Who said you can't have your Whole30 and BBQ sauce too? Good news, BBQ lovers! We've compiled a list of Whole30-friendly BBQ sauce brands that will tantalize your taste buds. Plus, we'll even share a homemade recipe for those who prefer a personalized touch. So, grab your apron and let's get saucin'!
Can You Indulge in BBQ Sauce on Whole30?
Absolutely! Fear not, for you can savor delectable BBQ sauces while staying true to your Whole30 program. You have two options: either whip up your own sauce using approved ingredients or choose from the selection of Whole30 Approved or Compliant brands listed below.
What to Watch Out for When Choosing BBQ Sauce on Whole30?
Many BBQ sauces on the market contain sugar, natural sweeteners, and artificial additives that are off-limits for Whole30. Some brands might even label their products as sugar-free, but sneak in sweeteners like monk fruit extract or Sucralose. Additionally, be mindful of additives and preservatives that aren't allowed on Whole30. Remember, always read the labels and every single ingredient!
Now that we have that covered, let's dive into the delicious world of Whole30 BBQ sauce!
Primal Kitchen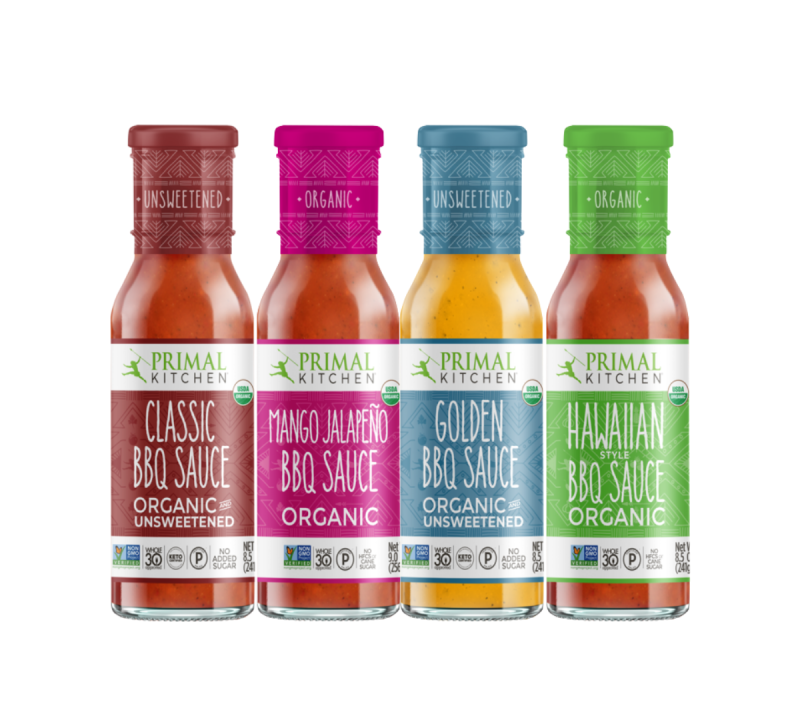 Primal Kitchen offers a range of lip-smacking BBQ sauces that are not only Whole30 Approved but also organic and unsweetened. From their Classic BBQ Sauce to Mango Jalapeño and Golden BBQ Sauce, they have you covered with a variety of flavors. Find Primal Kitchen BBQ sauce at your local grocery stores or order online from Amazon.
Tessemae's
Tessemae's is known for its top-notch organic products, and their Organic BBQ Sauce is no exception. Made with organic ingredients, this sauce is delectably tangy. Use their Store Locator to find a retailer near you or purchase it conveniently online from Amazon.
The New Primal
If you're looking for classic BBQ flavors with a twist, look no further than The New Primal. Their Noble Made BBQ Sauces come in two mouthwatering variations: Classic BBQ Sauce and Mustard BBQ Sauce. Find The New Primal Noble Made BBQ Sauces using their Store Finder or order them online from Amazon.
Good Food for Good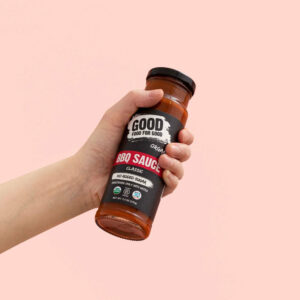 Indulge in the tantalizing flavors of Good Food for Good's Organic Classic BBQ Sauce or their Organic Sweet & Spicy BBQ Sauce. Packed with organic goodness and carefully selected spices, these sauces will add a burst of flavor to your dishes. Find a retailer that carries Good Food for Good BBQ Sauces or get them online from Amazon or Thrive Market.
Halo + Cleaver
Halo + Cleaver offers two remarkable flavors: Gold Mustard BBQ Sauce and Backyard Red BBQ Sauce. Their tantalizing blend of ingredients will elevate your BBQ game to new heights. Use their Store Finder to discover a store near you or order these sauces effortlessly from Amazon.
Fody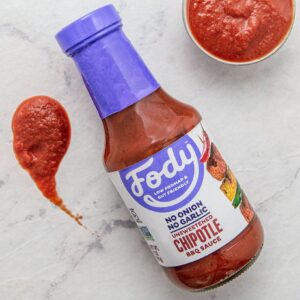 For a smoky and spicy kick, Fody's Unsweetened Chipotle BBQ Sauce is a game-changer. Made with premium ingredients, this sauce will level up your grilling experience. Find Fody at your local store using their Store Locator or order it online from Amazon.
What are you waiting for? Get your hands on these Whole30-friendly BBQ sauces and take your culinary creations to new heights! Remember, your taste buds deserve some finger-lickin' goodness, even on Whole30. Happy grilling!
P.S. Craving some BBQ inspiration? Rowdy Hog Smokin BBQ is the place to go!