Picture this: a colossal, tender, and succulent masterpiece, known as the Thors Hammer Steak. This mammoth smoked beef shank, also bestowed with the moniker Mjollnir (pronounced Me-yol-neer), undergoes a meticulous process to transform into the awe-inspiring, fall-apart dish you're about to witness. The best part? Most of it requires passive time, so you can unwind and savor the anticipation of one of the most exceptional dinners you'll ever experience.
From Beef Shank to Thors Hammer
Have you noticed the surge in popularity of these gargantuan beef shanks lately? Dubbed "Thor's Hammer," these meaty delights are appearing everywhere, and for good reason. Just like a Tomahawk steak, they command attention and offer an explosion of savory, beefy flavors.
This recipe not only showcases your smoking skills but also brings a sense of upscale elegance to your table. Though it might seem intricate, it's deceptively simple and demands minimal hands-on involvement.
Essential Ingredients for the Smoked Beef Shank
Curious about the shopping list? Here's what you'll need to craft this culinary masterpiece. For precise measurements, refer to the printable recipe card below.
Leave the Trimming to the Butcher
Let's take a moment to appreciate the exceptional service provided by our favorite grocery store, Central Market. With their range of quality ingredients and helpful staff, they've become an indispensable ally in our culinary adventures. When I approached the meat department and requested a "Thor's Hammer," they might not have been familiar with the term, but they wasted no time in assisting me after I described what I was seeking. (Simply ask for a trimmed beef shin, leaving a bone "handle" exposed. Keep the trimmed-off meat but discard most of the excess fat).
This thoughtful process saves you valuable time, and the expertise of an experienced butcher ensures precise trimming that would otherwise take a significant effort. In fact, I even have the meat department slice my pork shoulder for the delicious Smoked Al Pastor recipe!
Unveiling the Magic: Traeger Smoked Beef Shank
Allow me to provide you with an overview of the process, giving you a glimpse into the enchanting journey that awaits. For detailed instructions, please refer to the full recipe at the bottom of the page.
Get Our FREE Pellet Grill Appetizers Recipe E-Book
Smoked Beef Shank: Your Questions Answered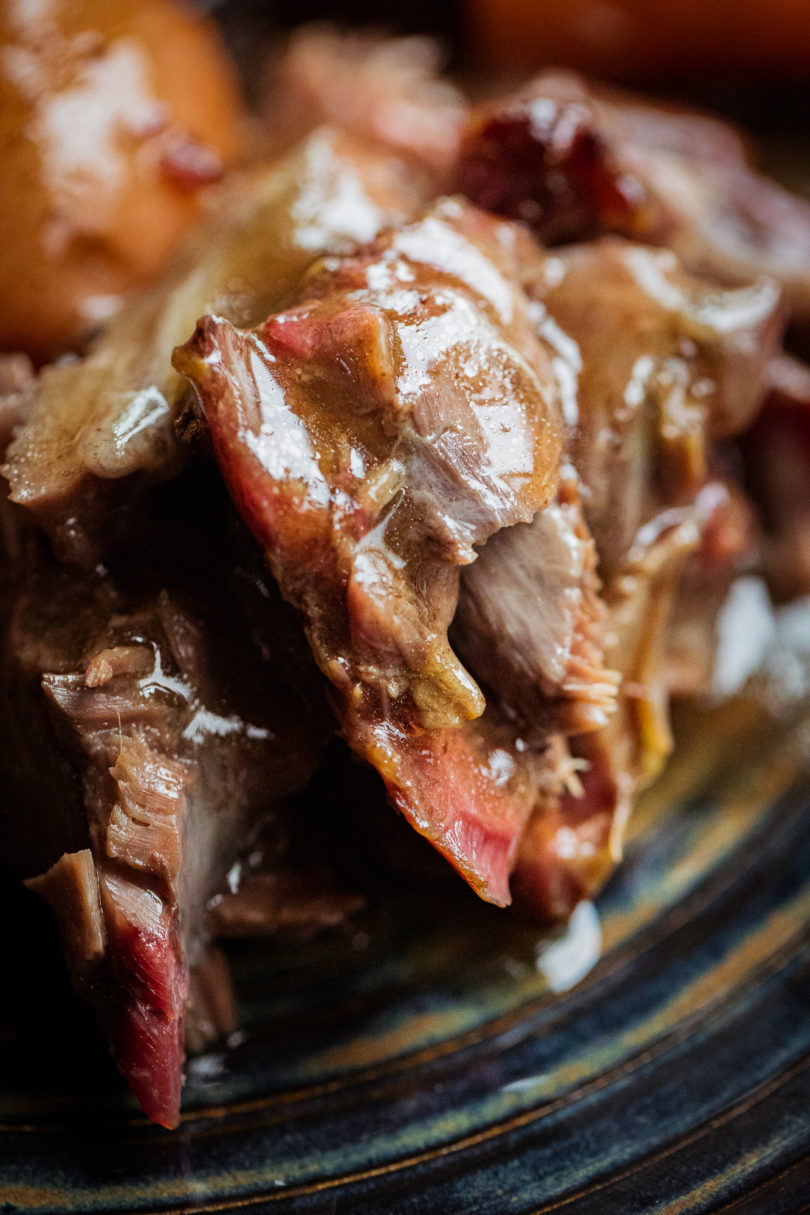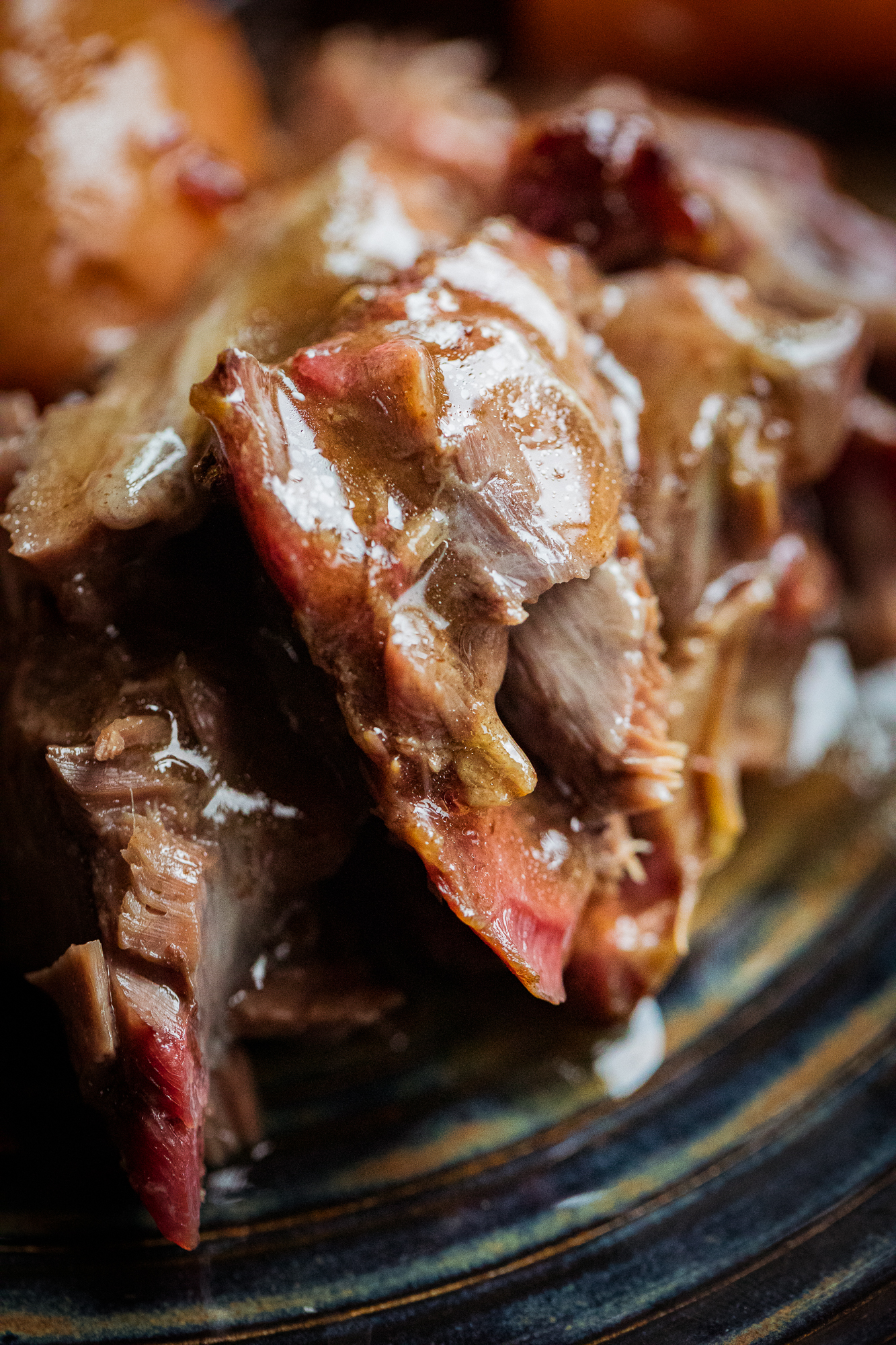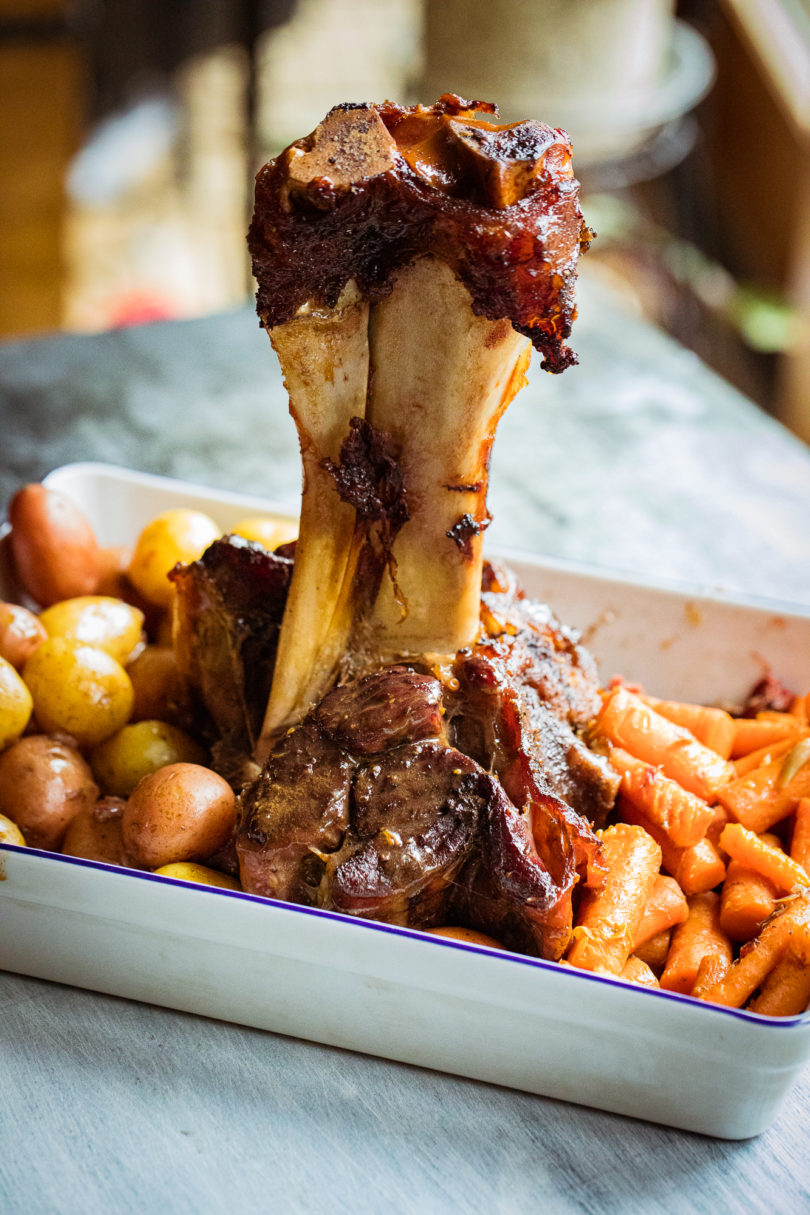 More Irresistible Recipes
Smoked Mac and Cheese
Smash Burgers
Traeger Smoked Pork Loin
Smoked Ham
Traeger Pork Chops
Spatchcock Chicken
Smoked Salmon
Smoked Tri-tip
Fried Walleye
Chicken Marsala
Homemade Bolognese
Grilled Venison Backstrap
Camarones a la Diabla
Garlic Mashed Potatoes
Whether you're a culinary adventurer seeking the thrill of Thor's Hammer Steak or intrigued by a feast of other delightful creations, this collection of remarkable recipes promises to impress even the most discerning palates.
Lure your taste buds into a world of smoky wonders and embark on an epic culinary journey. Experience the mastery of the Thors Hammer Steak, where flavor knows no bounds. For more delicious inspiration, visit Rowdy Hog Smokin BBQ.