Are you in the mood for a tender and juicy beef steak that's cooked to perfection and smothered in a delectable mushroom gravy? Look no further! This Cube Steak recipe is easy to make, bursting with flavor, and can be on your plate in less than 30 minutes. Get ready to elevate your steak game with this simple yet delicious dish!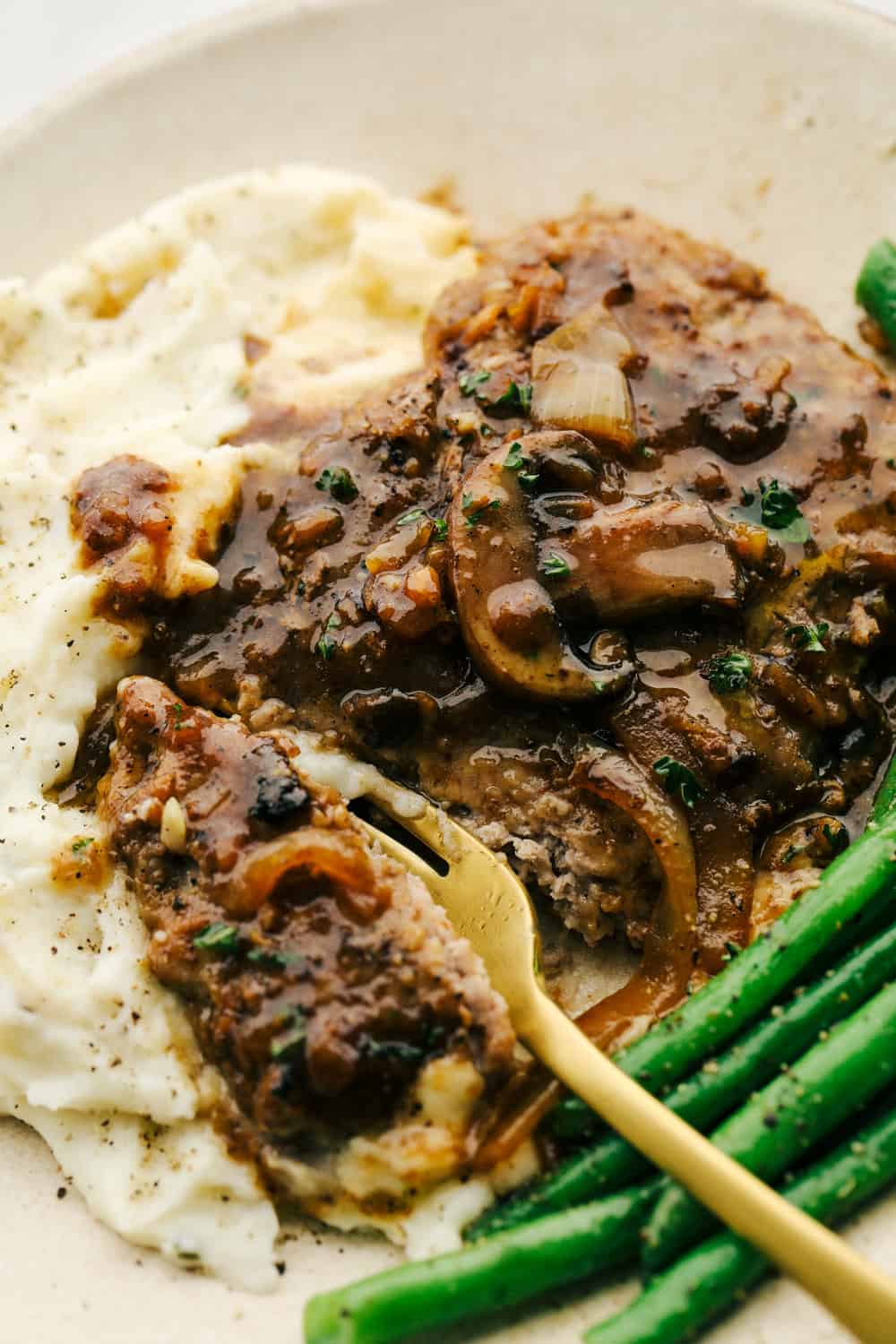 Easy Cube Steak Recipe
Cube steak, known for its tenderness and rich flavors, is a type of beef cut that undergoes a unique tenderizing process. Typically made from top round or top sirloin, the meat is pounded until it develops indentations, giving it the distinctive "cube" appearance.
To ensure your cube steak is as tender and juicy as possible, take a few minutes to tenderize the meat before cooking. You won't be able to resist the mouthwatering flavors of this dish, especially when paired with the delicious mushroom sauce!
Cube Steak Ingredients
Creating the perfect cube steak with mushroom gravy requires a handful of simple yet flavorful ingredients. Here's what you'll need:
Flour: All-purpose flour works perfectly for this recipe.
Salt and Pepper: Enhance the flavors of the dish with a sprinkle of salt and pepper.
Onion Powder: Infuse a subtle onion flavor into the base seasoning.
Garlic Powder: Add a delicious garlic taste to the dish.
Olive Oil: Use olive oil or any vegetable oil you have on hand.
Cube Steaks: Look for top-round or sirloin steaks when purchasing.
Mushroom Gravy
The star of this dish, the mushroom gravy, brings a burst of rich and savory flavors. Here's what you'll need for the gravy:
Olive Oil: Used for cooking the onions and mushrooms.
Onion: Opt for yellow or white onion.
Mushrooms: Slice them evenly for consistent cooking.
Beef Broth: Provides a flavorful base for the sauce.
Onion Soup Mix: Complements the seasoning for the steak.
Cornstarch and Water: Thickens the sauce to perfection.
How to Cook Cube Steak
Preparing this delightful dish is incredibly simple and can be done in just two easy steps. Let's dive in and create a mouthwatering mushroom gravy to accompany our cube steak:
Mix together the seasoning: In a small bowl, combine the flour, salt, pepper, onion powder, and garlic powder. Coat both sides of the cube steak with the mixture.
Cook the cube steak: Heat olive oil in a medium-sized skillet over medium-high heat. Add the cube steak and cook for approximately 3-4 minutes on each side. Once cooked, remove the steak from the skillet and set it aside.
Prepare the mushroom gravy: In the same skillet, add olive oil and sliced onions. Sauté for about 4-5 minutes, then add the mushrooms and continue cooking until they are tender and golden. Pour in the beef broth and onion soup mix, mixing until dissolved. In a separate small bowl, whisk together cornstarch and water, then add it to the gravy. Return the cube steaks to the skillet, allowing the sauce to simmer until it reaches your desired thickness.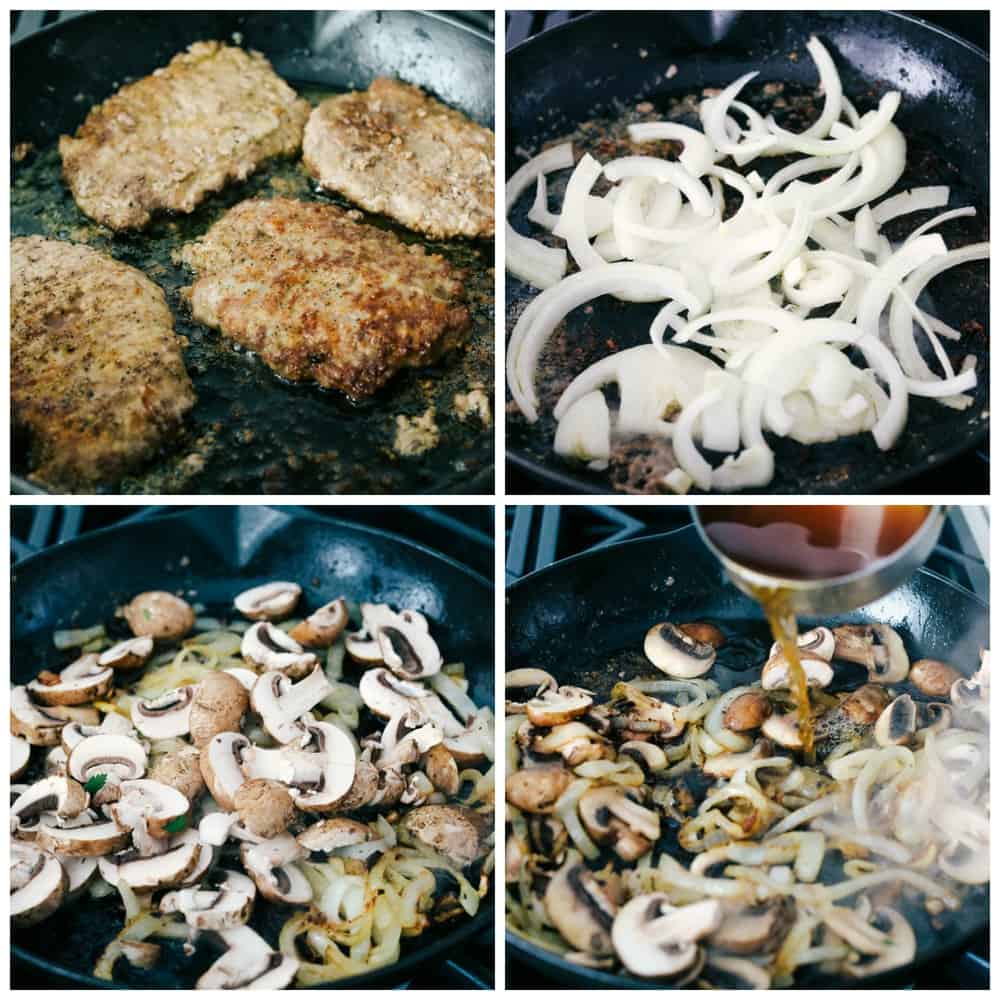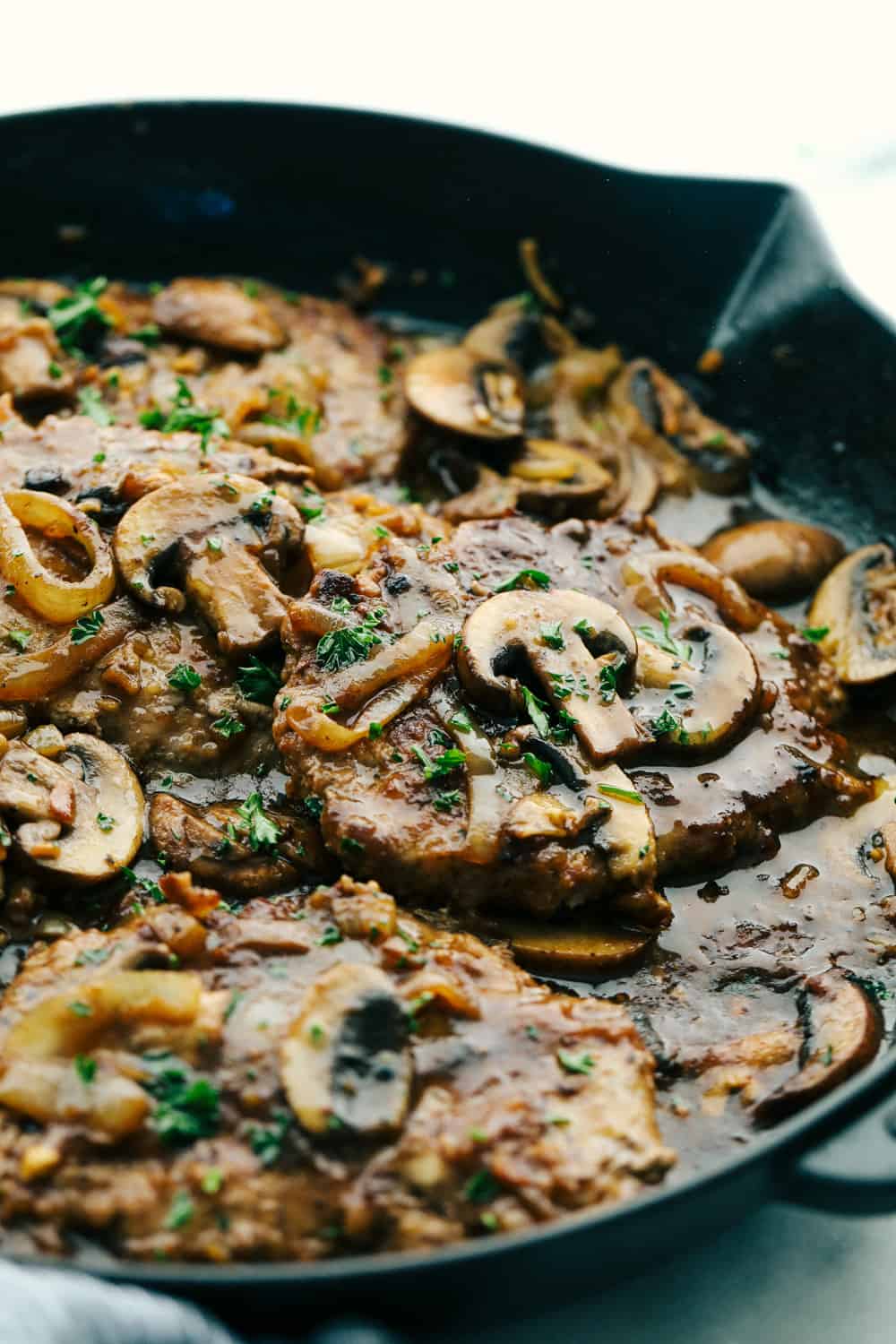 Get ready to savor each bite of this tender cube steak smothered in mouthwatering mushroom gravy. Serve it alongside mashed potatoes and green beans for a complete and satisfying meal. Don't miss out on experiencing the flavors and textures of this delightful dish. Try this Cube Steaks with Mushroom Gravy recipe today!
To explore more delicious recipes and discover the world of flavorful cooking, visit Rowdy Hog Smokin BBQ.