Are you ready for a delectable adventure that combines the rich flavors of steak, melted cheese, sautéed peppers and onions? Look no further than my irresistible recipe for Steak Quesadillas! In just a few minutes, you can whip up a scrumptious lunch or dinner that will leave you craving more.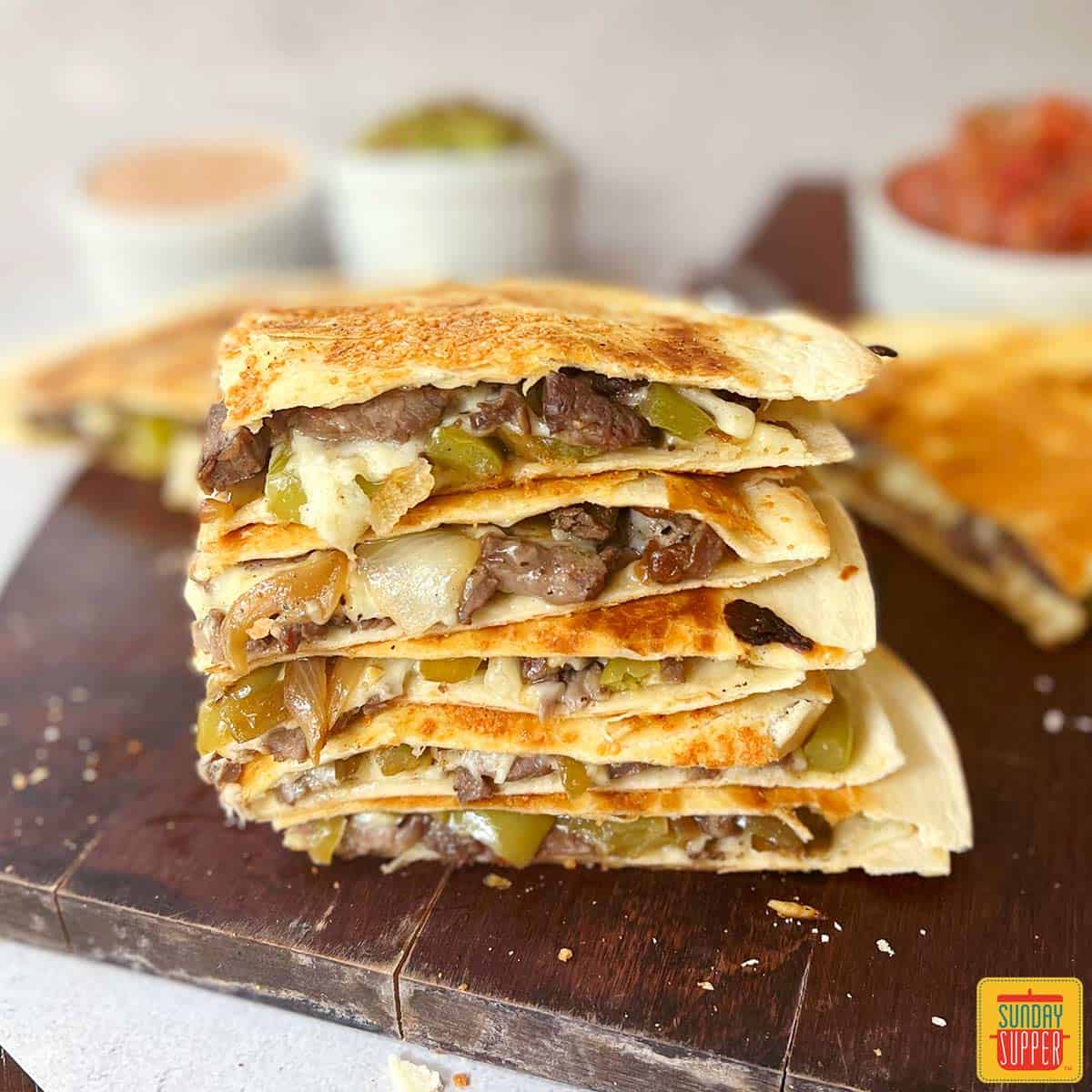 The Finest Steak Quesadilla Recipe
Among the array of quesadilla variations, none holds a candle to my Steak Quesadillas recipe. Its incredible taste has garnered rave reviews, making it a frequent request in my household. The best part? It's surprisingly simple to make, and you can even utilize leftover steak from earlier in the week.
The secret to the tantalizing flavor lies in the combination of perfectly seasoned steak, tangy sauce, and a medley of sautéed veggies. Whether you are a seasoned chef or a novice in the kitchen, my recipe for Steak Quesadillas is a foolproof choice that will leave everyone wanting more.
"Made the steak quesadillas. These were the best I ever tasted!" – Carol via email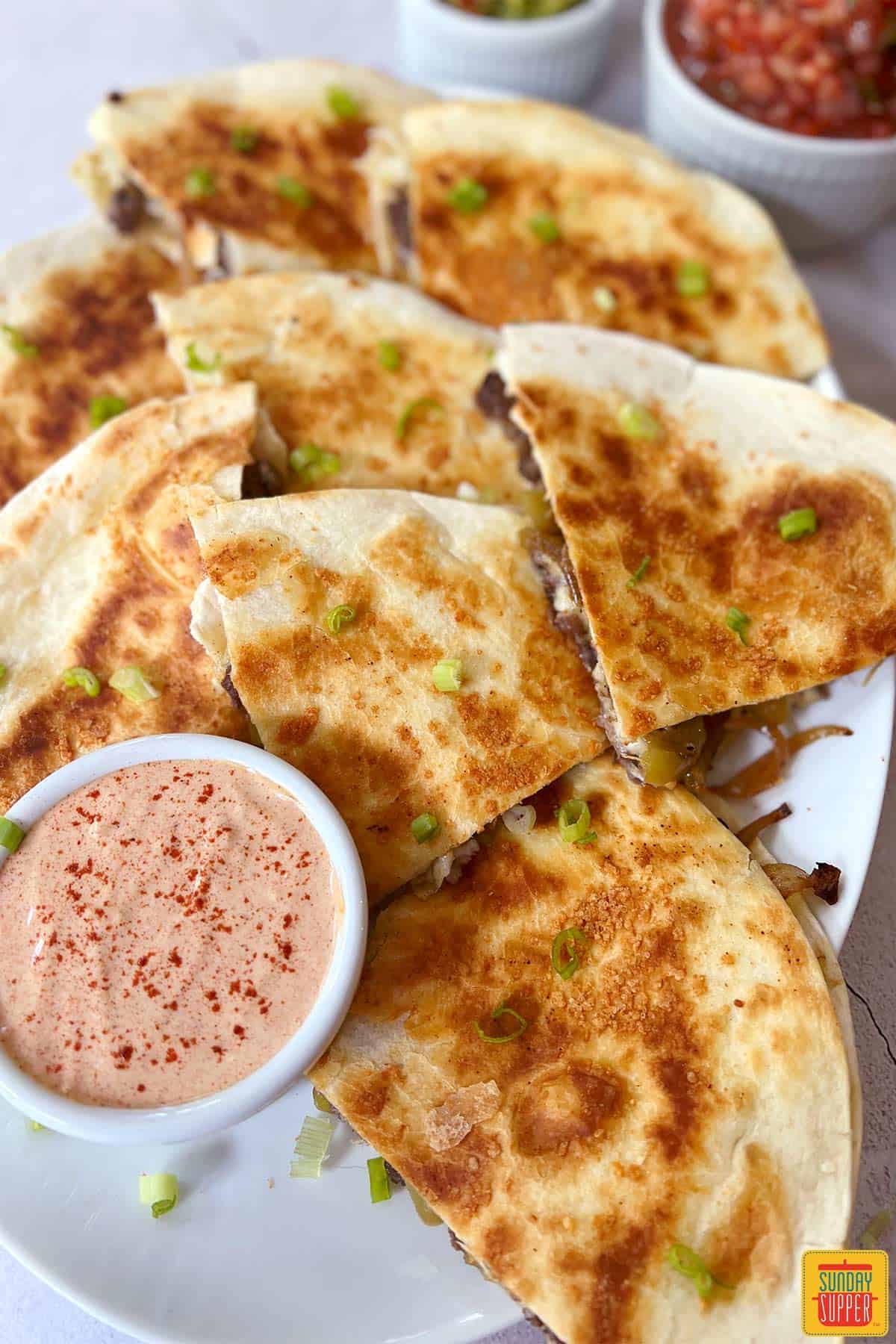 Steak Quesadilla: A Culinary Journey
Let's dive into the heart of this tantalizing dish. Here's everything you need to know:
Ingredients for Steak Quesadillas
To create the perfect Steak Quesadillas, gather the following ingredients:
Tortillas
Sliced steak
Shredded cheese
Garlic butter sauce
Parmesan cheese
Steak seasoning
Sauteed peppers and onions
For the sauteed peppers and onions, I recommend using vibrant bell peppers, your choice of color, and enhancing the flavor with a touch of olive oil, garlic powder, salt, and pepper.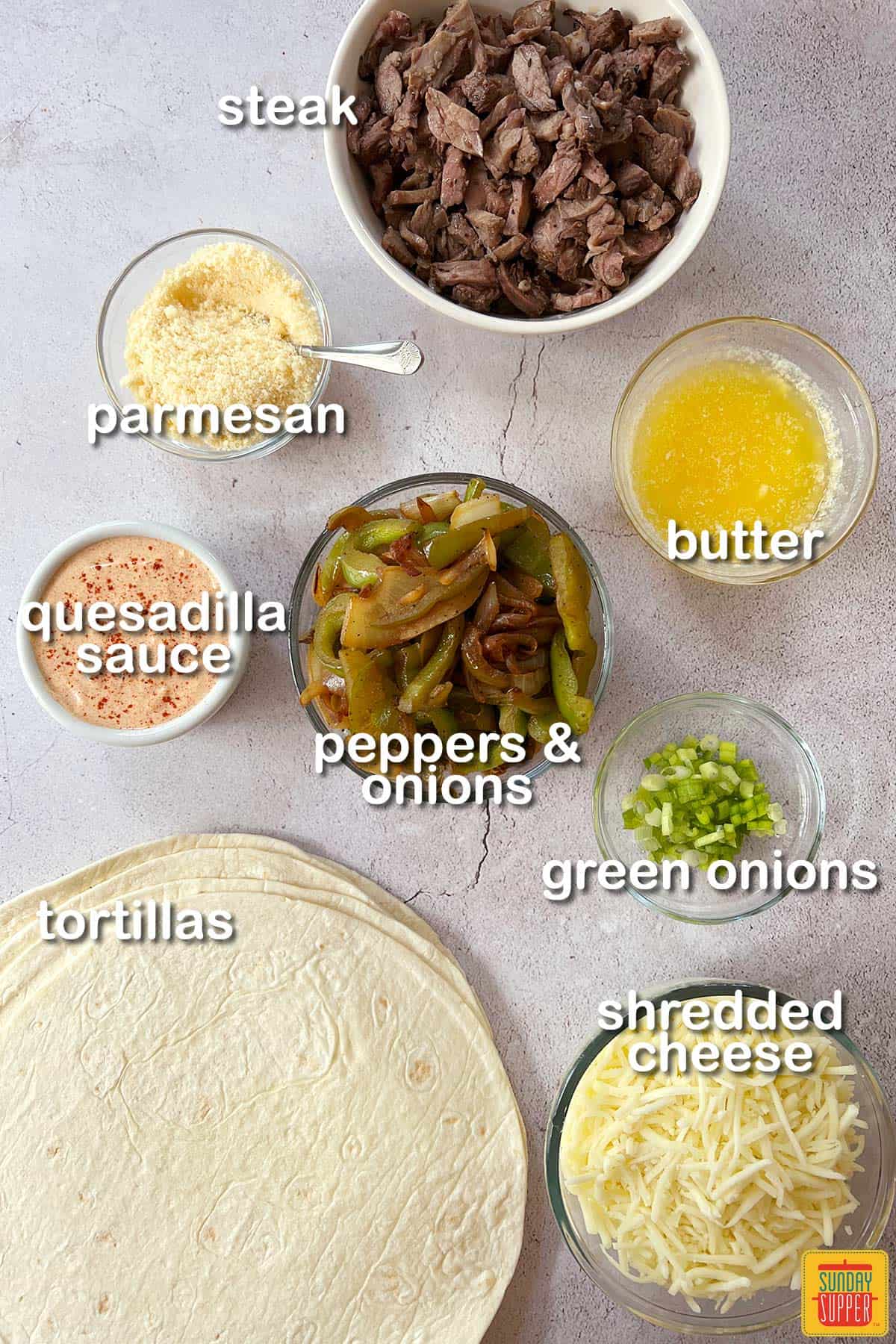 Crafting the Masterpiece
Now, let's embark on the journey of making Steak Quesadillas. Follow these steps:
Start by sautéing the peppers and onions in a skillet over medium heat, using a dash of olive oil and a sprinkle of garlic powder. Cook until they turn golden brown, and season with salt and pepper according to your preference.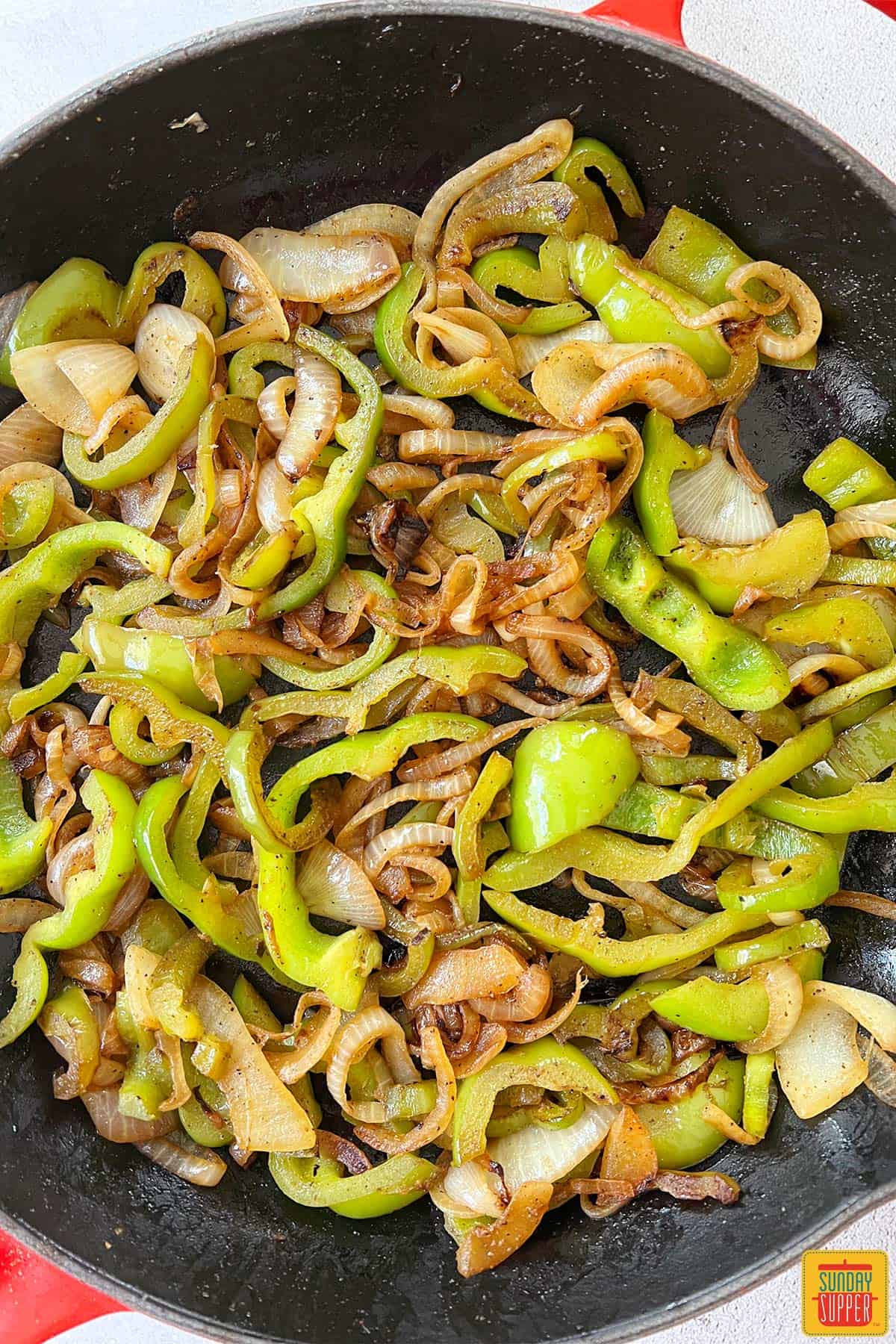 Next, prepare the garlic butter sauce by combining melted butter, chopped parsley (optional), and minced garlic. Spread the sauce on one side of a tortilla, and sprinkle it with Parmesan cheese. Place this side down in a pan over medium heat.

Layer the cooked steak, shredded cheese, sautéed peppers and onions, and steak seasoning on top of the tortilla in the pan. Don't forget to spread some garlic butter and Parmesan cheese on the other tortilla before placing it on top. Carefully flip the quesadilla in the pan.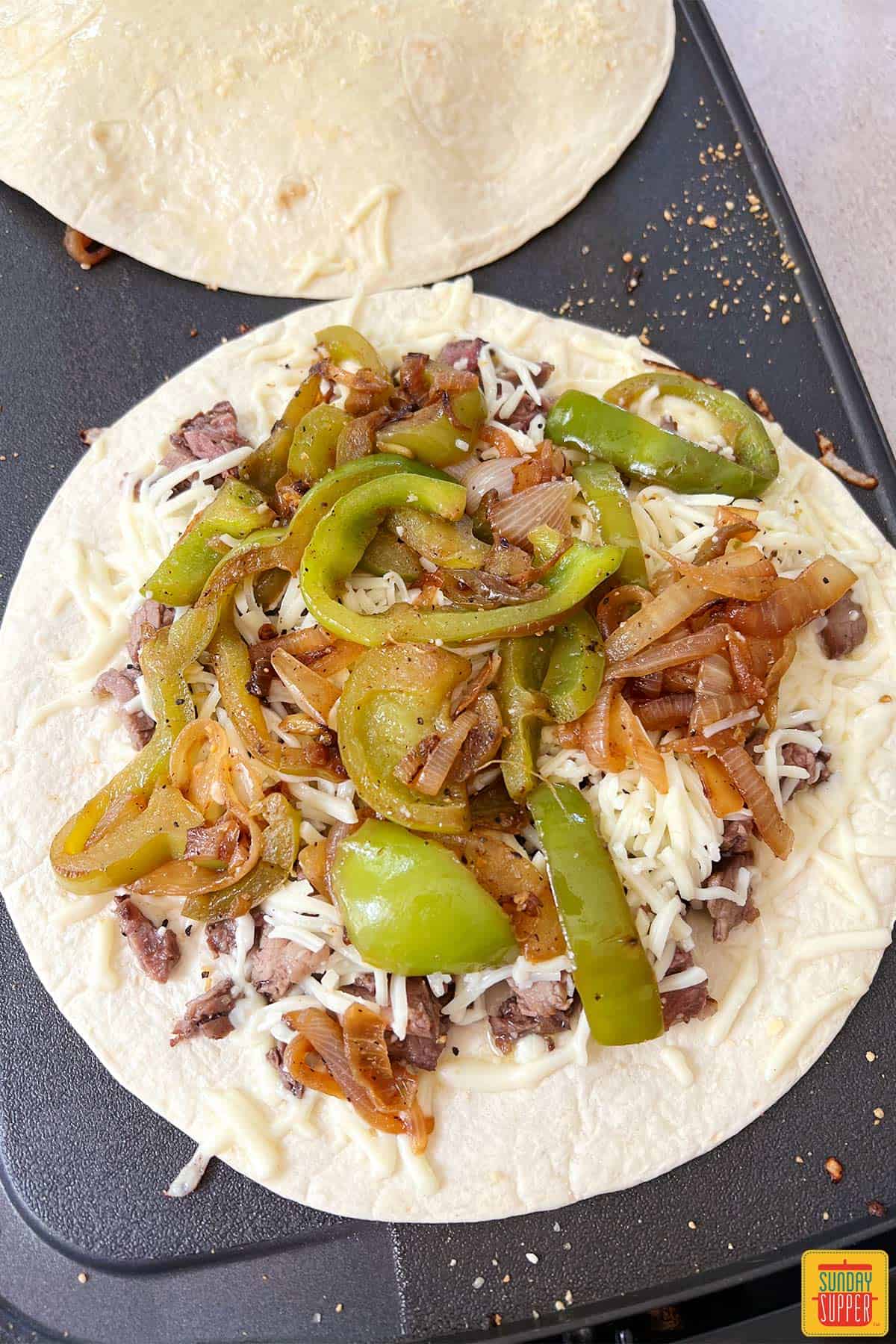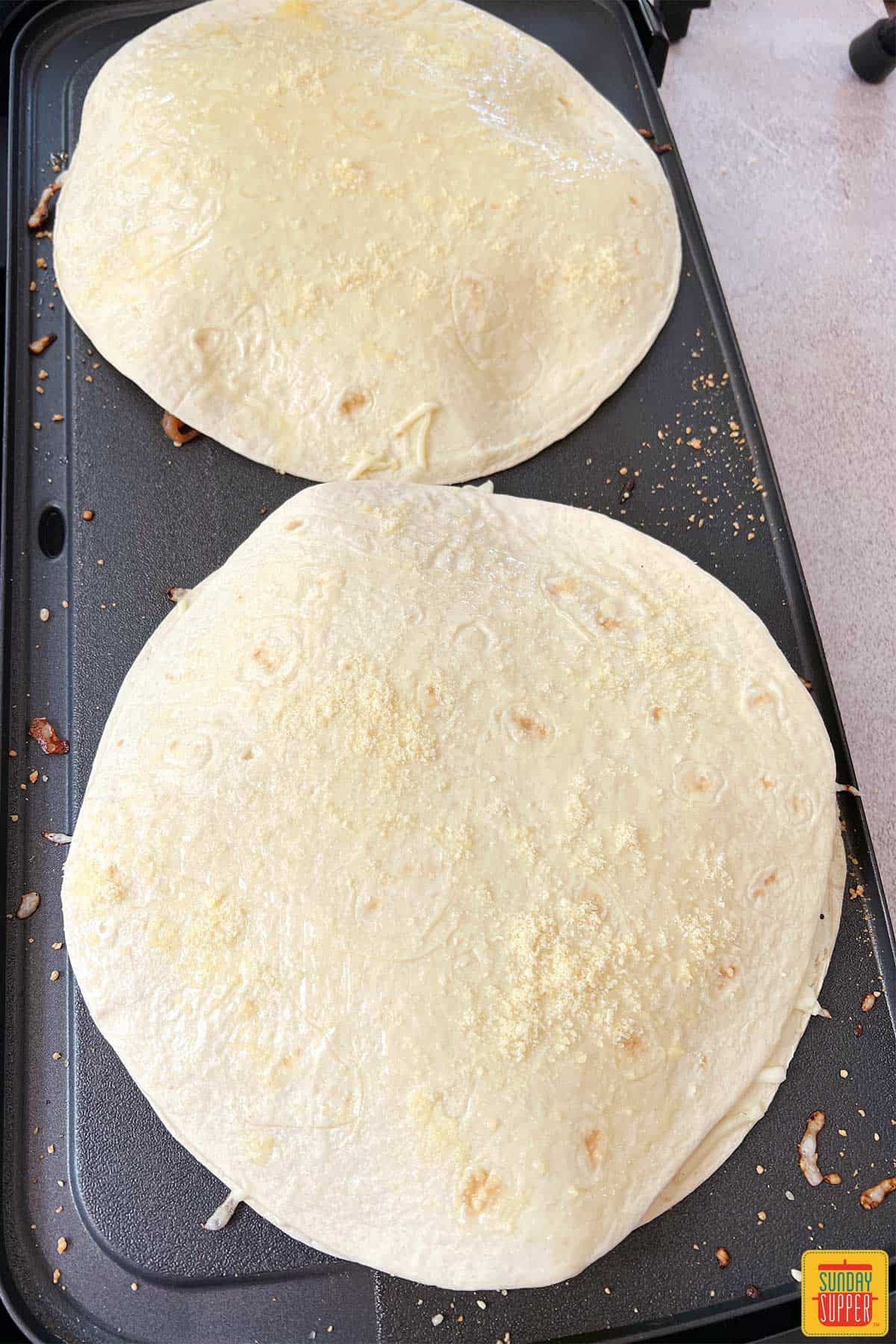 Cook the quesadilla for 5-8 minutes until the cheese melts and the tortilla turns a golden brown hue.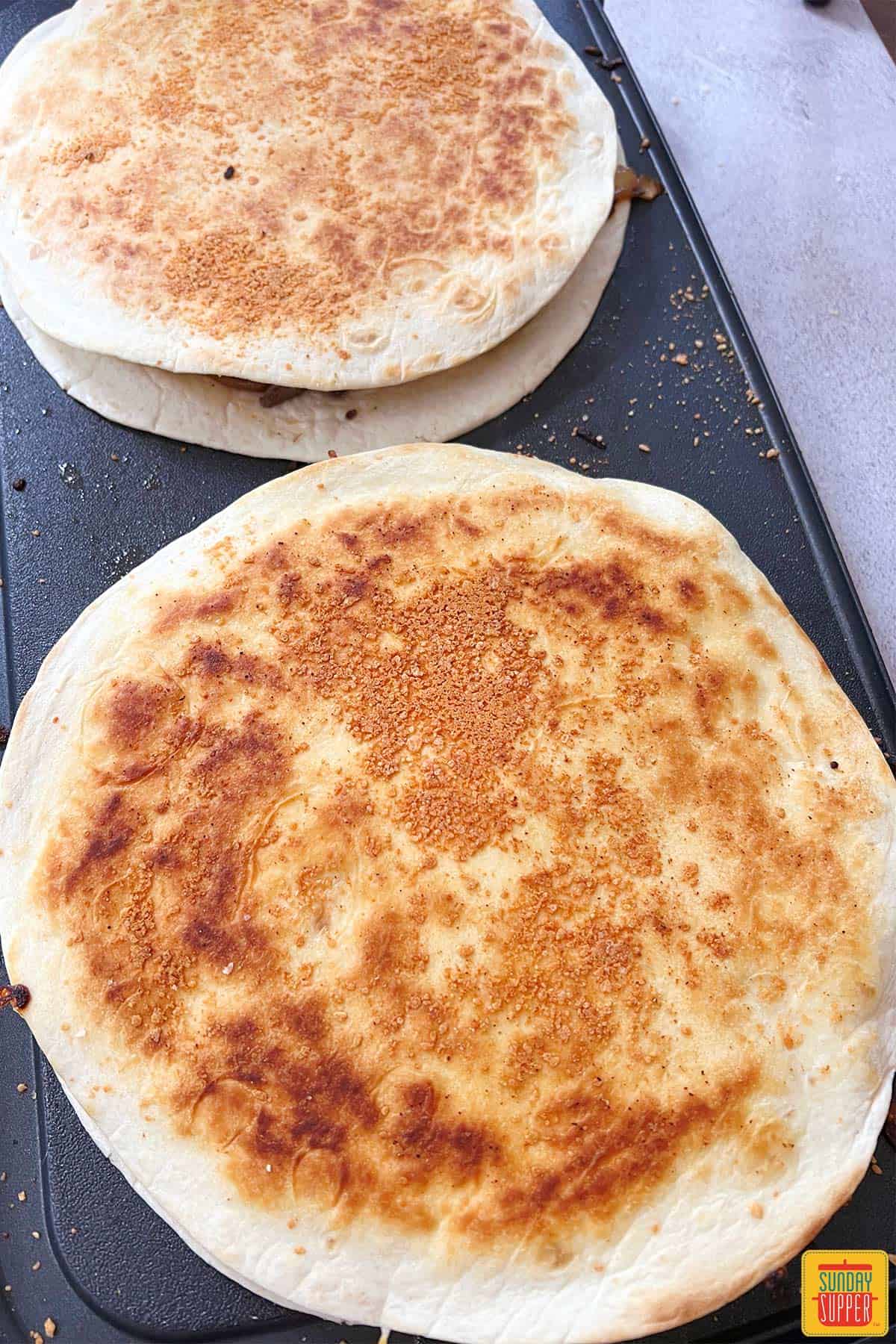 The Perfect Sauce Accompaniment
A great quesadilla deserves an equally remarkable sauce. Elevate your dining experience by pairing my Steak Quesadillas with my homemade sauce. Here's what you'll need:
Mayonnaise
Sour cream
Pickled jalapeno juice
Ground cumin
Garlic powder
Salt
Chili powder
Simply mix all the ingredients thoroughly until well combined. Serve the sauce as a dip for the quesadillas or drizzle it on top for an extra burst of flavor.
Pro Tips for Steak Quesadillas
To ensure your Steak Quesadillas are a hit, keep these expert tips in mind:
For the best taste, pair the quesadillas with my Carne Asada or Reverse Sear Ribeye recipes.
Enhance the flavor by using my homemade steak dry rub, or opt for a high-quality bottled steak seasoning like Santa Maria or Chicago steak seasoning.
When pan-frying the quesadillas, the combination of garlic butter and crispy tortillas creates an extraordinary taste. However, if you're short on time or ingredients, olive oil works just as well.
While sautéed peppers and onions add a delightful touch, you can also experiment with caramelized onions for a unique twist.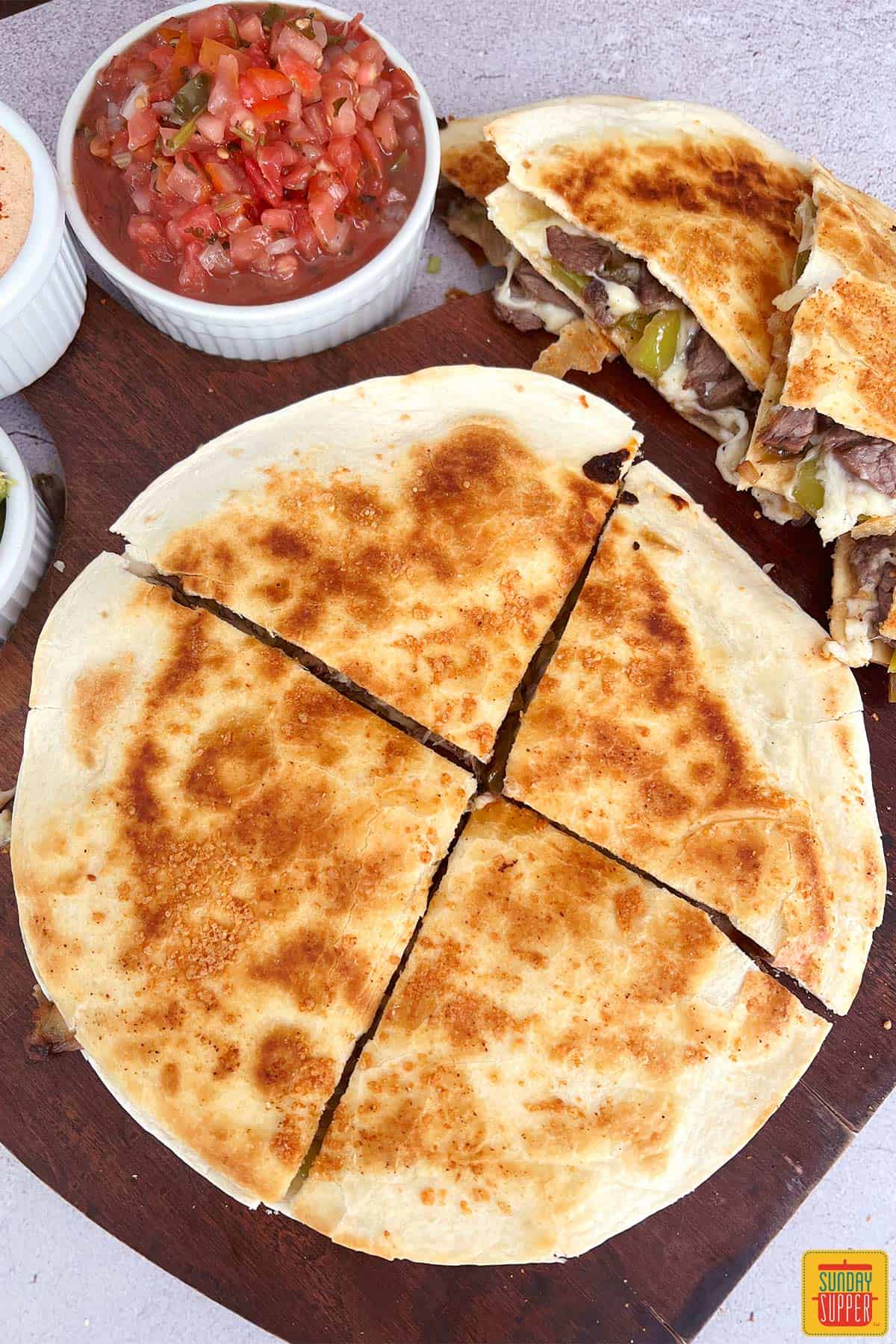 A Fiesta on Your Plate
Complete your ultimate dining experience by serving Steak Quesadillas with tantalizing Mexican-inspired side dishes. Here are some recommendations:
Elotes Mexicanos
Birria Sauce
Street Corn Dip
Cilantro Lime Rice
After savoring this extraordinary dish, why not explore my other culinary delights? Try my Baked Quesadillas (Dairy-Free) or Mushroom Tacos for an equally delightful gastronomic adventure.
Indulge in Steak Quesadilla Perfection
Now that you have all the secrets to creating the most mouthwatering Steak Quesadillas, it's time to put your culinary skills to the test. Don't forget to share your variations and experiences in the comments below. I can't wait to hear about your flavorful journey!
Discover more delectable recipes at Rowdy Hog Smokin BBQ.