Are you craving a delicious and satisfying meal? Look no further than the Yard House Steak Bowl. If you want to enjoy a steak dinner and taste the flavors of one of the top restaurants, then this recipe is for you.
Imagine a mouthwatering and nutritious dish that combines tender steak, fresh vegetables, red quinoa, and sesame rice. This meal is perfect for those seeking a wholesome and filling dinner.
Ingredients for the Yard House Steak Bowl
¼ teaspoon of Garlic powder
¼ cup of Chilli flakes
1 tablespoon of olive oil
¼ teaspoon of onion powder
¼ teaspoon of salt and pepper
¼ teaspoon of pepper
2 tablespoons of Soy sauce
Vegetables That You Will Need
1 plant of Bok choy
1 large Carrot
8 Snap peas
¼ cup of Red onions
2 Shiitake mushrooms
2 pieces of Asparagus
Rice That You Will Need
1 cup of Sesame brown rice
½ cup of Red Quinoa
For the Steak
¾ pound of boneless beef steak
For Toppings
Sesame seeds
Sliced green onions on top
Needed Tools
Mixing bowl
Knife
Chopping/cutting board
Tongs
Boiling pot
Frying saucepan
Teaspoon
How to Make the Yard House Steak Bowl
Let's start by cooking the rice. Take 1 cup of Sesame brown rice and ½ cup of Red quinoa and cook them in a rice cooker or a pot with the appropriate amount of water. While the rice is cooking, season the steak with salt and pepper. Heat olive oil in a skillet over medium-high heat and cook the steak for 3 to 5 minutes per side for medium rare. Let the steak rest for 10 minutes before slicing.
Next, slice the bok choy, carrots, snap peas, asparagus, red onions, and shiitake mushrooms, and place them in a mixing bowl. Preheat a frying pan on medium heat and add olive oil, garlic powder, and chili flakes. Cook for a while before adding the sliced vegetables. Cook the vegetables for 3-4 minutes until they are half-cooked. Add the cooked sesame brown rice and red quinoa to the pan and cook for another 4-5 minutes until everything is golden brown. Finally, add soy sauce to the pan and cook for an additional minute.
After finishing the cooking, serve the cooked vegetables with brown sesame rice and red quinoa on a plate. Slice the steak into bite-size pieces and arrange it on top of the vegetables. To complete the dish, sprinkle sesame seeds and thinly sliced green onions over the top.
Now, you have your very own homemade version of the Yard House Steak Bowl. Enjoy!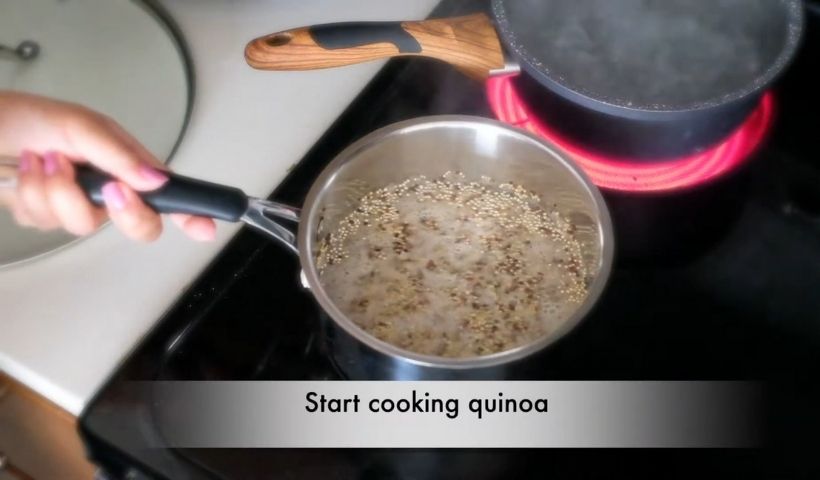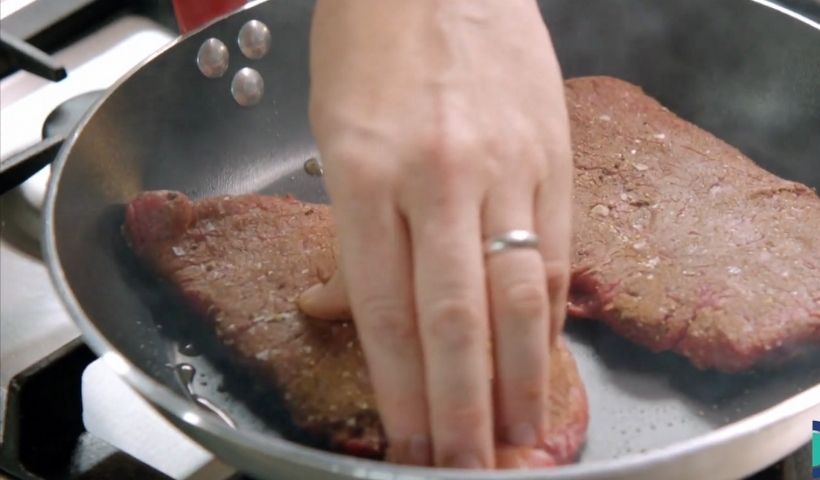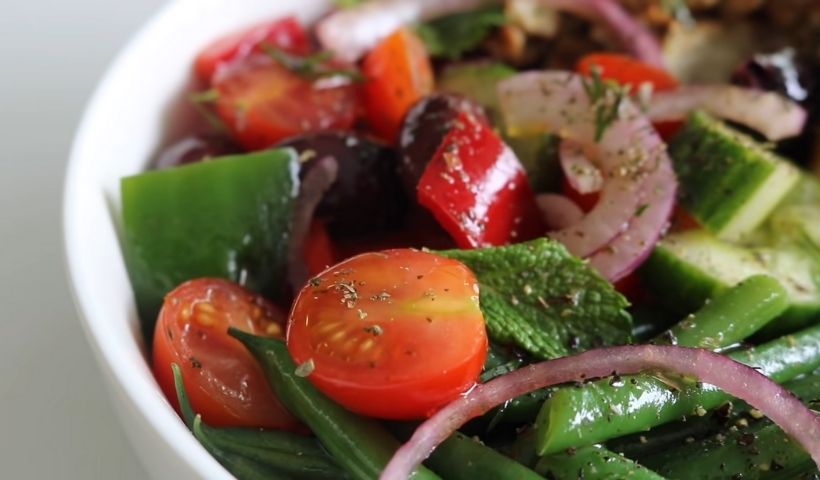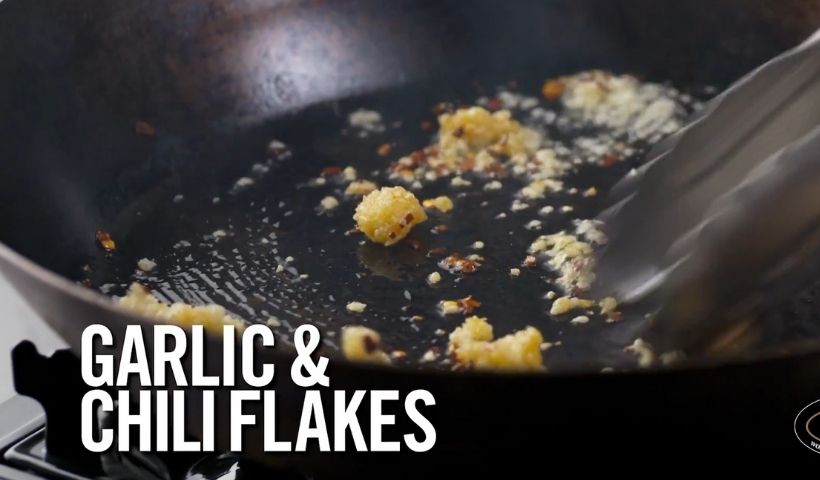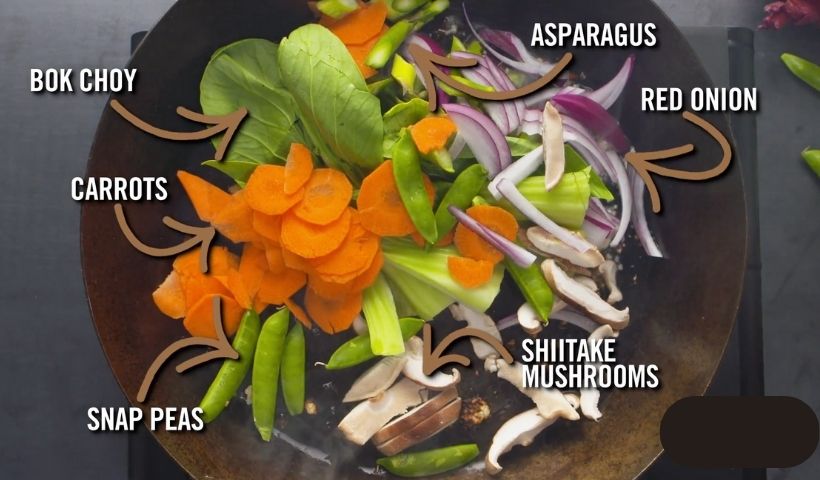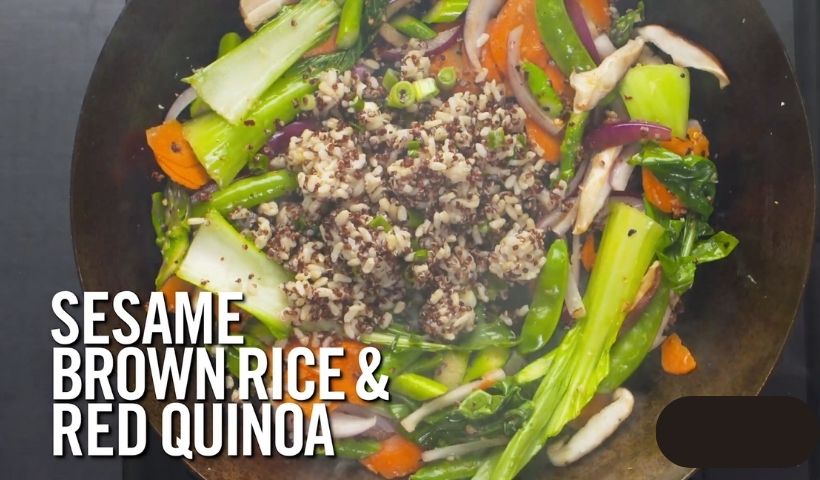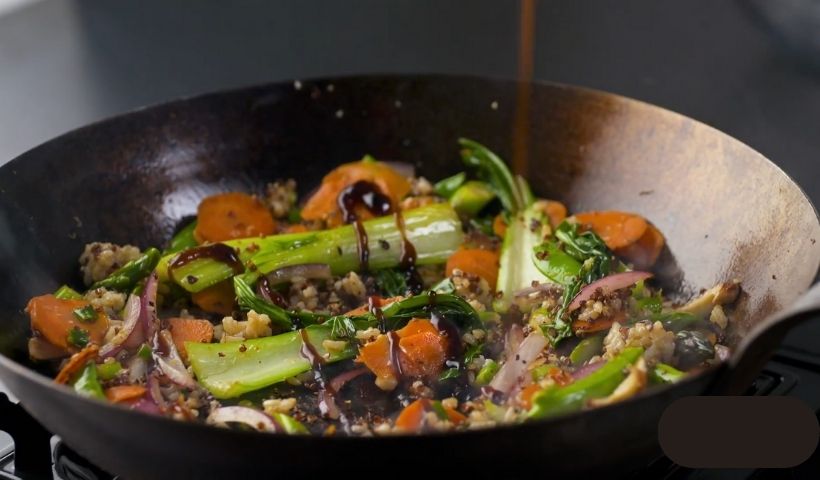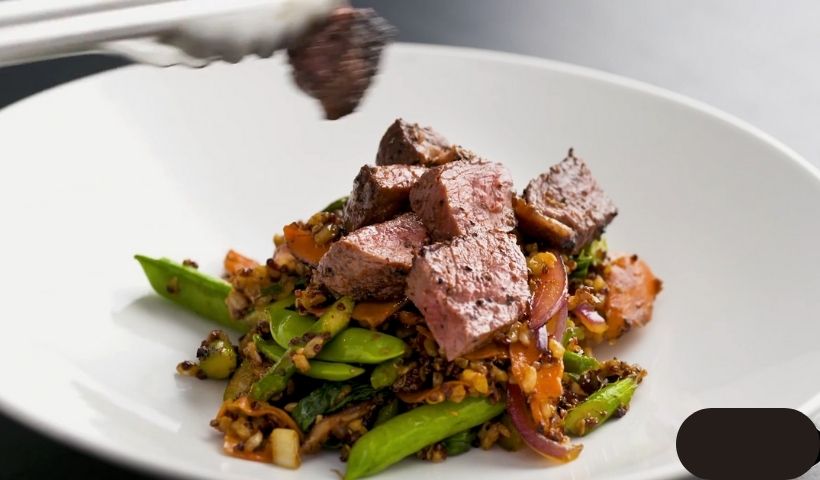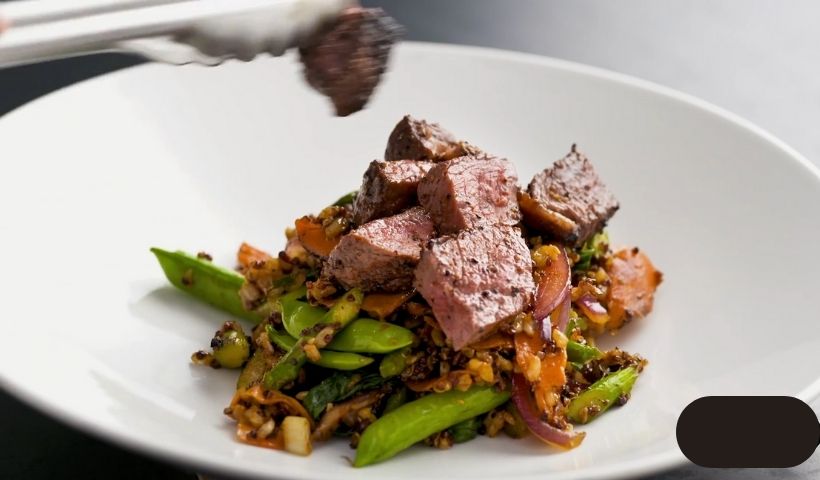 Tips to Enhance the Recipe
You can add additional vegetables such as tomatoes, dill, mint, or lettuce to make the dish even more flavorful and nutritious.
If you want a juicier and tastier steak, you can add cheese. Keep in mind that the steak bowl is best enjoyed immediately after adding cheese as it may become chewy when it cools down.
For the best results, use sirloin steak when making the Yard House Steak Bowl.
FAQs
Does beef steak provide a good source of protein?
Yes, beef steak is an excellent source of protein. In fact, it is one of the best sources of protein you can get from a meal.
What are the health benefits of quinoa?
Quinoa has numerous health benefits. It is high in fiber and contains iron, calcium, manganese, magnesium, and copper. Additionally, quinoa is naturally gluten-free.
What sets shiitake mushrooms apart?
Shiitake mushrooms are rich in polysaccharides, which can help protect your body cells, boost your immune system, and increase white blood cell production to combat microbes.
In Conclusion
The Yard House Steak Bowl offers a unique and flavorful twist on the traditional steak bowl. It is a dish that will captivate the taste buds of all steak lovers. We hope you enjoyed reading the recipe and that it helps you create your own version of the Yard House Steak Bowl at home.
For more mouthwatering recipes and dining experiences, check out Rowdy Hog Smokin BBQ.