Ground beef is a versatile and affordable ingredient that can be used in a variety of dishes. If you're tired of the same old pasta recipes, we've got you covered. In this article, we've rounded up 21 delicious ground beef recipes that will satisfy your cravings without relying on pasta.
A World of Flavor
From classic comfort foods like shepherd's pie and tacos to innovative dishes like baked ground beef taquitos and easy ground beef wellington, there's something for everyone. Whether you're looking for a quick weeknight meal or a special occasion dish, these recipes are sure to impress. So, get your apron ready and let's start cooking!
1. Ground Beef Enchiladas Ninja Style
If you're looking for a quick and flavorful meal, these ground beef enchiladas ninja style are just what you need. Ready in just 30 minutes with the help of a pressure cooker, this dish combines ground beef, spicy enchilada sauce, tangy queso fresco, and zesty green chiles for a mouthwatering experience. Top it off with melted cheddar cheese, fresh cilantro, and a squeeze of lime for an extra burst of flavor.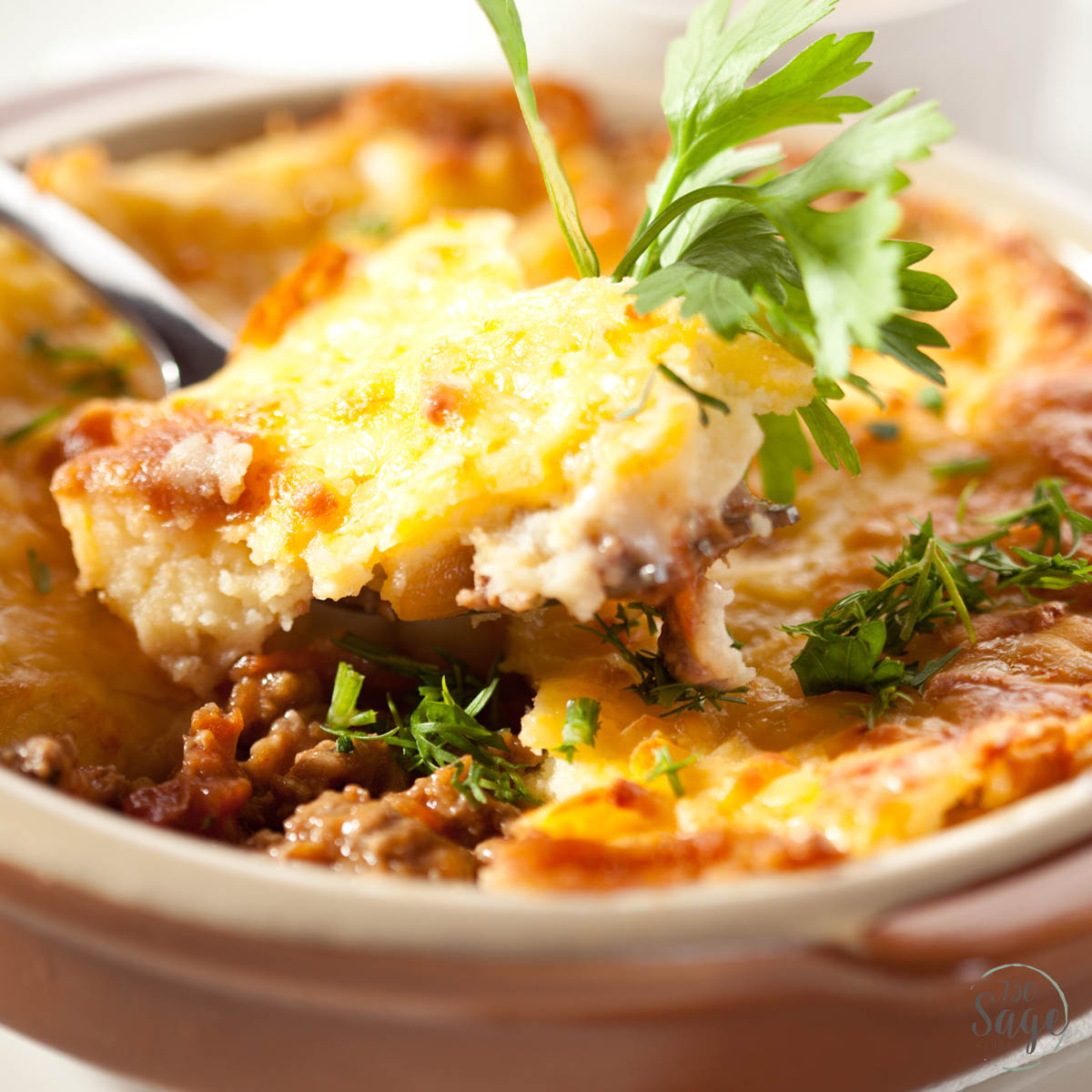 2. One Pot Mexican Ground Beef and Rice
For a comforting and filling meal, try this one pot Mexican ground beef and rice recipe. Loaded with ground beef, rice, salsa, corn, and cheese, this stovetop dish is easy to make and full of flavor. Sauté the ground beef and onions, add chicken broth, water, and instant rice, then stir in salsa, chili sauce, corn, and taco seasoning. Top it off with shredded cheese and dried chives for a cheesy and delicious meal that the whole family will love.
3. Cheesesteak Style Sloppy Joes
Indulge in the flavors of a classic cheesesteak with these delicious and easy-to-make cheesesteak style sloppy joes. Made with seasoned ground beef, sautéed bell peppers, and onions, and topped with melted cheese, these sandwiches are sure to satisfy your cravings. Ready in just 25 minutes, they're perfect for a quick and tasty meal any day of the week.
4. Mexican Beef and Rice Skillet
For a quick and flavorful one-pan meal, try this Mexican beef and rice skillet. Brown ground beef with onion, garlic, and peppers, then add tomato paste, taco seasoning, and rice. Stir in broth, salsa, black beans, and corn, and simmer until cooked through. Top with shredded cheese and your favorite toppings like lime wedges, sour cream, and avocado for a delicious and satisfying dinner.
5. Easy Korean Ground Beef And Broccoli
Bring the flavors of Korea to your dinner table with this easy Korean ground beef and broccoli recipe. Cook ground beef in a skillet, then add garlic and a mixture of soy sauce, orange juice, brown sugar, sesame oil, and cornstarch. Simmer for 5 minutes and serve over rice with steamed broccoli. Top it off with green onions and sesame seeds for an authentic and tasty meal.
6. Hamburger Hash
Looking for a hearty and filling breakfast dish without pasta? Hamburger hash is the answer. This classic dish combines crispy potatoes cooked with ground beef, diced onions, and minced garlic. Seasoned with kosher salt and coarse ground black pepper, it's a tasty alternative to traditional breakfast options. Brown the beef and cook until the onions are translucent and the potatoes are tender for a satisfying start to your day.
7. Easy Ground Beef Bulgogi
Inspired by the classic Korean recipe, this easy ground beef bulgogi is a delicious and quick dinner option. Simmer ground beef in a flavorful bulgogi sauce, and serve with scallions, sesame seeds, and a soft-boiled egg. It's a perfect dish for those who want to enjoy Korean flavors without the use of pasta.
8. Ground Beef & Egg Breakfast Casserole
Start your day off right with this hearty and delicious ground beef and egg breakfast casserole. Made with lean ground beef seasoned like sausage, layered with eggs and cheese, and baked to perfection, it's a low-carb breakfast option that will keep you satisfied. Serve with a side of fresh fruit or your favorite breakfast sides for a complete meal.
9. Korean Ground Beef Bowls
In less than 30 minutes, you can enjoy the flavors of Korea with these Korean ground beef bowls. Season ground beef with a flavorful sauce made from soy sauce, garlic, sesame oil, brown sugar, rice vinegar, ginger, and chili garlic sauce. Stir in sliced green onions, fry some eggs, and serve over rice. Garnish with more green onions and sesame seeds for a beautiful and tasty dish.
10. Taco Casserole
For a crowd-pleasing dinner option, try this delicious and comforting taco casserole. Made with ground beef, refried beans, cheese, and a sprinkle of Doritos, it's a surefire hit. Prepare it ahead of time and refrigerate or freeze until you're ready to bake. In just 40 minutes, you'll have a satisfying meal that the whole family will love.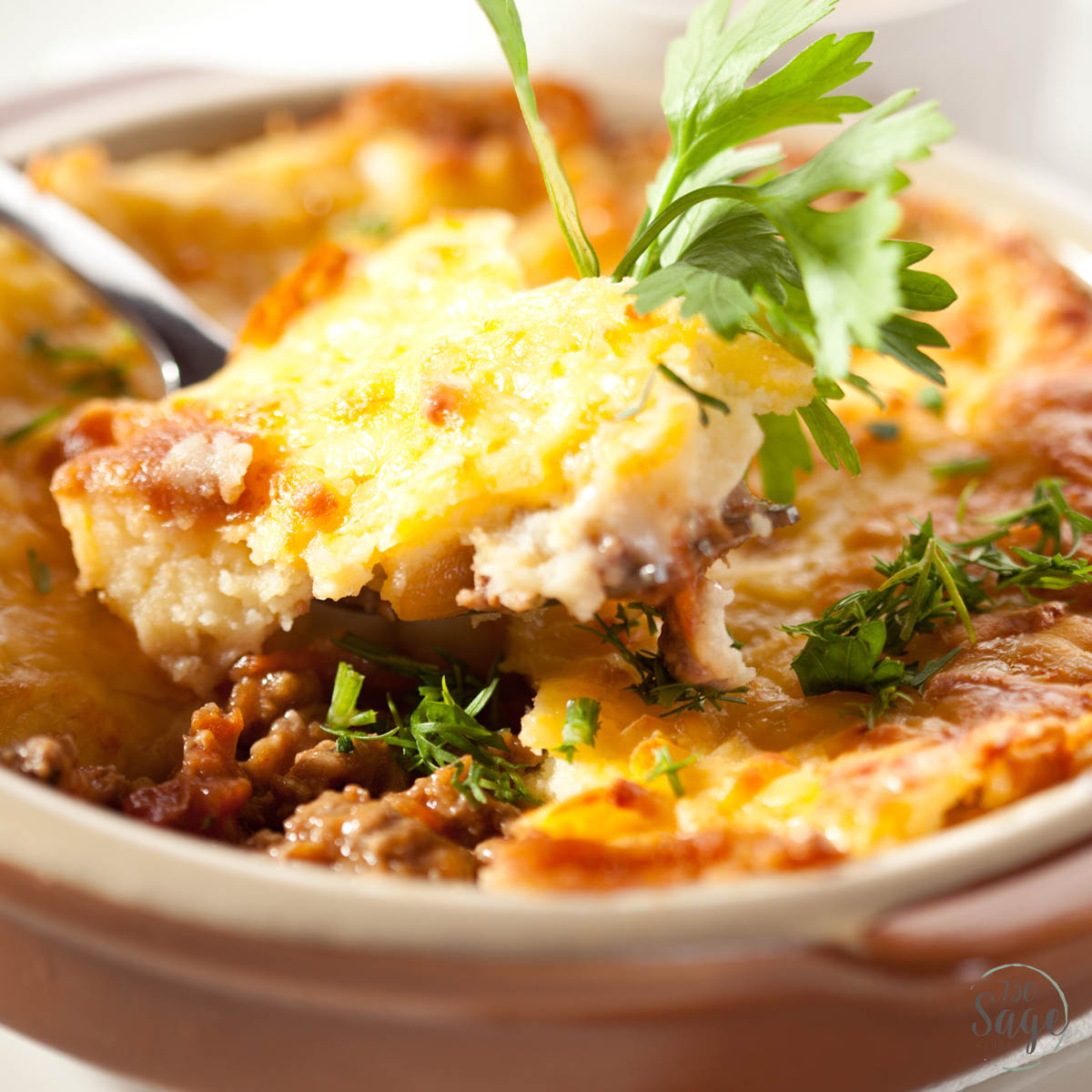 11. Easy Mongolian Meatballs
Give traditional meatballs a twist with these easy Mongolian meatballs. Made with ground beef, spices, breadcrumbs, and a flavorful sauce, they're quick and satisfying. Cook the meatballs in a skillet, then combine brown sugar, soy sauce, water, garlic, and ginger for the sauce. Simmer until thickened, and serve the meatballs over steamed rice. Garnish with sliced green onions for a delicious and savory meal.
12. Cheeseburger Pie
Enjoy the taste of a classic cheeseburger with this impossible cheeseburger pie. Made with lean ground beef, chopped onions, and minced garlic, it's a simple and comforting dish. Layer the beef mixture with shredded cheddar cheese and a mixture of Bisquick mix, milk, and eggs. Bake until golden brown, and enjoy the creamy and cheesy filling reminiscent of a cheeseburger.
13. John Wayne Casserole
Indulge in the flavors of the Southwest with this John Wayne casserole. A combination of browned ground beef, taco seasoning, and biscuits, topped with sour cream, mayonnaise, and cheddar cheese, it's a warm and comforting dish. Layer sliced tomatoes, onions, red bell peppers, and jalapeno peppers for a delicious and spicy flavor. It's easy to prepare and perfect for a busy weeknight or special occasion.
14. Cheesy Ground Beef Empanadas
If you love Mexican cuisine, you'll enjoy these cheesy ground beef empanadas. Made with a filling of ground beef, onion, garlic, and a blend of spices, they're simmered with tomato sauce and diced jalapeños. Layered with sharp cheddar cheese and Monterey Jack cheese, they're encased in pie crust and baked until golden brown. Whether it's game day or a family dinner, these empanadas are sure to please.
15. Meatloaf
No ground beef recipe roundup would be complete without a classic meatloaf. This best meatloaf recipe is tender, moist, and full of flavor. Made with ground beef, bread crumbs, onions, whole milk, barbecue sauce, eggs, Worcestershire sauce, garlic, salt, and pepper, it's a hit with the whole family. Topped with a mixture of ketchup, light brown sugar, and Worcestershire sauce, it's baked to perfection and ready to be enjoyed in just 50 minutes.
16. Cheesy Hot Beef Sandwich
For a crowd-pleaser at your next dinner party, try this cheesy beef sandwich recipe. With a juicy and flavorful ground beef filling mixed with a creamy cream of mushroom sauce, and topped with gooey melted cheddar cheese, this sandwich is a hot and cheesy treat. It's easy to make and takes only 15 minutes of cooking time. Stuffed in hoagie rolls and served warm, it's the perfect combination of tender beef, creamy sauce, and melted cheese.
17. Italian Beef and Sausage Pie
For a savory and delicious dinner, try this Italian beef and sausage pie. Made with a mixture of ground beef, Italian sweet sausage, onion, green bell pepper, garlic, and seasonings, it's layered with provolone cheese, scallions, and mozzarella cheese. Topped with a batter made of eggs, Greek yogurt, flour, baking powder, and salt, it's baked until golden brown. With its rich flavors and textures, it's sure to satisfy any appetite.
18. Southwest Ground Beef and Sweet Potato Skillet
If you're looking for a quick and tasty dinner, this Southwest ground beef and sweet potato skillet is the answer. Made with lean ground beef, sweet potatoes, fire-roasted diced tomatoes, green chiles, and a blend of spices, it's seasoned to perfection and topped with melted cheddar cheese. Ready in just 30 minutes, it's a great option for a satisfying meal.
19. Baked Ground Beef Taquitos
For a healthier twist on traditional taquitos, try these baked ground beef taquitos. Made with extra lean ground beef, spices, and cheese, they're a delicious alternative to fried taquitos. Fill tortillas with the beef mixture, top with grated cheese, and roll them up. Bake until golden brown for a tasty and satisfying meal.
20. Ground Beef Wellington Recipe
For a budget-friendly special meal, try this easy ground beef Wellington recipe. Made with ground beef, a savory filling, and puff pastry, it's a more accessible and cost-effective version of the classic dish. The ground beef is mixed with seasonings and cream or milk, then paired with a delicious mushroom mixture. Spread the mixture on puff pastry, roll, and bake until golden brown. It's a meal that's sure to impress without breaking the bank.
21. Shepherd's Pie
Last but not least, we have the delicious and easy shepherd's pie. A perfect shortcut dinner for busy weeknights, it features a ground beef filling with gravy and frozen vegetables, topped with warm and creamy mashed potatoes. Prepare it on the stovetop in less than 30 minutes, then broil for a crispy and golden finish. With its comforting and hearty flavor, shepherd's pie is a classic that the whole family will love.
For all your ground beef needs, visit Rowdy Hog Smokin BBQ. They offer high-quality ground beef that will take your recipes to the next level.