Grilling season is in full swing, and what better way to keep the barbecues sizzling than with a unique twist on a classic favorite? Get ready to tantalize your taste buds with an unforgettable Raspberry Barbecue Sauce that will take your grilled dishes to a whole new level of flavor and deliciousness!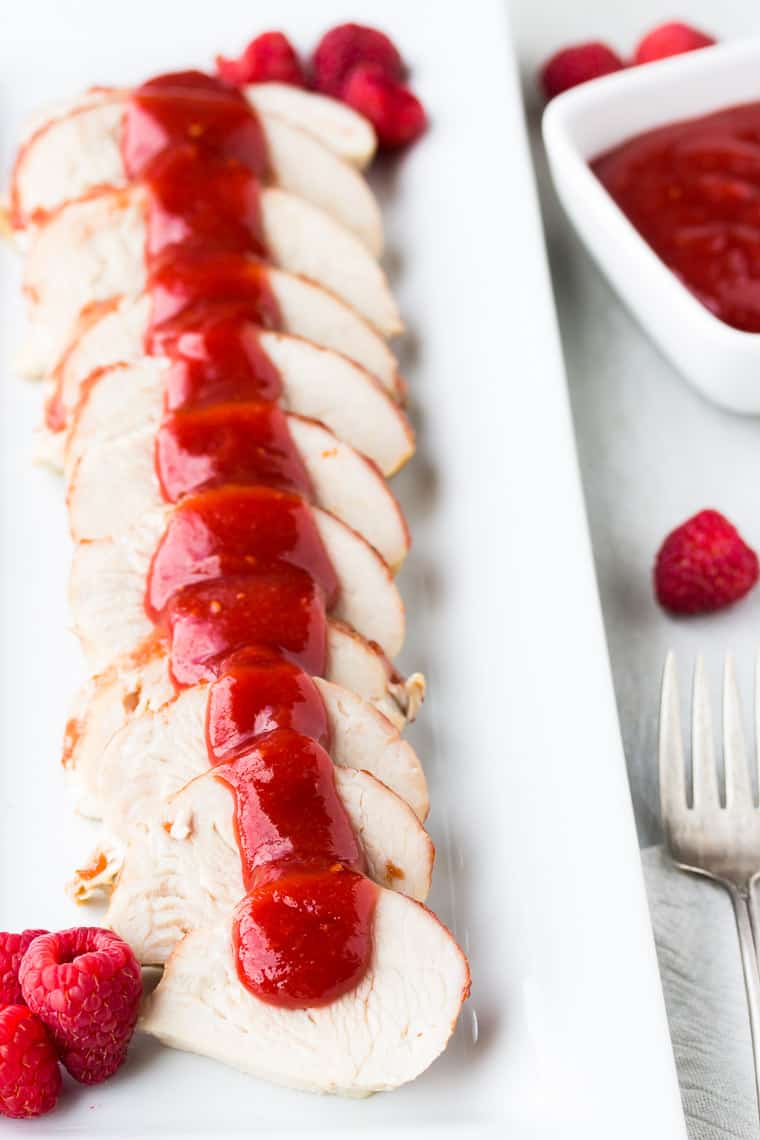 For those who crave something extraordinary, this homemade sauce is an absolute game-changer. Prepare to unleash a burst of sweet and savory goodness on your palate as you explore the incredible versatility of this Raspberry Barbecue Sauce. It works wonders with a variety of meats, such as chicken, turkey, and pork, infusing them with a delightful twist that will satisfy even the most discerning barbecue enthusiast.
An Unconventional Twist
When it comes to elevating the flavors of your favorite dishes, incorporating fresh fruits and vegetables is always a winning strategy. Our Raspberry Barbecue Sauce takes this concept to a whole new level, combining the tangy essence of raspberries with the classic base of a homemade barbecue sauce. The result? An exquisite blend of flavors that perfectly balances the sweetness of the berries with the smoky richness of the barbecue sauce. Get ready for a taste sensation that will have your taste buds dancing with delight!
Why This Recipe Works
A Unique Twist: This recipe offers a creative spin on traditional barbecue sauce, ensuring a one-of-a-kind experience for your taste buds.
Versatility: Feel free to explore the limitless possibilities of this raspberry sauce by pairing it with various dishes, especially meats like chicken and pork.
Embracing Freshness: It's the perfect opportunity to incorporate those fresh summer fruits into your culinary adventures, combining the best of both worlds – sweet and savory.
Crafting the Perfect Raspberry Barbecue Sauce
Prep!
Before diving into the flavorsome journey that awaits, rinse the raspberries and remove any unwanted leaves.
Create!
To create our Raspberry Barbecue Sauce, gather the following ingredients in a small bowl: ketchup, brown sugar, white vinegar, onion powder, and garlic powder. Set this tantalizing mixture aside for the moment.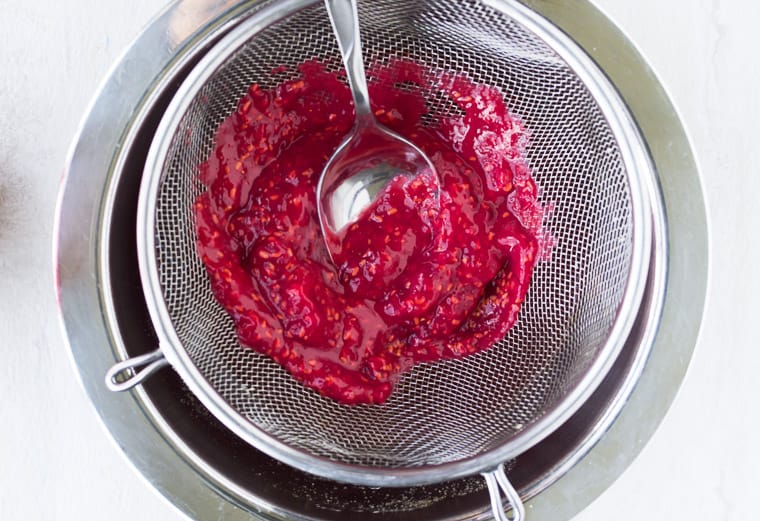 Next, we'll give our sauce its iconic raspberry essence. Using a blender, puree the raspberries until smooth. For those who prefer a seedless sauce, strain the raspberries through a fine mesh strainer, ensuring your sauce is velvety smooth.
Now, it's time for the magic! Whisk all the ingredients together until the flavors are seamlessly blended. The result will be a harmonious amalgamation of sweet and smoky notes, ready to tantalize your taste buds. To allow the flavors to marry perfectly, refrigerate the sauce until needed.
Present!
The moment has come to unleash the tantalizing Raspberry Barbecue Sauce upon your grilled delicacies. Just as you would use any other barbecue sauce, slather it on your favorite meats, infusing them with a burst of irresistible flavor and culinary brilliance.
Tips and Techniques for the Best Raspberry Barbecue Sauce
For a seedless sauce, press the raspberries through a fine mesh strainer before adding them to the mixture.
Prepare the barbecue sauce ahead of time and store it in the refrigerator for 4-5 days, ensuring that you always have a flavor-enhancing secret weapon on hand.
Frequently Asked Questions
What do you serve with Raspberry Barbecue Sauce? This versatile sauce pairs exceptionally well with grilled chicken, turkey, pork, beef, and even certain fish dishes. For a delightful appetizer, try it on chicken wings or spoon it over cream cheese and serve with crackers or pretzels.
Can you use frozen raspberries? Absolutely! Frozen raspberries work just as well in this recipe, allowing you to enjoy this delectable sauce all year round.
Can you freeze barbecue sauce? You certainly can. Freeze your Raspberry Barbecue Sauce in airtight containers or freezer bags, and it will maintain its incredible flavor for up to 3 months.
Other Recipes to Explore
Grilled Sausage Foil Packets with Cabbage and Potatoes
Honey-Chipotle Barbecue Ribs
Sweet Chili Lime Grilled Shrimp
If you're ready to embark on a culinary adventure that will delight your taste buds, give our Raspberry Barbecue Sauce recipe a try! For more mouthwatering recipes and culinary inspiration, follow us on Pinterest, Instagram, and Facebook.
This recipe was originally published on May 27, 2017. It was updated with new images, more thorough instructions, tips, techniques, and FAQs in June 2019.