Are you looking for a quick and tasty weeknight meal? Look no further than these Baked Ranch Pork Chops. With just a handful of ingredients, you can have a mouthwatering dinner on the table in no time. Say goodbye to boring pork chops and hello to a burst of flavor!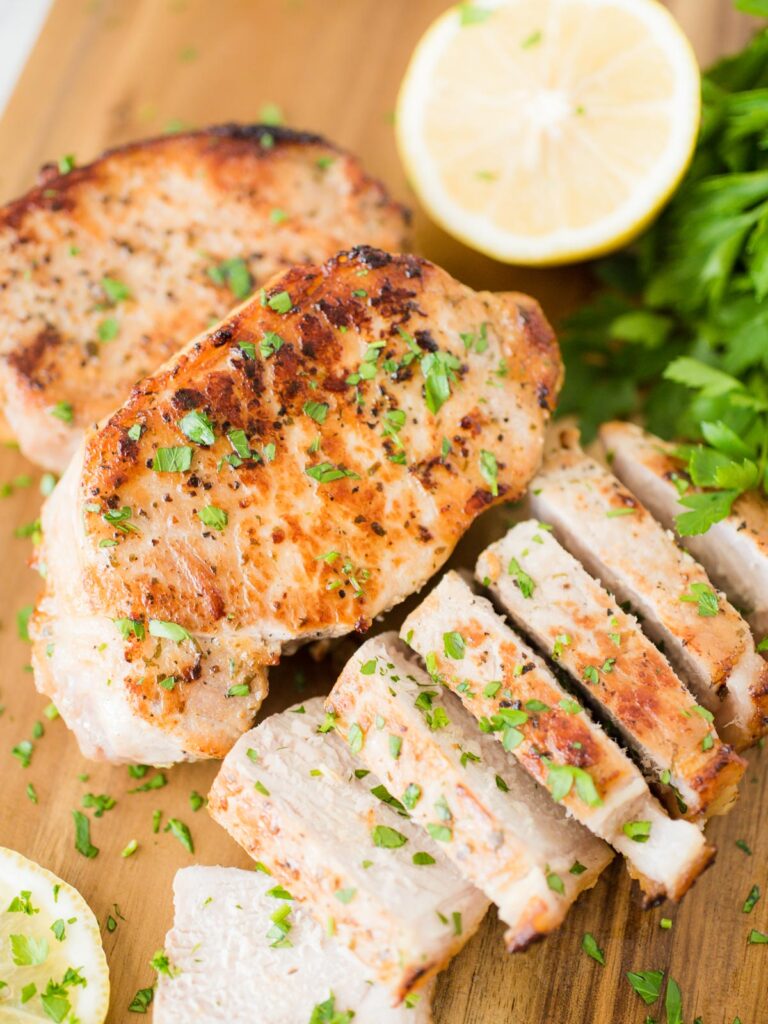 What Makes This Boneless Pork Chop Recipe Special
There are several reasons to love this recipe:
Affordability: Pork chops and ranch mix are both budget-friendly options, making this meal easy on the wallet.
Health-Conscious: With only 212 calories and 33 grams of protein per serving, it's a low-calorie, high-protein dish, perfect for those watching their waistline.
Ease of Preparation: With just four simple ingredients, this recipe is a breeze to make.
Pantry Staples: No need for obscure ingredients – you can whip up this dish with items you already have on hand in your pantry.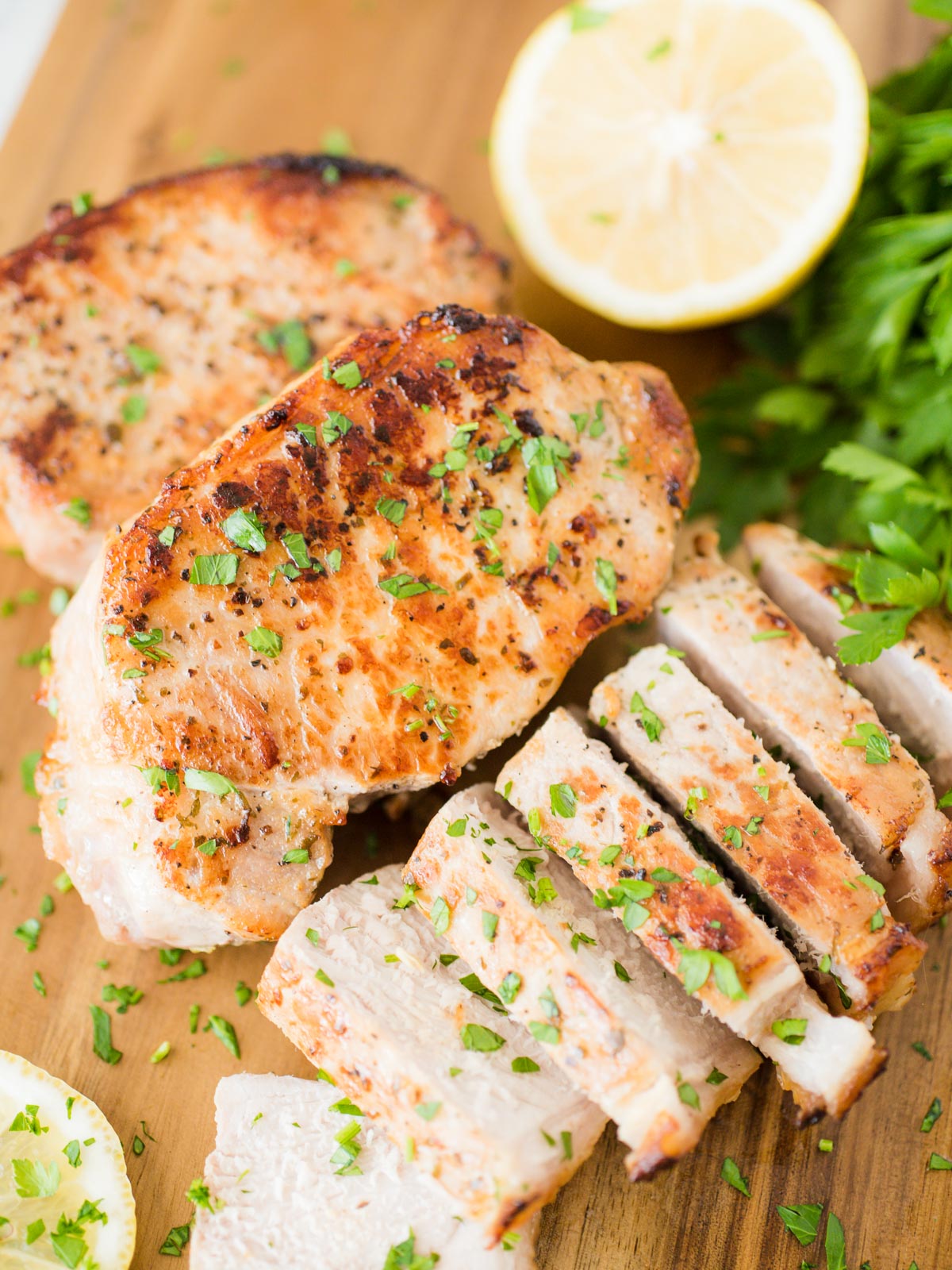 Storing and Reheating Tips
If you have any leftovers, you'll be pleased to know that these pork chops can be stored in the refrigerator for up to three days. Simply place them in an airtight container to keep them fresh.
For those who prefer freezing meals ahead of time, you have two options:
Uncooked: Season your pork chops, lay them in a single layer on a baking sheet, and freeze them. Once frozen, transfer them to a freezer-safe zip-top bag.
Cooked: Fully cook your pork chops, place them on a baking sheet in a single layer, freeze them, and then transfer them to a freezer-safe zip-top bag.
When it comes to reheating, avoid using the microwave, as it tends to overcook the pork chops. If you froze them uncooked, allow them to thaw in the refrigerator overnight before baking them as usual. If your pork chops are already cooked and frozen, make sure to thaw them first. For reheating thawed, cooked pork chops, we recommend placing them on a sheet pan in a preheated oven at 300°F until heated through. This method ensures that your pork chops warm up slowly without risking overcooking them.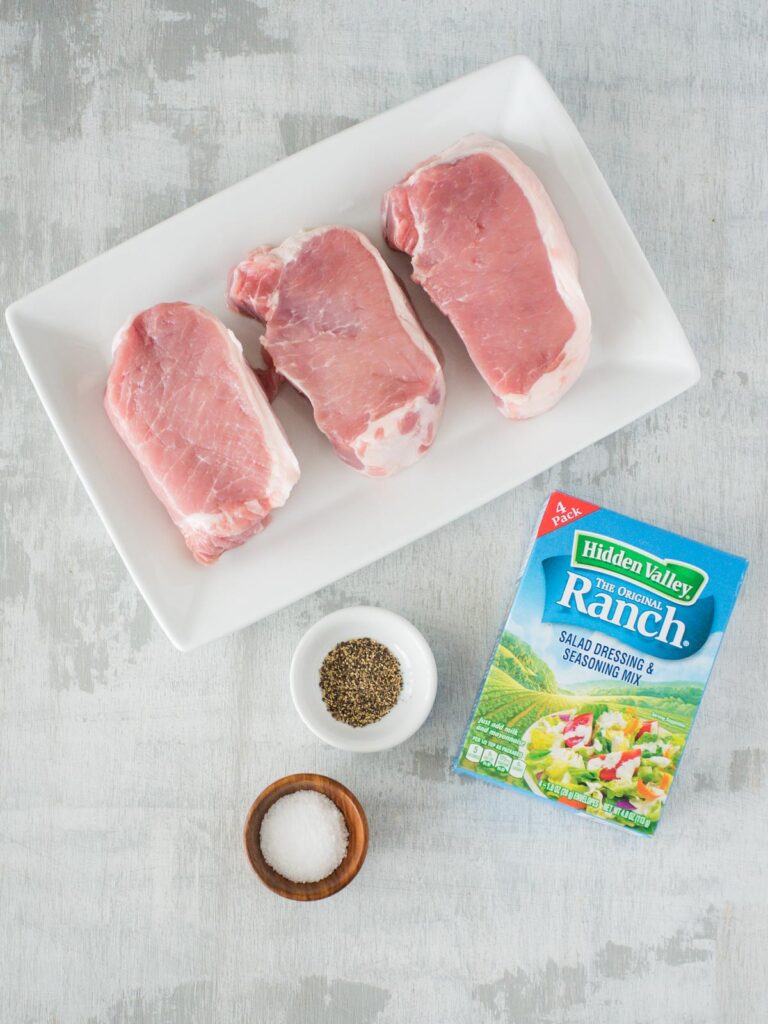 Pairing Suggestions
Complete your meal with these delicious side dish options:
Mashed potatoes
Green beans
Rice
Parmesan orzo
Tips and Tricks for Perfectly Baked Pork Chops
Here are some pointers to ensure your pork chops turn out tender and juicy:
Avoid Overcooking: To achieve the perfect texture, use an instant-read meat thermometer to cook your pork chops until they reach an internal temperature of 145°F.
Caramelized Crust: For a more caramelized exterior, you can quickly broil the pork chops at the end of the cooking time. Be cautious not to overcook them.
Golden Brown Finish: Brushing the pork chops with a light coat of olive oil and popping them under the broiler for a minute will give them a beautiful brown color.
Brighten with Lemon: Squeezing some lemon juice over the pork chops adds a refreshing zing to the dish.
Resting Time: Allow your pork chops to rest for a few minutes before cutting into them. This step preserves their tenderness and juiciness.
Baking Dish Options: You can use a baking sheet or any casserole dish you have on hand. Use whatever is most convenient for you.
FAQs for Baked Boneless Pork Chops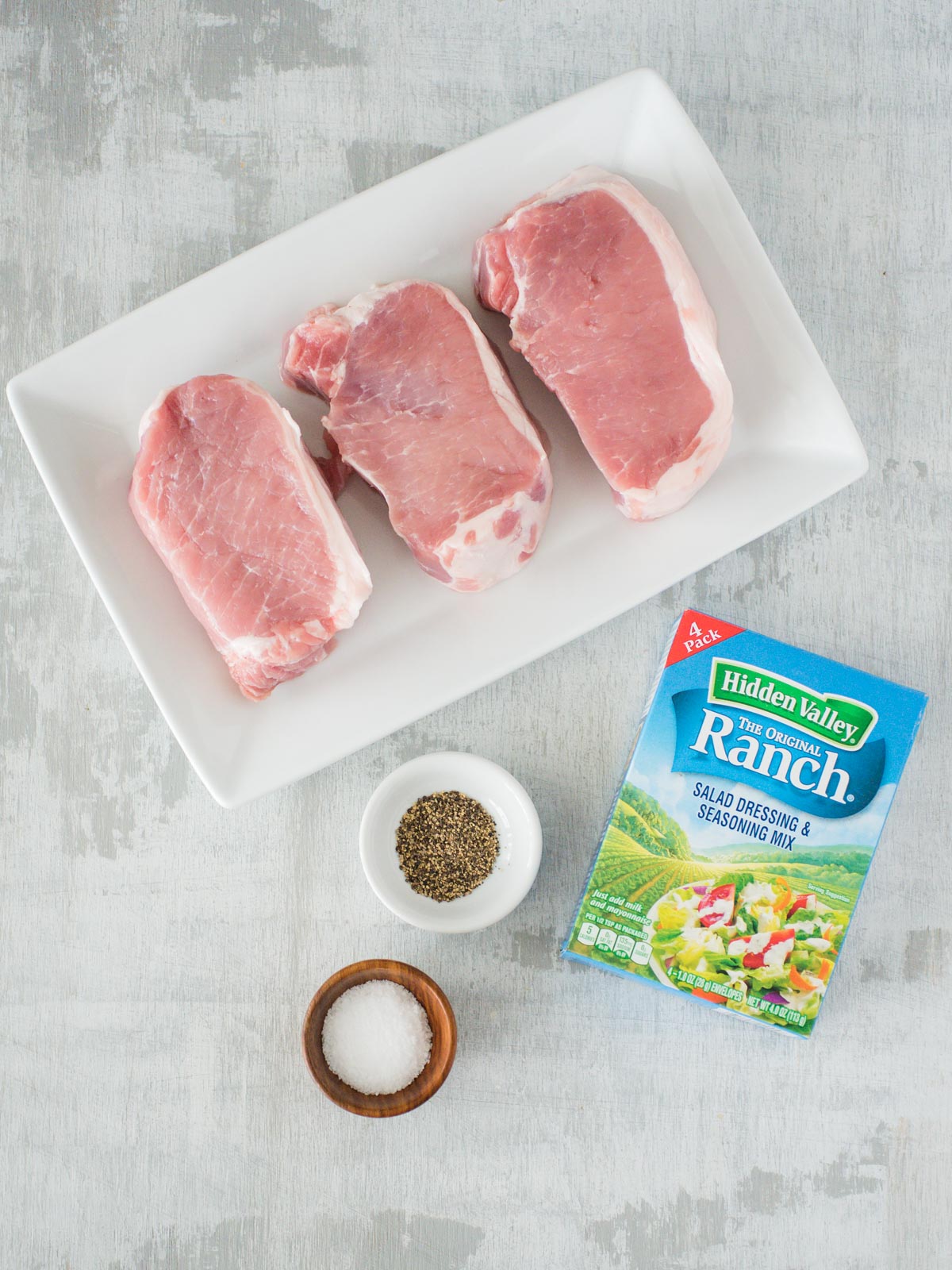 Altered for Picky Eaters
If you have picky eaters at home, serve these pork chops with a side of ranch or ketchup for dipping. When cooked perfectly, they are juicy and tender, just like chicken. Picky eaters will be delighted when they can enjoy their favorite dipping sauce with these delicious pork chops. Alternatively, you can try our Crispy Fried Pork Chops recipe, which features a crispy breading and a delectable pan gravy sauce.
Substitutions for This Oven Boneless Pork Chop Recipe
If you can't find ranch seasoning mix, don't fret. You can use bottled ranch salad dressing instead. Marinate the pork chops in the dressing for a few hours before following the recipe as usual. Additionally, feel free to use bone-in pork chops instead of boneless, adjusting the cooking time accordingly.
Discover More Mouthwatering Recipes
If you loved this recipe, you'll definitely enjoy exploring our collection of favorite recipes at Sweetly Splendid. Visit our website for more culinary inspiration!
Remember, the key to a successful recipe is to infuse it with your personal touch. Enjoy cooking and savoring this delightful dish!