Are you tired of spending hours in the kitchen, trying to create a delicious and satisfying dinner for your family? Well, we have the perfect solution for you! Introducing our mouthwatering Slow Cooker BBQ Pork Steaks recipe – a quick and easy dinner idea that will become one of your favorites!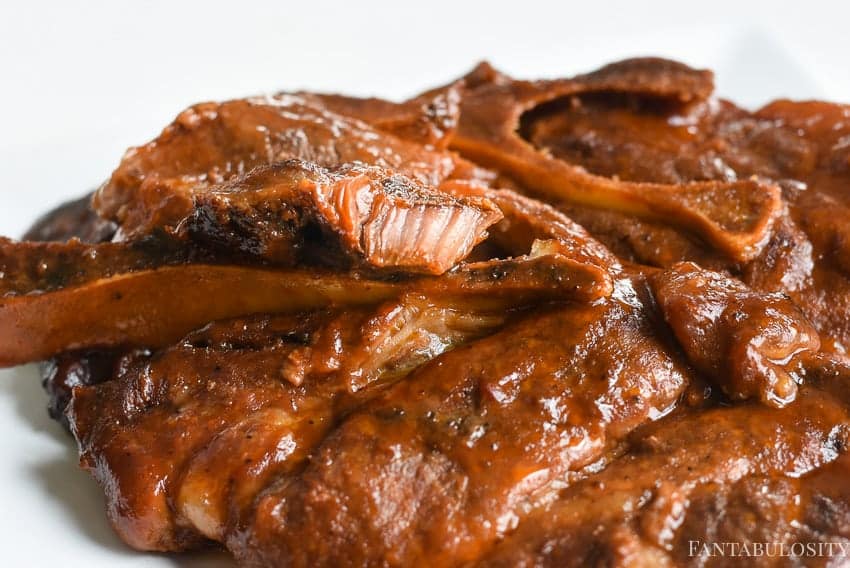 Why You'll Love This Recipe
Friends, we know that all the recipes out there claim to be quick and easy, but trust us when we say that this pork steak recipe takes "easy" to a whole new level. It's so simple that you won't believe it until you try it yourself!
If you're in a rush and don't have time for a slow cooker recipe, don't worry! We also have a Baked BBQ Pork Steaks recipe that will speed things up for you. But if you can spare a few minutes in the morning to prep and let your slow cooker work its magic, you'll be rewarded with tender, flavorful pork steaks for dinner.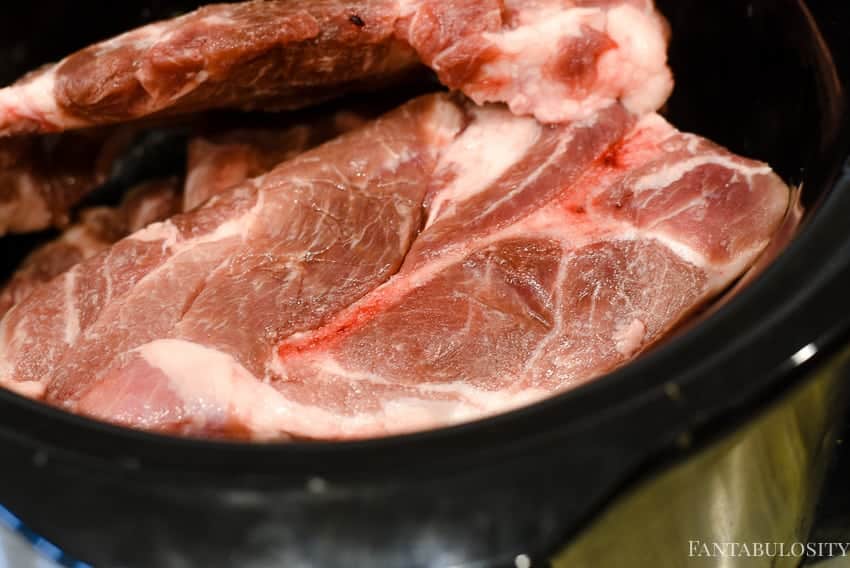 How to Cook Pork Steaks
Cooking these pork steaks couldn't be easier. Start by seasoning them with a pinch of salt and pepper before placing them in the slow cooker. If your steaks are frozen like ours were, no problem! Just throw them in as is. However, if they're not frozen, you can make a few slits in each steak to enhance the flavor and cooking process.
Now, it's time to add the BBQ sauce. Begin by pouring a little sauce into the bottom of the slow cooker, then place a steak on top and baste it with another layer of sauce. Repeat this process with the remaining steaks, ensuring that each one is covered with sauce. Cook on low for 4-6 hours until the steaks are done, reaching an internal temperature of 145 degrees Fahrenheit. Let them rest for 3 minutes before serving, or feel free to cook them until the internal temperature reaches 160° for a well-done option.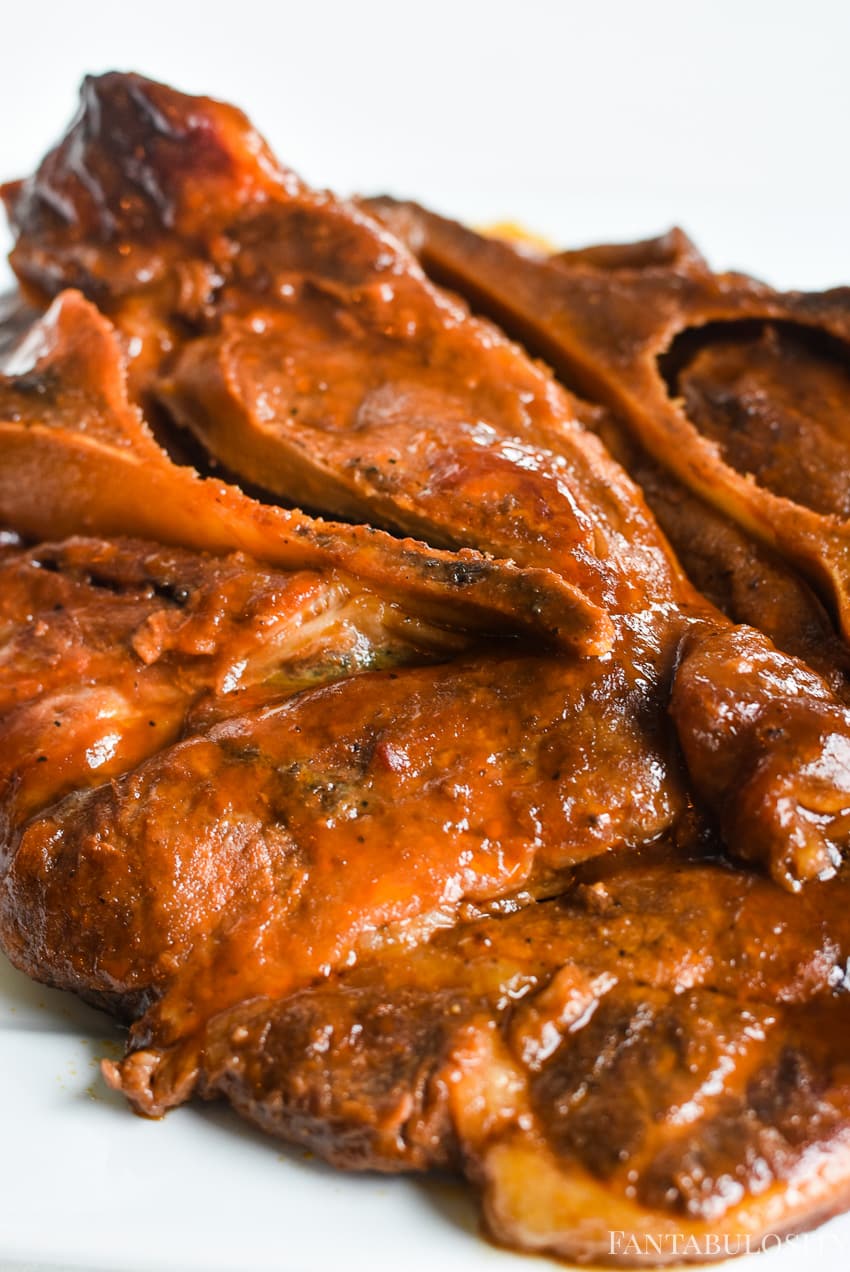 Slow Cooking Makes Tender Pork Steaks
If you're on the hunt for tender pork steak recipes, you've come to the right place. Cooking these steaks in the slow cooker is the secret to achieving that melt-in-your-mouth tenderness. When you take the first bite, you'll understand why our recipe is one of the best pork steak recipes out there.
Here's a tip: try leaving the pork steaks in the crockpot for at least four hours. You'll notice that they become even more tender and practically fall off the bone. Trust us, it's worth the wait!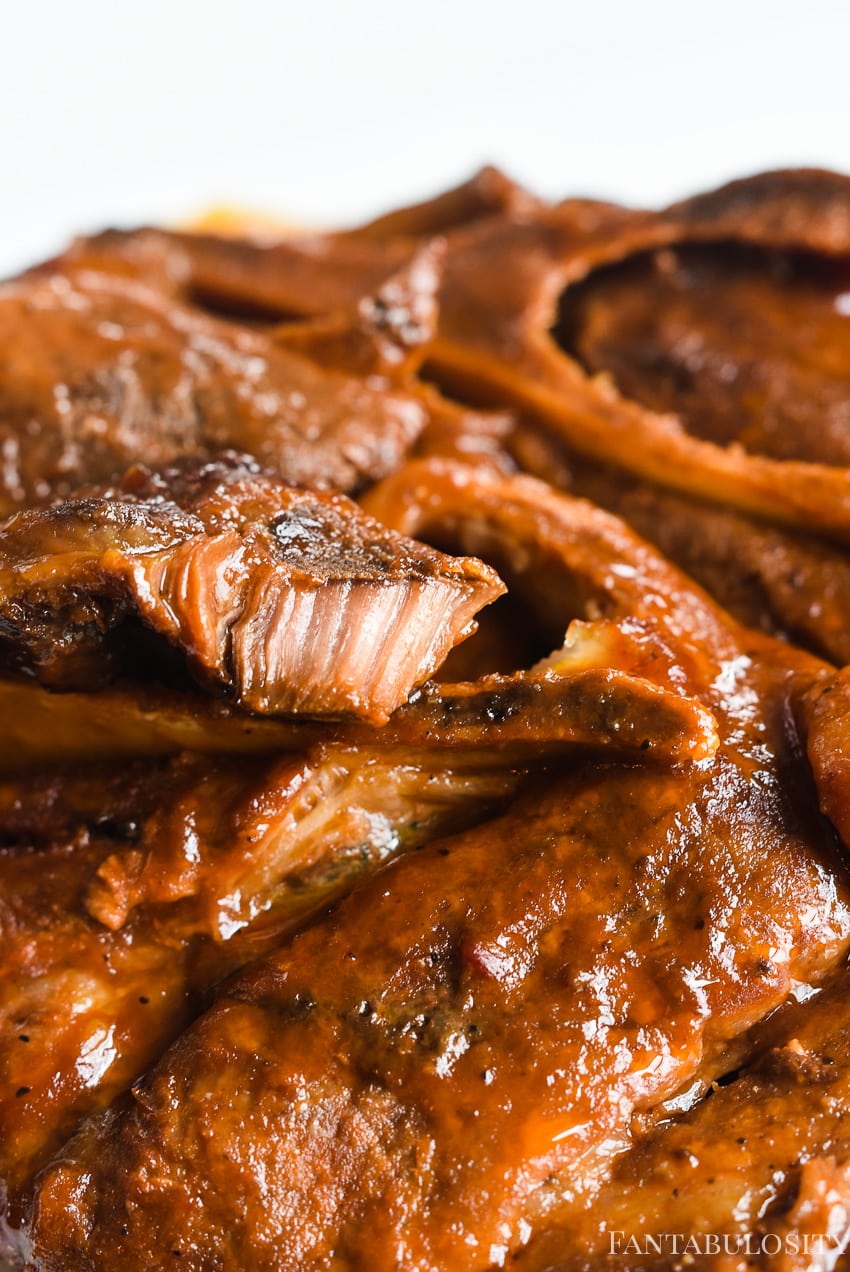 What to Serve With Pork Steaks
Now that you have your perfectly cooked pork steaks, it's time to think about the sides. We highly recommend pairing them with our delicious red skin potato salad or, if you're following a low-carb diet, try our cauliflower potato salad. For something a little more unique, give our BBQ ranch cornbread salad a try. And if you're pressed for time, simply open a can of green beans and use one of our creative ways to make them taste even better!
How to Store Leftover Pork Steaks
If you happen to have any leftovers, which is unlikely considering how delicious these steaks are, you can store them in an airtight container in the refrigerator for 3-5 days. They make for a fantastic next-day lunch that will have your coworkers drooling with envy.
More Steak Recipes
If you're a steak lover like us, then you're always on the lookout for more steak recipes. We have you covered! Check out our popular oven-baked steak recipe, tantalizing steak bites, and mouthwatering venison steak recipe. These will take your love for steak to new heights!
Do you have the dinnertime blues?
If you find yourself struggling to come up with quick and easy dinner ideas that will please your family, we have the perfect solution for you. Introducing our latest cookbook, filled with recipes that will make dinnertime a breeze. Say goodbye to the stress and hello to delicious, hassle-free meals that everyone will love.
So why wait? Get rid of those dinnertime blues and start enjoying the convenience and flavor of our Slow Cooker BBQ Pork Steaks. Your taste buds will thank you!