If you're tired of the same old burritos and want to experience a burst of flavor, then it's time to try these mouthwatering Slow Cooker Pork Burritos. This recipe transforms a simple pork shoulder into a delectable shredded pork filling, combined with Rotel, fire-roasted green chiles, onions, and a selection of seasonings. The result? The best pork burrito you've ever tasted!
Why These Pulled Pork Burritos Are Worth Trying
Although this recipe requires a longer cooking time of 9-10 hours for tender, succulent pork, the end result is well worth the wait. The slow cooking process allows the flavors to meld together, producing a satisfying meal that the whole family will love. Plus, if you have any leftover pork, you can easily repurpose it for another round of delicious burritos the next day.
What makes this recipe even more enticing is its simplicity. With just a few basic ingredients that are likely already in your pantry, you can create a flavorful pork filling with minimal effort. The convenience of a slow cooker allows you to start dinner in the morning and have it ready by evening, giving you more time to focus on other tasks. All that's left is to garnish your burritos with your favorite toppings and enjoy!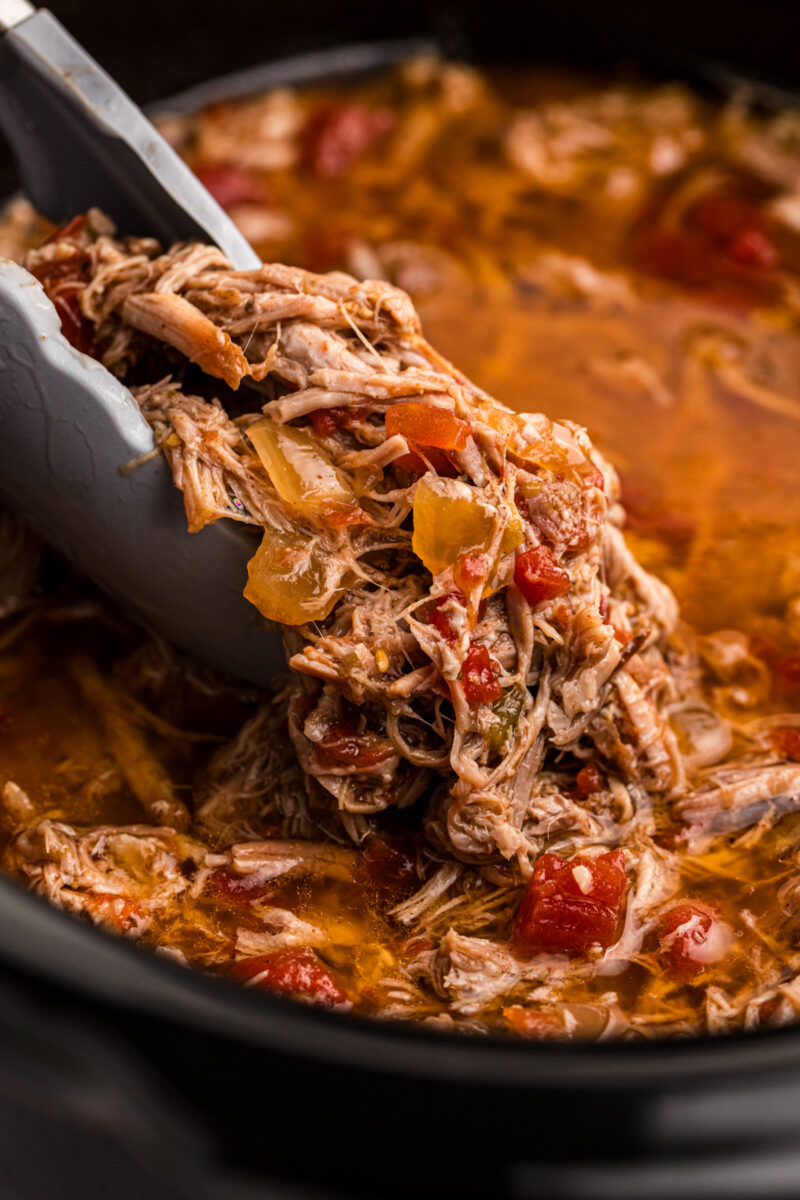 The Ingredients You'll Need
To recreate these delectable pork burritos, you'll need the following ingredients:
Pork Shoulder: Opt for a sizeable pork shoulder weighing around 3-5 lbs. This will provide enough filling to satisfy a large family or a hungry crowd.
Rotel: Grab two cans of diced tomatoes and chiles to add a delightful kick to your burritos without overwhelming heat.
Fire-Roasted Green Chiles: The charred flavors of fire-roasted green chiles infuse the shredded pork with a delicious smoky taste.
Onion: A small diced yellow onion adds a touch of sweetness that perfectly complements the savory flavors in this recipe.
Limes: For a burst of freshness, squeeze the juice of fresh limes to enhance the flavors.
Honey: Add a subtle hint of sweetness with a couple of tablespoons of honey. If possible, use honey from a local farm for an extra special touch.
Seasonings: Combine oregano, chili powder, salt, black pepper, cumin, and soy sauce to create a tantalizing flavor profile for your pork burritos.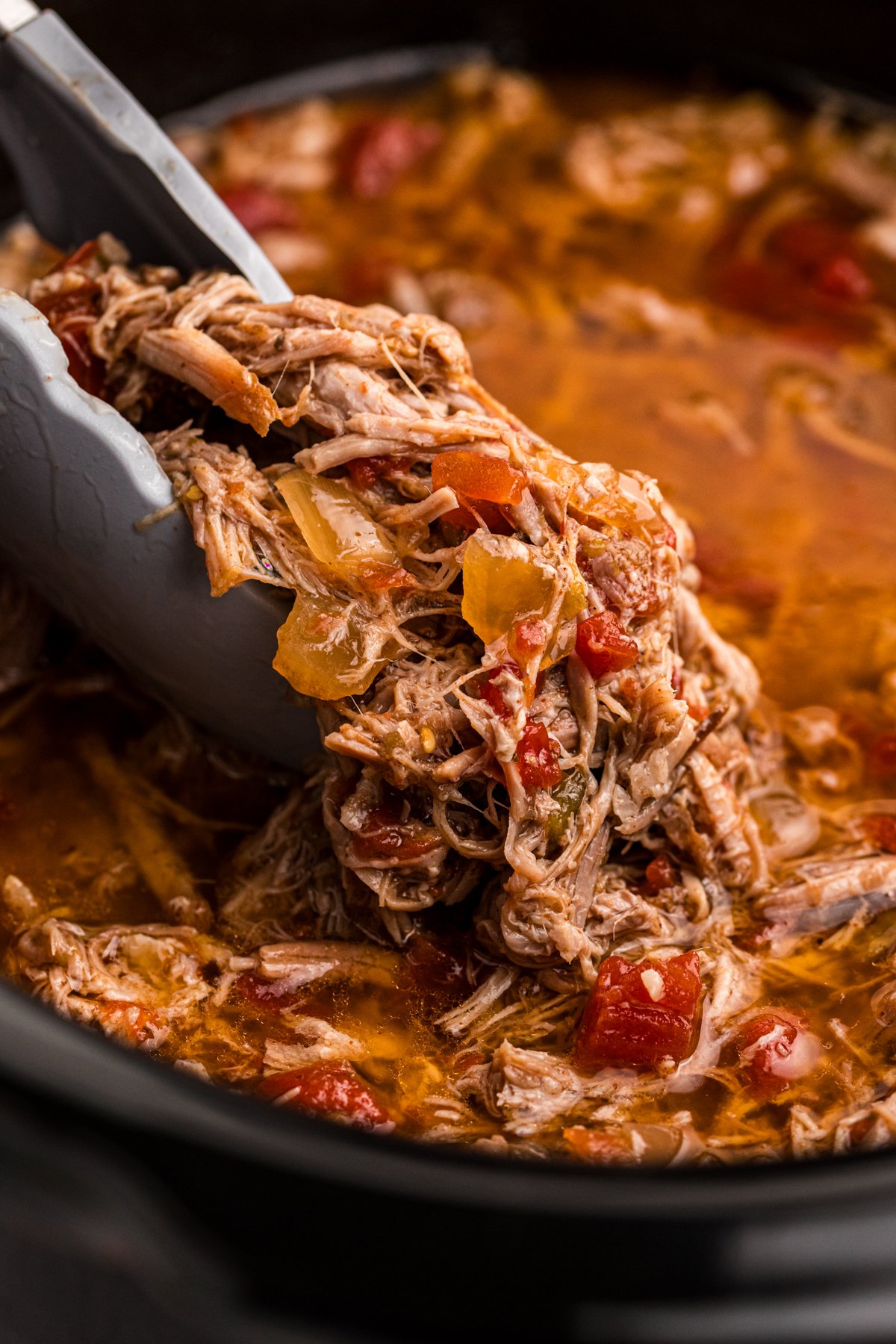 Step-by-Step Directions
To prepare these irresistible pork burritos, follow these simple steps:
Step One – Place all the ingredients in the slow cooker.
Step Two – Cook on LOW for 9-10 hours until the pork becomes tender and easily shreds.
Step Three – Transfer the pork to a plate, shred it, and discard any excess fat. Use a paper towel to skim off any grease from the sauce.
Step Four – Return the shredded pork to the slow cooker, mix it with the flavorful juices, and assemble your burritos. Serve and savor every bite!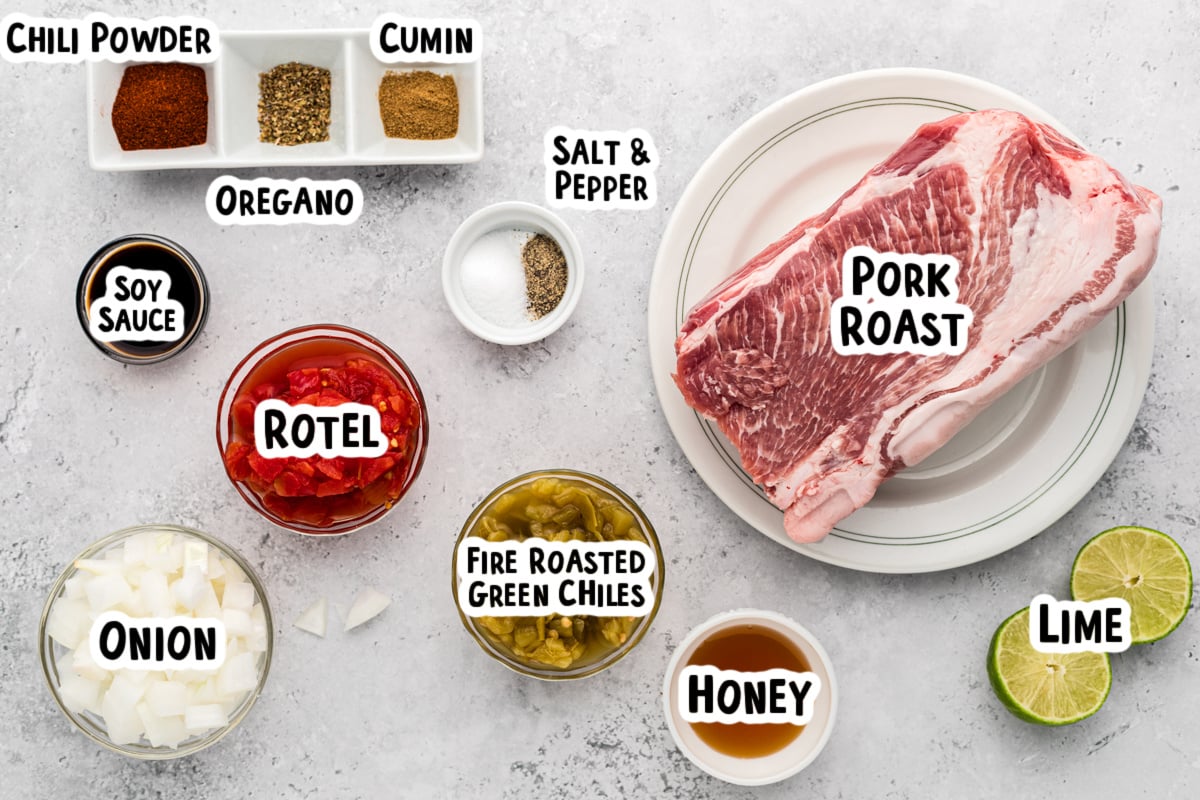 Serving Suggestions
The beauty of this shredded pork filling is its versatility. You can wrap it in a warm flour tortilla to create classic burritos. Elevate your burrito experience by topping it with diced tomatoes, shredded lettuce, sour cream, guacamole, black olives, shredded cheese, fresh cilantro, and a drizzle of red sauce.
To complete your meal, serve these delectable pork burritos alongside steaming white or brown rice, refried beans, black beans, and salsa. Alternatively, transform this recipe into a burrito bar by offering a variety of condiments for a customized dining experience.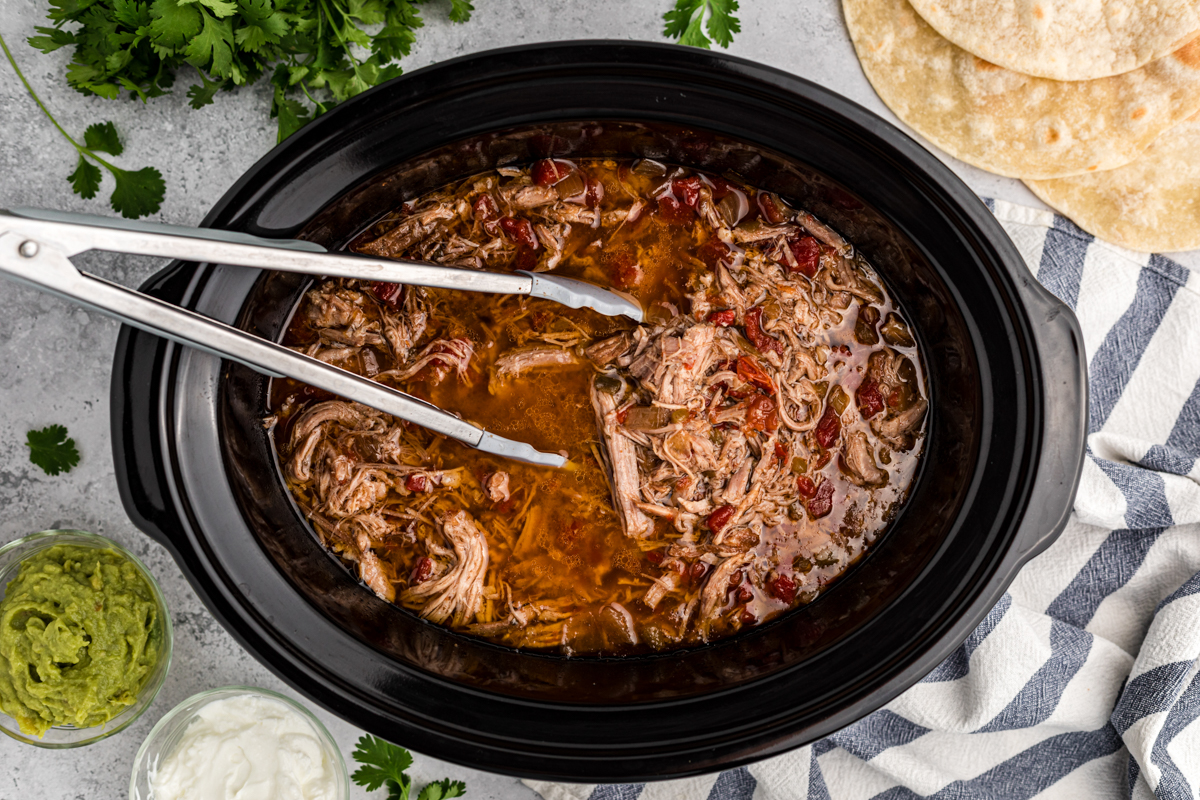 Recipe FAQs
For more slow cooker recipe inspiration, be sure to subscribe to our newsletter and follow us on Facebook, Instagram, Pinterest, TikTok, and YouTube.
More Slow Cooker Pork Recipes
If you're craving more slow cooker pork dishes, explore these tantalizing recipes:
Slow Cooker Sausage and Peppers
Slow Cooker Ranch Pork Chops
Slow Cooker Pork Roast with Gravy
Slow Cooker Honey Garlic Pork Loin
Slow Cooker Cafe Rio Sweet Pork (Copycat Recipe)
Now it's time to embark on a flavorful journey with these unforgettable Slow Cooker Pork Burritos. Get ready to savor every bite of tender, juicy pork encased in a warm tortilla, topped with your favorite garnishes. Don't wait any longer – give this recipe a try today!