Looking for a delicious yet simple dinner idea? Look no further than Japanese Pork Curry. This childhood favorite dish can be made in less than 30 minutes with just five ingredients.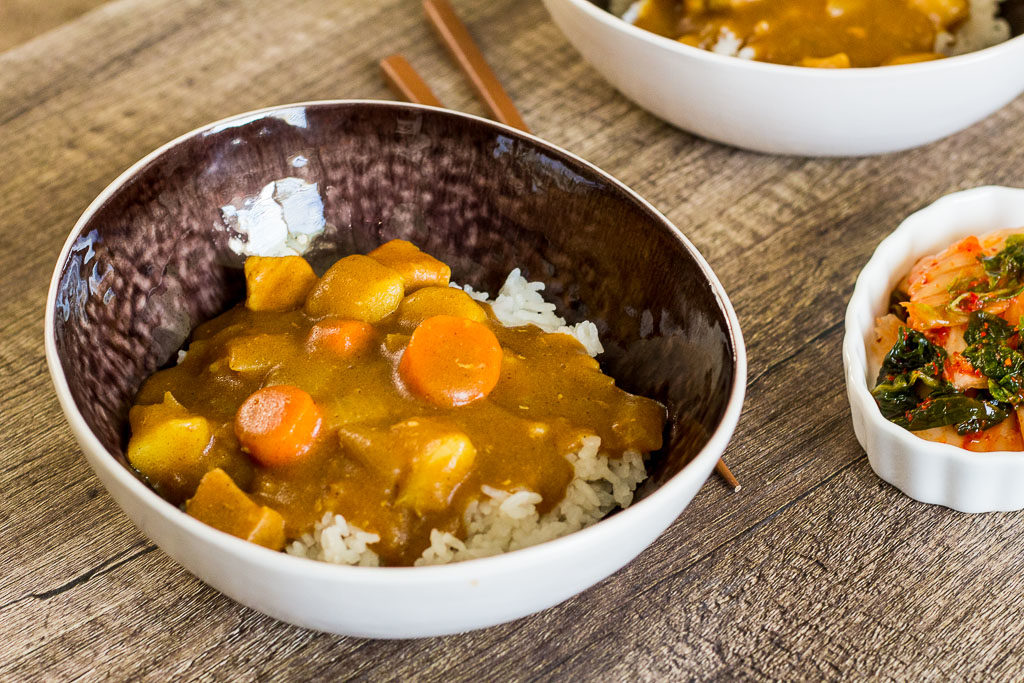 Japanese Pork Curry is not only popular in Japan but also in Korea, where every child has grown up eating it. Don't worry if you're not familiar with Japanese curry; let's explore the differences between Japanese, Indian, and Thai curry.
The Differences between Japanese, Indian, and Thai Curry
Japanese curry has a unique taste that sets it apart from its Indian and Thai counterparts. Unlike Indian curry, which boasts a pronounced spiciness, Japanese curry is milder and sweeter. The use of umami flavors and a thicker consistency makes it a delightful accompaniment to rice or noodles. Thai curry, on the other hand, is known for its soupy texture and coconut milk base. It incorporates herbs such as lemongrass and kaffir lime and is seasoned with fish sauce.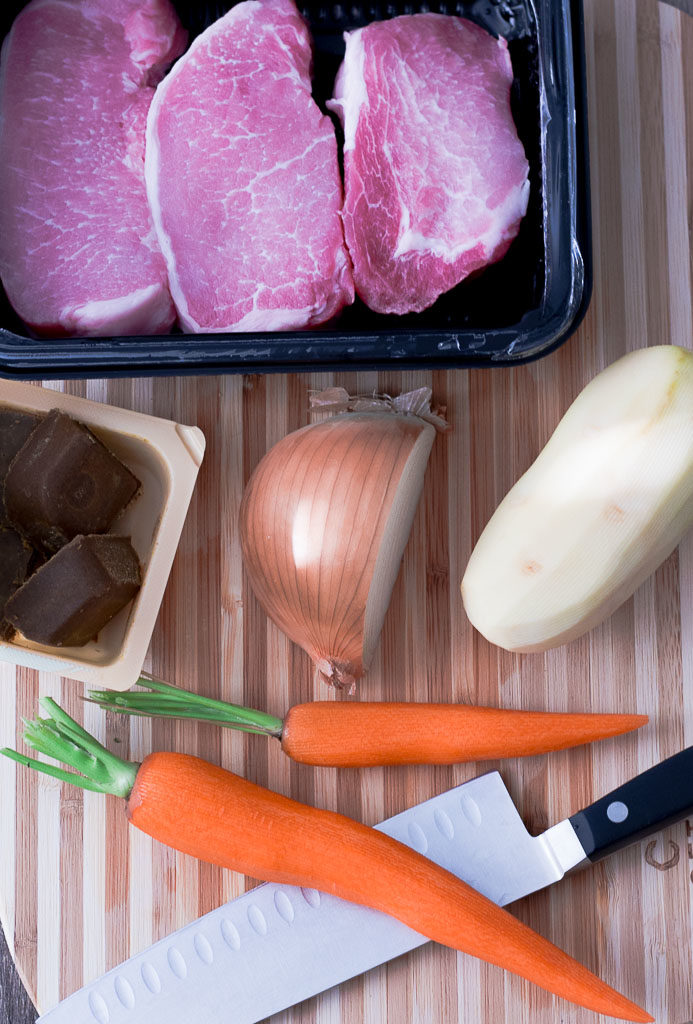 What's in Japanese Curry?
Japanese curry typically includes onions, potatoes, and carrots as classic vegetables. However, you can always add other vegetables like celery and mushrooms to enhance the flavor. As for protein, popular choices include beef, chicken, and pork. For this recipe, we'll be using boneless pork loin. To make the curry, you'll need a Japanese curry sauce mix or roux, which can be easily found in stores.
Japanese Curry Sauce Mix/Roux
The curry roux consists of flour, fat (usually butter), and curry spices. There are different brands available, such as S&B Golden Curry or Vermont curry from House Foods. Each brand offers various spice levels, so you can adjust the heat to your preference. If you're not a fan of spicy food, you can opt for the milder version.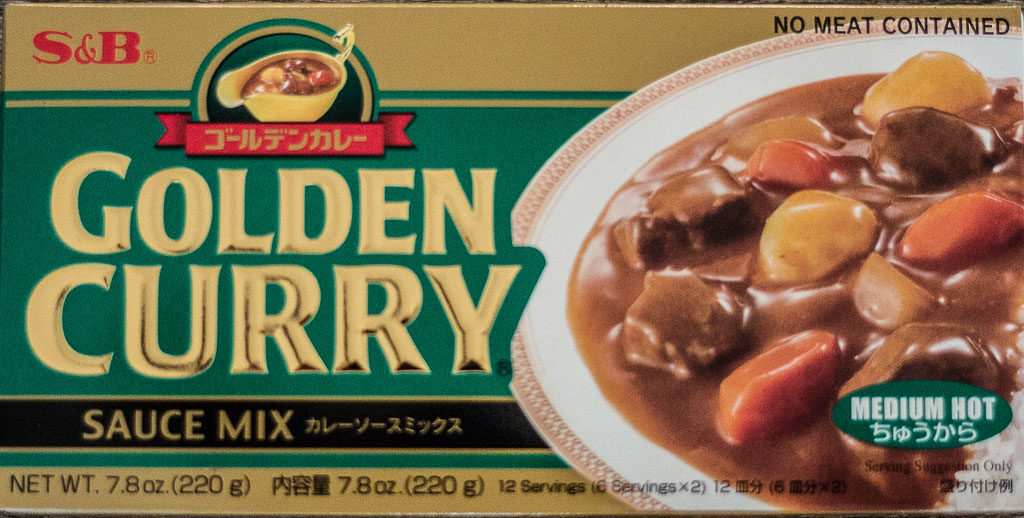 How to Make Japanese Pork Curry
Here's a simple step-by-step guide to making Japanese Pork Curry:
Start by preparing the vegetables and cutting the pork into bite-size cubes.
Brown the pork in a pot.
Add the vegetables and water, then boil the mixture until the potatoes are tender.
Add the Japanese curry sauce mix/roux and stir until it dissolves completely.
Serve the curry over rice or noodles.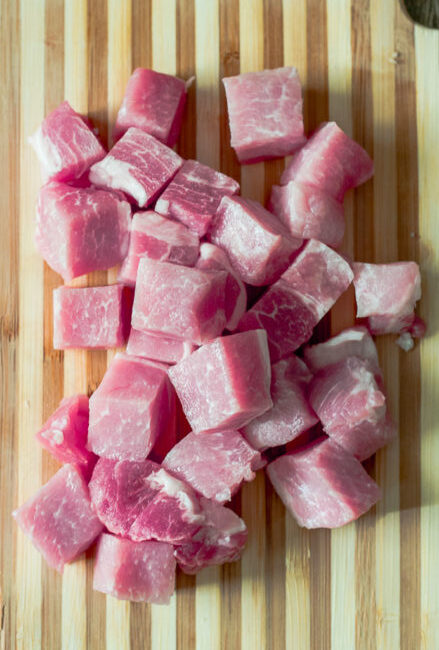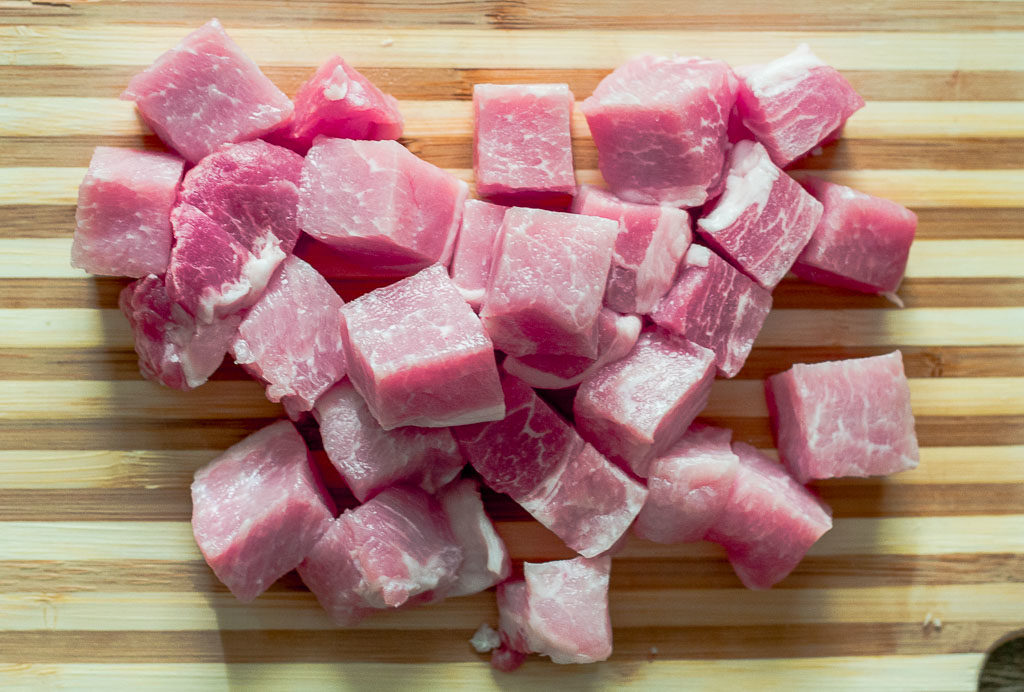 Helpful Tips
Here are a few tips to enhance your Japanese Pork Curry experience:
You only need half of the box of curry sauce/roux for this recipe. Store the other half in the refrigerator for a couple of months. Simply place the unused roux in a zip-lock bag after removing the film.
If you want to reheat the curry, simply add a splash of water before microwaving. The sauce may thicken as it sits in the fridge, so adding water will help thin it out.
For an extra kick, serve your curry with some fermented kimchi. It's a delightful and tangy side dish that pairs perfectly with the curry.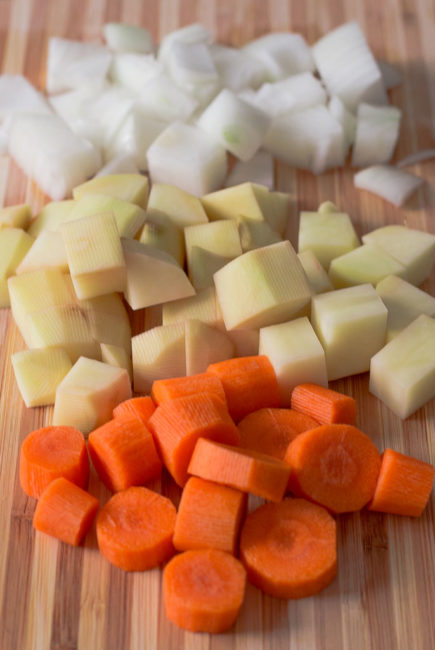 Try the Vegan-Version!
If you prefer a vegan option, I recommend trying my 30-minute Japanese Vegan Katsu Curry. It's essentially the same dish but with a vegan twist. Instead of using pork, you can use store-bought vegan katsu. This alternative is easy to make, delicious, and a healthy option.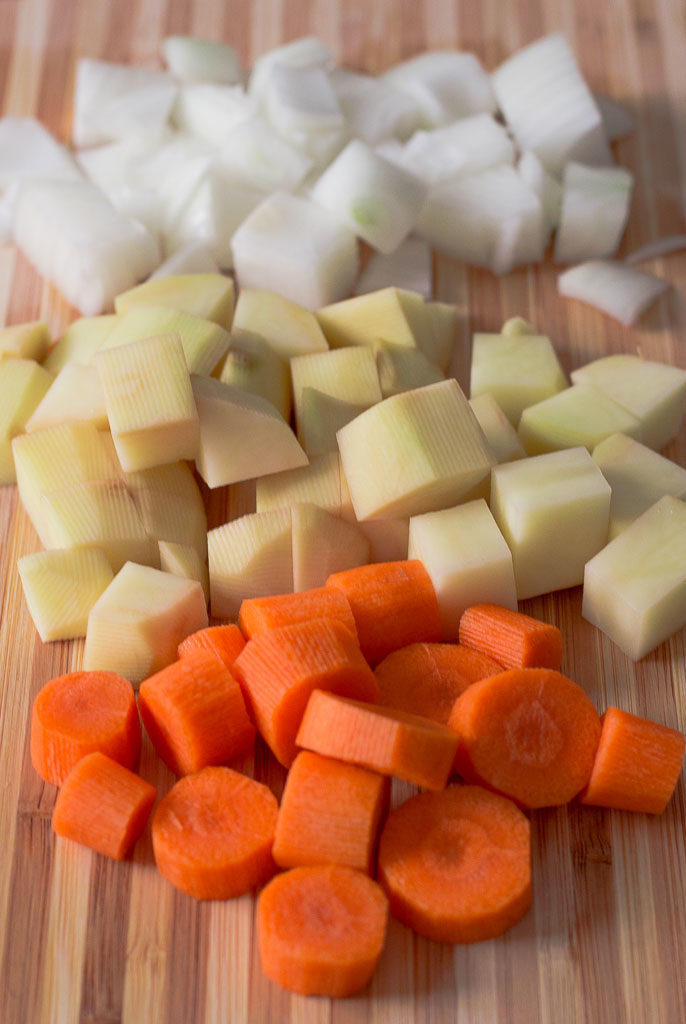 Print the recipe and get ready to enjoy a scrumptious Japanese Pork Curry dinner! And if you're ever in the mood to explore more mouthwatering recipes, visit Rowdy Hog Smokin BBQ.