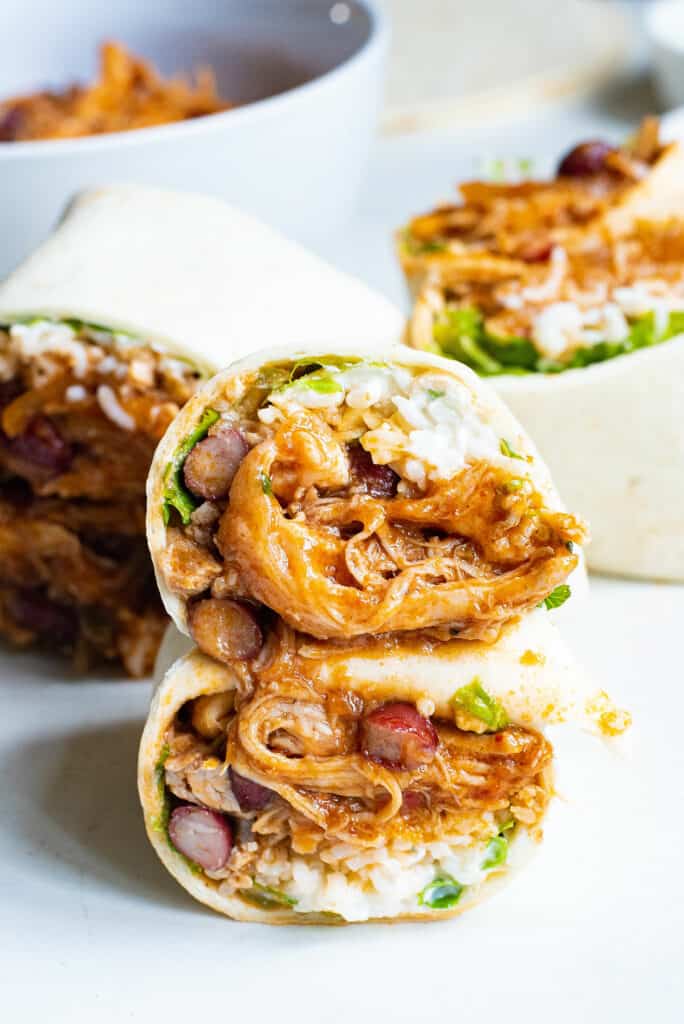 Are you on the hunt for an easy and mouthwatering lunch or dinner idea? Look no further than this simple and delicious pulled pork burrito. Packed with flavors and made with leftover pulled pork, rice, beans, sour cream, cheese, and lettuce, it's guaranteed to satisfy your cravings.
A Savory Solution for Leftover Pork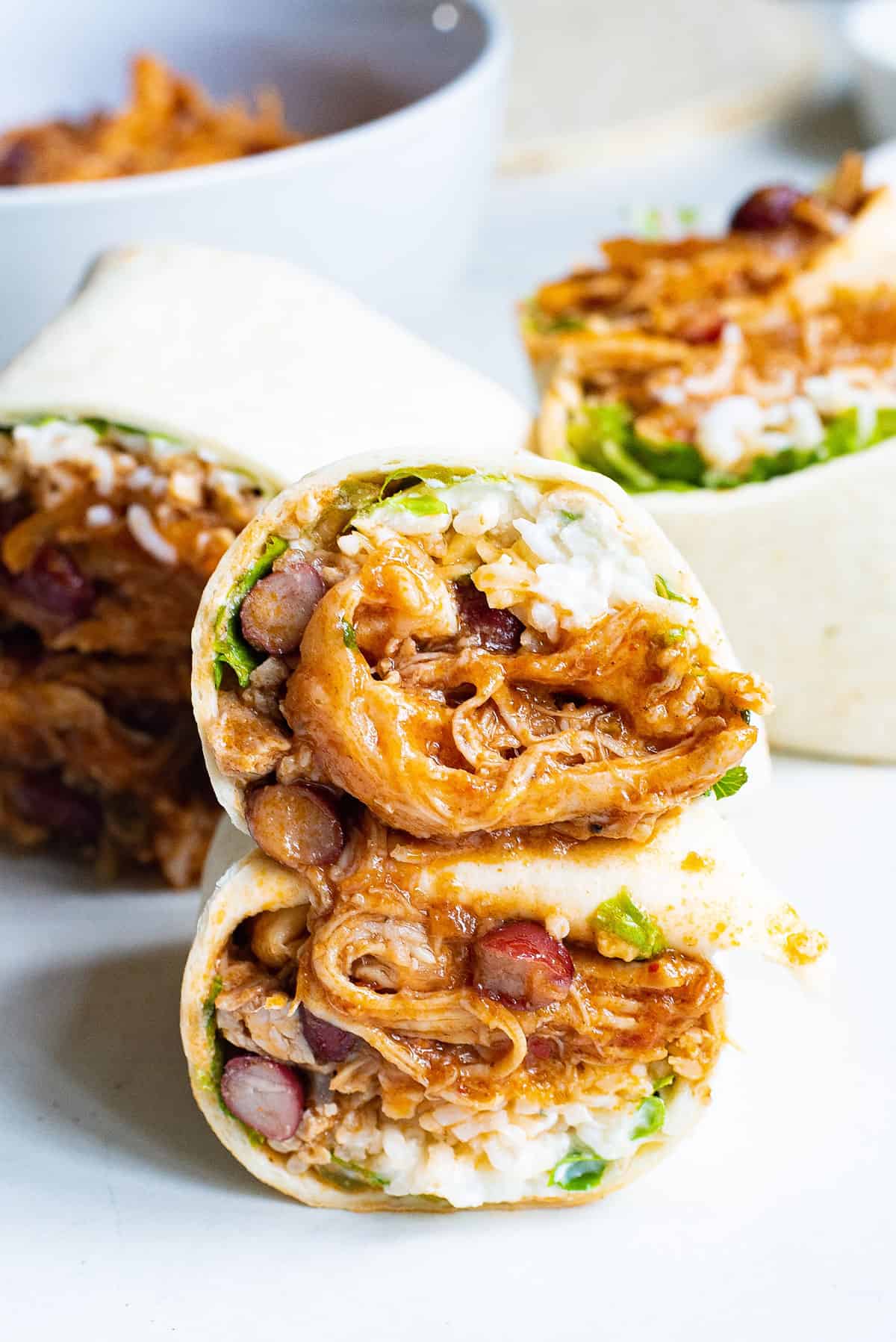 If you find yourself with some leftover pulled pork in your refrigerator, why not transform it into these delectable Pulled Pork Burritos? Whether you want a tasty lunch for work or a quick and easy family-friendly dinner, this recipe is a must-try.
The Perfect Balance: Pork and Beans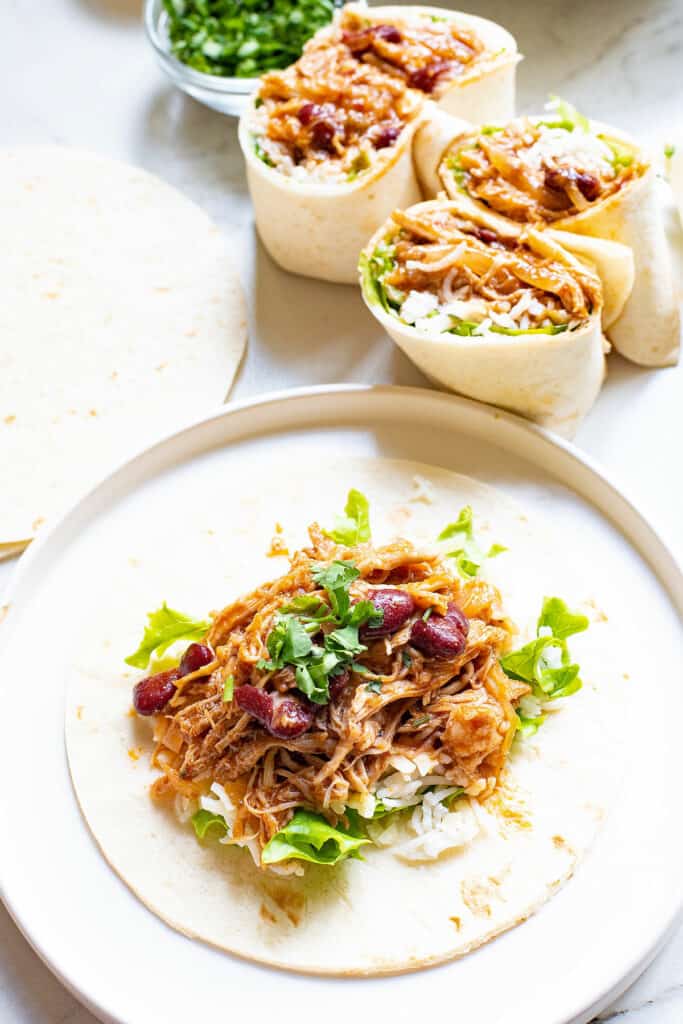 For this burrito, we're combining tender pork with beans. Now, we know that beans can be a divisive ingredient, but fear not—they're completely optional. However, with their added fiber and iron, they are a healthy and tasty addition.
Simple Ingredients, Incredible Flavor
Preparing this burrito couldn't be easier. With just six simple ingredients, you'll have a satisfying and well-rounded meal. Here's what you'll need:
Flour Tortillas – Choose between white or whole wheat, depending on your preference.
Greens – Whatever greens you have on hand will work perfectly, whether it's garden lettuce, spinach, or any other leafy green.
Rice – Opt for white or brown rice, or mix it up with quinoa or barley.
Sour Cream – Classic sour cream is great, but if you're feeling adventurous, try Mexican crema for an extra burst of flavor.
Cheese – From shredded cheddar to creamy Manchego, use your favorite cheese to add a rich and indulgent touch.
Beans – Kidney beans or black beans are our go-to choices for burritos. Whether you cook your pork with beans or add them separately, they'll bring a delightful texture and taste.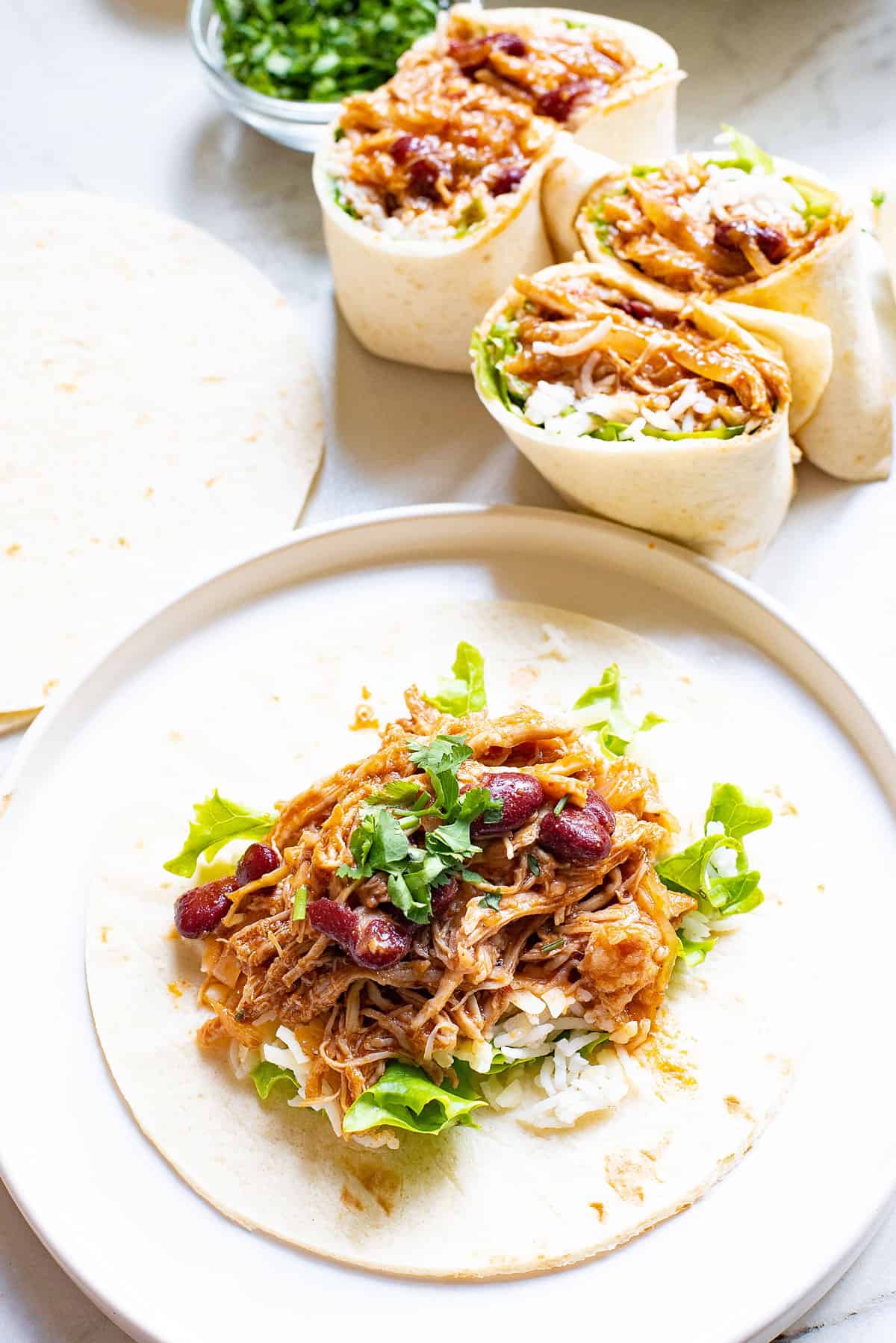 The Perfect Pork for Your Burrito
When it comes to the type of pork for your burrito, the choice is completely up to you. Whether you opt for store-bought sauceless pulled pork or utilize your delectable leftovers from last night's dinner, the possibilities are endless. If you're looking for some inspiration, here are a few favorite pulled pork recipes that will elevate your burrito to new heights:
Pulled Pork on the Stovetop
Crock Pot Pulled Pork
Traeger Smoked Carnitas
Shortcut Smoked Pulled Pork
Pressure Cooker Pork Carnitas
Elevate Your Burrito with Tantalizing Toppings
If you're craving even more flavor, here are some additional topping ideas to take your pulled pork burrito to the next level:
Avocado
Tomatoes
Pico de Gallo
Red Onions
Guacamole
BBQ Sauce
Salsa
Chipotle Lime Sauce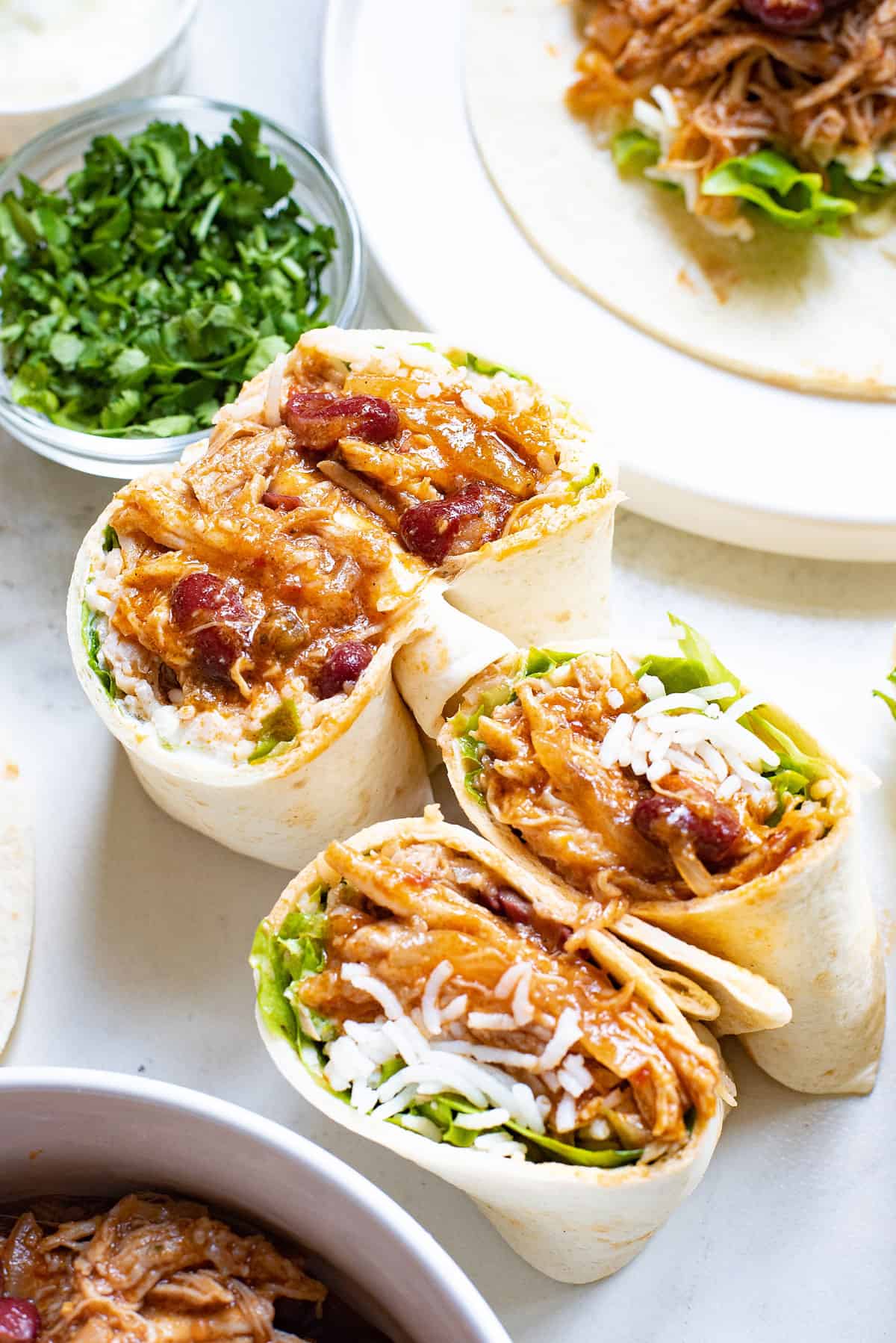 Make-Ahead Tips
Planning ahead? When making burritos in advance, proper layering is crucial. To avoid a soggy mess, ensure you follow these essential steps:
Start with a layer of greens as a barrier between the sauce and tortilla.
Next, add the rice and cheese, followed by the sour cream and pork. Reserve any sauces for the final step.
Add a little more greens on top of the meat, then fold the sides of the tortilla toward the center, securing a tight seal.
Save the final cut until you're ready to devour your burrito, as cutting it in advance can lead to sauce leakage.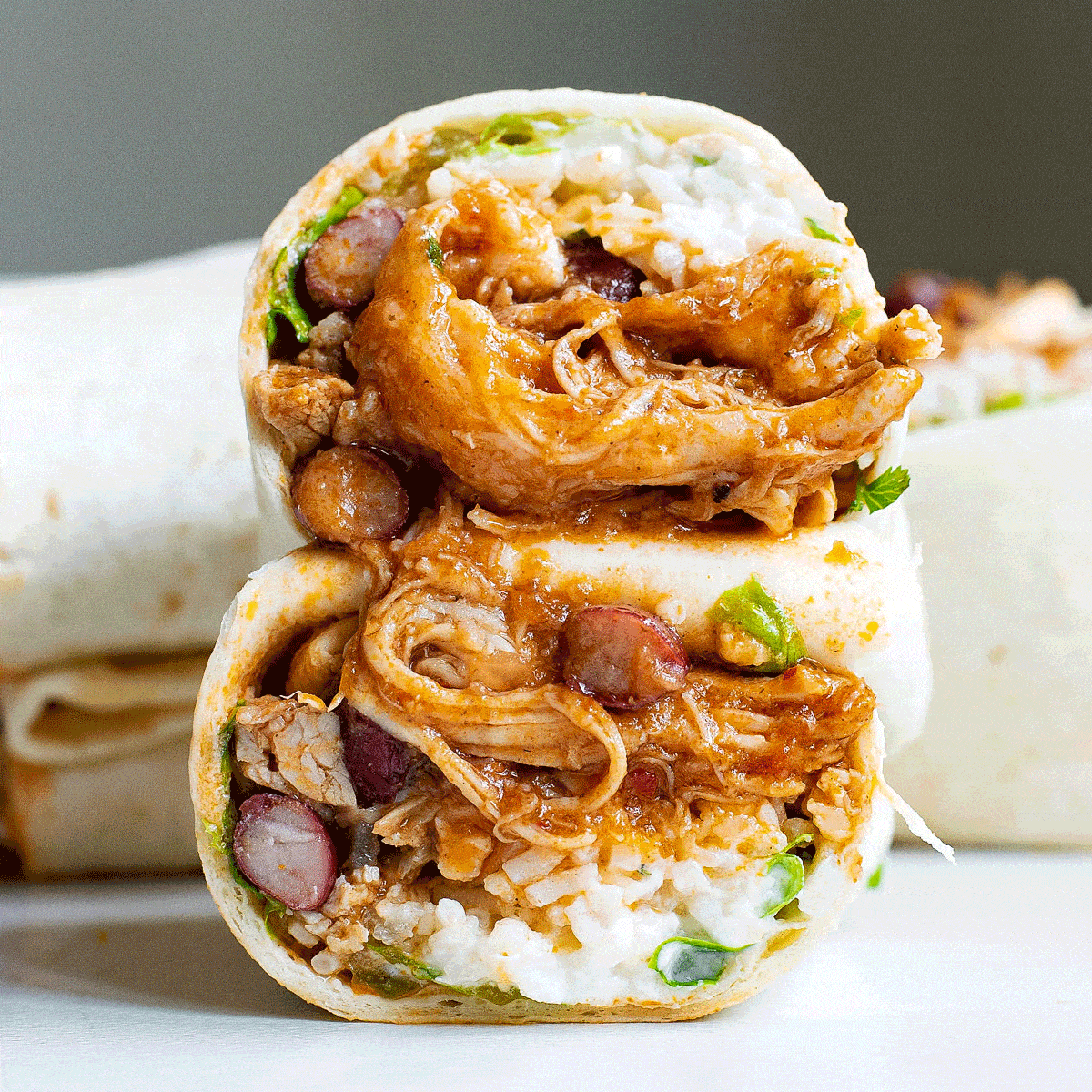 Indulge in More Wrapping Delights
If you're looking for more delectable recipes to pack for lunch or enjoy on the go, we've got you covered with these tantalizing wrap and burrito options:
Turkey Sausage Breakfast Burrito
Hearty Taco Wrap
Turkey Bacon Parmesan Ranch Wrap
Orange Chicken Wrap
Now that you're armed with this irresistible pulled pork burrito recipe, it's time to get cooking. Don't hesitate to experiment with various ingredients and let your taste buds be your guide. So, grab your tortillas, pile on the flavors, and savor every bite. Bon appétit!
Remember, if you're eager to try other mouthwatering delights, check out Rowdy Hog Smokin BBQ for a BBQ experience like no other.