Are you looking for the perfect game day snack? Look no further than these epic beef nachos! With seasoned ground beef, refried beans, cheese, tomatoes, and green onions, this flavor combination is sure to be a hit. Get ready to indulge in the ultimate nacho experience.
A Homage to Taco Bell
These nachos were inspired by my teenage days spent at Taco Bell, where my go-to order was always beef nachos supreme. But this recipe takes it to a whole new level, elevating the quality and taste while keeping that familiar flavor combination intact.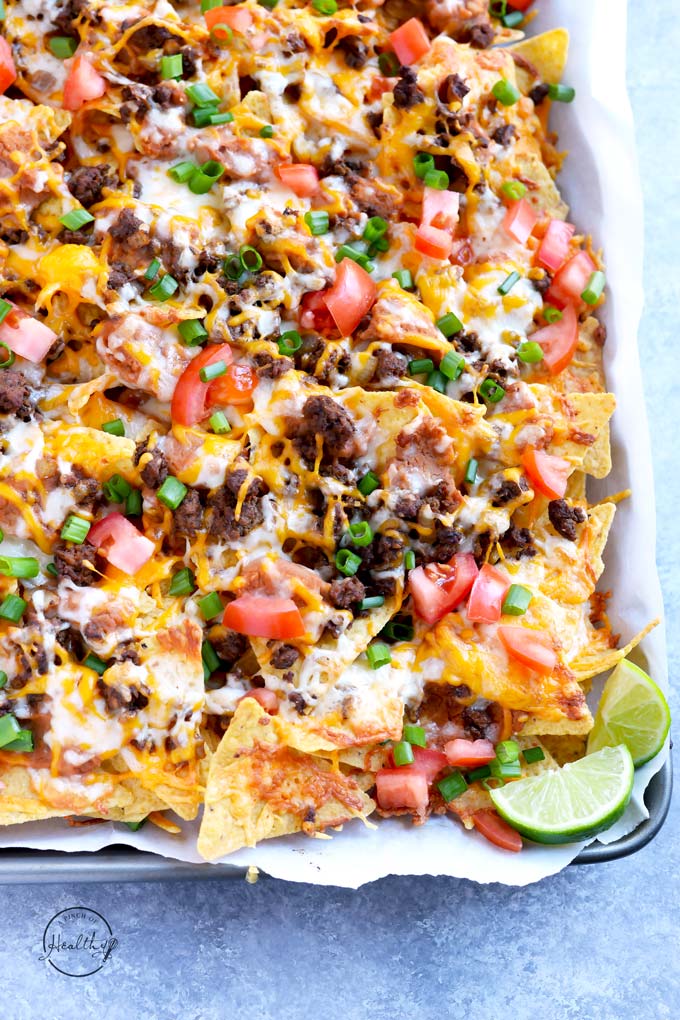 Sturdy Chips for Maximum Toppings
To create the ultimate nachos, you'll need a sturdy tortilla chip that can handle the epic toppings. Opt for a chip with some thickness, like the Costco Kirkland brand organic tortilla chips. These chips will hold up well under the weight of the toppings, ensuring a satisfying crunch with each bite.
Start by lining a baking sheet with parchment paper and arranging a generous layer of chips on it. Now it's time to layer on the deliciousness.
Creamy Refried Beans
Spoon canned refried beans over the chips, creating evenly-dispersed piles. As the beans heat up, they will spread and create a creamy base for the nachos.
Pro Tip: For extra creaminess, heat the refried beans in the microwave before spooning them onto the chips.
Flavorful Seasoned Ground Beef
For the best flavor, opt for high-quality ground beef. We love using grass-fed, grass-finished beef from ButcherBox. I season the ground beef with my homemade taco seasoning, a versatile blend that adds a delicious kick to tacos, nachos, and more.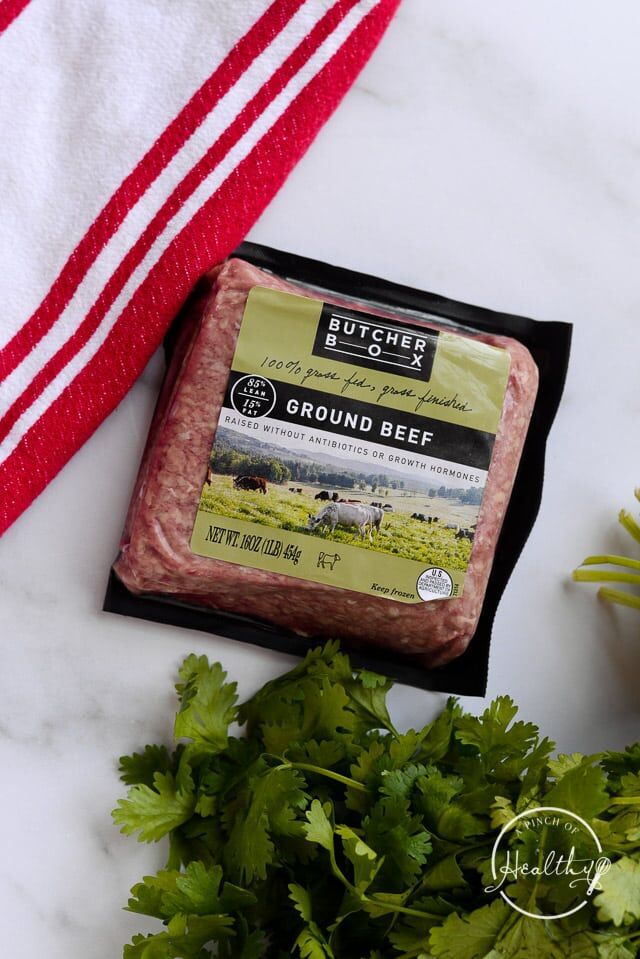 Feel free to substitute a seasoning packet, but I dare you to try my homemade version! You may never go back to pre-packaged seasonings again.
Sprinkle the cooked seasoned ground beef over the nachos, making sure every chip gets a generous portion.
Melty Cheese Goodness
Now comes the best part – the cheese! Sprinkle a combination of cheddar and Monterey jack cheese over the nachos. For the ultimate melty goodness, shred the cheese from a block yourself. If you don't have a food processor, pre-shredded cheese will work just fine.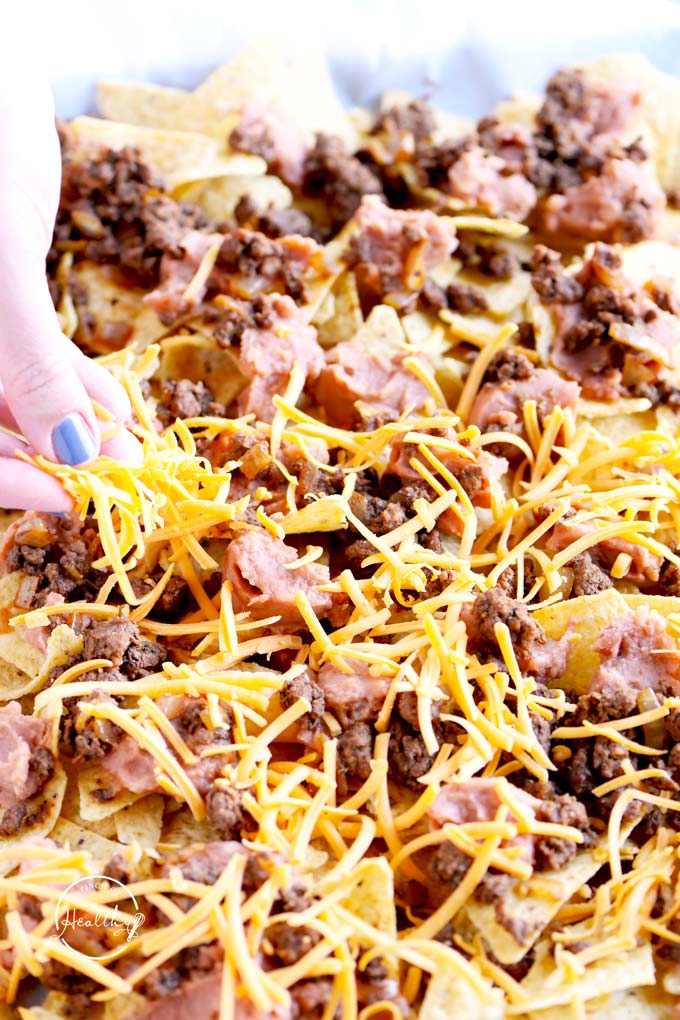 Bake the loaded nachos in a preheated oven at 400 degrees for 15 minutes. Once out of the oven, top them off with fresh tomatoes and green onions for an extra burst of flavor.
Serve and Enjoy!
These beef nachos supreme are perfect as is, but you can also customize them with your favorite additional toppings. Serve them right on the sheet pan for a casual and convenient game day treat.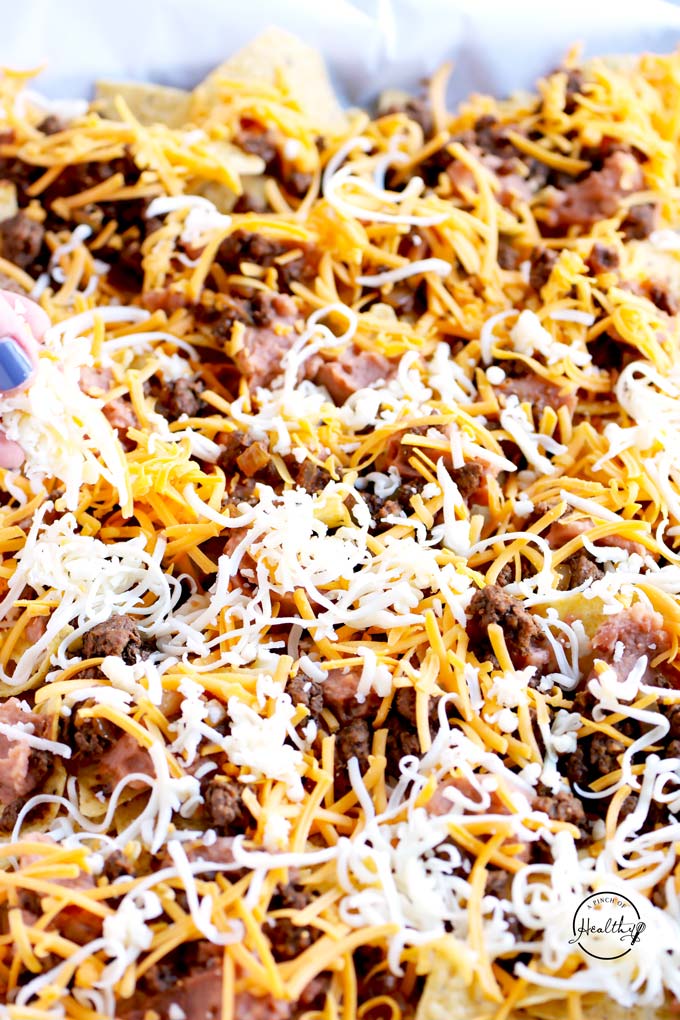 And there you have it – a better-than-Taco-Bell version of beef nachos supreme! When it comes to football-watching food, these nachos are the epitome of casual, chill, and most importantly, epically delicious.
Tools Used
To create these epic beef nachos supreme, you'll need the following tools:
Measuring spoons
Large nonstick pan for cooking the ground beef
Sheet pan
Parchment paper
Knife and cutting board
Food processor or box grater for shredding cheese
On the nails – Zoya Kaitlyn (optional – I get asked about nail polish colors a lot)
Try this Epic Beef Nachos Supreme Recipe Yourself
If you're ready to take your nacho game to the next level, give this beef nachos supreme recipe a try. Add your star rating, pin it, and share it with your friends. And don't forget to connect with us on social media for more delicious recipes and food inspiration.
Instagram | Pinterest | Facebook | YouTube | Twitter
To learn more about delicious barbecue options, visit Rowdy Hog Smokin BBQ.