Are you ready for a game-changing BBQ sauce recipe that can be whipped up in just 2 minutes? Look no further! This gluten-free BBQ sauce is the perfect combination of spicy and sweet, making it an essential addition to any barbecue feast. And the best part? No cooking required! Whether you want to slather it on a juicy burger or use it as a dip for crispy chicken tenders, this sauce is guaranteed to elevate your meal to new heights.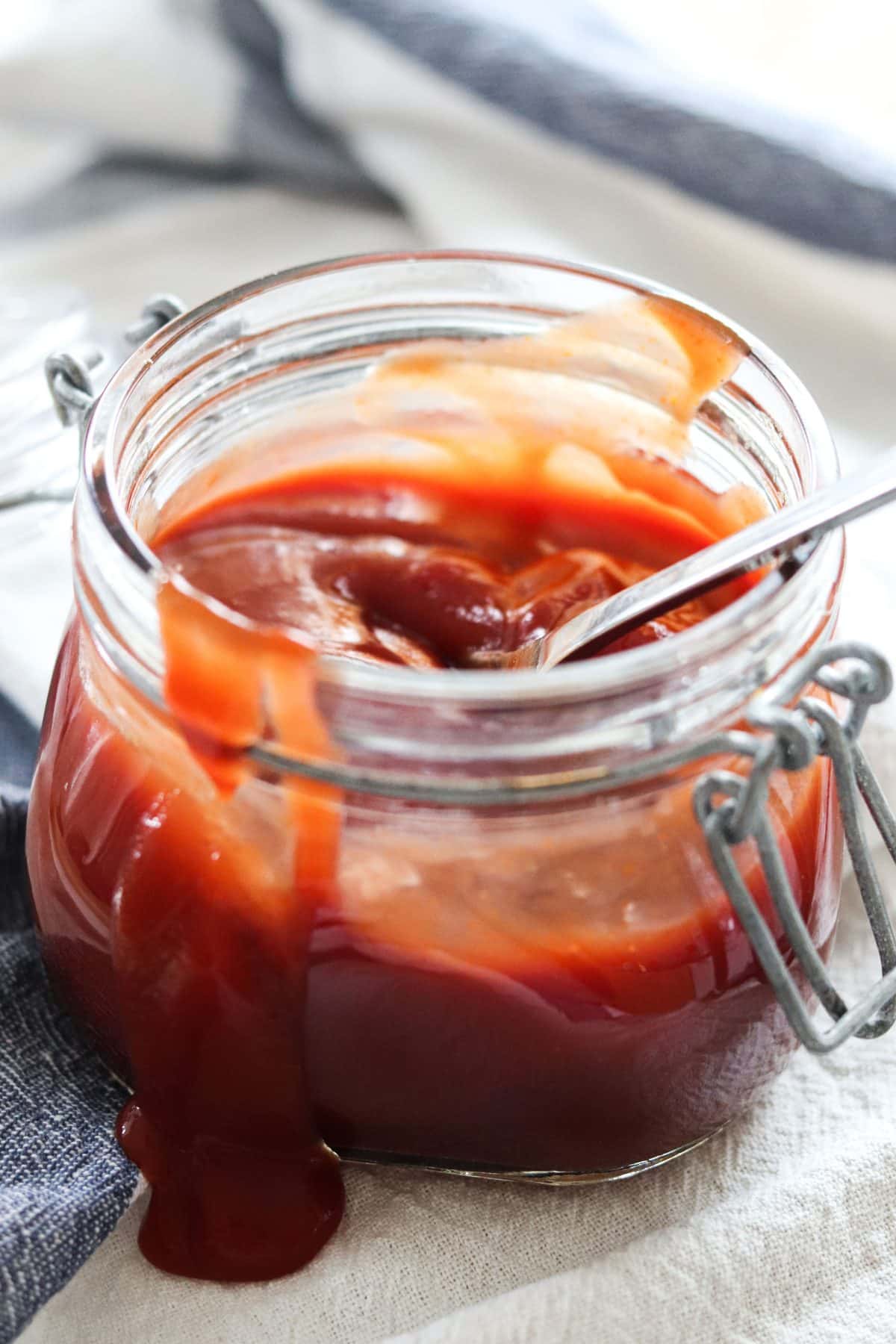 Why You'll Love This Recipe
If you're a fan of barbecue sauce like me, then you know that finding a gluten-free version with all the right flavors can be a challenge. While many brands now offer gluten-free options, why settle for store-bought when you can make your own in just 2 minutes? This homemade gluten-free BBQ sauce is quick, easy, and packed with flavor. Say goodbye to dirty pans and long simmers – this recipe is all about convenience without compromising on taste.
What You'll Need
Before we delve into the simple steps to create this delicious sauce, let's gather the ingredients: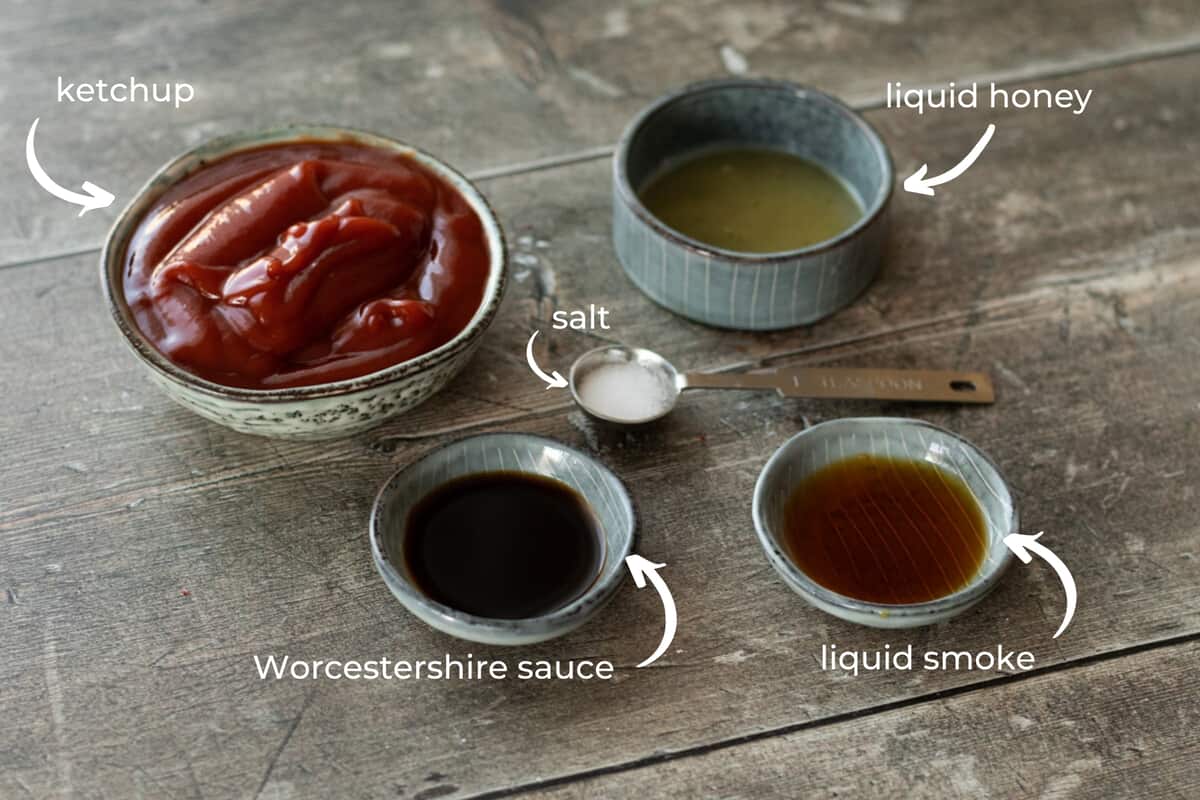 Ingredient Notes
Liquid honey is preferred for easy blending, but regular honey works too. If using solid honey, a quick 15-second microwave zap will make it easier to mix.
Honey can be substituted with brown sugar for a slightly different flavor profile.
For an extra burst of flavor, consider adding cooking liquid from your meat. This secret ingredient takes the sauce from great to legendary! Add ½ dl or ¼ cup for one batch.
How to Ensure Gluten-Free Ingredients
Gluten can often hide in unexpected places, so it's important to double-check your ingredients. Here are some key pointers for this recipe:
Honey, liquid smoke, and salt are always gluten-free.
Pay close attention to the labels of your ketchup and Worcestershire sauce. Look out for malt vinegar or any other vinegar made from grains, as they may contain gluten. Big brands like Heinz Ketchup are generally safe and gluten-free.
While Worcestershire sauce is typically gluten-free, it's wise to check the label or opt for a verified gluten-free version such as Lea & Perrins. This is especially important outside the US, where gluten-free labelling may vary.
How to Make It
Now that we have all the ingredients ready, it's time to learn how to create this mouthwatering BBQ sauce. You won't believe how easy it is!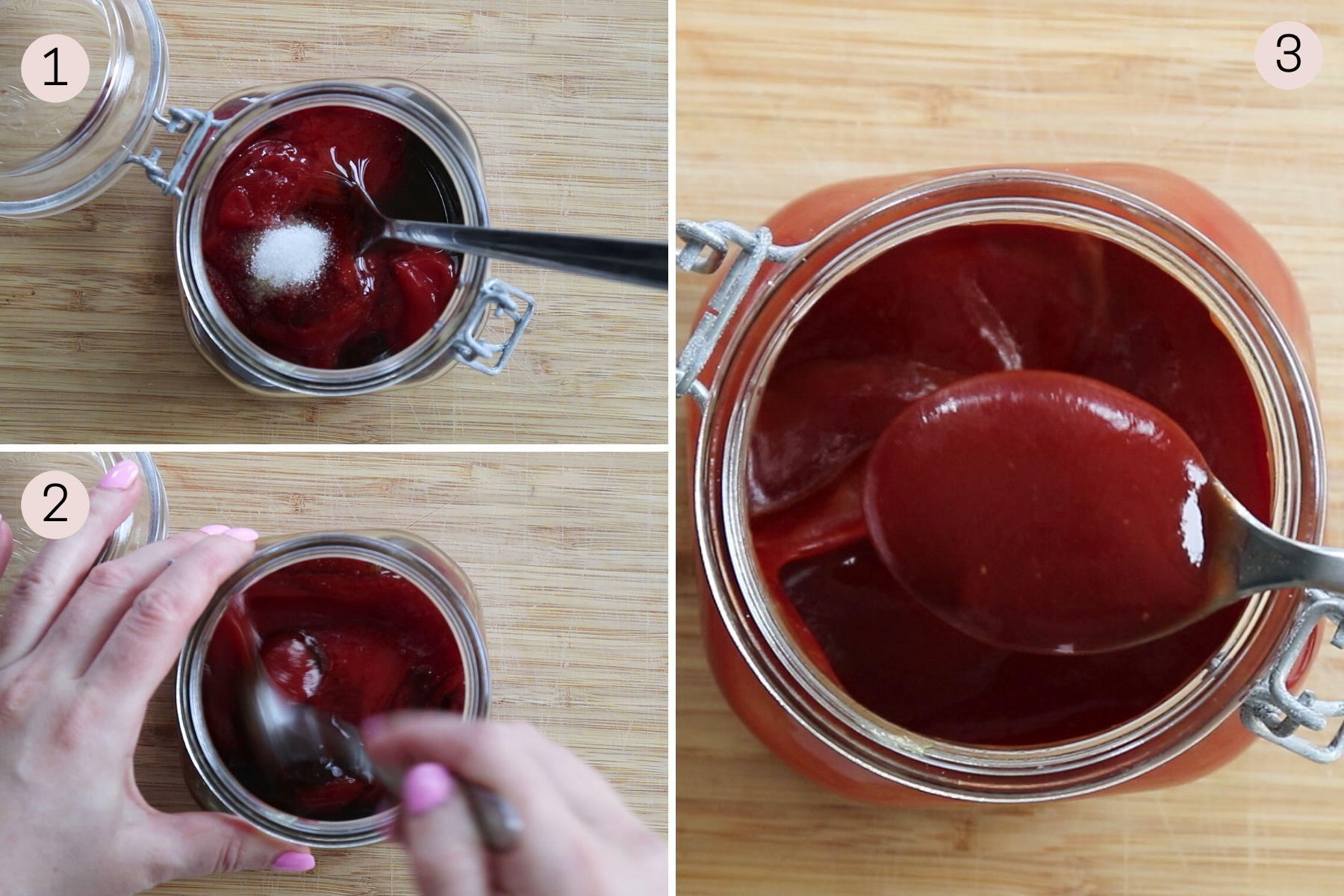 Start by gathering all your ingredients in a jar or bowl.
Mix them together until well combined.
And voilà – your homemade gluten-free BBQ sauce is ready to dazzle your taste buds!
Storage Instructions
If you manage to have any leftovers, don't worry! This gluten-free BBQ sauce can be stored in an airtight container in the refrigerator for up to a month. So go ahead and make a double batch – you'll thank yourself later.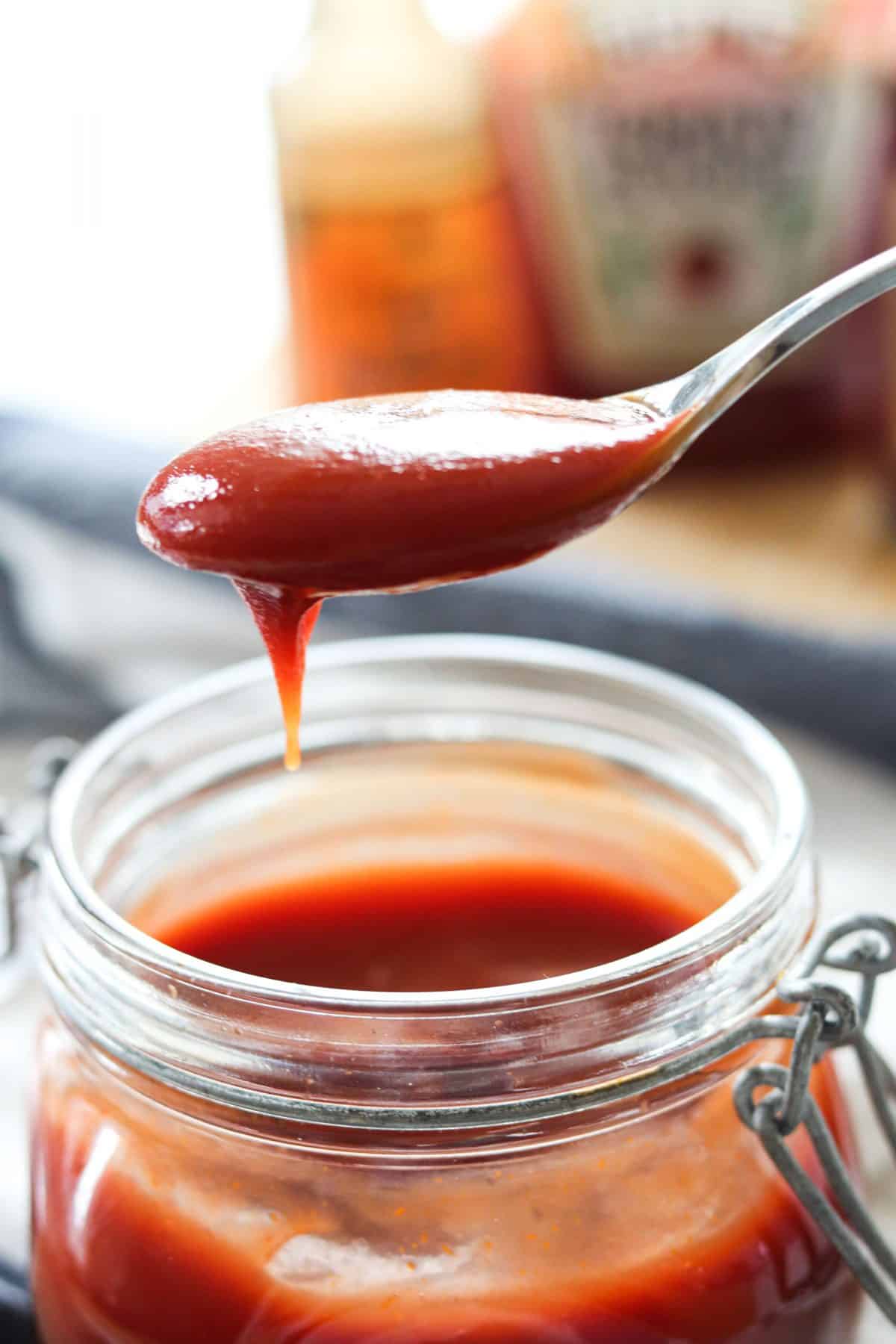 What to Pair with Your BBQ Sauce
Barbecue sauce is a versatile condiment that pairs well with numerous dishes. Here are some irresistible options to try with your homemade gluten-free BBQ sauce:
A succulent steak that's been marinated in the sauce for a burst of flavor.
Oven-baked chicken tenders that are coated with the sauce for a delightful tang.
Air fryer potato wedges served alongside the sauce as a mouthwatering dip.
Finger-licking chicken wings with a generous drizzle of the BBQ sauce.
Turkey burgers infused with the smoky goodness of this homemade sauce.
Slow-cooked pork ribs that have been glazed with the sauce for an irresistible caramelized finish.
Tender and juicy pulled pork sandwiches smothered in this finger-licking sauce.
Gourmet sausage rolls that take on a new level of deliciousness with this BBQ sauce.
A scrumptious homemade BBQ chicken pizza that's bursting with flavors.
In Conclusion
Are you ready to take your barbecues to the next level? This 2-minute gluten-free BBQ sauce is the perfect combination of convenience and incredible flavor. With just a few simple ingredients and minimal effort, you can create a sauce that will leave your taste buds begging for more. So why settle for store-bought when you can enjoy the satisfaction of making your own flavorful sauce in no time? Give it a try, and get ready to elevate your grilling game!