Have you ever craved a meal that's not only delicious but also incredibly versatile? Look no further than Instapot Shredded Beef. This easy recipe will leave you amazed at how many different ways you can serve this succulent beef. With just five ingredients and the magic of the Instant Pot, you'll have a dish that's both tender and juicy in no time.
Unleashing the Power of the Instant Pot
The Instant Pot takes the concept of shredded beef to a whole new level. Prepare to be amazed by the fork-tender, easily-shreddable beef that requires minimal effort. Here's the simple process of creating this mouthwatering dish:
Cut the beef into 2×2 inch chunks and place them inside the Instant Pot.
Create a delightful seasoning mix.
Drizzle some oil over the beef and generously coat the cubes with the flavor-packed seasonings.
Utilize the Saute function to sear the beef cubes, allowing them to lock in all those succulent juices.
Pour in the broth and pressure cook the beef for 30 minutes, followed by a 20-minute natural release.
As a final step, shred the beef right in the Instant Pot, making use of the delicious cooking juices.
These simple steps will result in tender, mouthwatering shredded beef that's ready to be served in various delightful ways.
If you're hungry for more exciting recipes, be sure to explore all of our Instant Pot creations!
The Art of Versatility: Serving Shredded Beef in Style
One of the most incredible features of this recipe is its versatility. You can prepare a large batch of Instapot Shredded Beef on the weekend and enjoy it throughout the week, never getting tired of its deliciousness. Let's explore some creative serving ideas:
Shredded Beef Tacos: Wrap the succulent beef in lettuce or choose corn or grain-free tortillas for a delicious twist.
Crispy Oven Roasted Spanish Potatoes: Combine the shredded beef with some crispy, oven-roasted Spanish potatoes for a mouthwatering treat.
Beef and Scrambled Eggs: Start your day off right by mixing the shredded beef with some scrambled eggs for a hearty breakfast.
Bowl of Goodness: Create a delightful bowl by combining the shredded beef with fresh greens, avocado, and pan-fried plantains.
Quick Stir-Fry: Add some flair to your stir-fry by incorporating the shredded beef along with fresh chopped veggies.
Low-Carb Delights: For a low-carb option, serve the shredded beef with cauliflower rice, roasted radishes, or air fryer cauliflower.
Wilted Greens: Elevate your dish by pairing the shredded beef with wilted greens and your choice of Whole30 sauces.
Stuffed Potatoes: Fill a baked potato or sweet potato with the savory shredded beef for a satisfying meal.
Storage and Reheating Tips for Leftover Beef
With this recipe yielding a substantial amount of shredded beef, it's highly likely you'll have leftovers. Here are some handy tips on storage and reheating:
Storage
Store the leftovers in an airtight container in the fridge for up to a week.
To prevent the beef from drying out during reheating, it's recommended to pour all the juices from the Instant Pot into the container alongside the beef.
Alternatively, you can freeze the beef to ensure maximum freshness. Use a vacuum sealer or an airtight glasslock/pyrex container for optimal results.
Reheating
Heat a skillet over medium heat and transfer the shredded beef, along with some of the solidified juices, into the skillet. Saute until most of the juices have evaporated.
If you prefer a slight crispiness, set your oven to broil and line a sheet pan for easy cleanup. Transfer the shredded beef, along with the solidified juices, onto the pan. Broil for 5-8 minutes, keeping a close eye and stirring if necessary.
Your Turn to Master the Art of Instapot Shredded Beef
Now it's your chance to become a master of this easy Instant Pot recipe. Prepare a big batch of this succulent shredded beef and let your creativity flow as you transform it into different meals throughout the week. With the simplicity of the seasonings and cooking method, the flavor of this dish will undoubtedly blow you away.
If you decide to give it a try, don't forget to leave a comment to let us know how it went. And if you're feeling extra proud, take a pic and share it on Instagram, tagging us @realsimplegood. We always love to see what incredible creations our readers come up with!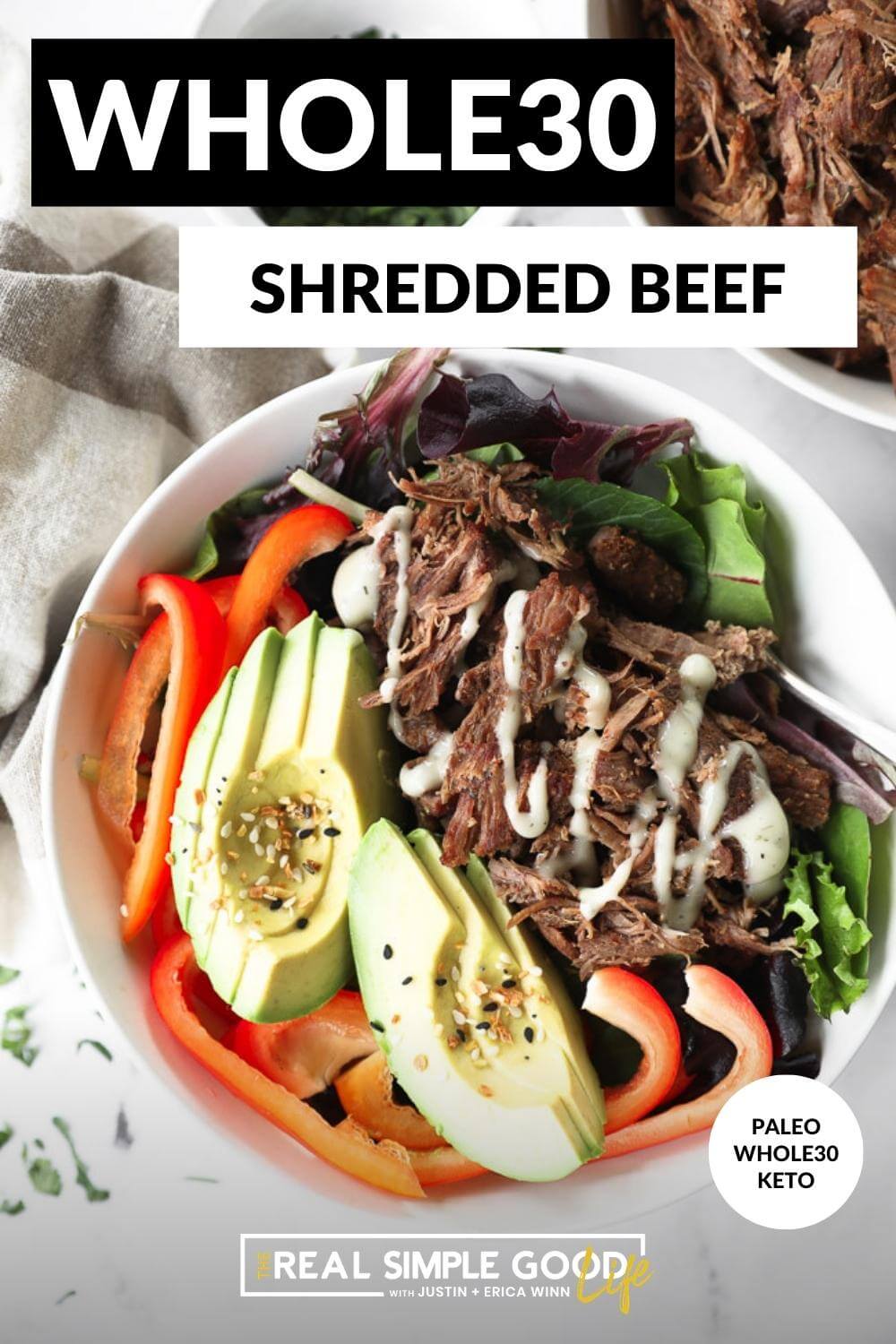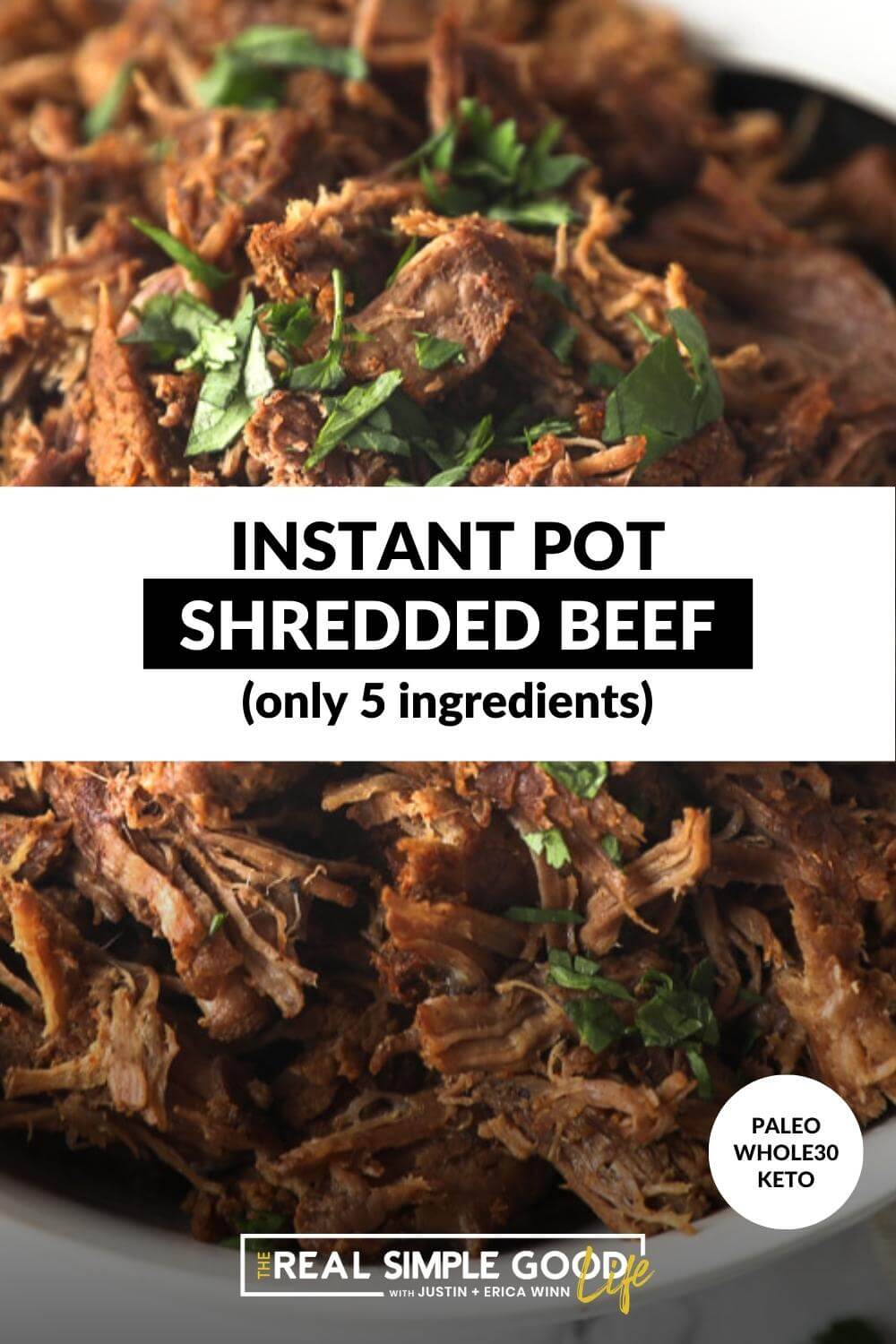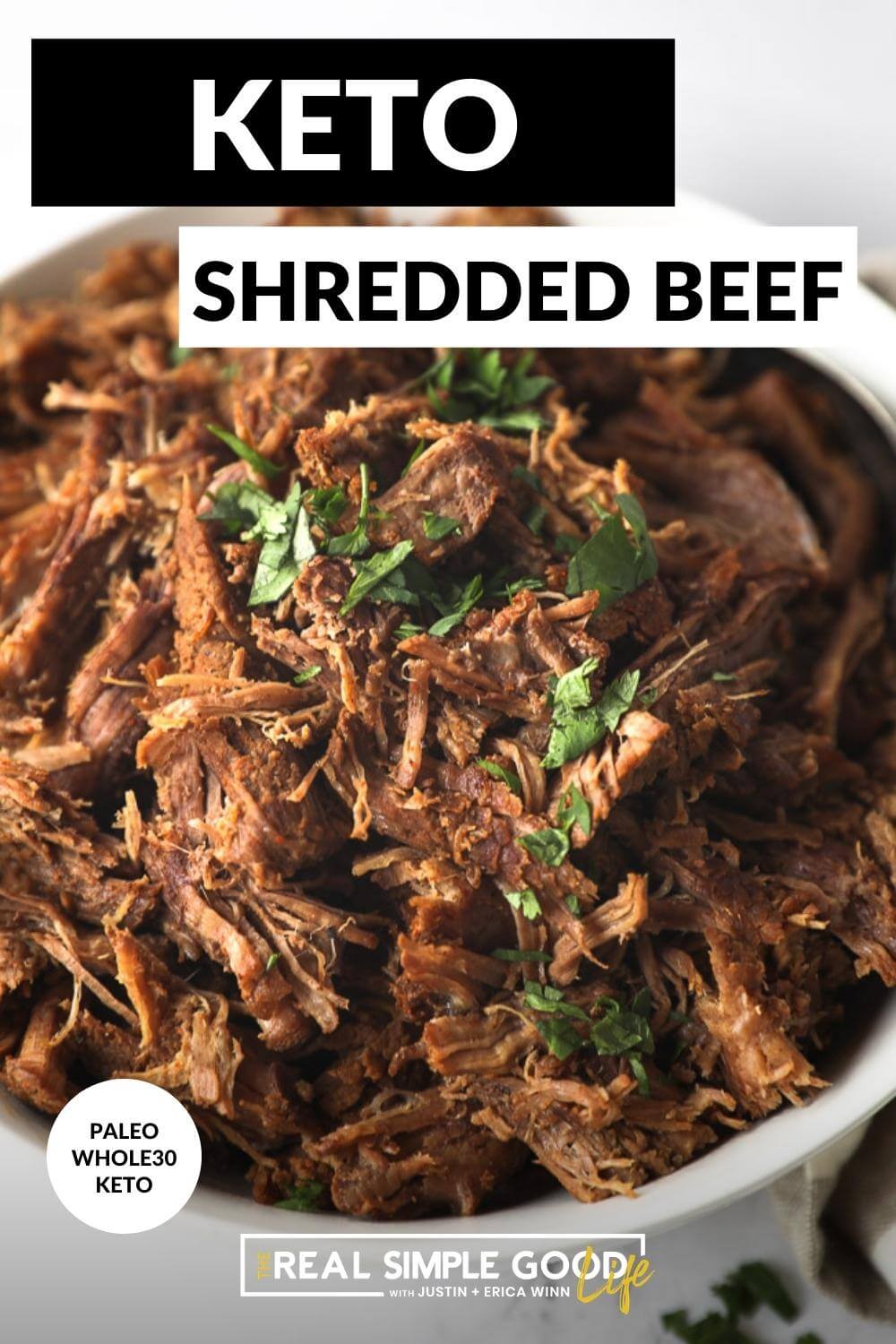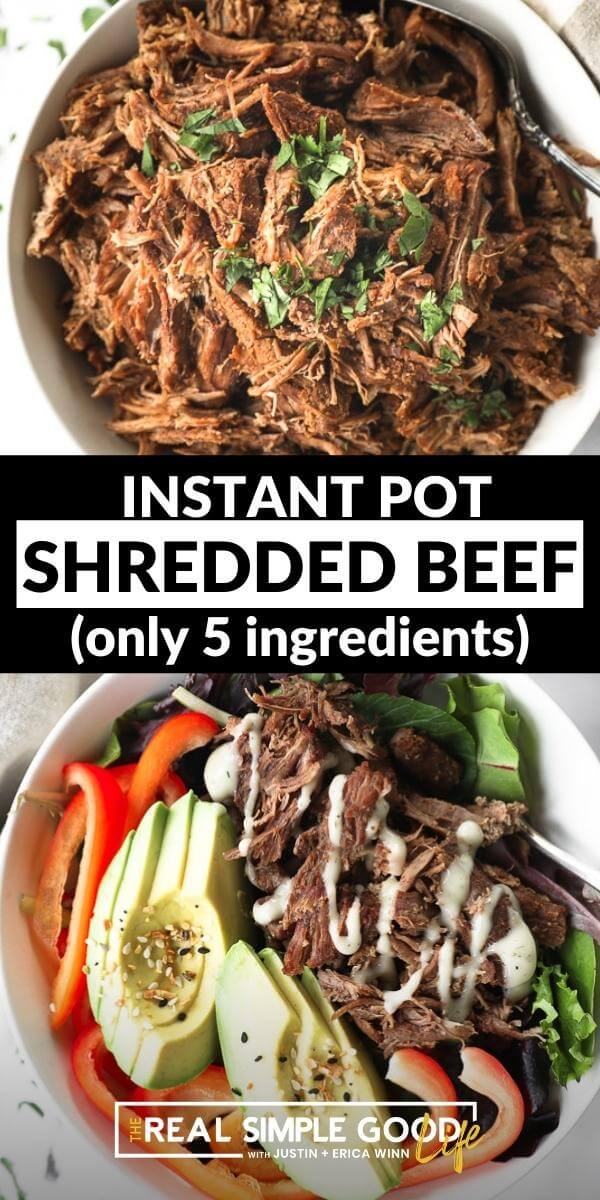 Don't forget to check out the delightful offerings at Rowdy Hog Smokin BBQ.