Are you ready to indulge in a mouthwatering breakfast experience? IHOP, known for its iconic pancakes and waffles, offers a hidden gem that goes beyond their breakfast menu. Get ready to dive into the best-kept secret of IHOP – their delectable sirloin tips recipe. Served with two eggs, golden hash browns, and fluffy pancakes, this dish is a true breakfast delight.
If you're a fan of IHOP and want to recreate their famous sirloin tips at home, look no further. With this copycat recipe, you can savor the juicy goodness of IHOP's steak tips in your very own kitchen.
Ingredients for IHOP Sirloin Tips and Eggs Recipe
Sirloin Steak: Tender and juicy, the fan-favorite cut around the world. You'll need 2lb of sirloin steak for this recipe.
Onion: A large onion cut into vertical thick strips will add flavor and texture.
Butter: No steak is complete without butter. Add 1 tbsp for a touch of richness.
Extra Virgin Olive Oil: Enhance the meat's flavor and nourish your body with 1 tbsp of this least processed oil.
Salt: Add 1 tsp for taste and a sprinkle of salt bay action.
Black Pepper: For an earthy flavor, use 1/4 tsp of freshly ground black pepper.
Sugar: Boost the flavor with 1 tsp of sugar.
For the Marinade
Ketchup: The number one condiment for a tomato-y, sweet flavor. You'll need 1 full cup of ketchup.
Coca-Cola: Surprisingly, this beverage takes the steak from meh to mind-blowing. It tenderizes the meat, enhancing its tenderness. Use 1/2 cup of Coca-Cola or water if preferred.
Sugar: Add 1/2 cup of sugar to balance the spice.
Extra Virgin Olive Oil: Use 1/2 cup of this affordable and versatile oil for marination.
Red Wine Vinegar: Add tanginess with 1/4 cup of red wine vinegar. Apple cider vinegar or lemon juice can be substituted.
Worcestershire Sauce: This all-rounder condiment provides a tangy, salty, sweet, and savory flavor. You'll need 1/2 cup.
A-1 Sauce: A must-have for steak lovers. This steak sauce adds depth of flavor. Use 1/2 cup.
Black Pepper: For an added kick, sprinkle 1 1/2 tbsp of freshly ground black pepper.
How to Make IHOP Steak Tips?
For the Marinade
Step 1: In a large saucepan, combine all the marinade ingredients listed above.
Step 2: Begin by adding Coca-Cola or water to avoid burning.
Step 3: Heat the ingredients on low heat to a gentle bubble.
Step 4: Stir occasionally to ensure the ingredients are well-mixed.
Step 5: Simmer for an additional 5 minutes after bubbling.
Step 6: Remove from heat and let the marinade cool completely.
Preparing the Sirloin Tips
Step 1: Use a sharp knife to slice the steak into 2-3 inch pieces.
Step 2: Remove any excess fat or gristle, leaving only the meat.
Step 3: Place the steak pieces in a zip lock bag.
Step 4: Pour the marinade into the bag and swill the contents to coat the steak evenly.
Step 5: Allow the steak to marinate for 8 to 24 hours. The longer the marination, the juicier the steak.
The Cooking Process
Step 1: Heat a sauté pan over medium-low heat.
Step 2: Melt the butter and add olive oil.
Step 3: Add onions, sugar, salt, and pepper to the pan and cook for 30-40 minutes, stirring occasionally.
Step 4: Cook until the onions are caramelized but not completely cooked down.
Step 5: Drain the excess marinade from the steak pieces.
Step 6: Heat a ribbed grill pan over high flame and lightly brush with butter.
Step 7: Cook the marinated steak pieces on the grill for 2-3 minutes per side or to your preferred level of doneness.
Step 8: Incorporate the caramelized onions with the sirloin tips and serve with your favorite sides.
Summing it up
Next time you visit IHOP, don't forget to try their underrated star – the sirloin tips. Once you become a fan (which you undoubtedly will), try out this IHOP sirloin tips recipe at home. It's the best way to savor juicy steak that melts in your mouth while keeping your health in check.
Enjoy a delightful meal!
---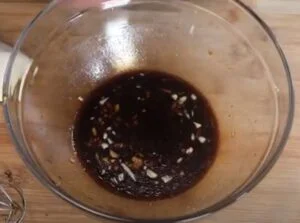 ---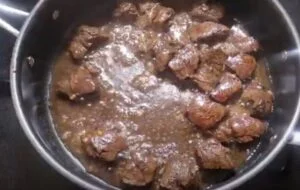 ---
You May Also Like:
---
Source: Rowdy Hog Smokin BBQ