Are you looking for a quick and easy weeknight dinner that doesn't skimp on flavor? Look no further than these Pan-Seared Ranch Pork Chops! With just three simple ingredients, you can have a delicious meal on the table in just 15 minutes. Let's dive in and discover the secret behind these flavorful chops.
Ranch Seasoning: The Magic Touch
One of the keys to the incredible taste of these pork chops lies in the ranch seasoning. Thanks to Hidden Valley Ranch's expertly crafted blend of tangy, savory, and herb flavors, you don't have to spend time creating your own seasoning. Their ranch dip packets are perfect for adding that intense ranch flavor to any recipe.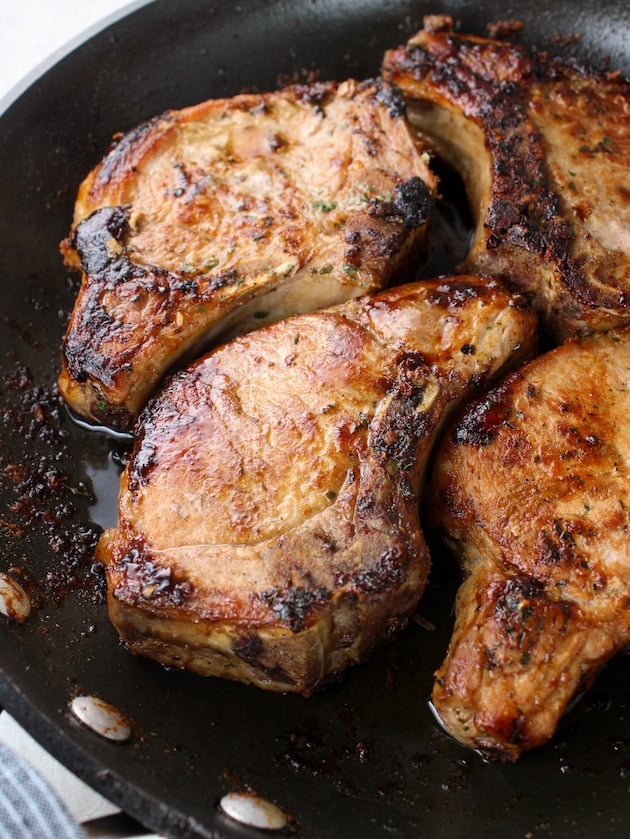 Personally, I find that using the Hidden Valley Ranch dip packets instead of the dressing packets adds an extra level of flavor. Plus, they're gluten-free, making them a versatile option for various recipes. Whether it's a Low-Carb Ranch Chicken Broccoli Casserole or a delicious Bacon Ranch Cheese Log Appetizer, the ranch seasoning never fails to impress.
The Best Ranch Pork Chops: Juicy and Irresistible
Now, let's talk about why these pork chops are truly the best. First, they couldn't be easier to make. Simply season the bone-in, thick pork chops with the ranch dip seasoning packet. This seasoning not only adds incredible flavor but also makes the chops extra juicy.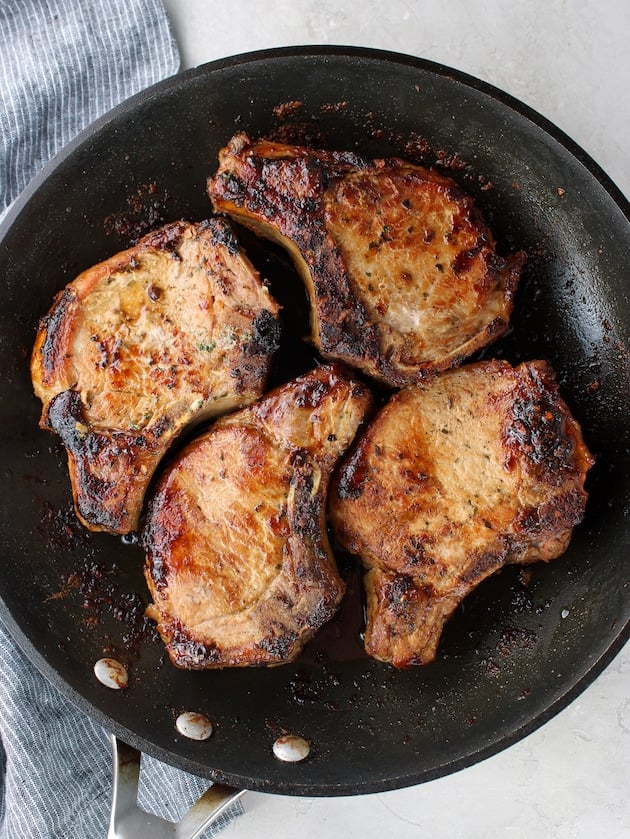 But that's not all. These pork chops also tick multiple boxes for dietary preferences. They are low-carb, keto-friendly, gluten-free, and even dairy-free. It's a winning combination that allows you to enjoy a tasty and satisfying meal without any compromises.
Ingredients for Pan-Seared Ranch Pork Chops
To make these mouthwatering pork chops, you'll need just a few simple ingredients:
4 bone-in, 1 1/2-2 inch thick pork chops
1 Hidden Valley Ranch Dip Seasoning Packet
Olive oil
That's it! With these easy-to-find ingredients, you can create a quick, flavorful, and family-friendly meal that will surely impress.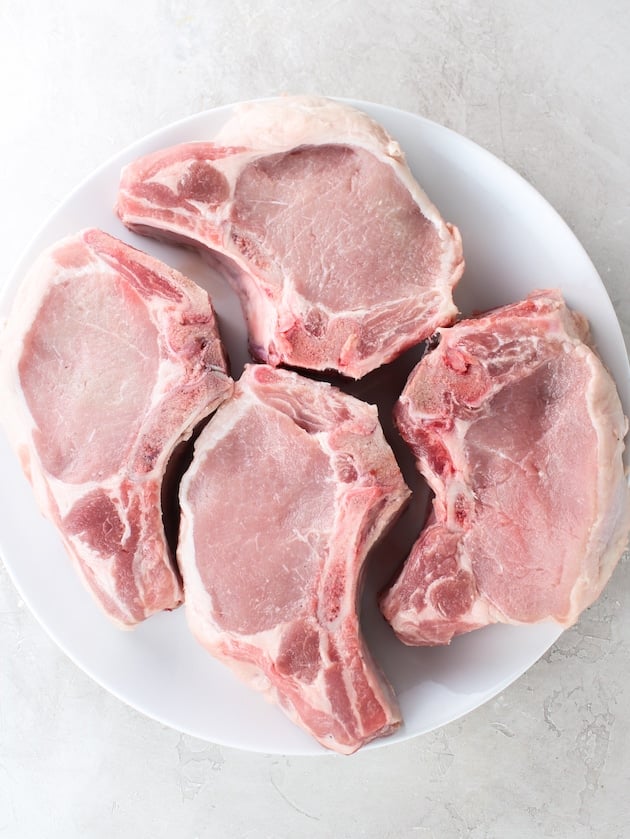 How to Cook Pork Chops to Perfection
Now that we have our ingredients ready, it's time to cook these pork chops. Follow these simple steps:
Start by removing the pork chops from their packaging and pat them dry with a paper towel.
Sprinkle the ranch dip seasoning packet evenly on both sides of the pork chops.
Heat a large skillet over medium-high heat and add 2 tablespoons of olive oil. Add the pork chops and turn the burner down to medium heat. Cook for about 5 minutes, checking to ensure they don't burn.
Flip the pork chops over and cook for another 5-7 minutes until they reach an internal temperature of 135-140 degrees Fahrenheit.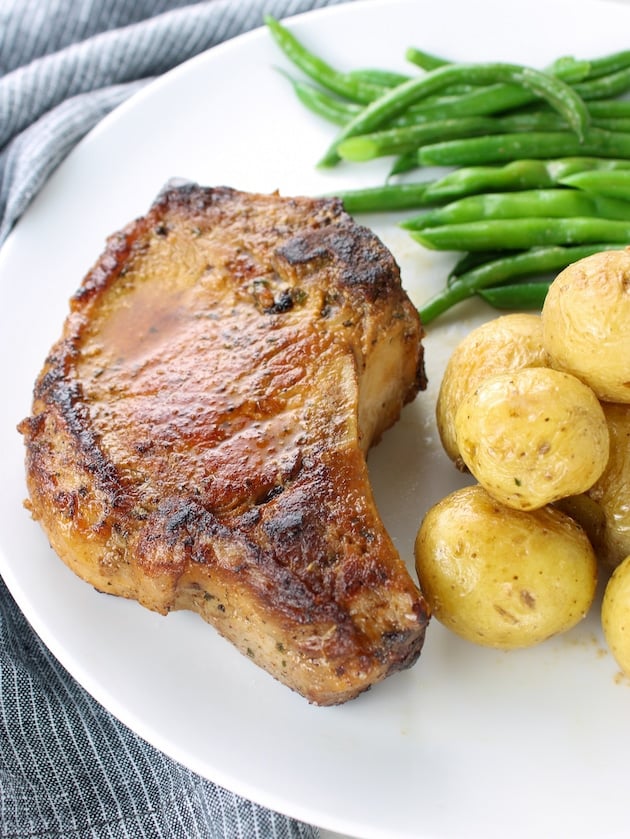 Remember that pork is fully cooked at 145 degrees Fahrenheit. By removing the chops from the heat a bit early and allowing them to rest for 5 minutes, they will reach the proper temperature without becoming overcooked.
With these easy steps, you can have a delicious, restaurant-quality meal on your plate in just a matter of minutes.
A Versatile Flavor Powerhouse
These Pan-Seared Ranch Pork Chops are just the beginning. Ranch seasoning opens up a world of culinary possibilities. From stir it into casseroles, soup, macaroni and cheese, or pasta salad to sprinkling it on popcorn or trail mix, the options are endless. Don't limit yourself to just pork chops – let your creativity soar.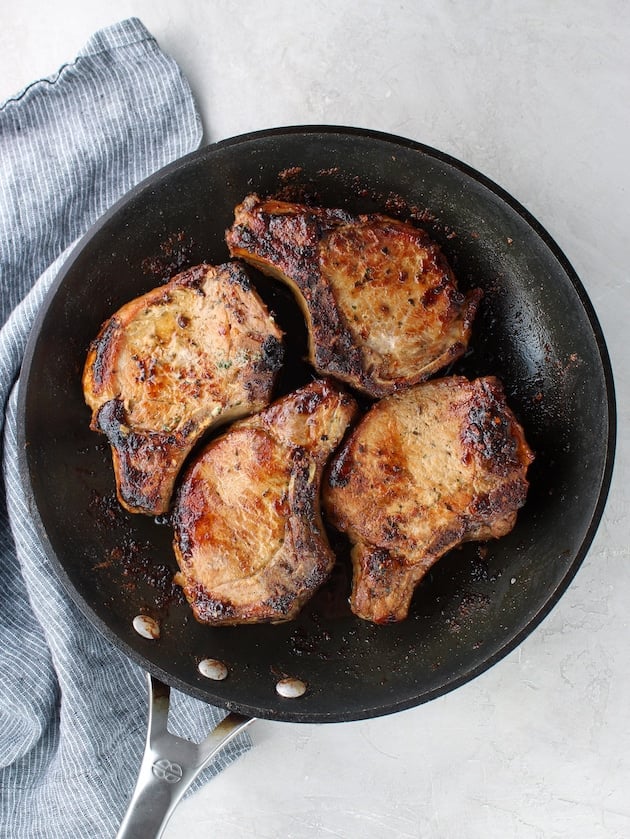 Other Delicious Pork Chops to Try
If you're a fan of pork chops and looking to expand your recipe repertoire, here are a few more delicious options to consider:
One Pan Parmesan Pork Chops with Asparagus
Baked Pork Chops with Honey Mustard Sauce
Maple Sriracha Grilled Bone-In Pork Chops
The Perfect Grilled Pork Chops
Try these mouthwatering pork chop recipes and elevate your weeknight dinners to a whole new level of deliciousness.
So, what are you waiting for? Grab your ranch seasoning, heat up that skillet, and treat yourself to a tantalizing plate of Pan-Seared Ranch Pork Chops. Enjoy!