Who can resist the mouthwatering combination of ground beef, bacon, and cheese? In this article, we'll dive into a fantastic recipe that will make your taste buds sing: Bacon Cheeseburger Casserole. This dish is not only a real crowd pleaser but also incredibly simple to make. Whether you're hosting a party or craving a comforting meal, this casserole will be a hit.
Why You'll Love This Recipe
This Bacon Cheeseburger Casserole is the ultimate comfort food that can be prepared in no time. With just a few basic ingredients that you probably already have in your pantry and fridge, you can whip up this delightful dish in less than thirty minutes. Plus, it keeps well in the refrigerator, allowing you to enjoy leftovers for days. So, let's get started!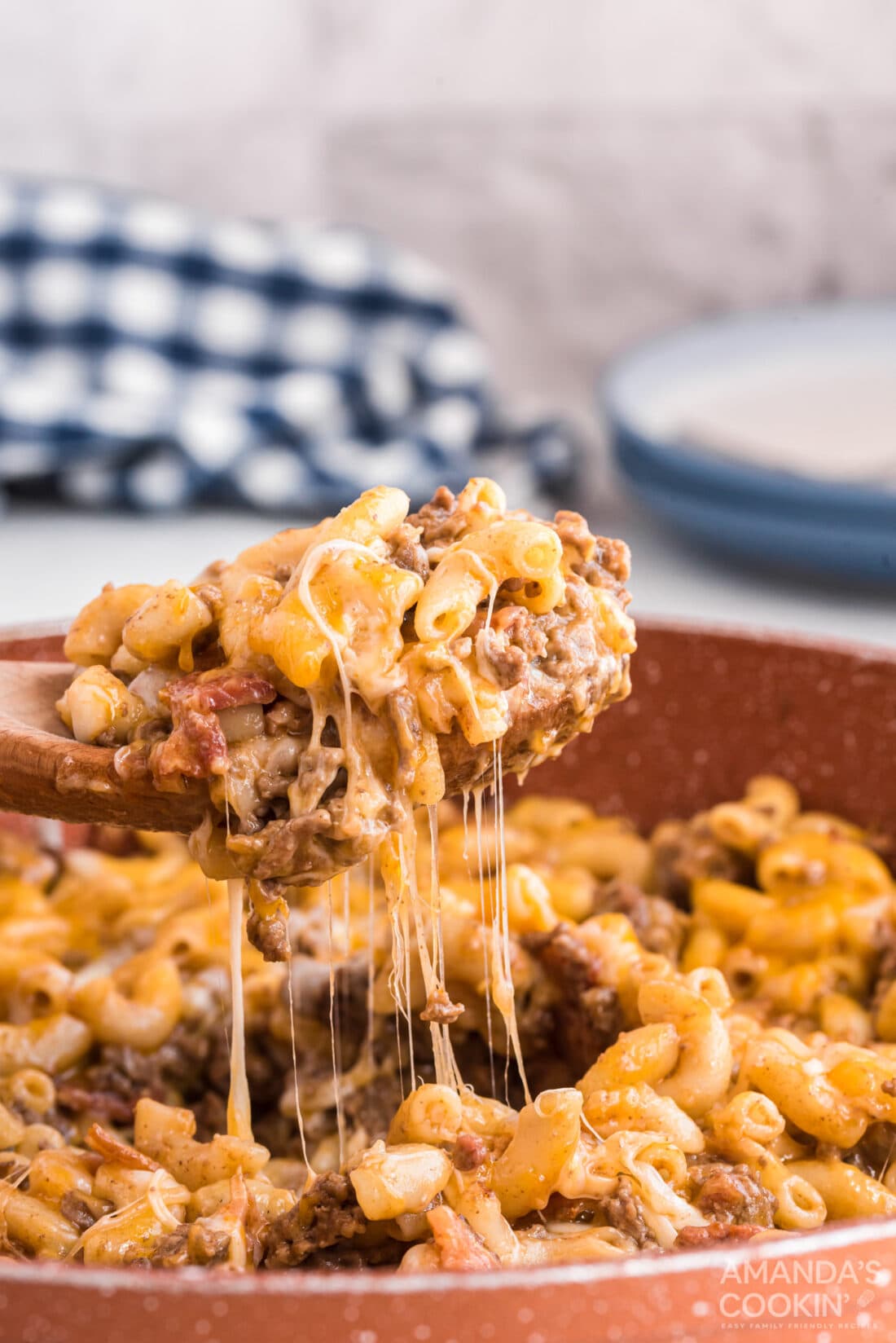 Ingredients You'll Need
Before we dive into the recipe, let's gather the key ingredients:
Beef: Lean ground beef is the star of this dish, delivering savory flavors. However, if you prefer other alternatives, such as ground chicken, turkey, or pork, feel free to make substitutions.
Cheese: For the best results, it's recommended to grate your own mozzarella and cheddar. Freshly shredded cheese provides a smoother, creamier consistency compared to store-bought options, which can sometimes be grainy when melted.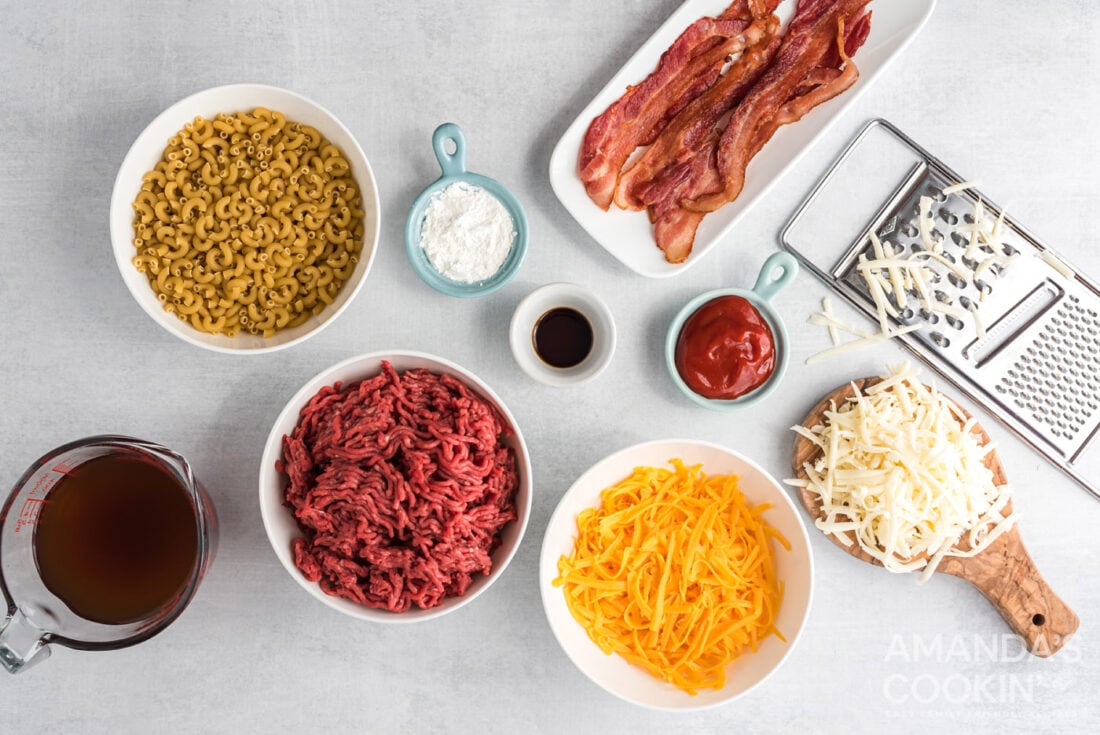 How to Prepare Bacon Cheeseburger Casserole
Now that we have our ingredients ready, let's dive into the step-by-step process of making this mouthwatering casserole.
Start by cooking the bacon until it's crispy. You can either cook it on a sheet pan in the oven or using your preferred method. Once cooked, drain the bacon on paper towels and chop or break it into small pieces.


Cook the macaroni according to the instructions on the package, then drain it.

In a large skillet, brown the ground beef until fully cooked. If there's excess fat or liquid, you can drain some of it. However, leaving some of the juice can enhance the flavor.

In a small bowl or measuring jug, combine the beef broth, Worcestershire sauce, and ketchup. In a separate bowl, mix the cornstarch with a tablespoon or two of the broth mixture until well combined. This prevents clumping. Add the cornstarch mixture to the rest of the broth mixture.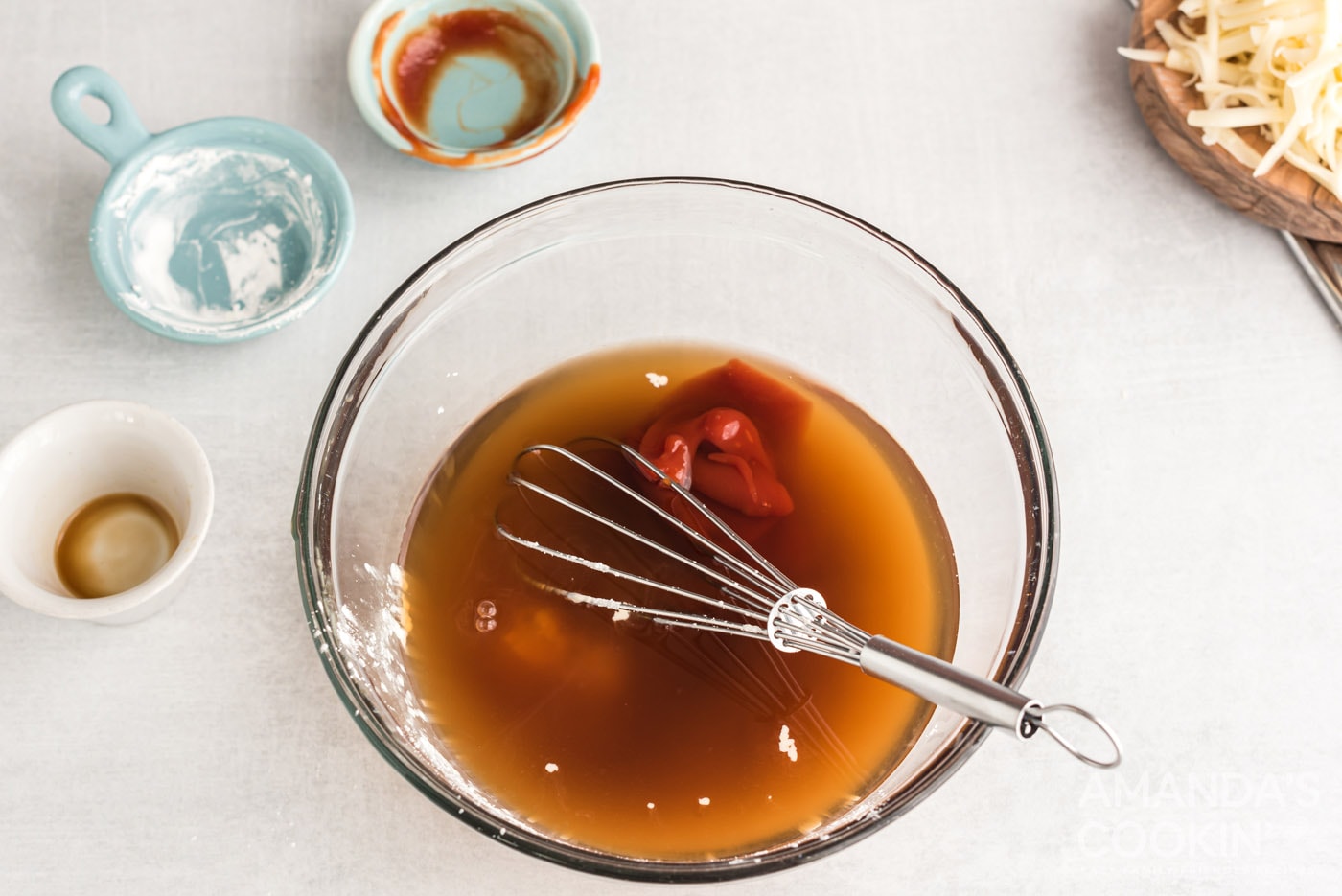 Add the cooked pasta to the skillet, along with the beef broth mixture. Stir well to combine beef, pasta, bacon, and sauce.

Cook on medium heat until the sauce bubbles and thickens. If the sauce becomes too thick for your preference, you can thin it out with a little more beef broth.

Sprinkle the shredded cheeses over the top of the skillet mixture. Cover and cook on very low heat until the cheese has melted, approximately 2-3 minutes.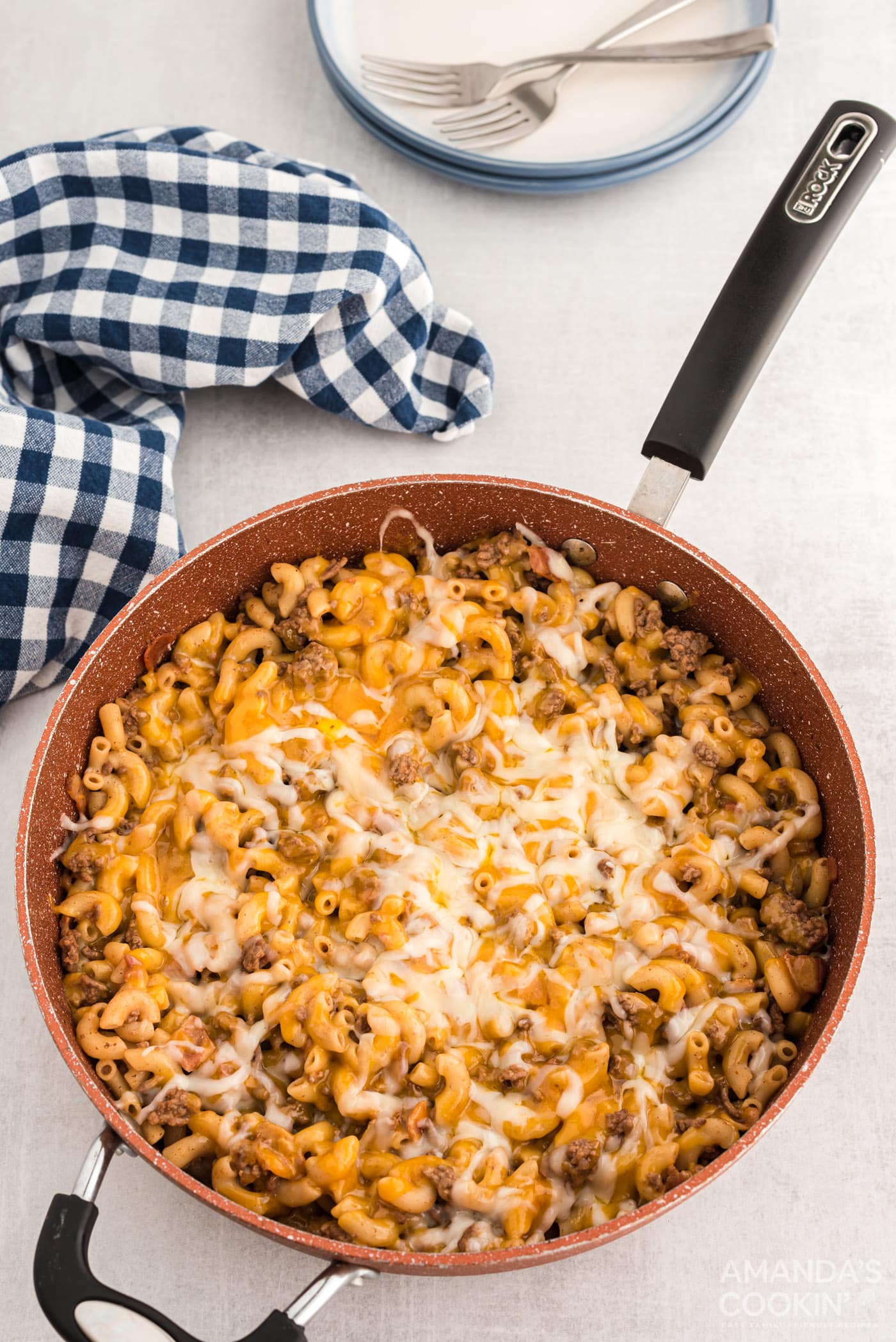 Serving Suggestions
Now that your Bacon Cheeseburger Casserole is ready, it's time to indulge in its delightful flavors. This dish is perfect on its own, but here are a few serving suggestions to enhance your dining experience:
Pair it with our delicious crockpot mashed potatoes and roasted asparagus for a complete meal.
Explore More Dinner Recipes
If you're a fan of flavorful and satisfying meals, don't stop at this Bacon Cheeseburger Casserole. Check out these exciting dinner recipes to keep your taste buds happy:
Crockpot Roast Beef
Oven Chili Dogs
Southwest Ground Beef Casserole
One Pan Beef Stroganoff
Crockpot Beef Burgundy
BBQ Chicken Tater Tot Skillet
One Pot Chili Pasta
Check out all our Macaroni and Cheese recipes here
Try our favorite meatloaf recipe in the world
Crockpot John Wayne Casserole
Chicken Stuffing Casserole
7 Layer Casserole
Dorito Casserole
Ground Beef Stroganoff
Conclusion
With its irresistible combination of ground beef, bacon, and cheese, Bacon Cheeseburger Casserole is the perfect dish to satisfy your cravings. Its simplicity, crowd-pleasing flavors, and budget-friendly nature make it an ideal choice for any occasion. So, gather your ingredients, follow the steps, and enjoy this delightful casserole. For more delicious recipes and kitchen experiences, make sure to visit Rowdy Hog Smokin BBQ.