Slow-cooked and gluten-free, this succulent BBQ pulled pork is a year-round delight that will leave your taste buds craving for more. With just four ingredients, this easy-to-make dish will become a regular feature on your weeknight dinner menu. Let's dive into the world of flavorful, gluten-free pulled pork!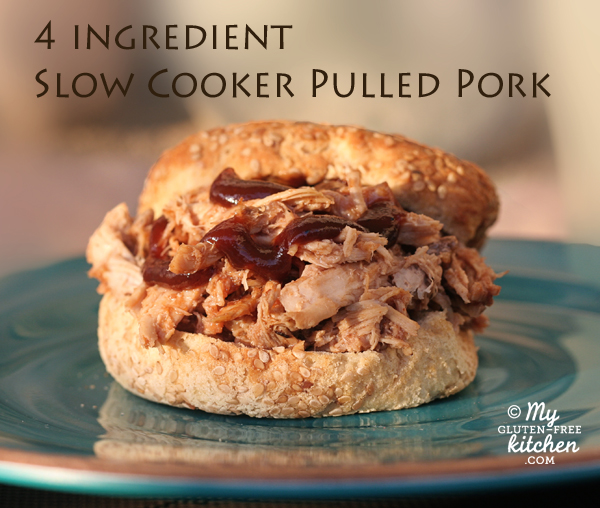 A Stress-Free Dinner Time
Isn't it wonderful when dinner has been simmering all day in the slow cooker? It takes away the stress of cooking in the evening, leaving you with more time to relax and unwind. During the fall and winter months, comfort foods like slow cooker pot roast, chili, and beef stew always hit the spot.
In this recipe, boneless pork roasts are tenderly slow-cooked in a simple broth until they can be effortlessly shredded with just two forks. Then, about an hour before serving, you add your favorite gluten-free barbecue sauce to the mix, allowing the smoky sweet flavor to permeate the meat.
Gluten-Free Pulled Pork Sandwiches
We love to savor this gluten-free pulled pork by sandwiching it between two gluten-free hamburger buns. For years, regular hamburger buns did the trick, but now we can enjoy this delectable pork with a selection of gluten-free hamburger buns readily available in the market.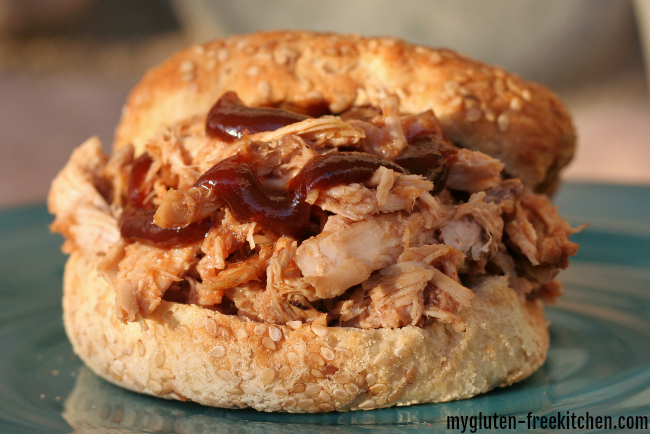 The buns featured above are the store-bought gluten-free hamburger buns made by Canyon Bakehouse, widely available at retailers nationwide. However, if you're lucky enough to have a local gluten-free bakery nearby, you might find some delightful options there as well.
Trader Joe's gluten-free hamburger buns are another favorite, and we often stock up on them, storing them in the freezer until needed. In fact, sometimes, we even pack them when traveling from a location with a great gluten-free bakery just to satisfy our cravings!
Homemade Options and Freezing Leftovers
If you're feeling adventurous, you can always try making your own gluten-free onion hamburger buns. Alternatively, if you're looking for a low-carb option, check out the keto cloud bread recipe.
This gluten-free shredded pork recipe is easily doubled if you have a large slow cooker. The leftovers freeze beautifully, making it a convenient option for future meals. You can freeze half of the cooked meat right away, allowing you to enjoy another sumptuous dinner with minimal effort.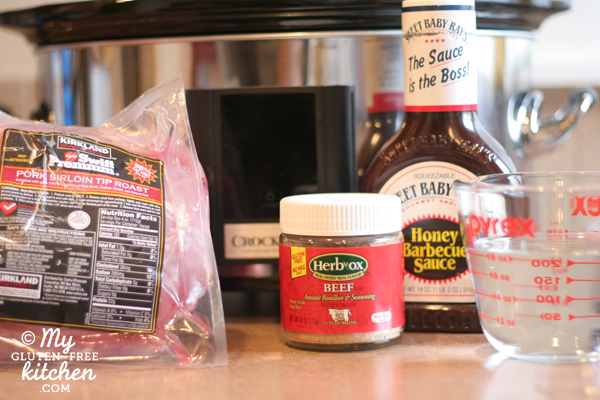 Notes on Ingredients
When it comes to making this gluten-free Crockpot BBQ pulled pork, there are a couple of things to note. Firstly, make sure to carefully examine the ingredients of any bouillon you use to ensure there is no hidden gluten. Herb-Ox brand bouillon is an excellent choice as it is clearly labeled gluten-free.
Secondly, there are numerous gluten-free BBQ sauce brands available today. Sweet Baby Ray's Honey Barbecue Sauce has been a long-standing favorite due to its sweet flavor and affordability. However, Stubb's Sticky Sweet BBQ sauce has recently captured our hearts with its irresistible taste. Plus, it is certified gluten-free!
Feel free to experiment with different gluten-free BBQ sauce flavors to suit your palate. Just be sure to verify their gluten status by visiting the manufacturer's website.
Perfect Pairings
Do you have two slow cookers? If so, consider making a delightful side dish like baked beans or Crock Pot potatoes to complement this tantalizing pulled pork. The combination of flavors is simply heavenly, making your meal a feast worth savoring.
For a refreshing touch, serve this mouthwatering dish with a side of apple grape salad and some crispy sweet potato chips.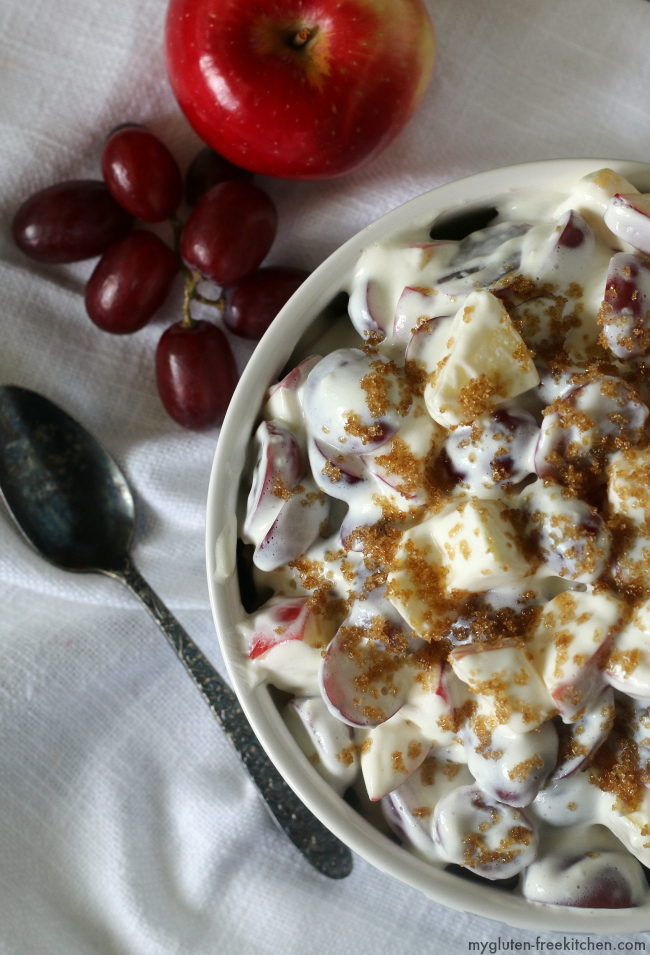 More Porky Delights Await
If you're in the mood for more pork recipes, why not try skillet pork chops with apples? They offer a burst of flavor that will leave you craving for seconds. And on those busy days, you can rely on the convenience of easy crockpot pork tacos for a satisfying meal.
If you try out these recipes and love them as much as we do, kindly give them a 5-star rating in the recipe card. Feel free to share any successful substitutions or tips in the comments section as well.
Gluten-Free Crock Pot Pulled Pork Recipe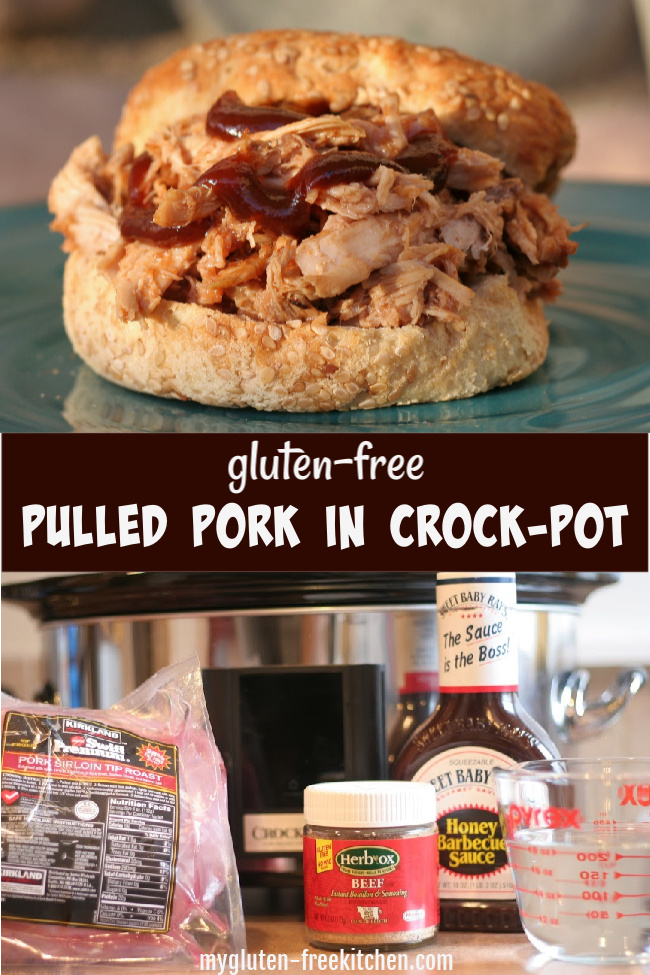 For more gluten-free dinner recipes and ideas, check out our Pinterest board dedicated to gluten-free dinners. We hope you and your family enjoy this gluten-free pulled pork just as much as we do!
Click here to explore the world of Rowdy Hog Smokin BBQ!