Introduction
Discover the secret to transforming rock-hard frozen pork chops into perfectly tender and juicy delicacies in just minutes. Forgot to defrost? No problem! With this Instant Pot method, you can still enjoy a healthy and flavorful dinner. In this article, we'll guide you through the easy process of cooking frozen pork chops to perfection.
Instant Pot Frozen Pork Chops: A Time-Saving Solution
If you've ever wondered whether you can cook frozen pork in an Instant Pot, the answer is a resounding "Yes!" Forget about the hassle of defrosting and experience the convenience of cooking frozen pork chops directly in your Instant Pot. The results will surprise you. Whether it's a pork loin or chops, the Instant Pot never fails to deliver tender and juicy meat in no time.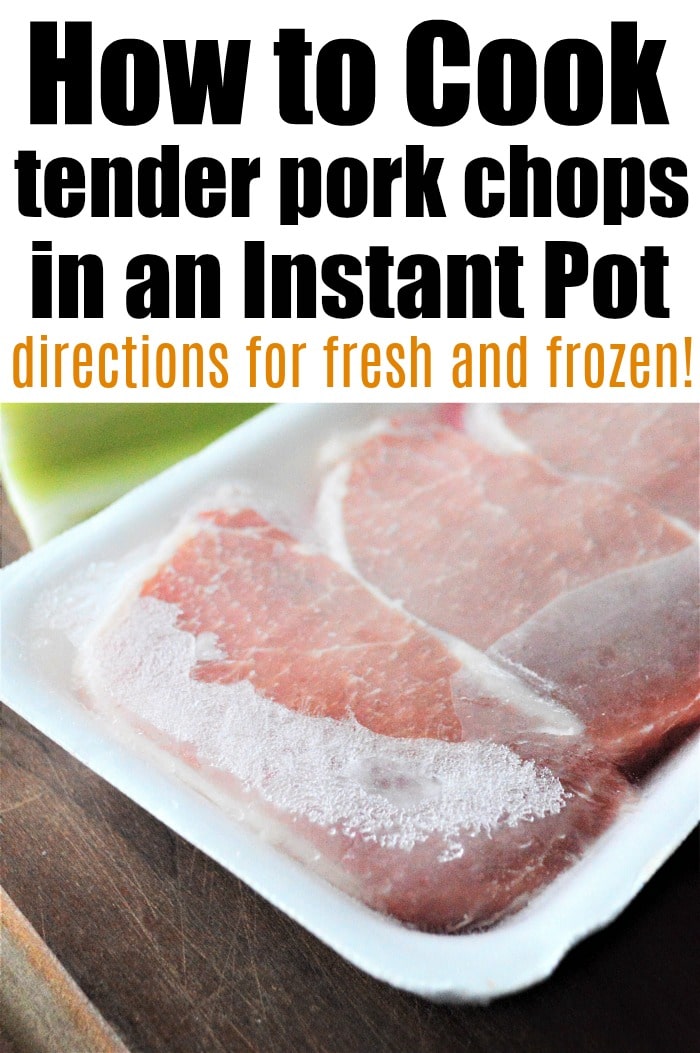 Tips for Instant Pot Success
1. A Convenient Shortcut
Cooking frozen pork chops in the Instant Pot is not a culinary maneuver we recommend intentionally. However, life happens, and when you're in a pinch, it's good to have this knowledge at your disposal. So, if you find yourself with rock-hard pork chops and a hankering for a delicious meal, fear not. With these instructions, you can still enjoy a satisfying dinner.
2. Including Vegetables
To enhance your meal, consider adding vegetables to the mix. When cooking pork chops in the Instant Pot, provide a bed of carrots, celery, or any veggie of your choice at the bottom. This way, you'll have a complete, well-rounded dish ready to savor.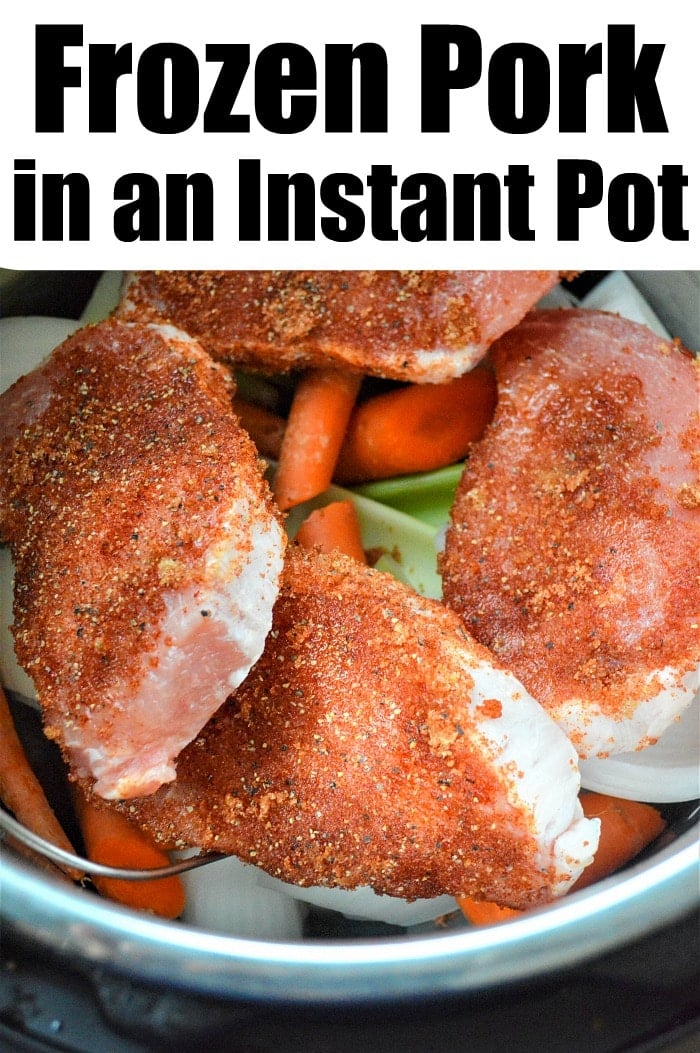 3. The Perfect Time
Regardless of whether your pork chops have bones or not, the cooking time remains the same. While you won't be able to brown them before cooking, the Instant Pot ensures they turn out tender and flavorsome. However, if you prefer a bit of crispiness on the outside, a quick sear of 2 minutes per side at the end will do the trick. Yet, for maximum tenderness, it's best to skip this step.
For medium-sized and moderately thick pork chops, a cooking time of 12 minutes is ideal. However, should you have smaller pieces, consider reducing the time to 10 minutes.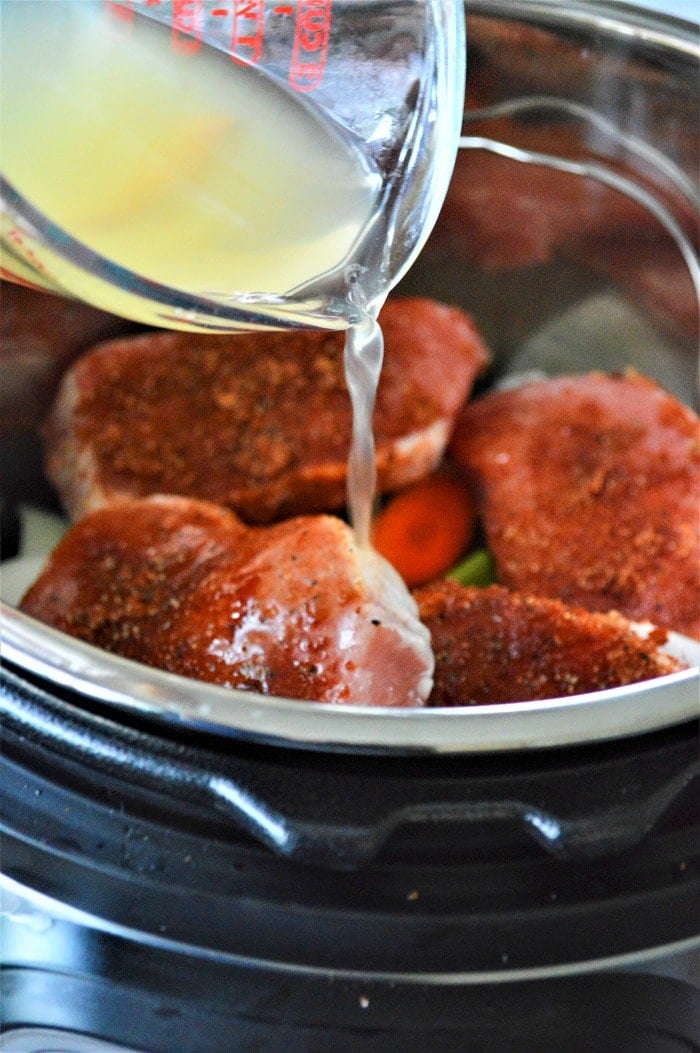 4. Patience is Key
To achieve the desired tenderness, allow the steam to release naturally and slowly. Avoid the temptation of a quick release, as it may lead to incomplete cooking. Patience pays off when it comes to ensuring your pork chops are perfectly soft and succulent.
5. Seasoning Tips
For an added touch of flavor, rub a bit of olive oil on the outsides of your frozen pork chops. This helps the seasoning to stick, enhancing the overall taste.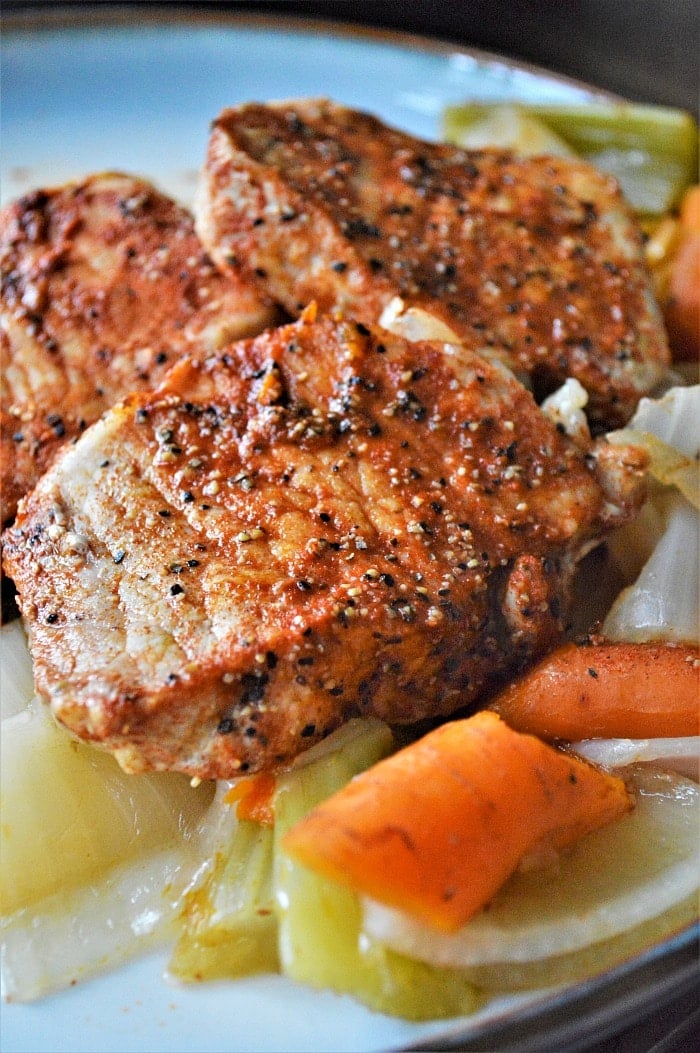 Expand Your Instant Pot Repertoire
Looking for more exciting Instant Pot recipes? We've got you covered with over a hundred delectable options. It's not just about pork; our recipes span a range of meats, including chicken, seafood, and beef. Allow your taste buds to revel in the variety:
Instant Pot casseroles: The perfect solution for using up any leftovers with minimal effort.
Instant Pot roast: Whether thawed or frozen, you'll find instructions for cooking a delightful roast in your Instant Pot.
Instant Pot shrimp: Ready to enjoy on its own or mixed with fettuccini for a delectable pasta dish.
Conclusion
Now you have the knowledge and skills to turn frozen pork chops into a mouthwatering masterpiece. With the convenience of the Instant Pot, forgotten-to-defrost dinners will be a thing of the past. So, get creative, experiment with flavors, and let the Instant Pot work its magic. Remember to bookmark this recipe for an effortless cooking experience.
For more tantalizing recipes and inspiration, visit Rowdy Hog Smokin BBQ.