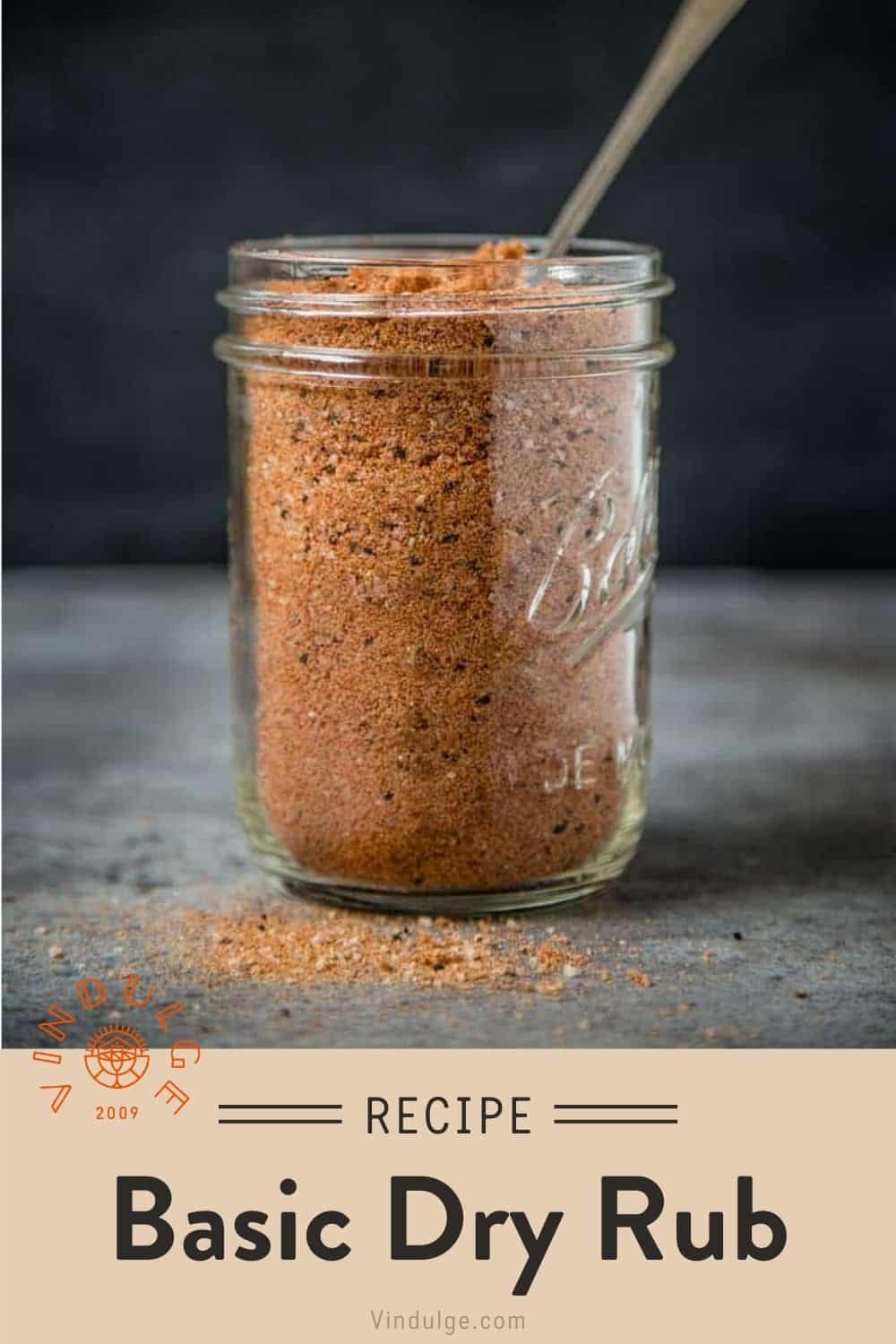 Imagine the tantalizing aroma of perfectly seasoned, tender pork shoulder, sizzling on the grill or smoker. Creating your own homemade spice blend may seem like a mystery, but fear not! We have the ultimate formula for crafting a fantastic all-purpose seasoning blend that will take your pork shoulder to the next level.
Unveiling the All-Purpose Seasoning Magic
All-purpose seasoning is the secret ingredient that elevates the flavors of various meats and proteins, from juicy pork chops to succulent smoked chicken. What sets this recipe apart is that it provides a simple set of rules that allow you to customize the blend based on your taste preferences. With just five everyday spices that you likely already have in your pantry, you can create a gluten-free seasoning that will enhance any dish.
The Perfect Combination of Sweet, Savory, and Spice
The magic of this all-purpose seasoning lies in its three building blocks of flavor: sweet, savory, and spice. By combining these elements, you can create a harmonious blend that will infuse your pork shoulder with a delicious taste profile.
Sweet
For low and slow cooking, sweetness is essential. Brown sugar, cane sugar, or turbinado sugar help create a mouthwatering caramelized crust on the exterior of the meat, known as the bark. This sweetness is perfectly balanced by the savory flavors to follow.
Savory
Savoriness comes from a combination of ingredients such as salt, garlic powder, and onion powder. Additional savory notes can be achieved with dry mustard, chili powder, cumin, paprika, celery salt, or ancho powder. Experiment with small amounts to find your perfect blend.
Spice (or Heat)
If you're feeling adventurous and want to add a kick to your rub, consider incorporating some heat. Freshly ground pepper is a simple way to introduce heat, or you can experiment with cayenne pepper, red pepper flakes, or dried chipotle. Remember, the level of heat is entirely up to you.
Crafting Your All-Purpose Seasoning Blend
To make your perfect blend, combine the following ingredients in a small bowl:
½ cup brown sugar
½ cup combination of other spices: salt, cayenne, dried mustard, smoked paprika, chili powder, etc.
Mix well and adjust the portions to achieve your desired balance of flavors. For beef seasoning, omit the sweet element and opt for a 50/50 combination of savory and heat. The key is to create a blend that aligns with your personal taste preferences.
Applying the All-Purpose Seasoning
To ensure the dry rub adheres to the meat, coat the pork shoulder with a thin layer of olive oil or another simple liquid. This will provide a sticky base for the seasoning to cling to. Once coated, generously apply the seasoning to the meat prior to cooking. If time allows, let the rub sit on the meat for a few hours to fully infuse the flavors. However, even if you're short on time, applying the seasoning just before cooking will still enhance the taste.
A word of caution: when using sugar in a dry rub for high heat grilling, be mindful of direct heat exposure. Excessive heat can cause the sugar to caramelize and potentially give the meat an unpleasant flavor. Apply the rub in a moderate amount, ensuring the meat is still visible through the coating.
Preserve the Flavor
To maintain the integrity of your all-purpose seasoning, store it in an airtight container or sealed jar in a cool, dry place. This will keep it fresh and ready for future culinary adventures. With proper storage, your seasoning can last up to six months.
Enhance Your Culinary Creations
The versatility of this all-purpose seasoning knows no bounds. Sprinkle it on savory dishes, use it to elevate your salads, or even add an extra punch to your favorite snacks like potato chips and French fries. The possibilities are endless!
Now that you've mastered the art of the all-purpose seasoning blend, it's time to put it to use. Try it on these delectable recipes:
Easy Smoked Pork Shoulder
Whole Smoked Chicken
3 2 1 Ribs
For more flavorful inspiration, explore our collection of favorite seasonings and rubs for grilling and barbecue. From the Ultimate Dry Rub to the flavorful Savory Cajun Seasoning, we've got you covered.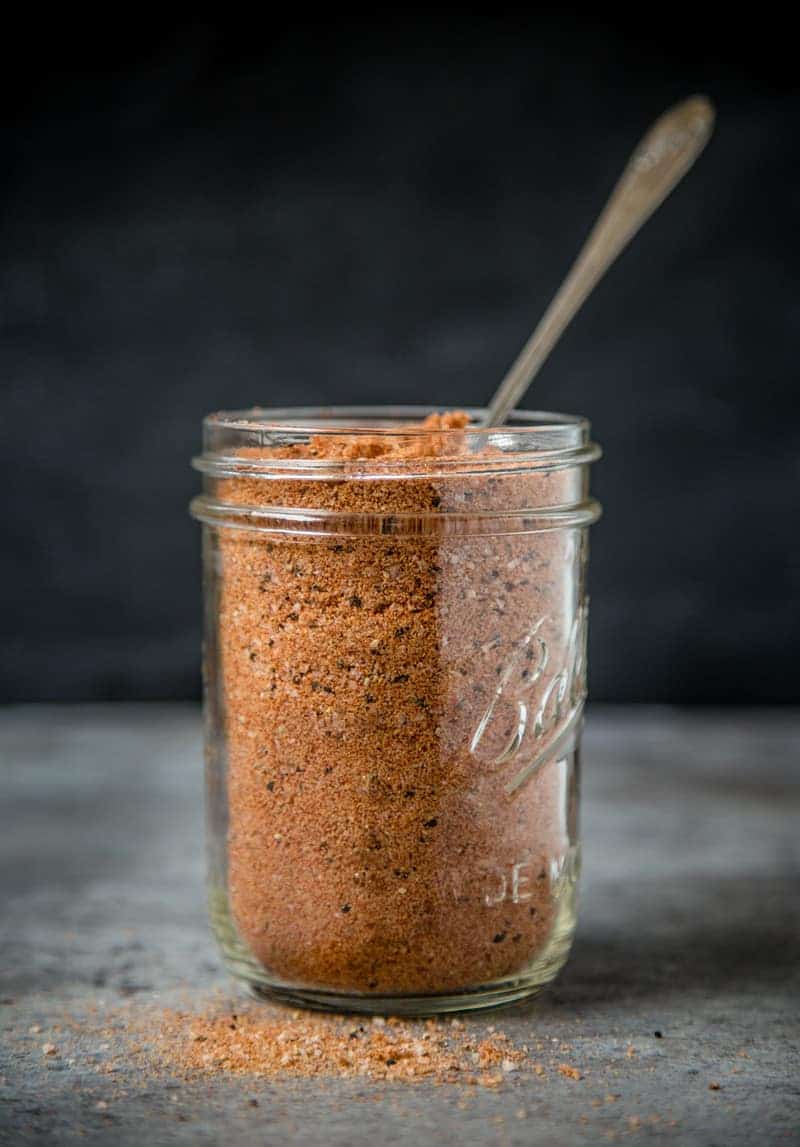 This homemade dry rub recipe was first published in June 2016 and has since been updated with additional recipe notes, ingredient details, and recommendations for other seasonings. Its success is a testament to its ability to enhance the flavors of various meats, thanks to the expertise of Mary, a certified sommelier and recipe developer, and Sean, a backyard pitmaster.
If you enjoyed this recipe, we would be truly grateful if you could give it a star review. Share your culinary creations on Instagram using the hashtag #vindulge. We absolutely love seeing our recipes come to life in your kitchens!
This article may contain affiliate links. Clicking on these links may result in a small commission if you make a purchase. Rest assured that we only partner with brands we know, love, and trust, as they help support our blog and our passion for cooking.
For the full article and more mouthwatering recipes, visit Rowdy Hog Smokin BBQ.