Are you ready to take your summer grilling game to the next level? Look no further because I have the ultimate chipotle BBQ sauce recipe just for you! This recipe is not only incredibly easy to make, but it's also incredibly versatile. Whether you're grilling brisket, burgers, chicken, pork, or even veggies, this homemade barbecue sauce is the perfect accompaniment. It strikes the perfect balance between spicy and flavorful without overwhelming your taste buds. And the best part? It's keto-friendly! So let's dive into the world of homemade chipotle BBQ sauce and discover the endless possibilities it offers.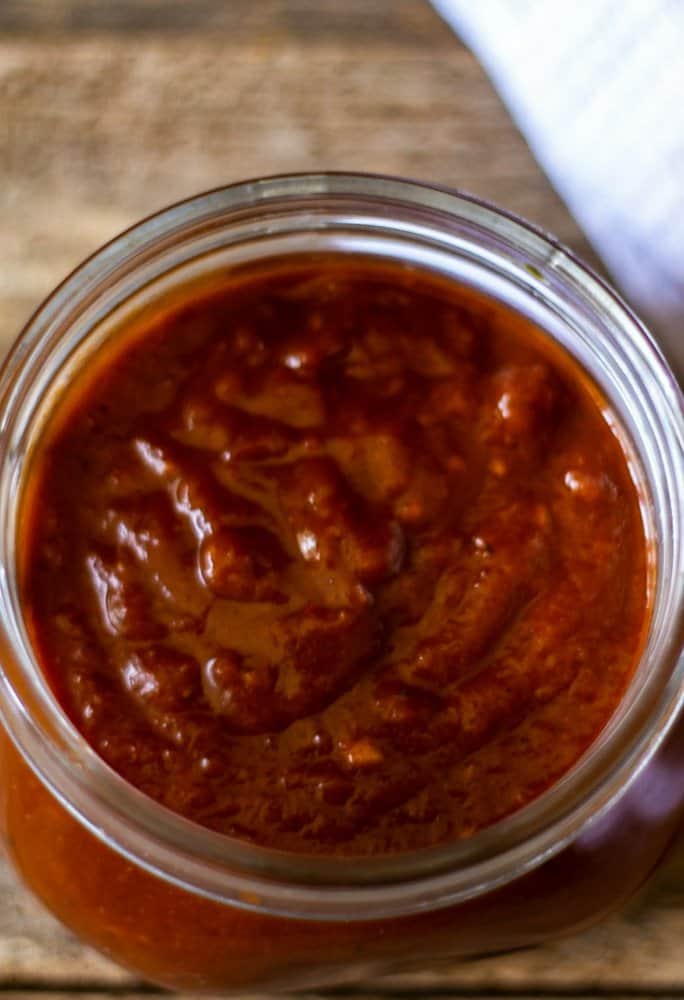 The Beauty of Homemade Recipes
I always advocate for homemade recipes because they allow you to avoid preservatives and mystery ingredients. And this chipotle BBQ sauce is no exception. Once you try making your own barbecue sauce, you'll never go back to store-bought options. It's so easy to prepare and can be used as a marinade or a barbecue sauce. Trust me, once you taste the results, you'll be hooked.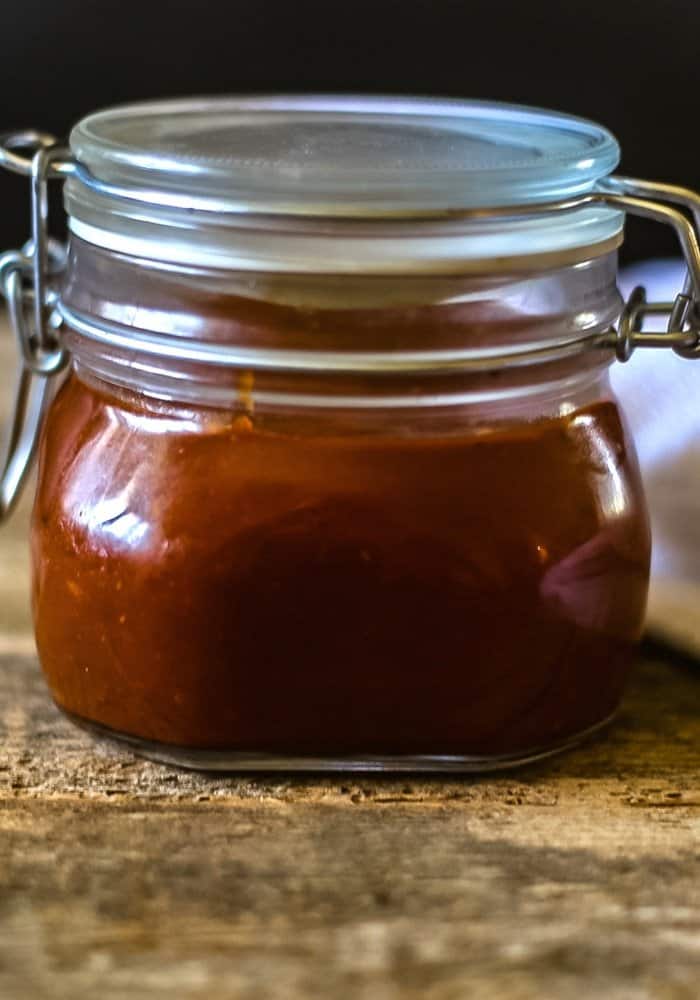 Chipotle BBQ Sauce: A Culinary Essential
This homemade barbecue sauce is a game-changer for a multitude of recipes. I usually make a large batch and adjust the final spices based on the dish I'm preparing and the preferences of those I'm serving. This chipotle BBQ sauce works wonders on brisket, chicken, and pork. And if you're a fan of BBQ pizza, this sauce will take your creations to new heights.
Where to Find "Chipotles in Adobo Sauce"?
You might be wondering where to find chipotles in adobo sauce. Look no further than the Mexican section of your local grocery store or simply order them online. These smoked and dried jalapenos bathing in a thick, spicy, sweet, and tangy red sauce are a vital ingredient in this recipe.
Substitutions for Chipotles in Adobo Sauce
In case you can't find chipotles in adobo at your grocery store or you've run out of them, don't worry. There's always a substitution available. Check out this awesome article for a great alternative.
Make-Ahead and Freezing
Yes, you can definitely make this chipotle BBQ sauce ahead of time and freeze it for later use. It's a great idea to make a large batch, label it, and store it in quart-sized bags. Just make sure to use the sauce within three months. If refrigerated, it will keep well for about three days if properly covered.
Storing Leftover Canned Chipotle Chilies
If you find yourself with leftover canned chipotle chilies in adobo, fear not! You can freeze them. Simply ensure they are well covered, and they will keep in the freezer for up to three months. If you prefer refrigeration, they will stay fresh for about five days.
Pro Tips for the Perfect Chipotle BBQ Sauce
To help you achieve BBQ sauce perfection every time, here are some pro tips to keep in mind:
Start with a moderate amount of spice when adding your seasonings.
After the sauce has simmered for a bit, taste it to determine the level of spiciness.
If you'd like a spicier sauce, add a little bit of spice at a time. Remember, it's easier to add spice than to take it away.
If the sauce ends up being too spicy for your liking, simply add a touch of honey to balance out the spice.
How to Make the Best Chipotle BBQ Sauce
Now that you're armed with all the knowledge you need, let's dive into the process of making this mouthwatering chipotle BBQ sauce. Follow these simple steps, and you'll be enjoying the best homemade BBQ sauce in no time:
In a medium saucepan over medium heat, warm up some olive oil. Once heated, add onions and garlic, and season with salt and pepper. Saute for approximately five minutes.


Add the remaining ingredients and simmer for about 30 minutes. During this time, the sauce will thicken, and the tomato base will darken, resulting in a rich and flavorful BBQ sauce.


Once the sauce is ready, let it cool before transferring it to a mason jar or another airtight container. This homemade chipotle BBQ sauce also makes a fantastic hostess or holiday gift!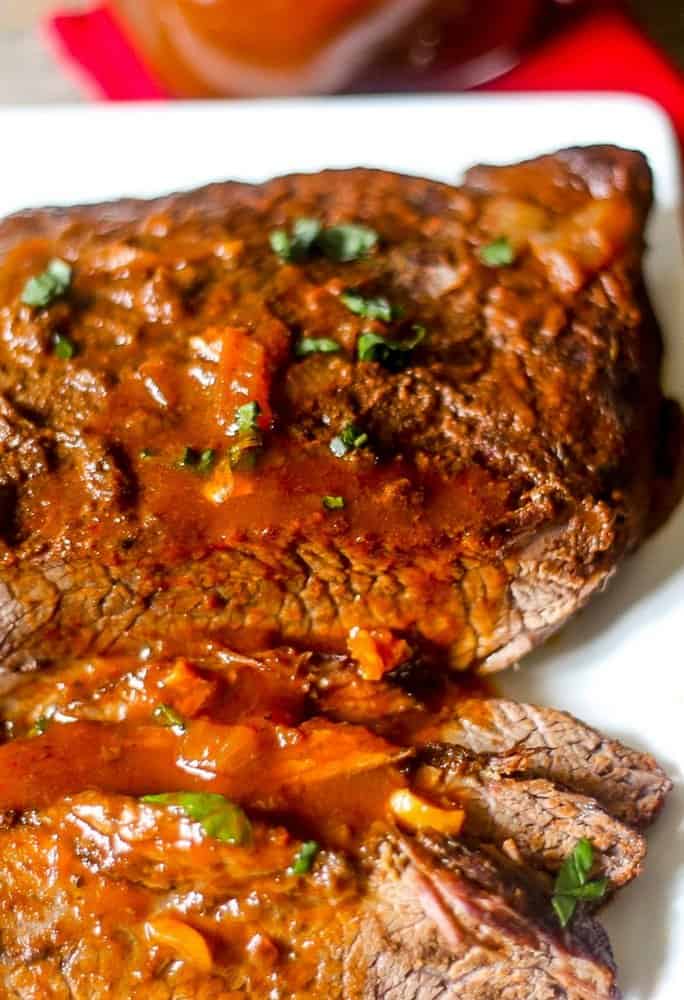 When you make this delicious chipotle BBQ sauce, don't forget to snap a picture and tag me on Instagram @everyday_eileen or use the hashtag #everydayeileen. I'd love to see your creations!
So go ahead and take your grilling adventures to new heights with this incredible chipotle BBQ sauce. Remember, it's not just about the food; it's about the experience, the flavors, and the memories you create with your loved ones. Enjoy every bite and savor the satisfaction of mastering this delightful recipe.
Feel free to explore more tasty BBQ and side recipes on my blog, such as Apricot Glazed Grilled Chicken, Easy Grilled Truffle Oil Potato Wedges, Blueberry Chipotle BBQ Baby Back Ribs, and Lighter Homemade Macaroni Salad.
Now it's time to get your grill on and unleash your inner BBQ master!