Lunchtime just got a whole lot tastier with these Homemade BBQ Chicken Wraps that will have your taste buds dancing with delight. Paired with a tangy homemade coleslaw, this meal is nothing short of a flavor explosion. Picture succulent grilled BBQ chicken wrapped in a soft tortilla, and you've got a lunch that is both satisfying and scrumptious.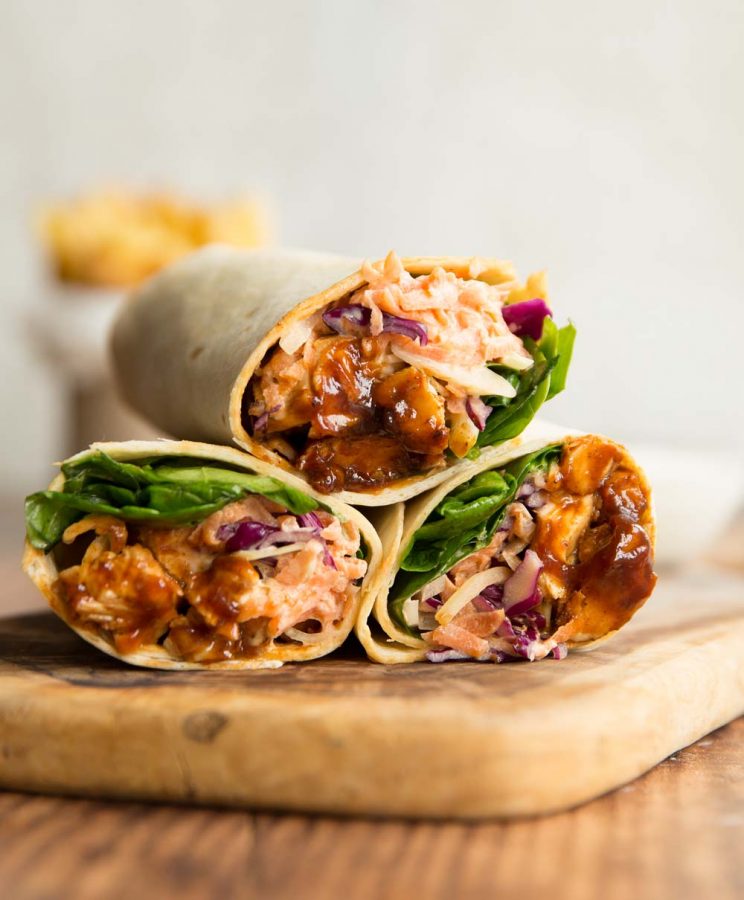 Mastering the Art of BBQ Chicken
When it comes to BBQ chicken, the key is to let the chicken take center stage. Elevate your BBQ game with these simple tips and tricks. Firstly, using a high-quality sauce, such as Jack Daniel's or Bulls Eye, will bring out the best flavors. Don't skimp on the sauce; it's worth every drop. Secondly, don't forget to season the chicken generously. A combination of smoked paprika, garlic powder, cayenne pepper, salt, and black pepper will take your BBQ chicken to new heights of deliciousness.
The Cooking Process
Cooking the chicken to perfection is a crucial step. If you don't have access to a BBQ, fear not. A griddle pan or pan frying will do the trick. Although you might miss those beautiful char lines, the taste will remain intact.
Here's a quick summary of how to make BBQ chicken on the stove:
Bring the chicken to room temperature before cooking.
Butterfly slice the chicken to create two even-sized breasts.
Sprinkle the chicken with seasoning and drizzle with oil.
Rub the seasoning into the meat to ensure it is fully coated.
Fry the chicken on medium-high heat, flipping it after a few minutes.
Brush the chicken with BBQ sauce and cook until it is cooked through. Flip it, brush the other side with more BBQ sauce, and remove from the pan.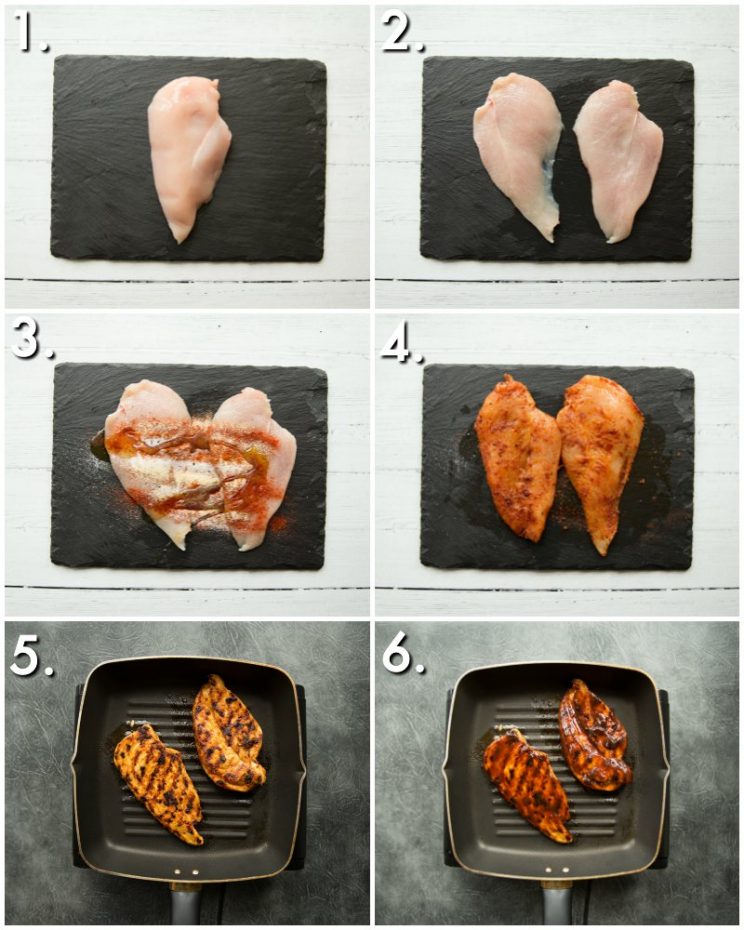 The Perfect Coleslaw
BBQ chicken and coleslaw are a match made in heaven. Forget the store-bought versions; making your own coleslaw is a game-changer. To strike the perfect balance with the sweetness of the chicken, opt for a tangy coleslaw.
Here's what you'll need for the homemade coleslaw dressing:
Mayo
Sour Cream
Dijon Mustard
Apple Cider Vinegar
Sugar
Salt & Black Pepper
Making coleslaw couldn't be easier. Combine finely sliced cabbage and onion with grated carrot, and mix it with the dressing. If you're not a fan of raw onion, you can swap it for green/spring onion for a milder flavor.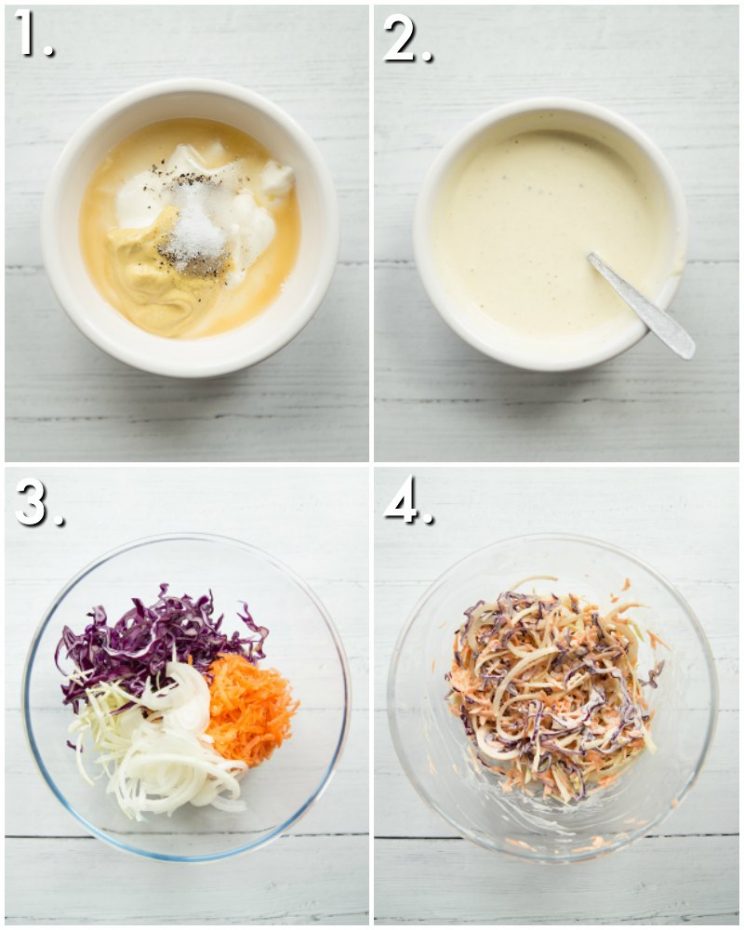 Assembling the BBQ Chicken Wraps
For the best experience, it's recommended to serve these wraps immediately. Coleslaw tends to release moisture when left for too long, diluting the flavors. However, if you need to prepare them ahead of time, there's a helpful tip in the recipe card to prevent the coleslaw from becoming watery.
Feel free to get creative with additional fillings. Bacon, applewood cheese, or avocado would all be welcome additions to these flavor-packed wraps.
Wondering what to serve alongside your BBQ chicken wraps? Some delicious options include avocado fries, sweet potato fries, oven-baked fries, or oven-baked wedges.
So, if you're craving that irresistible BBQ flavor, look no further. These BBQ Chicken Wraps are just the ticket. For more mouthwatering recipes, check out the links below. It's time to indulge in a burst of flavors!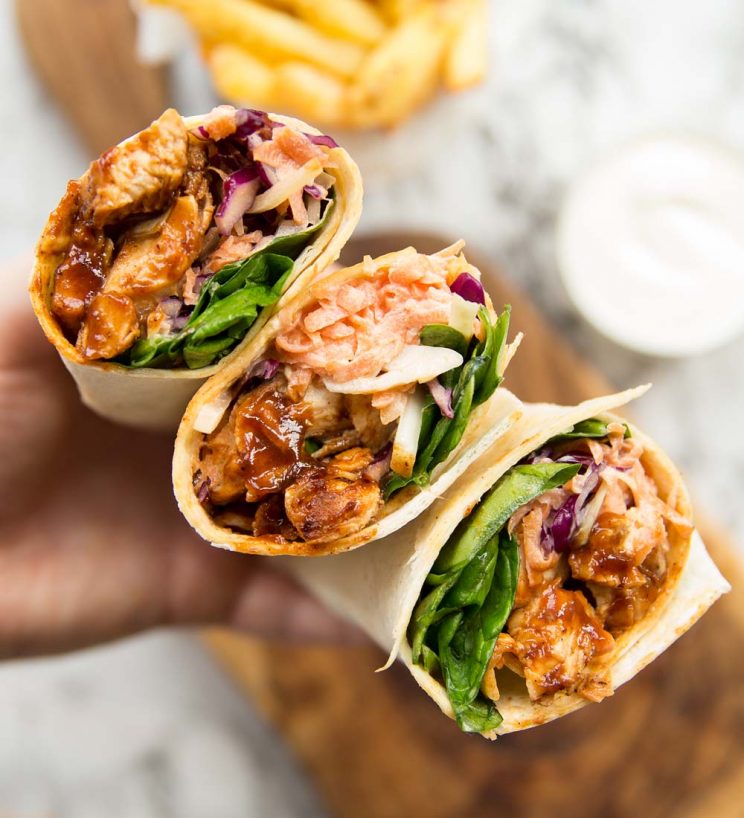 How to Make BBQ Chicken Wraps – Full Recipe and Video
If you're hungry for more and want to recreate these delectable BBQ Chicken Wraps, head over to the Rowdy Hog Smokin BBQ website for the full recipe and video tutorial. Pin this recipe for your future culinary adventures, and feel free to leave any questions or comments below. As a bonus, don't forget to grab your free ecookbook along the way. Happy cooking!