If you're searching for a quick and easy appetizer that will please a crowd, look no further than this sensational cream cheese recipe with dried beef. With just a few simple ingredients, you can create a delicious and versatile dish that pairs perfectly with any type of cracker or snack. So, let's dive in and discover the secrets behind making the ultimate creamy dried beef ball!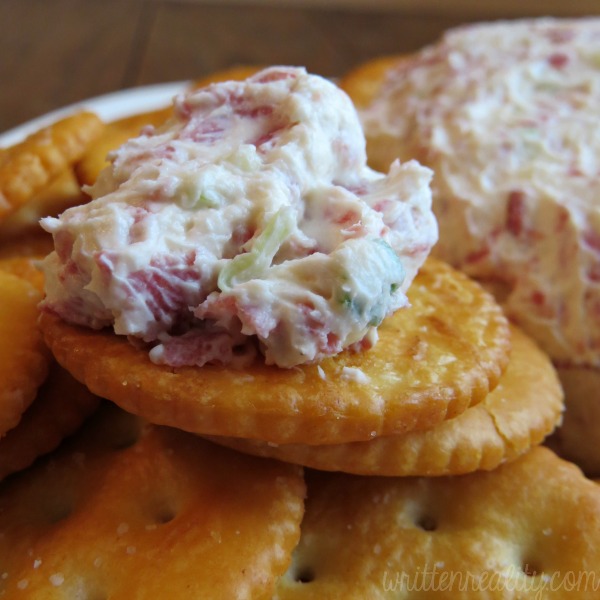 A Crowd Pleaser that Never Fails
Cream cheese appetizers are a perennial favorite, and this dried beef ball recipe is no exception. The beauty of this dish lies in its simplicity – just mix the ingredients together and let it chill in the refrigerator until you're ready to serve. Whether it's a family celebration or a casual gathering with friends, this appetizer is the perfect addition to any party spread.

The Easiest Appetizer You'll Ever Make
Preparing this dried beef ball couldn't be simpler. Start by allowing the cream cheese to soften at room temperature, making it easier to mix. While that's happening, give one of the jars of dried beef a quick rinse to reduce its saltiness. Chop up the dried beef and green onions, then mix everything together along with your choice of seasonings. Form the mixture into a ball and serve with your favorite firm cracker.
Here's a helpful tip: Transfer the mixture onto a piece of plastic wrap and mold it into a ball for easy shaping. No mess, no fuss!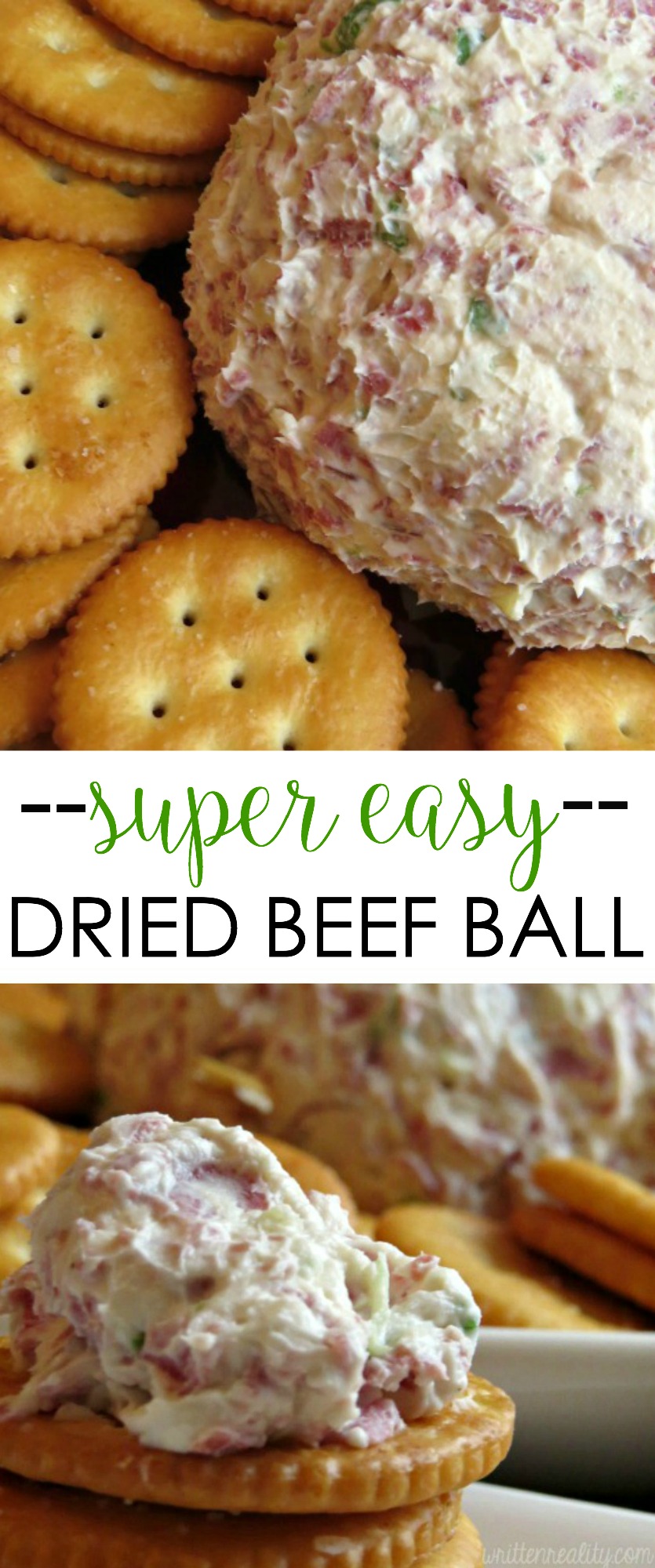 The Perfect Pairing
The dried beef ball pairs exceptionally well with hearty crackers that can withstand its creamy texture. For example, butter crackers bring out a delightful balance of flavors, combining the creamy richness of the cheese with the saltiness of the beef. The result is a mouthwatering bite that will leave your guests coming back for more.
Elevate Your Appetizer Game
Looking for more appetizer inspiration? Check out these fabulous ideas that are sure to impress:
Buffalo Chicken and Bacon Dip: A spicy and savory dip that combines the tanginess of buffalo chicken with the smoky goodness of bacon.

Slow Cooker Chicken Wings: Tender and flavorful chicken wings cooked to perfection in a slow cooker, making them incredibly juicy and fall-off-the-bone.

Best Ever Bacon Wrapped Jalapeno Poppers: A delightful combination of spicy jalapenos, creamy cheese, and crispy bacon that will tantalize your taste buds.

Pimento Cheese Spread: A Southern classic that brings together sharp cheddar cheese with tangy pimentos, creating a spread that's perfect for any occasion.
Don't miss out on the opportunity to wow your guests with these mouthwatering appetizers!
Remember, you can always rely on the Rowdy Hog Smokin BBQ for all your barbecue needs. Enjoy and happy snacking!
–The Ultimate Foodie