Imagine coming in from a brisk autumn day and being greeted by the comforting aroma of a hearty meal. That's exactly what you can expect from this delicious ground beef and tomato soup. Packed with fresh vegetables and bursting with flavor, this soup is the epitome of comfort food.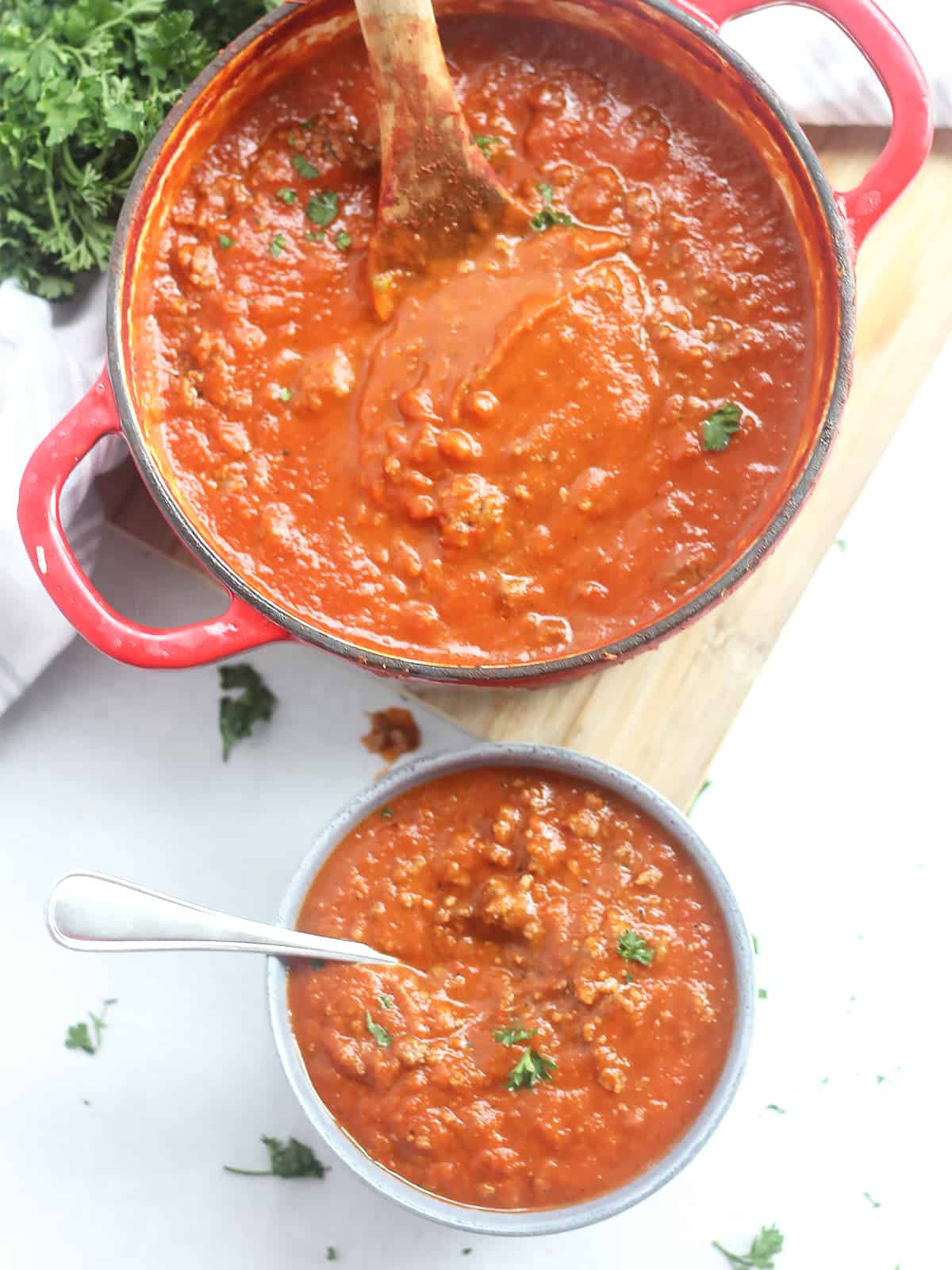 If you're searching for a cozy way to warm up during the fall and winter months, this recipe is guaranteed to hit the spot. With its combination of tender ground beef and vibrant tomatoes, this soup is a hearty and healthy option for those seeking a bit of comfort.
Why You'll Adore This Recipe!
One Pot Wonder: This soup can be made entirely in one pot on the stovetop, making clean-up a breeze.
Easy Peasy: With only 10 minutes of prep time, this recipe keeps things simple. Plus, most of the cooking time is hands-off.
Make Ahead: Perfect for meal prep, this soup can be made in large batches and enjoyed throughout the week. It also freezes well.
Healthy and Nutritious: Packed with lean ground beef and an array of nutritious vegetables, this soup is high in protein and low in fat.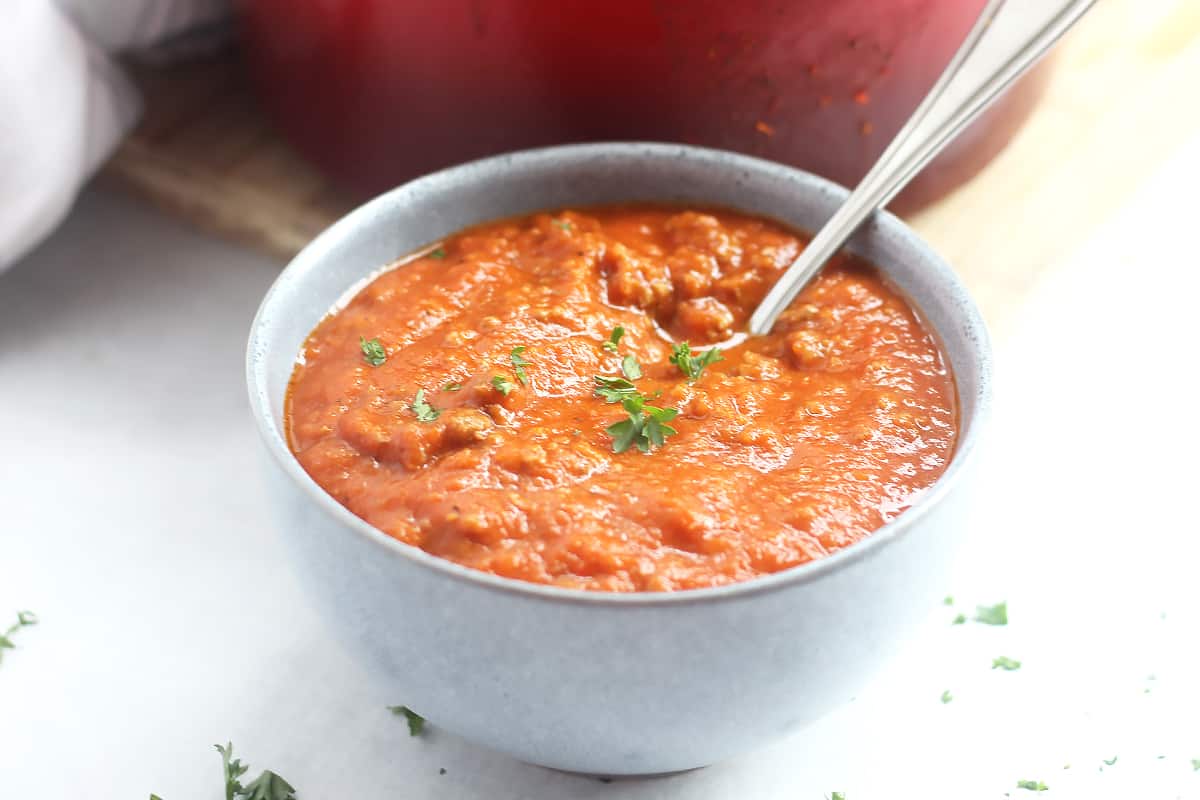 Ingredients that Make a Difference
Oil: Choose your favorite high heat oil for cooking, such as vegetable or canola oil.
Beef: Opt for lean ground beef to keep the fat and calorie content in check. Customize it according to your preferences.
Fresh Vegetables: Onion, bell peppers, carrots, and garlic are the perfect combination to enhance the soup's flavors.
Tomato Paste: Add a thick and rich tomato flavor to the soup.
Tomatoes: Canned crushed, diced, or whole tomatoes work well to infuse the soup with tomato goodness.
Worcestershire Sauce: This umami-packed ingredient enhances the richness of the soup.
Stock: Beef, vegetable, or chicken stock can be used to maximize flavor. If necessary, water can be used as a substitute, with a touch of extra seasoning.
Seasonings: Italian seasoning, salt, and pepper bring depth and balance to the soup.
Brown Sugar: A touch of brown sugar helps to balance the acidity of the tomatoes while adding complexity to the flavor. You can use alternative sweeteners like white sugar, maple syrup, or honey.
How to Create this Delectable Soup
Begin by browning the ground beef.
Sauté the vegetables until tender.
Add in the tomatoes, stock, and seasonings, and let the flavors meld together as the soup simmers.
Blend the soup to your desired consistency and stir in the cooked ground beef.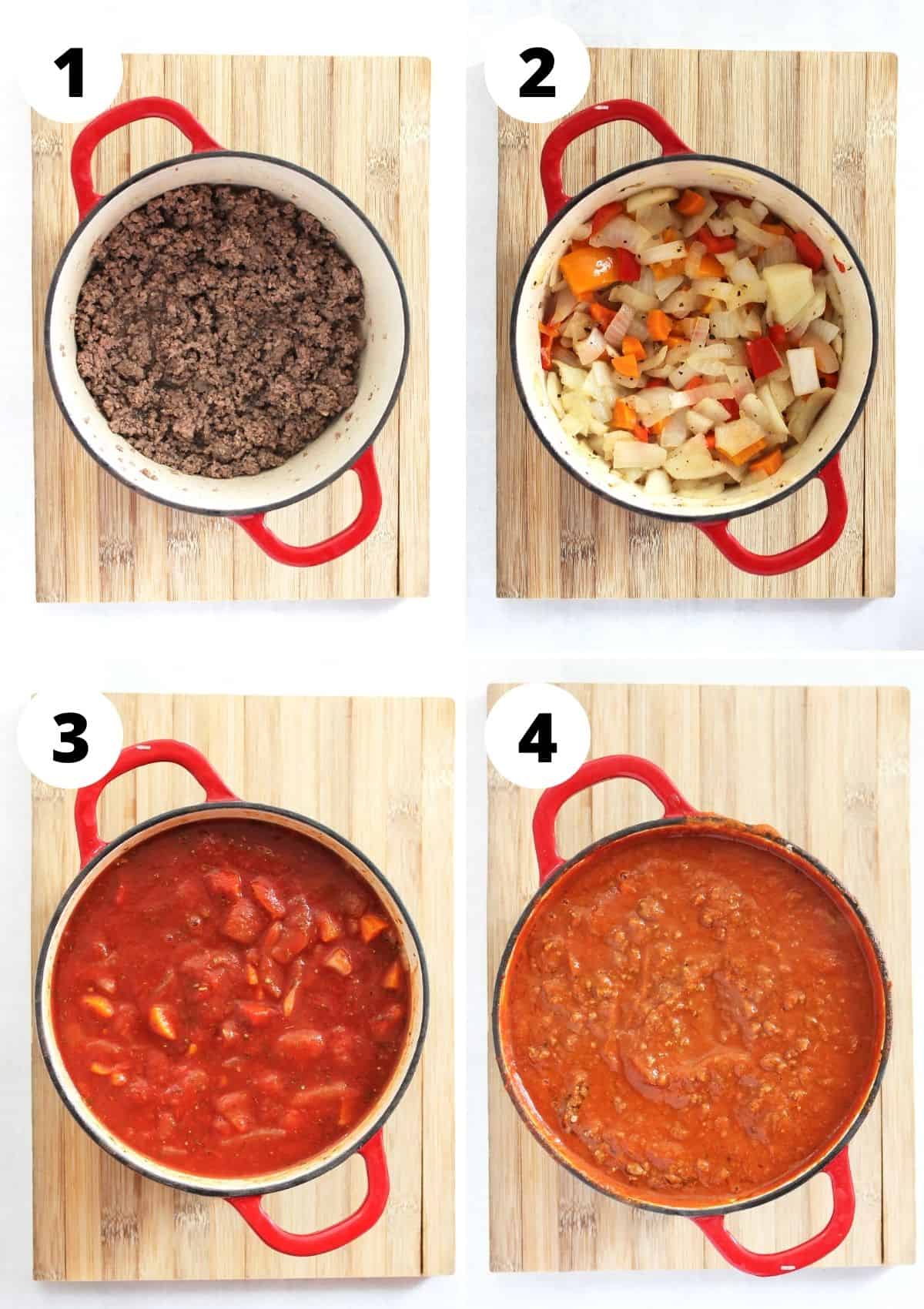 Embrace Your Creativity!
While this ground beef and tomato soup is already incredibly tasty, don't hesitate to make it your own. Feel free to add any additional vegetables you have on hand, such as celery or mushrooms. Experiment with various dried herbs and seasonings to suit your palate. For those seeking alternative protein sources, try substituting bison, chicken, turkey, or even Beyond Meat.
If you prefer a heartier soup with chunks of beef and vegetables, eliminate the blending step and enjoy the soup in all its rustic glory.
Storing Your Savory Creation
This ground beef and tomato soup is perfect for meal prep. Once cooked, allow it to cool completely before storing it in an airtight container in the refrigerator. It will stay fresh for up to four days. When reheating, gently warm it on the stovetop or in the microwave on full power for approximately three minutes, stirring halfway through.
You can also freeze this soup. Once cooled, store it in the freezer for up to three months. When you're ready to enjoy it, thaw it in the refrigerator overnight before reheating.
Recipe Notes and Tips
To ensure even heat distribution, use a heavy-bottomed pan or Dutch oven when preparing this recipe. Stir occasionally to prevent sticking.
Blending the soup before adding the cooked ground beef is optional. This step creates a smooth and creamy texture. An immersion blender works best, but a stand mixer can also be used in batches. Exercise caution, as the soup will be piping hot.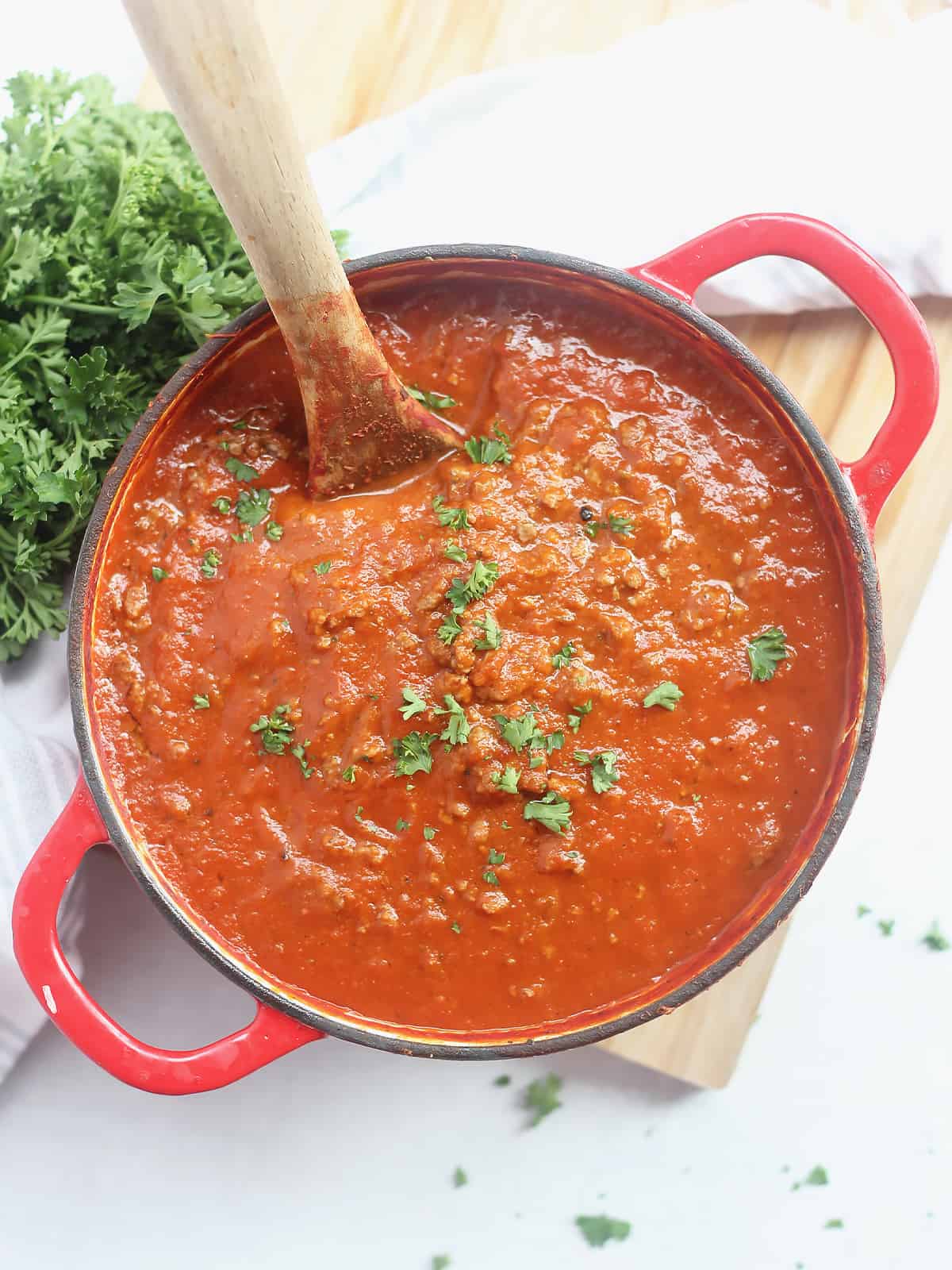 More Soup Recipes to Explore
If you can't get enough of soups, we have more delicious recipes to satisfy your cravings:
Sausage, Kale, and White Bean Soup
Carrot and Orange Soup
Mushroom and Leek Soup
Roasted Cauliflower Blue Cheese Soup
We'd love to hear from you! If you try this ground beef and tomato soup, be sure to give it a star rating and let us know your thoughts. For even more mouthwatering recipes, food inspiration, and fun, follow us on Facebook, Instagram, Twitter, and Pinterest. Say hi and join our culinary adventure!
To explore stress-free recipes made for sharing, be sure to stay connected and sign up for Slow The Cook Down. As a bonus, you'll receive a free e-book that's sure to tantalize your taste buds.
So don't wait! Discover the perfect blend of flavors with Campbell's Tomato Soup and Ground Beef. It's warmth in a bowl that will leave you feeling satisfied and craving more.
For more information about Rowdy Hog Smokin BBQ, visit their official website.