Are you craving the perfect buffalo sauce to elevate your favorite chicken wings or cauliflower wings? Look no further! In this article, we'll show you how to make the easiest and tastiest buffalo sauce with just 5 simple ingredients. Get ready to impress your friends and family with this homemade sauce that's packed with flavor!
The Origins of Buffalo Sauce
Contrary to popular belief, buffalo sauce doesn't owe its name to the animal. It actually originated in a small family-run restaurant in Buffalo, New York. This zesty creation quickly gained popularity and has since become a staple in kitchens worldwide.
The Essential Ingredients
To make your own buffalo sauce, you'll need the following ingredients:
Hot sauce: We recommend using Frank's cayenne hot sauce for its authentic flavor. Keep in mind that the spiciness of your sauce will depend on the hot sauce you choose.
Unsalted butter: Opt for unsalted butter to balance the flavors. The hot sauce already contains enough salt.
White vinegar: This adds an extra pop of flavor to your sauce.
Worcestershire sauce: For a savory hint that takes the taste to the next level.
Garlic powder: A touch of garlic powder is a must for all garlic lovers.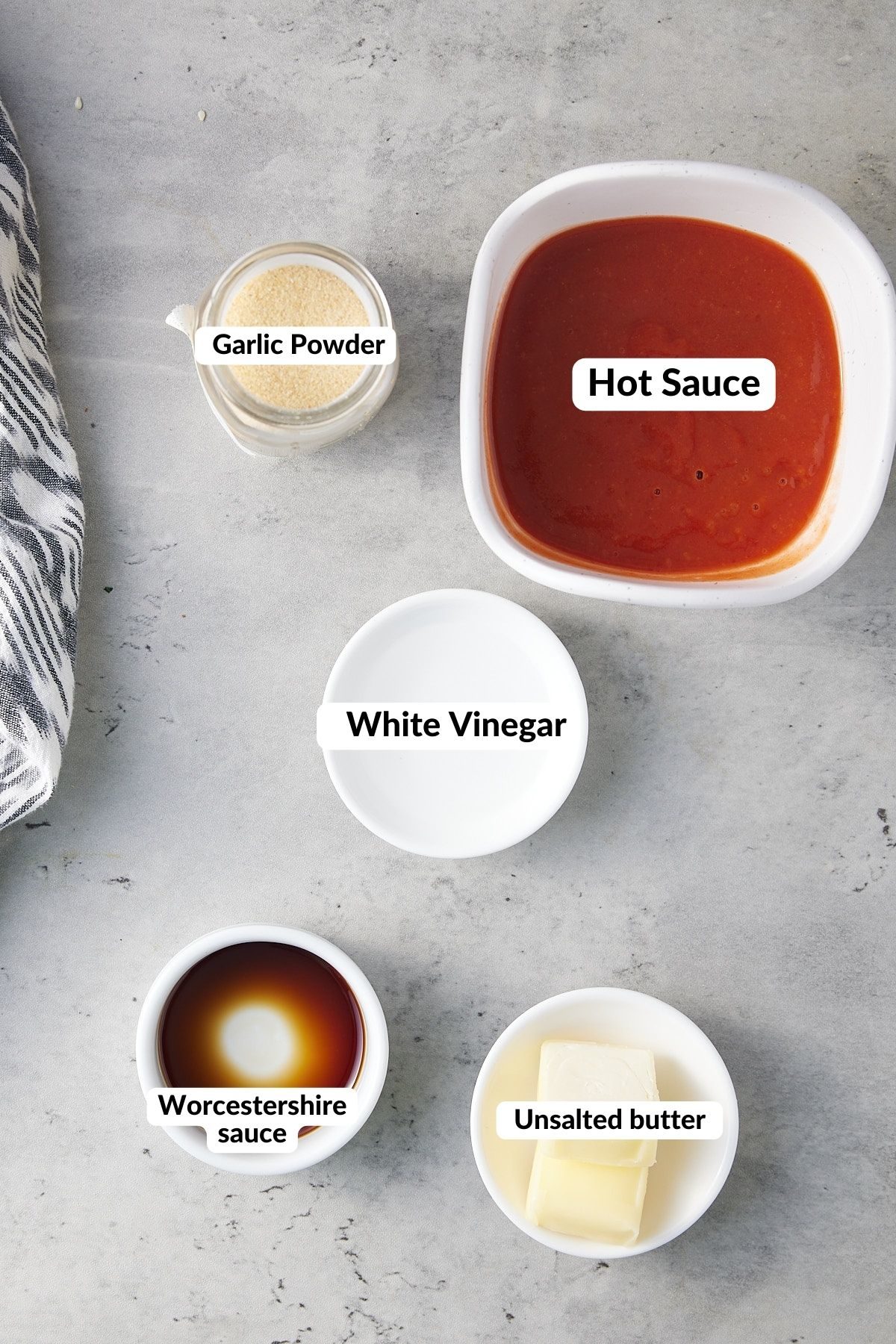 Crafting the Perfect Buffalo Sauce
Now that you have your ingredients ready, let's dive into the steps to create your homemade buffalo sauce:
In a saucepan over medium-high heat, combine the hot sauce, unsalted butter, white vinegar, Worcestershire sauce, and garlic powder.
Bring the mixture to a simmer. Stir occasionally to ensure everything blends together perfectly.
Reduce the heat to medium-low and let the sauce simmer for about 5 minutes. Be sure to keep an eye on it to prevent sticking.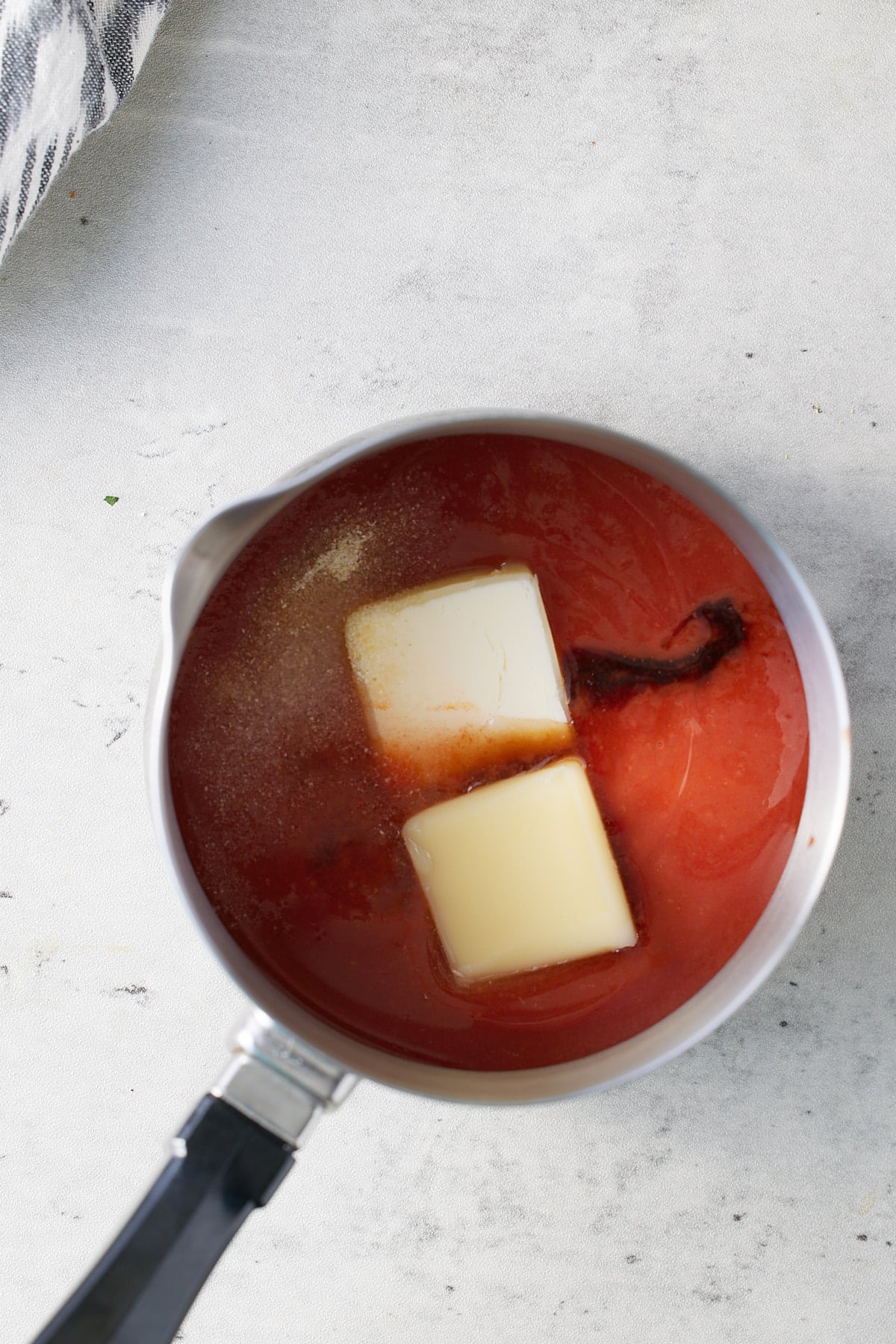 Once the sauce is done, remove it from the heat and get ready to indulge in its incredible flavor!
Expert Tips for Buffalo Sauce Success
To take your buffalo sauce to the next level, follow these expert tips:
Stick to Frank's Original hot sauce for an authentic taste. Steer clear of Frank's buffalo sauce, as that's already pre-made.
When reducing the sauce, be sure not to walk away from the stove. Keeping a watchful eye will prevent any unwanted sticking.
If you have a non-stick saucepan, use it for a hassle-free cooking experience.
Customizing Your Buffalo Sauce
While the core ingredients of buffalo sauce are essential, feel free to customize the recipe to suit your taste preferences. Here are some variations to consider:
Spicier option: Add cayenne pepper or chili powder for an extra kick.
Tangier twist: Increase the vinegar content for a slightly sour flavor.
Sweeter delight: Incorporate a touch of runny honey or maple syrup for those who prefer a hint of sweetness.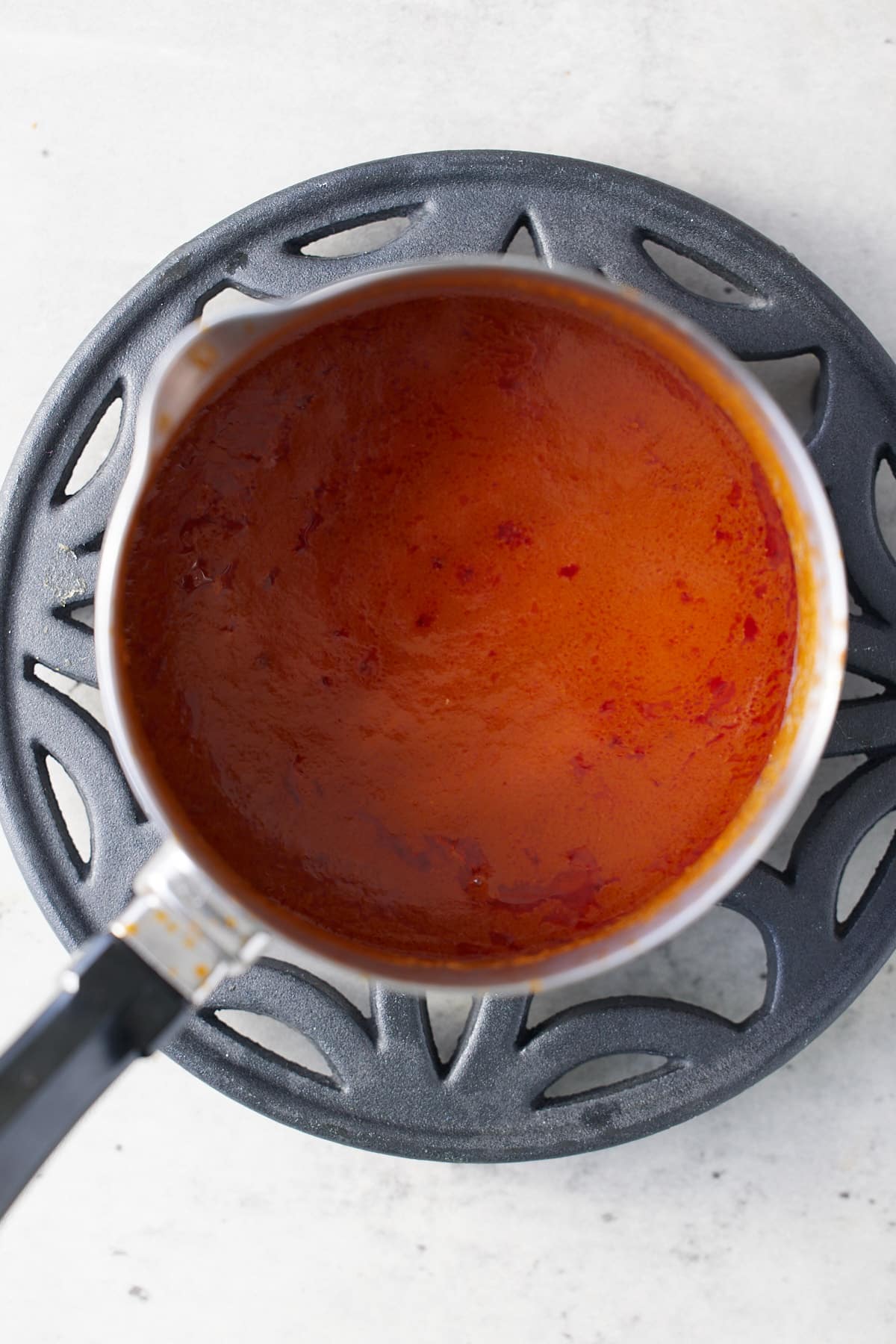 Pairing Ideas for Buffalo Sauce
Buffalo sauce is incredibly versatile and can be paired with a variety of dishes. Here are some classic options that never disappoint:
Chicken wings: Serve your buffalo sauce with classic chicken wing recipes like Air Fryer Chicken Drumsticks, Honey Garlic Chicken Wings, Jerk Chicken Wings, or Lemon Pepper Chicken Wings.
Cauliflower wings: Don't limit yourself to chicken! Buffalo sauce works wonders with veggie alternatives. Try it with Air Fryer Cauliflower Wings or Oven Baked Cauliflower Wings for a delightful twist.
Storing Your Homemade Buffalo Sauce
To make the most of your buffalo sauce, here's how to properly store it:
Refrigeration: Transfer the sauce to an airtight container and store it in the refrigerator for up to 1 month. When reheating, use low heat to prevent separation.
Freezing: If you have extra sauce, freeze it in an airtight container for up to 6 months. Prior to serving, defrost it in the refrigerator and warm it up in a saucepan.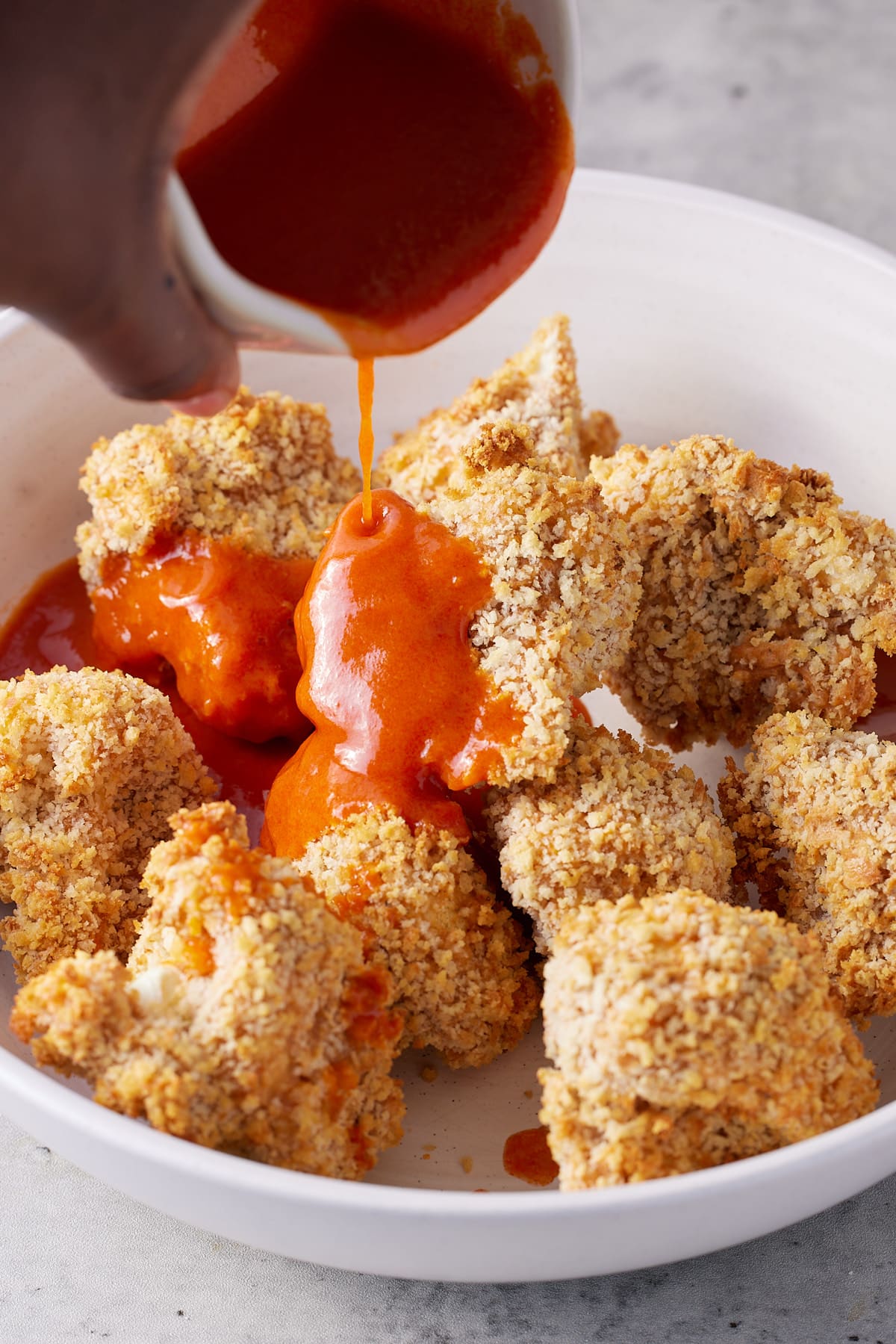 Your Opinion Matters!
If you've tried making this delectable buffalo sauce or any other recipes from our blog, we'd love to hear about your experience! Rate the recipe and share your feedback in the comments below.
Remember, when it comes to homemade sauces, nothing beats the satisfaction of creating something truly special. So grab your ingredients, follow our simple steps, and get ready to savor the mouthwatering flavors of your very own buffalo sauce. Happy cooking!
—
Rowdy Hog Smokin BBQ: Visit their website for more mouthwatering recipes!