Do you love the classic taste of cheeseburgers but want to try something unique? Look no further, because these juicy cheeseburger sliders will satisfy your cravings in a whole new way! Made with Hawaiian buns and a clever trick to make 12 sliders quickly, this recipe is perfect for cooking for a large crowd or even for a fun family dinner.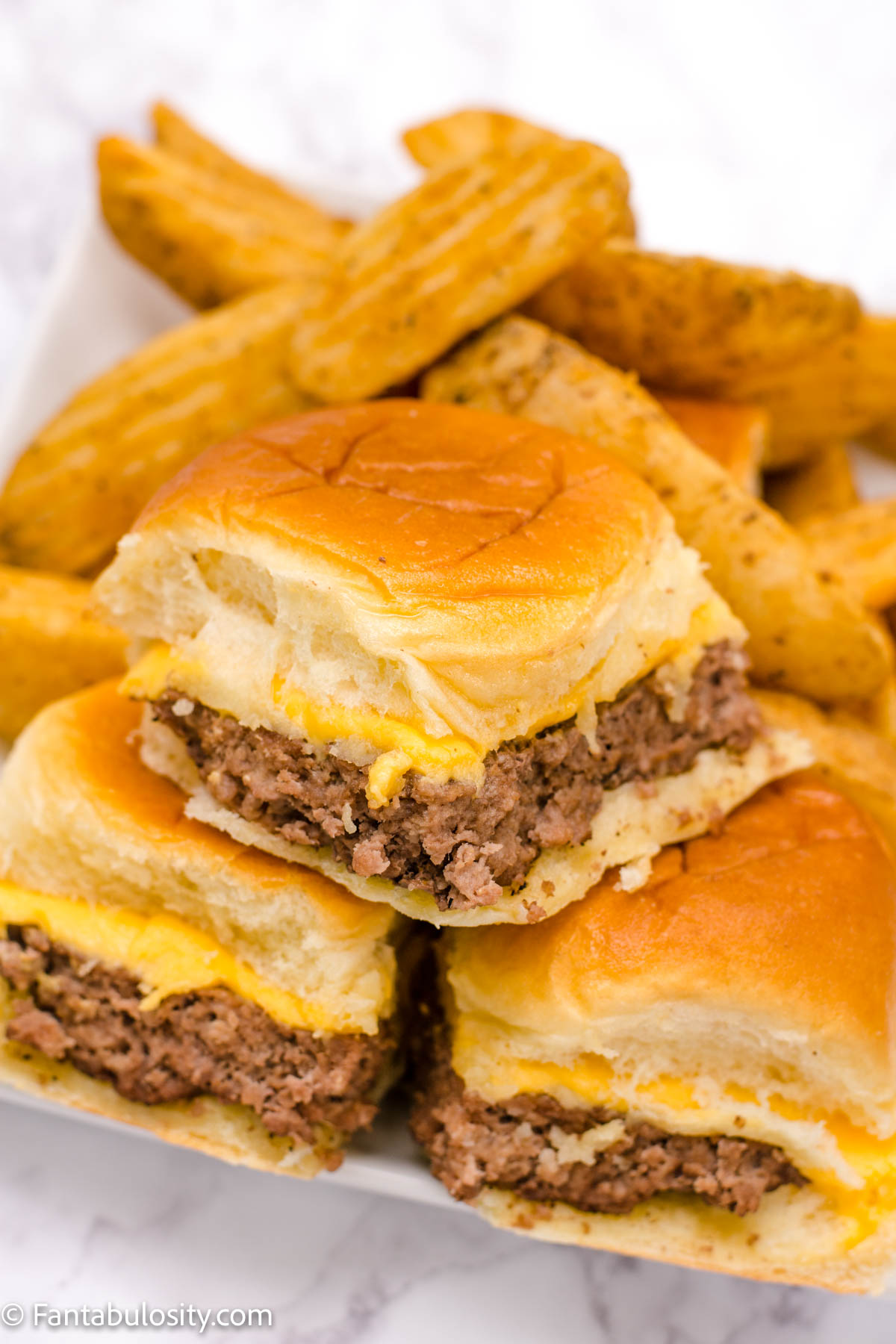 Why You'll Love this Recipe
Are you wondering why these cheeseburger sliders are such a hit? Well, let me tell you! They are not only perfect for game day or any party as an appetizer, but they also offer a savory and slightly sweet flavor combination that is irresistible.
Ingredients Needed
To create these mouthwatering sliders, you'll need a few simple ingredients. Ground beef, butter, and Hawaiian sweet rolls are the foundation of this recipe. However, feel free to make substitutions or add variations to suit your taste buds.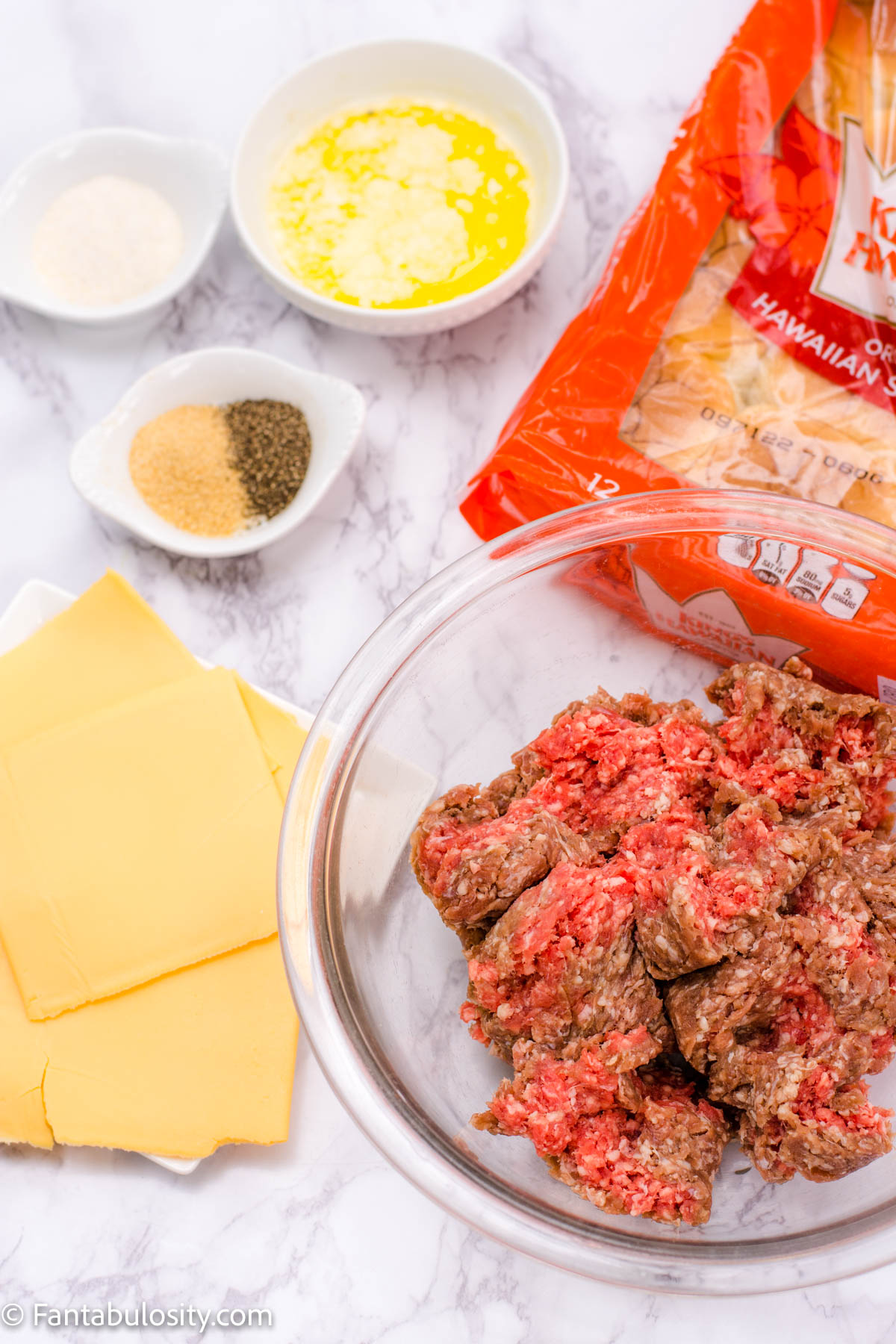 The Power of Hawaiian Rolls
One of the secrets to the success of this recipe lies in the choice of bread. Using King's Hawaiian Sweet Rolls for cheeseburger sliders provides a perfect balance between sweet and savory flavors. However, if you prefer another brand of slider buns or have something else on hand, feel free to experiment with different options.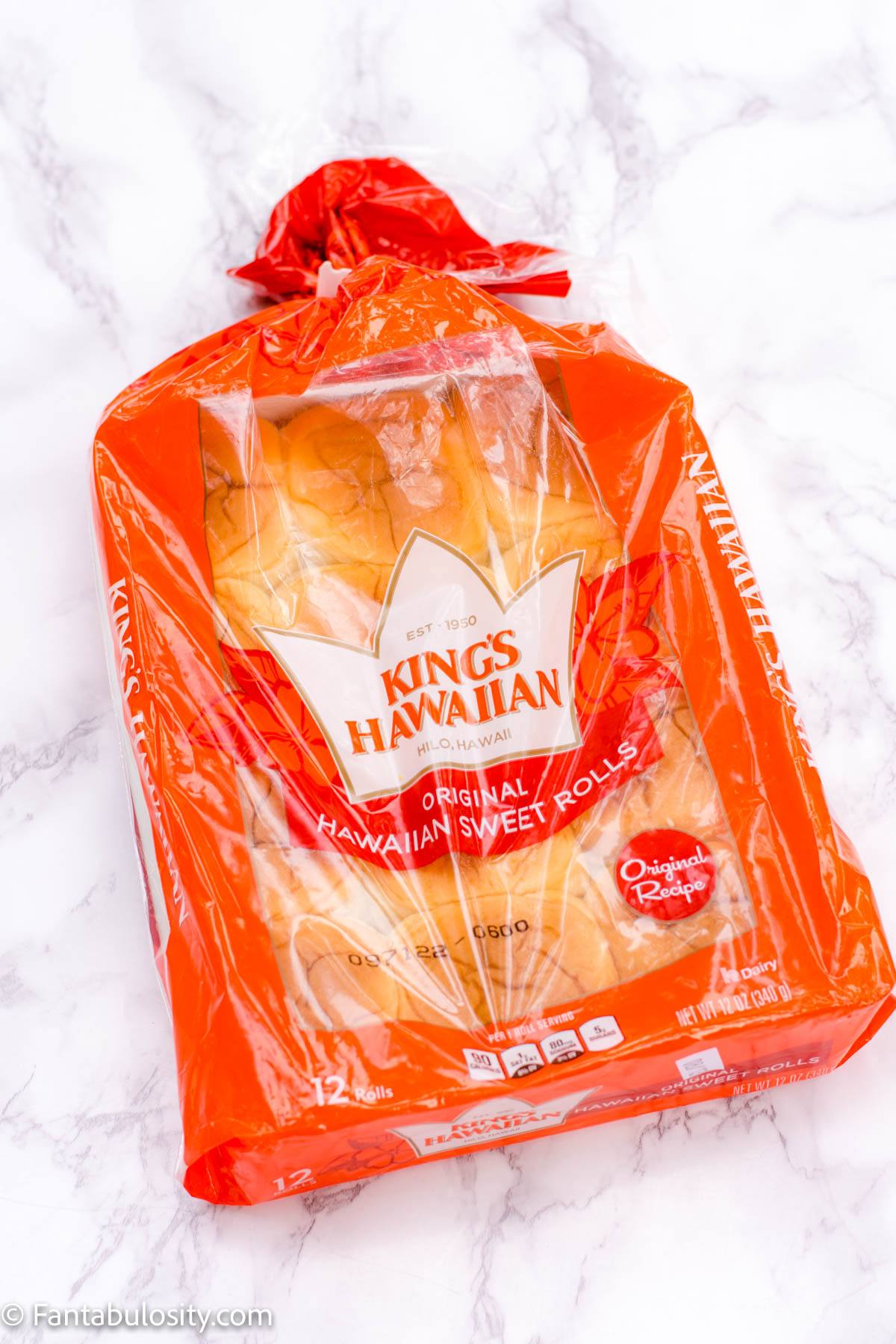 Substitutions & Variations
Sometimes, it's fun to switch things up and add your own twist to a recipe. Here are a few suggestions to customize your cheeseburger sliders:
Cheese: While American cheese slices work beautifully, you can try other melty cheese options like Swiss, pepper jack, or Colby-jack.
Rolls: If you can't find connected rolls like King's Hawaiian, don't worry! You can still make this recipe by slicing and cutting the ground beef to match the size of the rolls you have.
Sesame Seeds: If you love the crunchy texture and nutty flavor of sesame seeds, sprinkle them on top of the buns before toasting.
Ground Beef Mix-ins: Feel free to experiment with additional ingredients like Worcestershire sauce, garlic salt or powder, or even brown sugar to add more depth to your sliders.
Step-by-Step Instructions
Now let's dive into the process of making these delicious cheeseburger sliders:
Preheat your oven to 375°.
Place the raw ground beef on a parchment paper-lined baking sheet and flatten it into a rectangular shape that fits the size of the rolls.
Season the ground beef with seasoned salt and pepper.
Bake the ground beef at 375° for 15-17 minutes or until the juices run clear.
While the ground beef is baking, prepare the garlic butter and slice the rolls in half lengthwise.
Once the ground beef is cooked, remove any excess grease and place the bottom halves of the rolls on top of the beef.
Move the sliders to a clean baking sheet, remove the parchment paper, and top the ground beef with cheese slices.
Place the top halves of the rolls on the cheese and brush them with garlic butter.
Bake the sliders at 375° for 3-4 minutes or until the cheese has melted and the tops are golden brown.
Remove from the oven, let them cool for a moment, and then cut the burgers into sliders.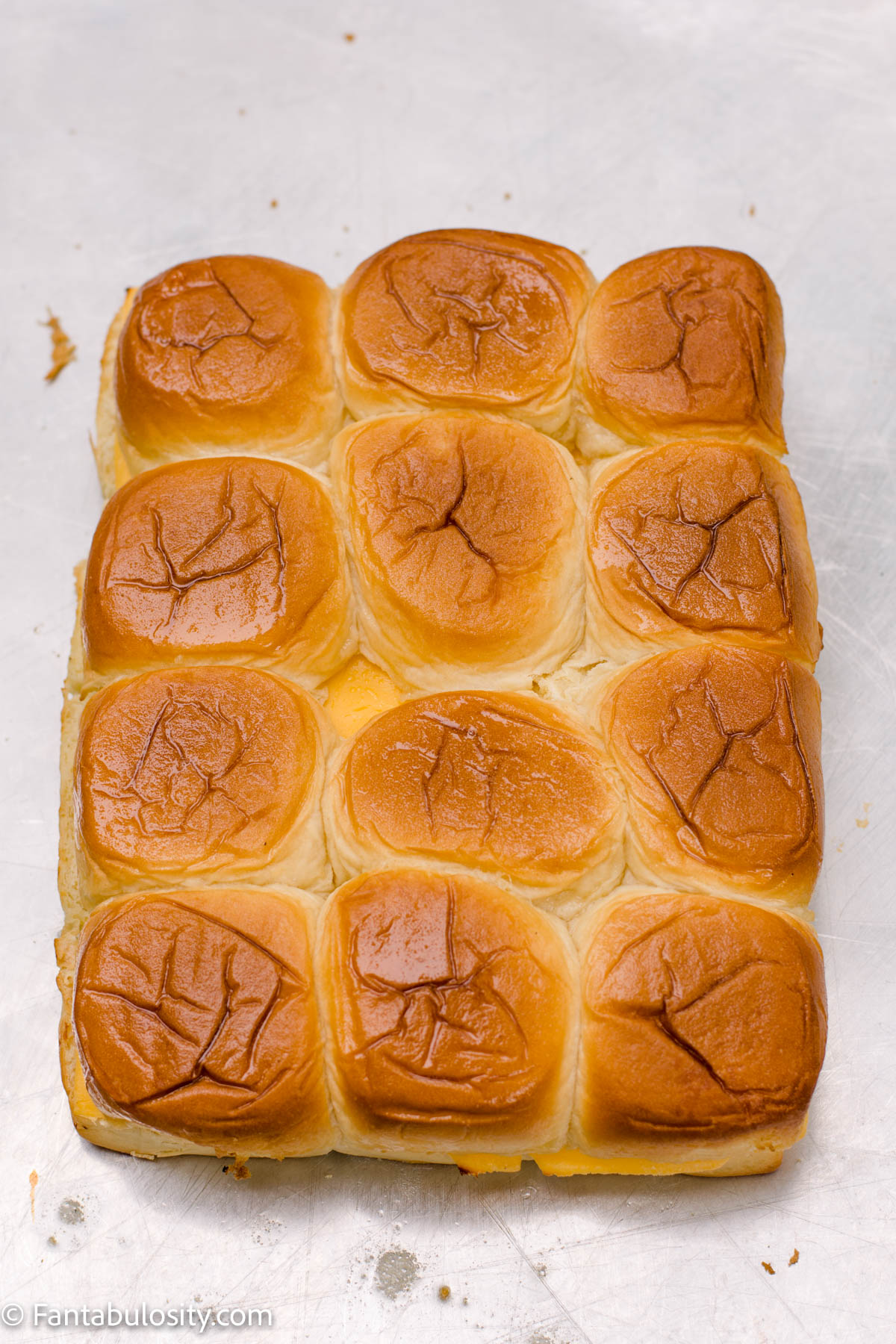 Favorite Burger Toppings
While these cheeseburger sliders are delicious on their own with the gooey melted cheese, you can elevate them further with some tasty toppings. Consider adding lettuce, bacon, onions, or your favorite sauces to take these sliders to the next level.
Storage
If you happen to have any leftovers, don't worry! You can store the sliders in an airtight container in the refrigerator for 3-4 days. When you're ready to enjoy them again, simply reheat them in the oven, microwave, air fryer, or toaster oven.
Cooking for a Crowd?
Planning to serve a larger group? No problem! You can easily double or triple the batch of cheeseburger sliders by using multiple baking sheets and packages of rolls. Just make sure to adjust the ingredients accordingly. And if you want to offer a variety, consider making Italian sliders as well.
What to Serve with Sliders
Complete your meal by pairing these delectable sliders with your favorite side dishes. Whether it's french fries, onion rings, tater tots, nachos, or other appetizers, there are endless possibilities to satisfy your cravings.
Favorite Burger Recipes
If you're a burger enthusiast like us, you'll be thrilled to know that we have a variety of other burger recipes to explore. From air fryer burgers to smoked burgers, turkey burgers in the oven, stovetop burgers, grilled burgers, and even blue cheese cheeseburgers, there's something for everyone's taste buds. You can even venture into the world of mini salmon burgers for a unique twist.
So, what are you waiting for? Grab your ingredients, get cooking, and enjoy these sensational cheeseburger sliders that will leave you craving more!