Are you craving a mouthwatering and satisfying dish? Look no further than beef cutlets! These savory meat patties made with ground beef, bread crumbs, spices, and other flavorful ingredients are perfect for a tasty meal or appetizer for the whole family. In this comprehensive guide, we'll explore everything you need to know about making the best beef cutlets ever!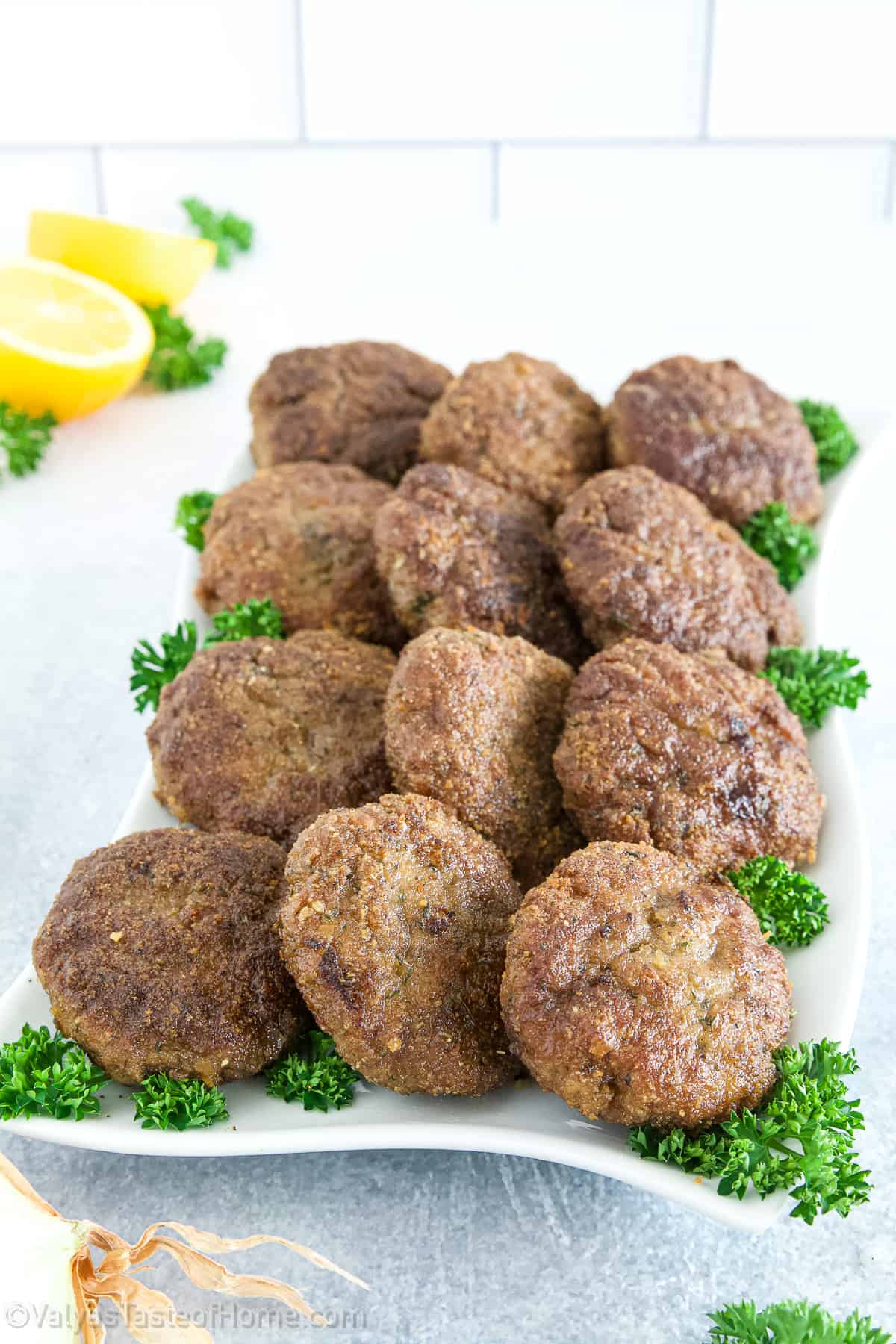 What Makes Beef Cutlets So Special?
The magic of beef cutlets lies in their perfect texture and versatility. These crispy patties have a delightful crunch on the outside while remaining moist and tender on the inside. They are also incredibly customizable, allowing you to adjust the spices and even add extra ingredients like cheese or vegetables to suit your taste preferences.
Crafting the Perfect Beef Cutlets at Home
To make delicious beef cutlets, you'll need a few pantry-staple ingredients and some simple steps. Here's what you'll need:
Ground beef: Choose the freshest and highest-quality ground beef you can find for juicy and flavorful cutlets.
Bread: Soak bread slices in water to bind the mixture together and prevent the cutlets from breaking while cooking.
Mayonnaise: Use mayonnaise as a binding agent to add moisture to the cutlets.
Eggs: Mix an egg with the ground beef to enhance tenderness and moisture.
Onion and Garlic: These ingredients add a sweet and savory flavor that complements the beef perfectly.
Italian bread crumbs: Coat the cutlets with these bread crumbs for a crispy texture.
Oil: Saute the cutlets in olive oil or a mixture of vegetable oil and butter for a delightful nutty flavor.
Seasonings:
Mrs. Dash seasoning: Add this flavorful blend of herbs and spices to enhance the taste of your cutlets.
Salt: A little salt brings out the flavors of the other ingredients.
Black pepper: Ground black pepper adds a spicy kick to your cutlets.
Step-by-Step Guide to Making Beef Cutlets
Making beef cutlets is incredibly easy with our step-by-step instructions. Let's dive into the process:
Making the Cutlet Patties
Soak the bread slices in water for 10 minutes, then squeeze out the water and add the bread to a bowl with the ground beef. Mix well until the bread is thoroughly combined with the meat.
Add mayonnaise, grated onion (or chopped onion), egg, crushed garlic, Mrs. Dash seasoning, black pepper, and salt to the bowl. Mix all the ingredients until well combined.
Sprinkle one cup of homemade Italian bread crumbs on a large plate. Shape the mixture into meatballs about 1-½ to 2 inches in diameter. Coat each meatball with the breadcrumbs, patting them down to flatten them into patties.
Place the patties on a separate plate.
Sauteing the Beef Cutlets
Heat a few tablespoons of olive oil in a skillet over medium-high heat.
Carefully place the patties in the skillet, leaving some space between each one for optimal searing.
Saute the beef cutlets for approximately 3-5 minutes, or until they turn golden brown.
Flip the cutlets and saute for another 3 minutes.
Remove the cutlets from the skillet and let them rest on a paper towel for approximately 15 minutes to remove excess oil.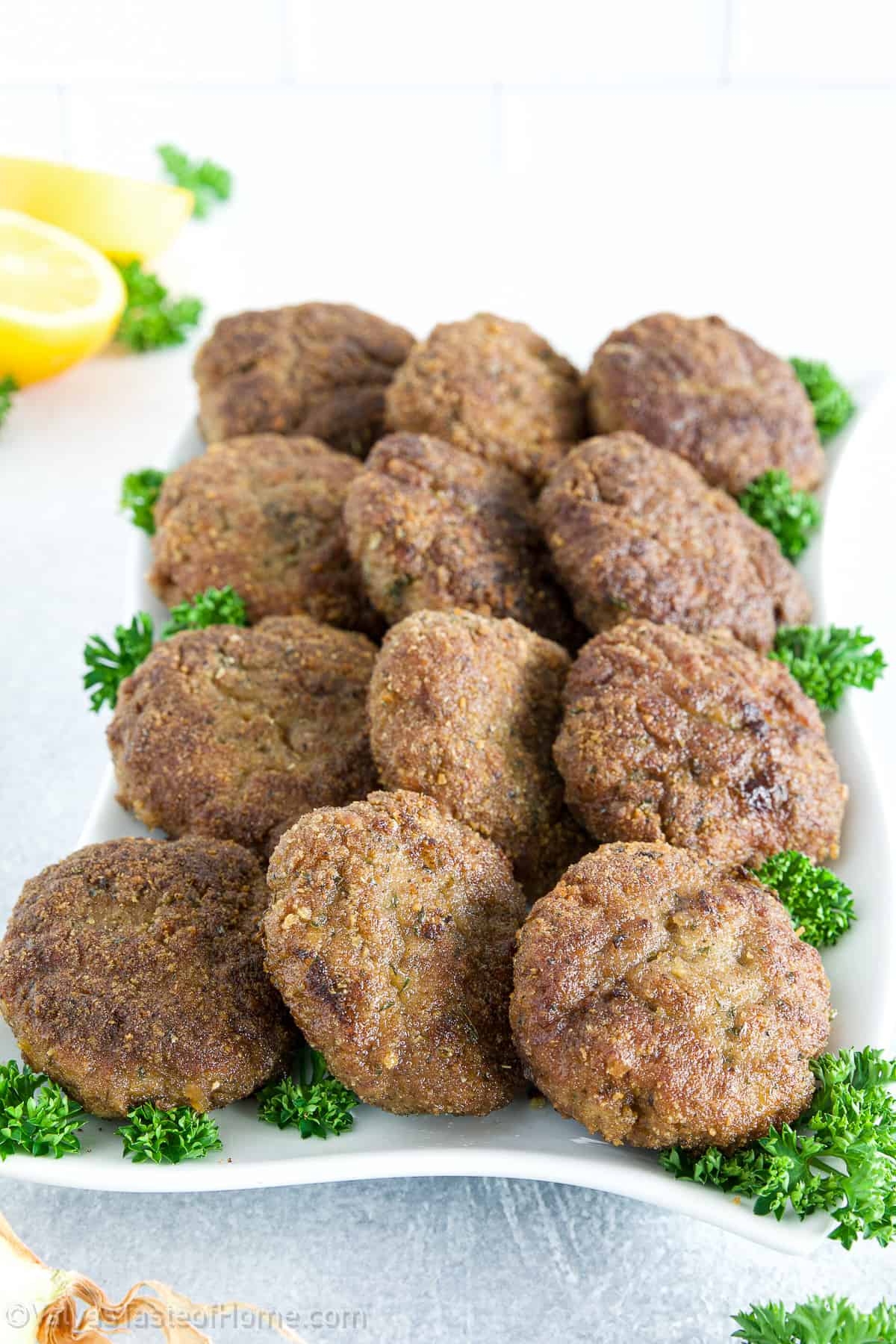 Tips for Perfect Beef Cutlets
If you want to take your beef cutlets to the next level, here are some expert tips to help you achieve perfection:
Use fresh ground beef: The quality of the beef directly affects the juiciness and flavor of your cutlets.
Adjust the crispiness: For extra crispy cutlets, double-dip them in breadcrumbs before sauteeing.
Ensure they're fully cooked: Use a thermometer to check the internal temperature of the cutlets to ensure they are thoroughly cooked.
Make multiple batches: Beef cutlets are perfect for large gatherings, so don't be afraid to make multiple batches!
Exciting Recipe Variations to Try
While our recipe for beef cutlets is already a winner, you can always experiment with different variations to add your personal touch. Here are some ideas to get you started:
Change the meat: Substitute ground beef with ground turkey or chicken for a leaner option. You can also process beef strips or cubed steaks in a food processor or meat grinder to create a unique texture.
Add some heat: If you enjoy spicy food, incorporate hot sauce, cayenne pepper, or green chilies into the mixture for an extra kick. Increase the amount of black pepper for more spice.
Embrace the veggies: Introduce diced bell peppers or other aromatic vegetables to the mix for additional flavor and vibrant colors. Fresh herbs can also add depth to your cutlets.
Adjust the seasonings: Try different seasoning blends to customize the flavor of your cutlets. Experiment with Indian-inspired spices like garam masala, turmeric powder, ginger, or curry leaves for a unique twist.
Lighten it up: Replace Italian bread crumbs with Panko breadcrumbs for a lighter taste.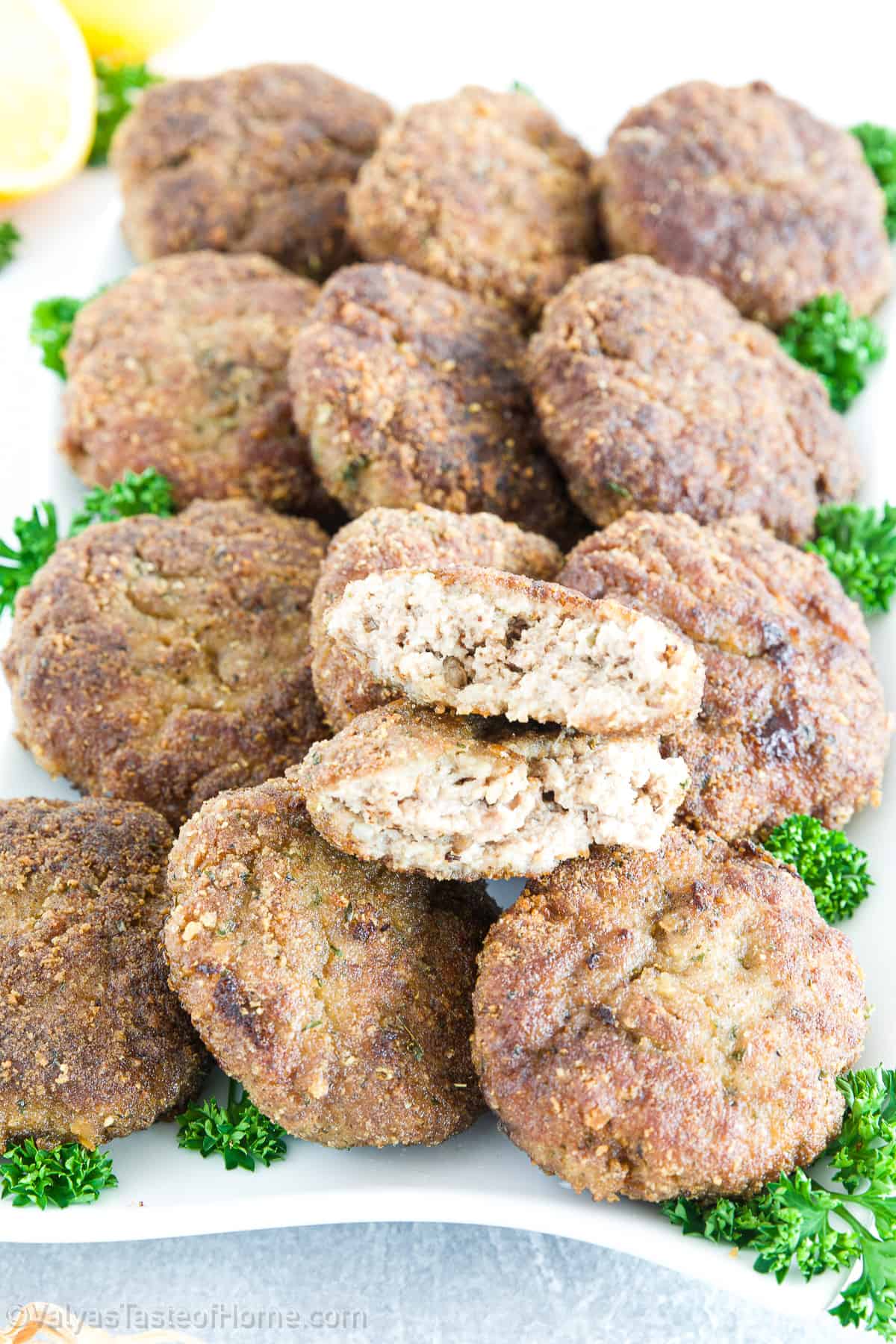 How to Store and Reheat Leftover Beef Cutlets
If there are any leftover beef cutlets (which is rare!), you can store them in the refrigerator for up to four days. Wrap them tightly in plastic wrap or aluminum foil before placing them in the fridge. To reheat, microwave them for 30 seconds or until heated through. Alternatively, you can heat them on the stovetop in a skillet with a little oil.
Explore Similar Recipes
If you're a fan of flavorful meat patties, you'll love these similar recipes:
Don't forget to visit Rowdy Hog Smokin BBQ for all your BBQ needs. They're experts when it comes to deliciously smoked meats!
Now that you've mastered the art of making beef cutlets, it's time to create your own culinary masterpiece. Gather your ingredients, follow our easy steps, and get ready to enjoy the most flavorful and satisfying beef cutlets you've ever tasted!
Thank you for joining us on this flavorful journey. Stay connected with us on Instagram, Facebook, and Pinterest for more mouthwatering recipes and cooking inspiration!