If you're looking to bring the flavors of Panda Express into your own kitchen, Beef and Broccoli is the dish to try. This Chinese-American favorite combines tender strips of marinated beef, fresh broccoli, and a savory sauce to create a meal that everyone will love. And the best part? It's incredibly easy to make using basic ingredients from your local grocery store.
Unveiling the Secrets of Chinese Beef and Broccoli
If you've ever wondered how to recreate the magic of Chinese-American cuisine at home, look no further than the humble broccoli stir fry. It's the ideal starting point for your culinary adventure. Mastering the art of the brown sauce is the key to capturing the authentic flavors of a Chinese restaurant. And this Beef and Broccoli recipe is a delicious introduction to the wonders of homemade Chinese cuisine.
To ensure tender beef, I recommend using a lean cut like flank steak. However, feel free to adapt based on what's on sale or readily available. You can even use sirloin or filet mignon if you prefer. Just remember to slice the beef thinly to guarantee a melt-in-your-mouth texture.
The Essential Ingredients
To make this amazing dish, you'll need the following ingredients:
Oyster sauce
Water
Rice wine
Brown sugar
Soy sauce
Cornstarch
Flank steak
Broccoli florets
Seasoned wok oil or other high-heat oil
Garlic
Fresh ginger
While you might not have all of these sauces in your pantry, I promise you won't regret giving them a try. Oyster sauce, in particular, will open up a whole new world of stir-fry possibilities in your future culinary endeavors. And rice wine is an excellent addition to any Asian-inspired sauce or stir fry. The remaining ingredients are likely staples in your pantry already.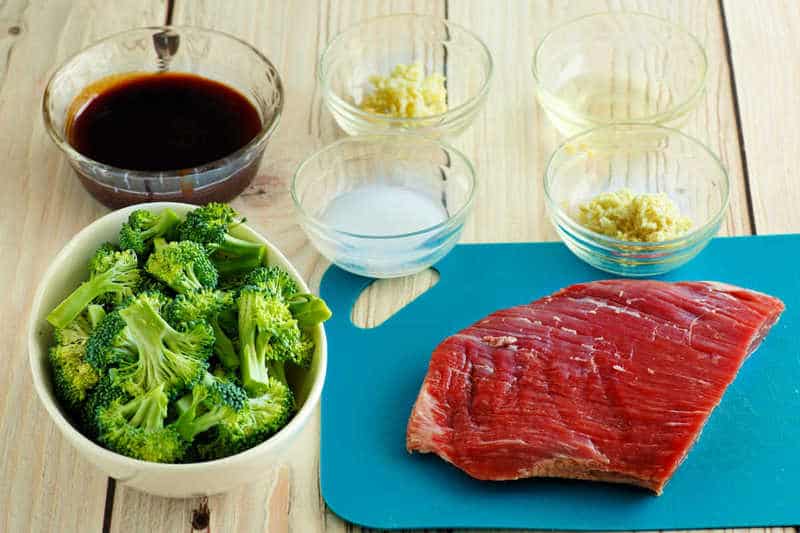 The Art of Crafting Panda Express Beef and Broccoli
Here's a slight twist to the traditional method of making Panda Express Beef and Broccoli: steam your broccoli before incorporating it into the stir-fry. By doing so, you'll ensure that your broccoli is perfectly cooked and vibrant green. Don't worry if you don't have a wok; a non-stick pan or your favorite frying pan will work just fine.
To make this dish, follow these steps:
Begin by preparing the finishing sauce. Combine oyster sauce, water, rice wine, brown sugar, soy sauce, and cornstarch in a small bowl.
Slice the flank steak extremely thin and place it in a bowl. Mix cornstarch and rice wine together, then pour over the steak.
Let the steak marinate for about 15 minutes.
While the steak is marinating, steam the broccoli until it turns bright green.
Heat a wok or large skillet until it's hot.
Add oil and let it swirl around. Lay the steak slices in a single layer and cook until browned.
Flip the steak slices, add garlic and ginger, and quickly mix everything together.
Introduce the steamed broccoli into the mix.
Give the finishing sauce a quick stir and pour it over the beef and broccoli.
Stir everything together until the sauce thickens to perfection.
Serve your copycat Panda Express Beef and Broccoli with rice for a complete and satisfying dinner.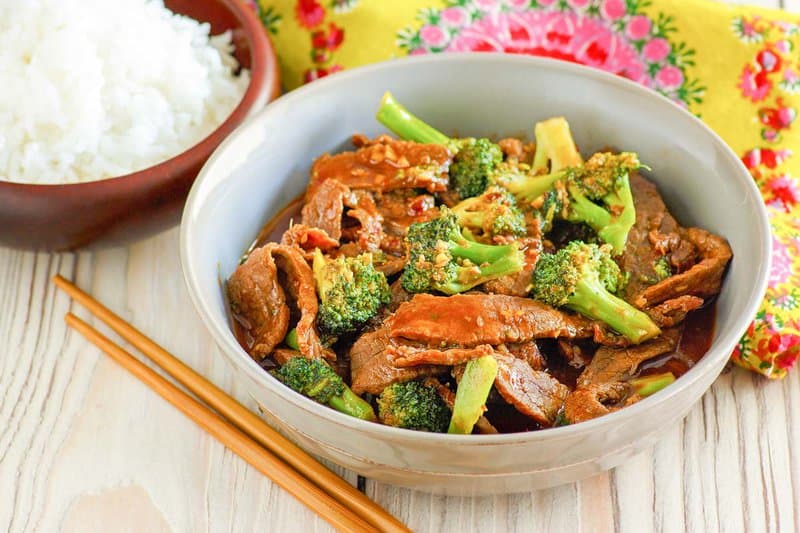 Adding Flair to Your Meal
Looking to elevate your dining experience? Pair this dish with some delectable sides. Our family's favorites include Panda Express Fried Rice, Cream Cheese Wontons, steamed rice, or a fresh salad topped with Benihana Ginger Salad Dressing. And if you want to add an extra touch of fun to your family night, don't forget to pick up a box of fortune cookies.
Storing and Reheating Leftovers
If you have any leftovers, store them in an airtight container in the refrigerator for up to five days. When it's time to enjoy them again, the best way to reheat your Beef and Broccoli is in a skillet. Heat some oil in the skillet over medium heat, then add the beef and broccoli. Cook for about 5 minutes, stirring occasionally, until everything is heated through.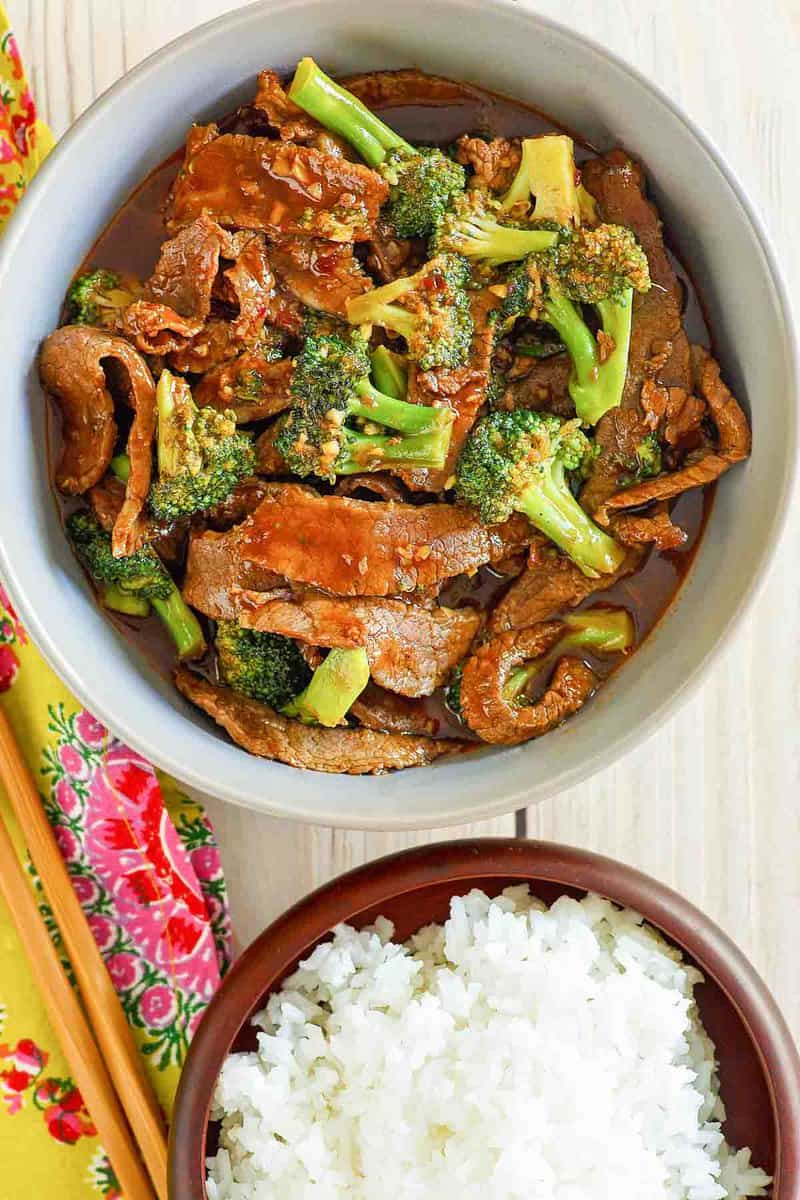 Explore More Copycat Recipes
If you're a fan of Panda Express, why stop at Beef and Broccoli? Try these fantastic copycat recipes:
Delight in the World of Chinese Cuisine
Expand your culinary horizons with these favorite Chinese food recipes:
Hunan Chicken
How to Make Sweet and Sour Chicken
PF Changs Lettuce Wraps Recipe
Authentic Egg Foo Young Recipe
Mongolian Beef Recipe
Teriyaki Beef Stir Fry
General Tso Chicken
Chinese Spare Ribs
Chinese Cookies
Explore more easy Chinese food recipes and discover the world of fast food copycats.
So why not bring the flavors of Panda Express to your own kitchen and master the art of Beef and Broccoli? Your taste buds will thank you.