When it comes to enjoying BBQs with friends and family, we can't always rely on the unpredictable British weather. That's why investing in a BBQ shelter can be a game-changer, allowing you to fire up the grill even when the heavens open. In this article, we'll explore some unique and creative ideas for BBQ shelters that will elevate your outdoor cooking experience.
1. Cabin BBQ Station: The BillyOh Log Cabin Workshop
Perfect for any garden setup, the BillyOh Log Cabin Workshop is not just a shelter but a complete BBQ station. With customizable opening windows and solid-boarded double doors, it provides an ideal space for outdoor cooking. The spacious floor area can even accommodate a mini dining set or a bar countertop, making it versatile and practical.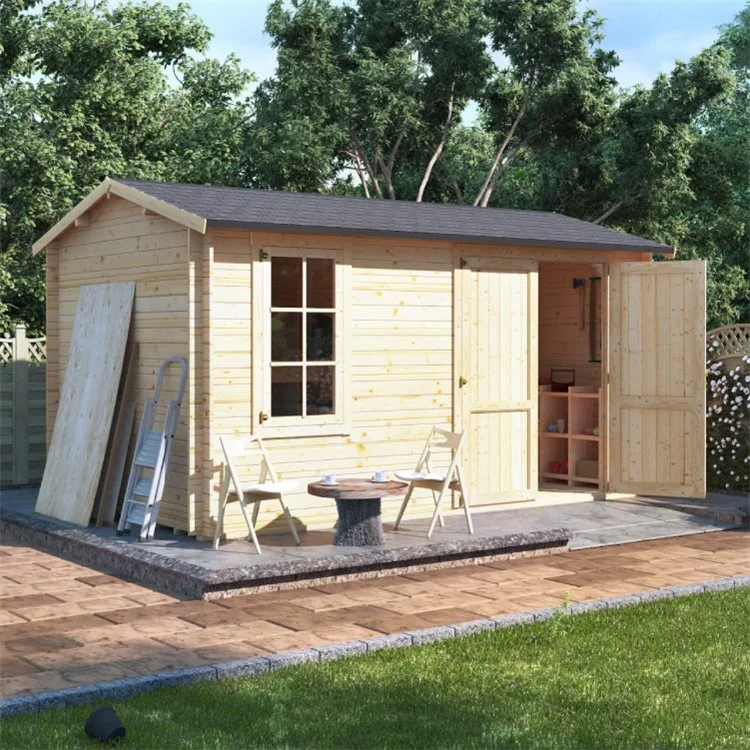 2. Stone BBQ Area: Embrace the Outdoors
Revamp your outdoor cooking experience with an optimized stone BBQ shelter. Pair it with a comfortable seating area and a pergola to shield you from the sun's rays on warm days. This combination creates a cozy and inviting space that seamlessly integrates with your garden.

3. Tiny Corner BBQ with Roof: Style Meets Functionality
Transform your modest garden into an inviting BBQ haven with a compact roofed shelter. Add a kitchen nook that caters to your family's culinary desires, ensuring you don't compromise on style. Enjoy the pleasures of al fresco dining while staying protected in a limited space.
4. Bricks and Light Wood: Rustic Oasis
Immerse yourself in the pleasure of outdoor cooking amidst a rustic oasis. Use weathered wood panels and authentic natural stone to create a design that effortlessly blends timeless elegance with nature's raw beauty.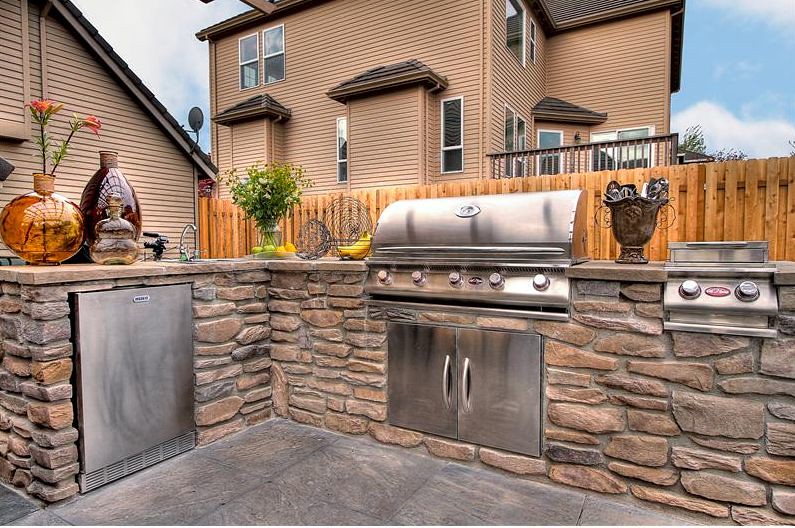 Is it a wooden wall? No, it's an amazing BBQ shelter with a foldable door that also serves as a shelter while you're cooking. This modern shed design allows you to close it off when not in use, providing both functionality and style.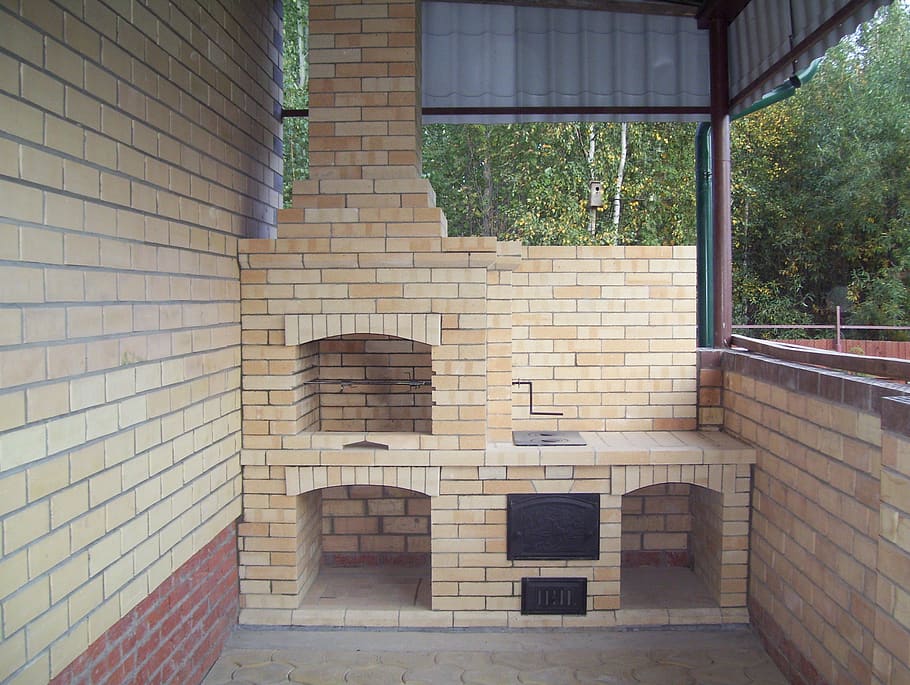 6. Outdoor Kitchen Shed: Simple and Functional
Transforming a shed into a BBQ station is easier than you think. Clear the shed, install shelves for storage, and place a sturdy table for food prep. Add hooks for utensils and hang a whiteboard for menus. Don't forget to create a cozy seating area nearby for a complete outdoor kitchen experience.
7. BBQ Simple Shack: Keep It Minimal
If simplicity is your style, a minimalist setup might be perfect for you. Place whatever you need under a shelter for protection from the rain, without the need to bring the entire kitchen. Keep it minimal and enjoy the essence of outdoor cooking.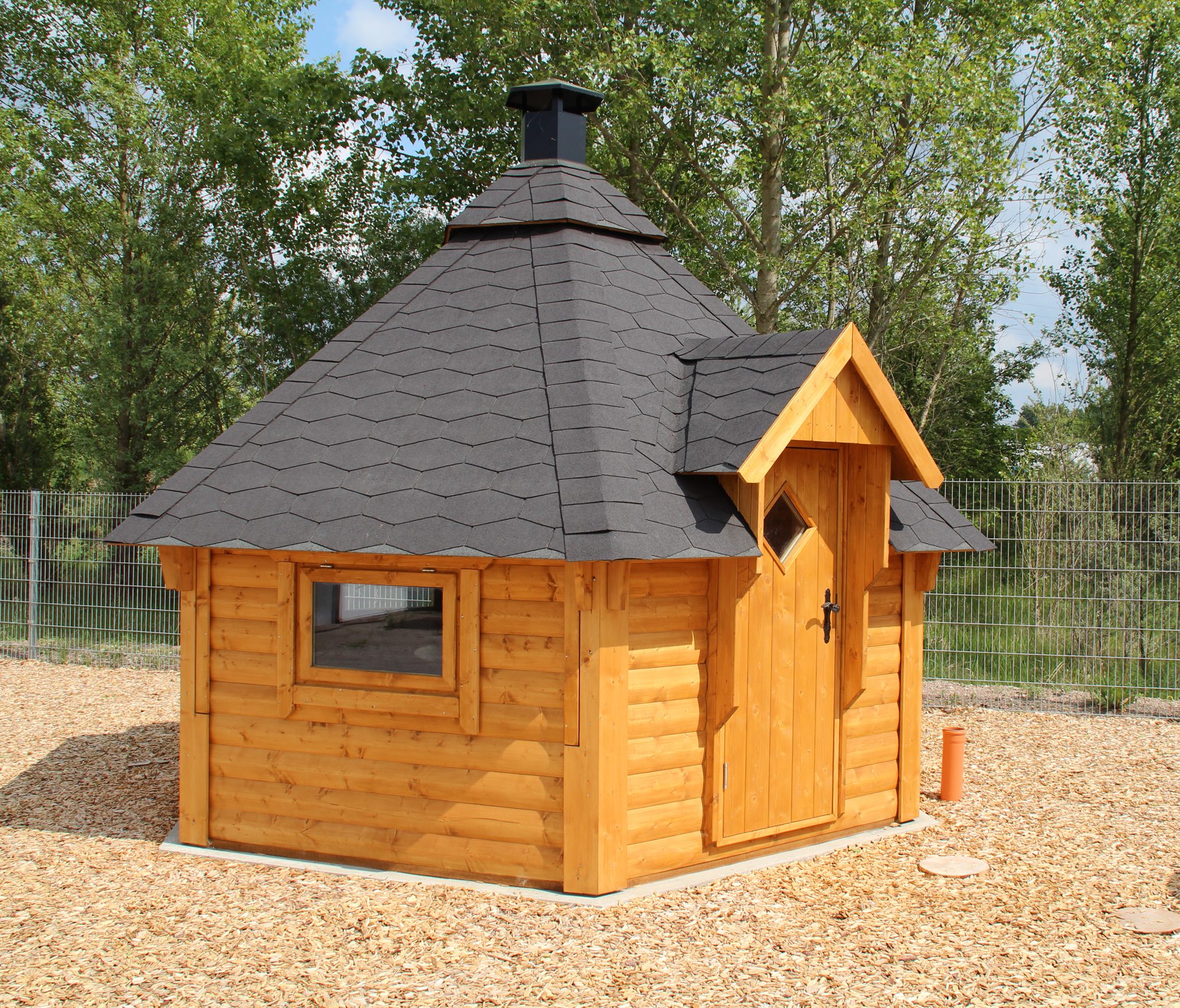 8. DIY BBQ Shelter: Unleash Your Creativity
If you're handy with wood, try building a simple shelter for your BBQ yourself. Customize the size to fit your needs, keeping you and the grill covered while cooking. Let your creativity flow and create a unique DIY BBQ shelter that perfectly suits your space.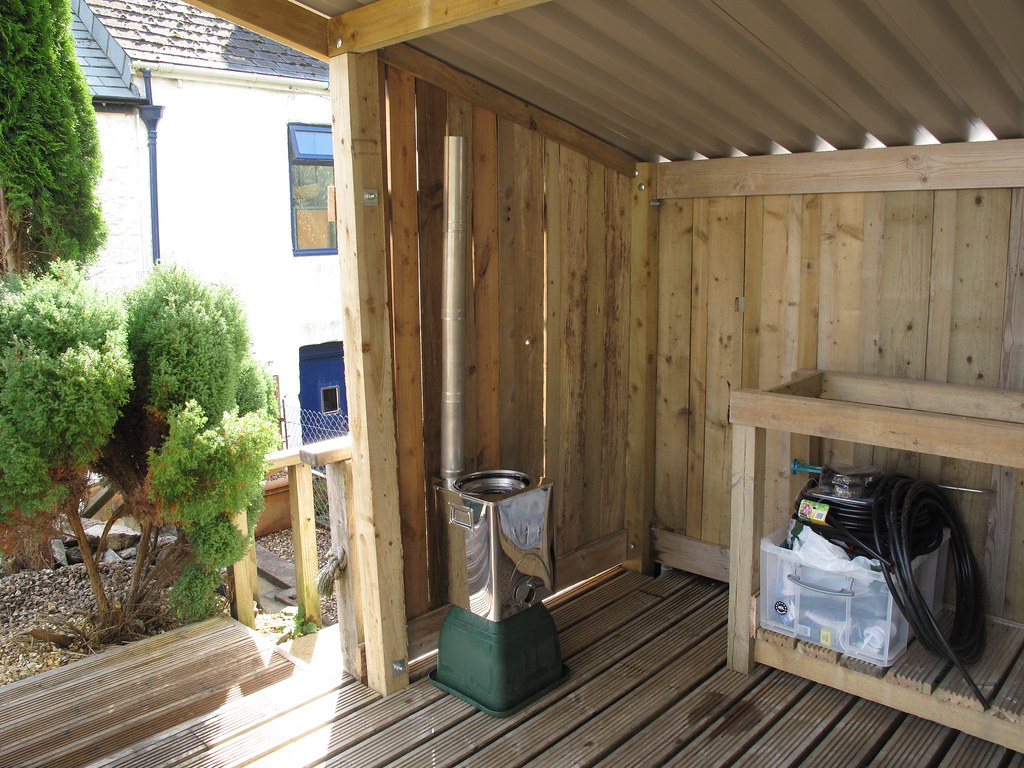 9. Tiny BBQ Shelter: Compact and Cozy
Install a compact roof structure made of weather-resistant materials. Attach sidewalls or curtains for additional protection, ensuring proper ventilation to prevent smoke buildup. Add hooks or shelves for utensil storage, making the most of your limited space.
10. Semi Pergola for BBQ: Shade and Shelter
Position a semi-pergola over the grill to provide shade and shelter from rain. Choose a sturdy material like wood or metal for durability. Enhance the coverage by adding a retractable canopy or curtains. Create a comfortable seating and food preparation area beneath the pergola for an enjoyable outdoor cooking experience.
Conclusion
With the sporadic nature of the British weather, having a roof over your BBQ is a game-changer. It allows you to enjoy cooking outdoors, come rain or shine. Whether you're looking for a simple and minimal setup or a lavish outdoor kitchen, there's a BBQ shelter idea to suit every taste. Explore the possibilities, unleash your creativity, and create an outdoor cooking haven that will elevate your grilling experience.
Shop BBQs here.