Ditching the traditional tomato-based BBQ sauce doesn't mean sacrificing taste. Introducing our incredible Tomato-Free BBQ Sauce, a game-changer in the world of reflux-friendly condiments. Get ready to indulge in a sauce that's off-the-charts delicious, boasting a beautiful texture perfect for dipping or glazing.
Celebrating Barbecue Traditions
Is there anything more comforting than the joy of savoring great barbecue? It evokes memories of summer nights, tailgating at football games, and cherished holidays with family. Barbecue is a timeless American tradition, one that brings people together for good reason.
A Tomato-Free Solution
Unfortunately, the two main ingredients found in most barbecue sauces, tomatoes, and vinegar, can be problematic for those battling heartburn and GERD. That's where our tomato-free BBQ sauce comes in. We've created a sauce that is not only free from tomatoes but also free from added acids. Instead, we use applesauce, providing a mildly acidic tang at a much lower level than vinegar.
Unveiling the Ingredients
The foundation of our sauce is made from butternut squash, which lends both consistency and a touch of sweetness, reminiscent of the vegetable notes found in traditional barbecue sauces. It's worth mentioning that this sauce is both gluten and dairy-free, and its magic ingredient? Liquid smoke. Though a polarizing flavor, when proportioned perfectly alongside other ingredients, liquid smoke transforms into barbecue sauce perfection. Alternatively, you could substitute a tablespoon of smoked paprika, but be cautious as it may trigger GERD symptoms.
A Harmonious Balance
The key to a fantastic barbecue sauce lies in striking the right balance. Our tomato-free BBQ sauce achieves just that. It's not overly smoky, spicy, or salty, but rather pleasantly sweet, akin to a delectable honey barbecue sauce. Removing the acidic elements accentuates the inherent sweetness, ensuring a delightful experience with every bite.
Crafting the Sauce
Curious about whipping up your own tomato-free BBQ sauce? Here's what you'll need:
Ingredients for Tomato-Free BBQ Sauce
Butternut Squash: The base of the sauce, providing sweet and earthy notes with a silky texture.
Unsweetened Applesauce: Adds a pleasant zip and tang.
Molasses: Brings depth and complexity with its rich sweetness.
Coconut Aminos: Provides the umami hit essential in any barbecue sauce.
Hickory Liquid Smoke: Just a touch transforms the sauce into a smoky delight.
Onion Powder: A savory herb that balances the sauce's sweetness.
Ground Mustard and Ginger: Offers a delightful bite that gives the illusion of acidity.
Ground Cumin: Adds warmth, earthiness, and a hint of citrus.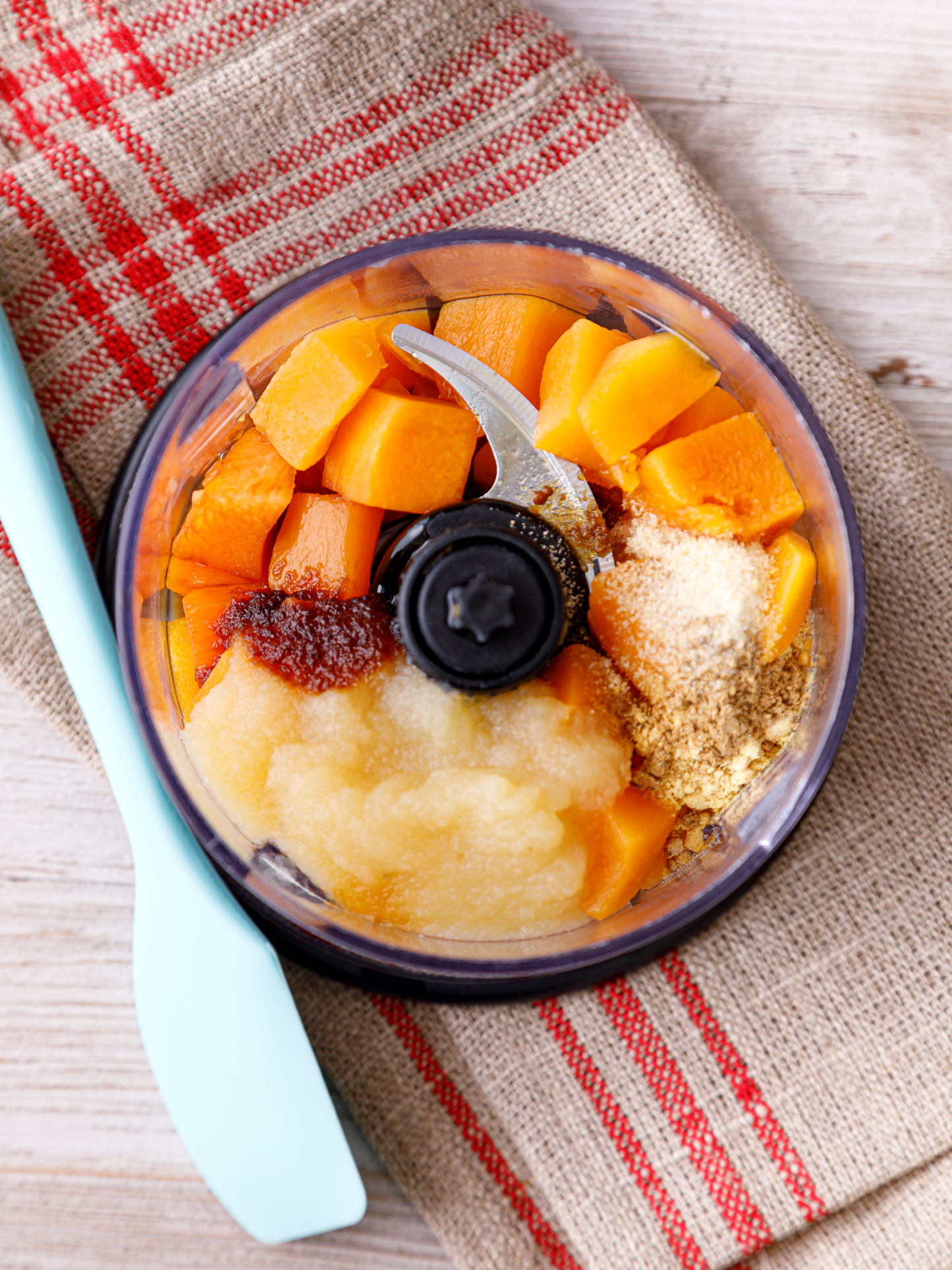 Bringing It All Together
Let's dive into creating this tantalizing sauce:
Steam or boil the butternut squash until fork-tender. Drain well.
Transfer the cooked butternut squash to a blender or food processor. Add all the remaining ingredients and blend until smooth.
Transfer the sauce to a saucepan over medium-low heat. Cover and bring it to a simmer.
Let the sauce simmer for 15 minutes, stirring occasionally. To prevent splattering, remove it from the heat every few minutes, stir, and re-cover.
Rinse out the blender or food processor and transfer the cooked sauce back into it. Blend until entirely smooth. Store the sauce covered and refrigerated for up to five days.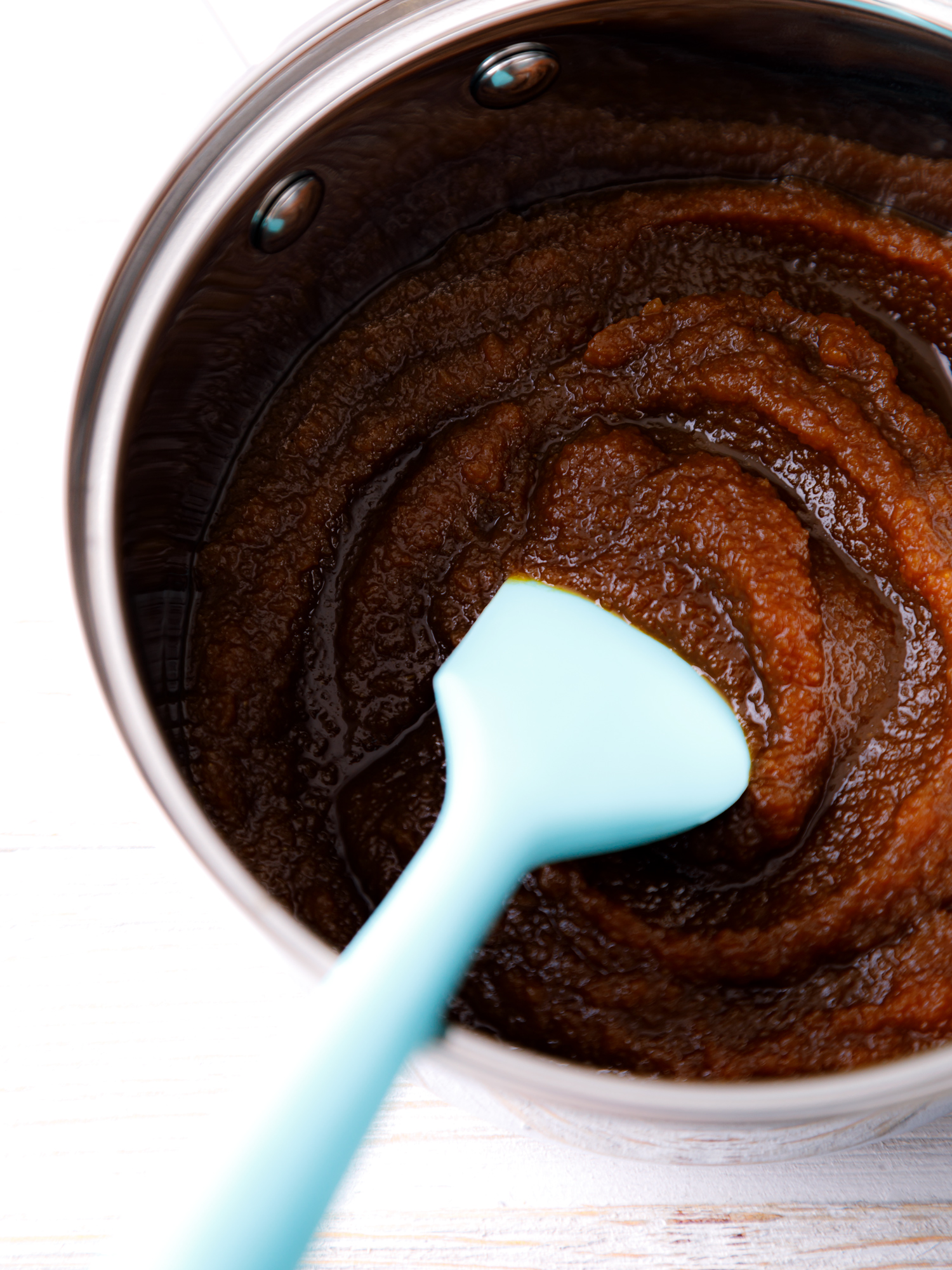 Ways to Enjoy
Our tomato-free BBQ sauce is not only perfect for dipping, but it also excels as a glaze for low-fat meats like chicken breasts or pork tenderloin. You can even add it directly to raw chicken or pork before cooking, as it won't burn before the meat finishes cooking. For an extra flavor boost, spoon more sauce over the cooked meat.
Now, you can relish the joy of barbecue and create lasting memories without worrying about reflux!
For more mouthwatering, reflux-friendly recipes, take a look at our collection:
Tomato-Free Pasta Sauce
Hearty Chicken, Rice, & Vegetable Soup
Skillet Turkey Meatballs in Mushroom Gravy
Learn more about managing GERD and acid reflux. Visit Rowdy Hog Smokin BBQ for more information.