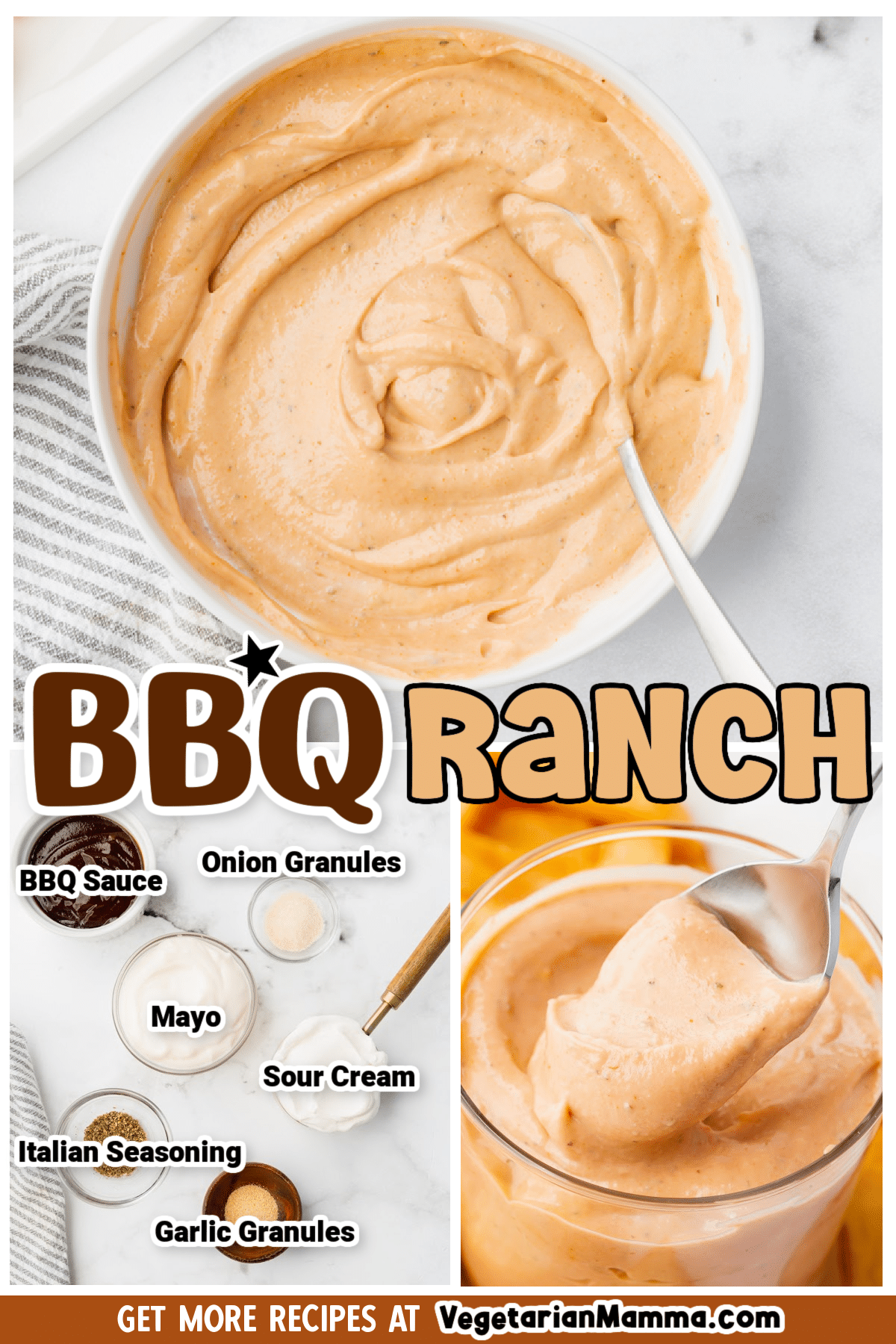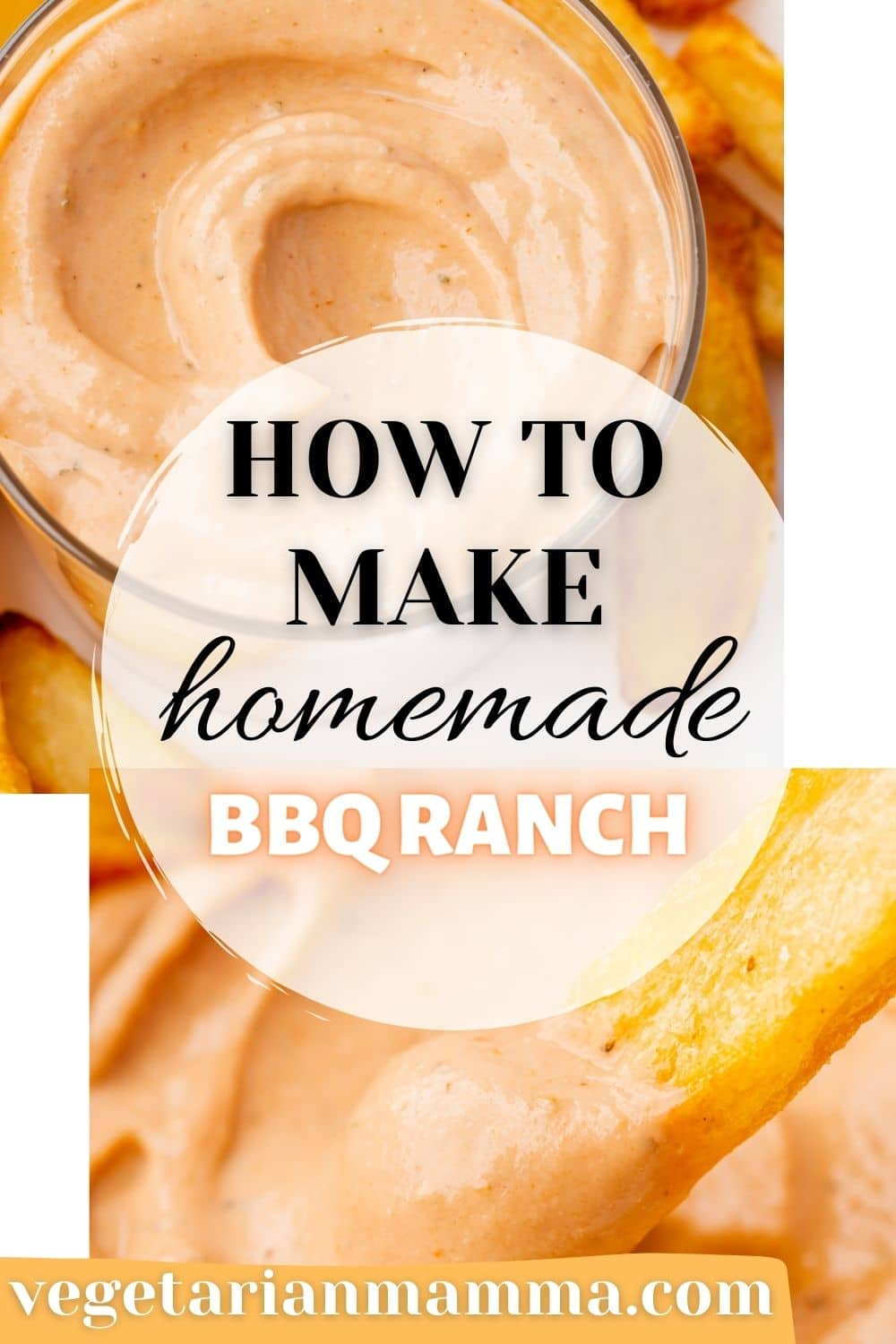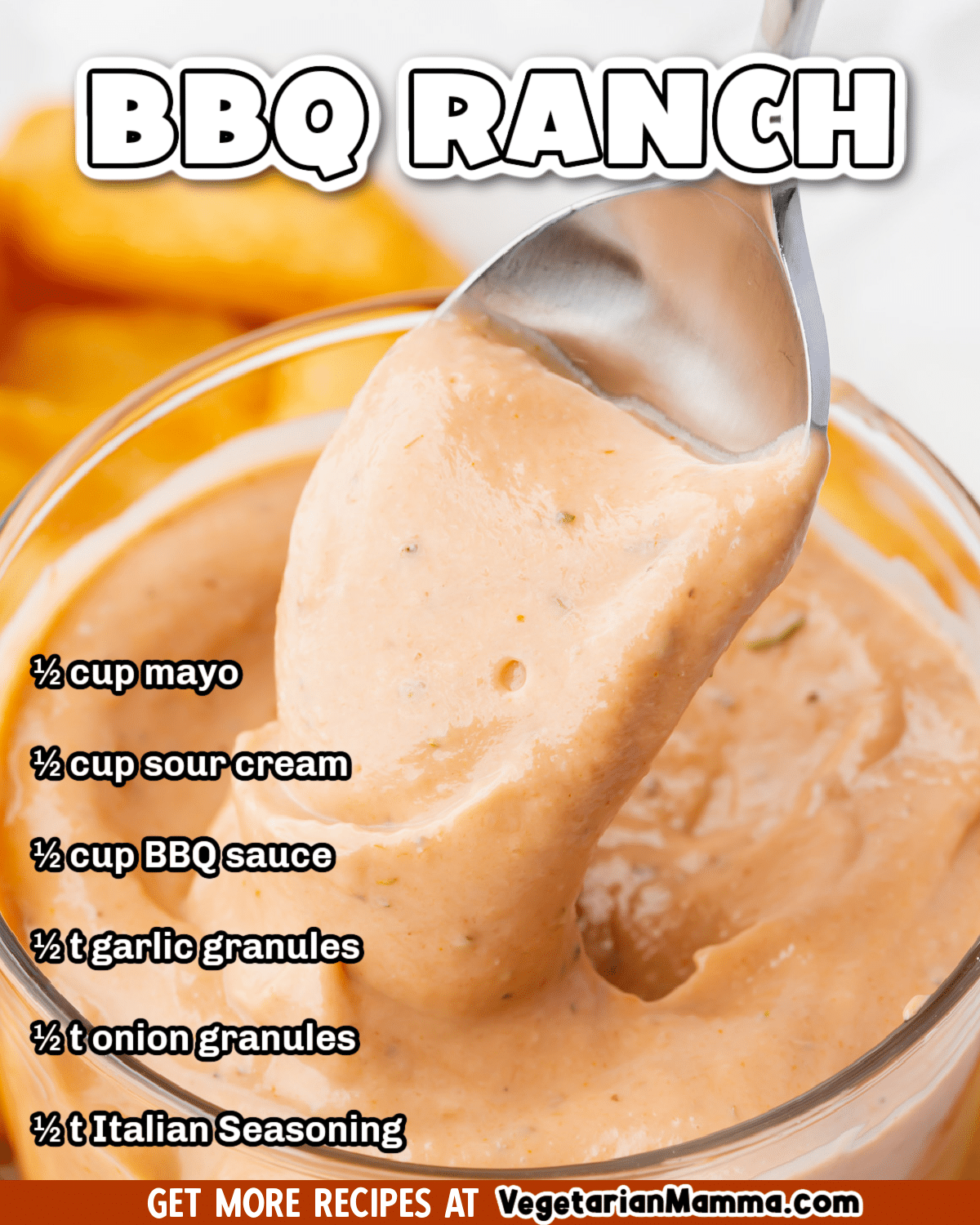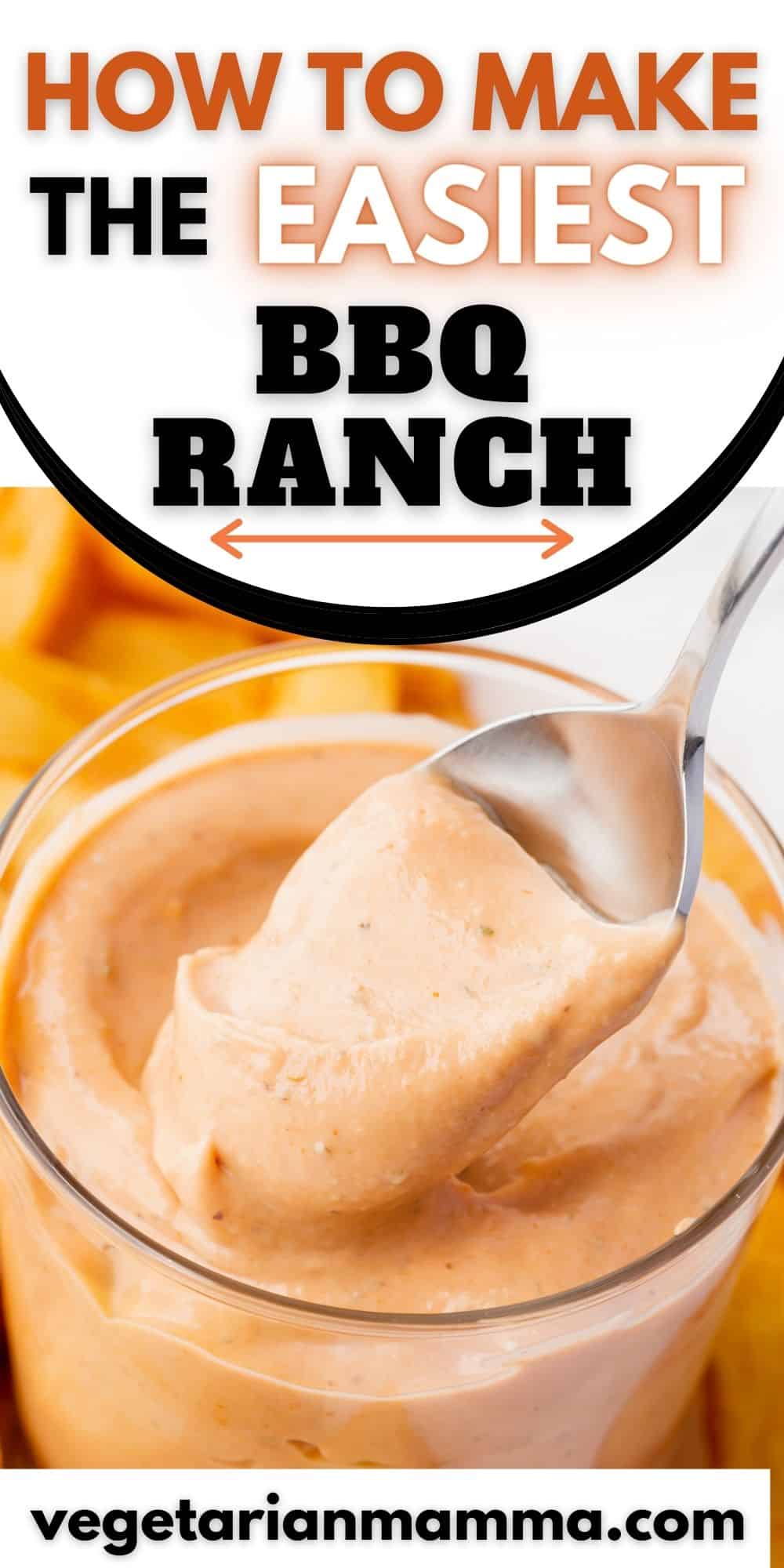 Are you craving a delectable sauce that's perfect for dipping or topping your burgers? Look no further than this mouthwatering BBQ Ranch Dressing. This recipe is a delightful combination of tangy barbecue sauce and creamy ranch dressing, resulting in a flavor explosion that will leave you wanting more.
Perfect for Dipping
Imagine a sauce that brings together the rich flavors of barbecue sauce and the smoothness of ranch dressing. It's like a match made in heaven, but even better! Whether you're a fan of dipping raw veggies, french fries, or even topping your veggie burgers, this BBQ Ranch Dressing is the answer to all your sauce cravings.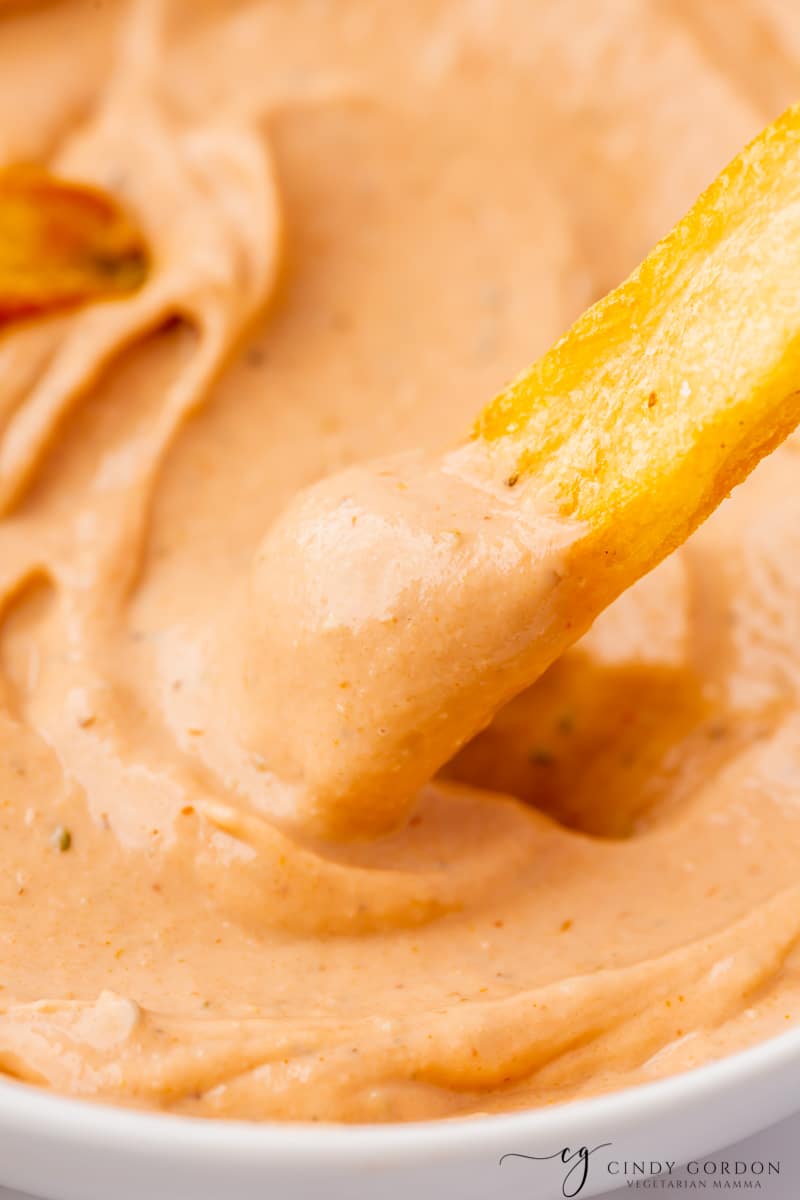 If you're worried about dipping before trying, don't be. As a fellow sauce enthusiast, I firmly believe that everything tastes better when dipped. Why deprive your taste buds of pure flavor satisfaction? Plus, if you're surrounded by a family of dippers like me, there's no judgment, only a shared love for the ultimate dipping experience.
Simple and Delicious
The best part? This BBQ Ranch Dressing recipe requires zero actual cooking. No need to turn on the oven or wait for things to settle. It's as easy as gathering a few simple ingredients and voila! Your barbecue ranch dip is ready to be devoured. Trust me; it couldn't get any easier than this.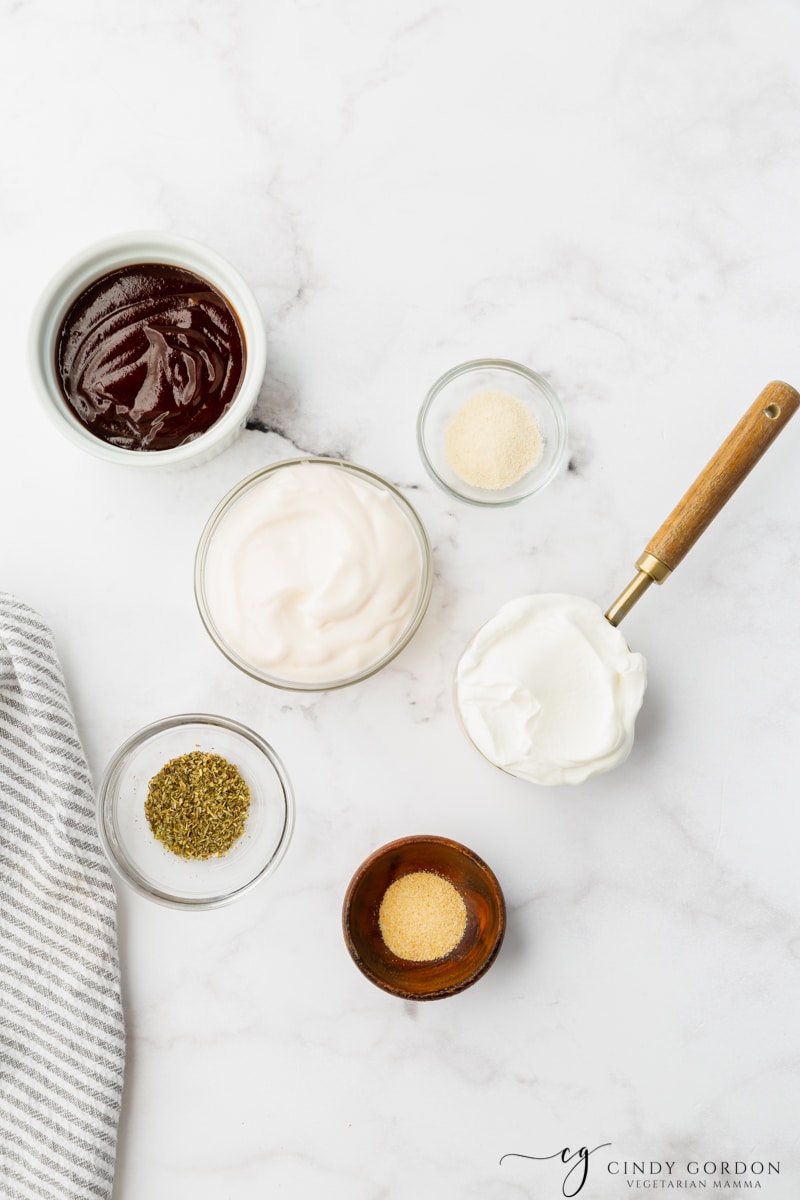 But don't let the simplicity fool you—this recipe is bursting with flavor. The combination of herbs, spices, barbecue sauce, and ranch dressing creates a taste sensation that will elevate any dish. Trust me when I say there's no dipping sauce out there quite as good as this one.
Versatile and Crowd-Pleasing
The versatility of this BBQ Ranch Dip is what makes it truly special. You can even add your own twist by throwing in some black beans or cheddar cheese to take it up a notch. With the holidays just around the corner, why not surprise your family and friends with this secret sauce that will make any gathering a memorable one?
And let's not forget about the grand event that captures the attention of millions worldwide—the Super Bowl! This dip will steal the show at any Super Bowl party or gathering, ensuring you're crowned the MVP of flavor.
Your New Favorite Recipe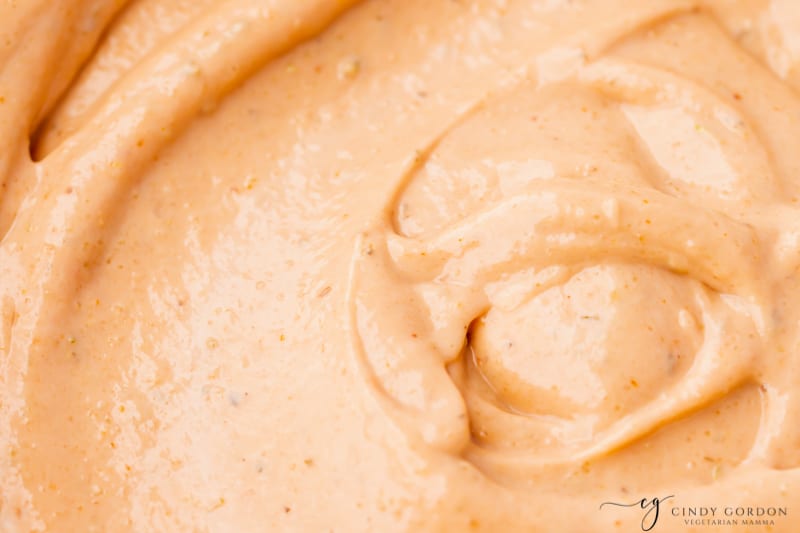 So, now that you've discovered this amazing BBQ Ranch Dressing, why not give it a try? I guarantee you won't be disappointed. For the full list of ingredients and instructions, check out the recipe card at the bottom of the page. You'll be amazed at how such simple ingredients can create such a sensational taste.
But wait, there's more! If you loved this recipe, we have plenty more to share. Explore our wide range of allergy-friendly recipes that are nut-free, gluten-free, and even vegan. We have something for everyone to enjoy.
Rowdy Hog Smokin BBQ is the perfect place to find all your barbecue needs. Their expertise and dedication to delivering mouthwatering BBQ will leave you satisfied and craving for more.
Now, it's your turn. What's your favorite dipping sauce? I'd love to hear about it! Leave a comment and let's celebrate the joy of flavorful sauces together.
Yay! You made it this far, and I'm thrilled! If you decide to give this recipe a try, I'd love for you to leave a quick review & star rating ★ below. Make sure you also follow me on Instagram, Pinterest, YouTube, and Facebook for more exciting recipes and culinary adventures.
We recently updated our photos and post, so here are the old photos for a touch of nostalgia.