Are you craving a mouthwatering dinner that requires minimal effort? Look no further than our extraordinary BBQ Pork Steaks in the Slow Cooker recipe! With its simplicity and unbeatable flavor, it's no wonder this dish has become one of our all-time favorite slow cooker recipes.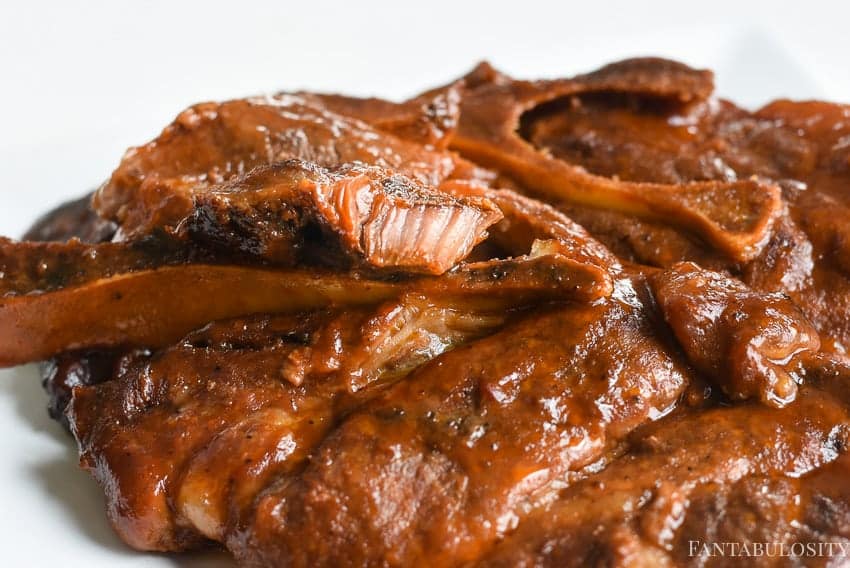 Updated on April 12, 2021
❤️ Why You'll Love This Recipe
Prepare to be amazed by the ease and convenience of this recipe. We pride ourselves on sharing quick and hassle-free dishes, but let us assure you, this pork steak recipe takes "easy" to a whole new level. Don't just take our word for it; the recipe itself will prove it!
If you're pressed for time and can't wait for a slow cooker recipe, we've got you covered too. Check out our hyperlink to the Baked BBQ Pork Steaks recipe. It's the perfect solution when time is of the essence!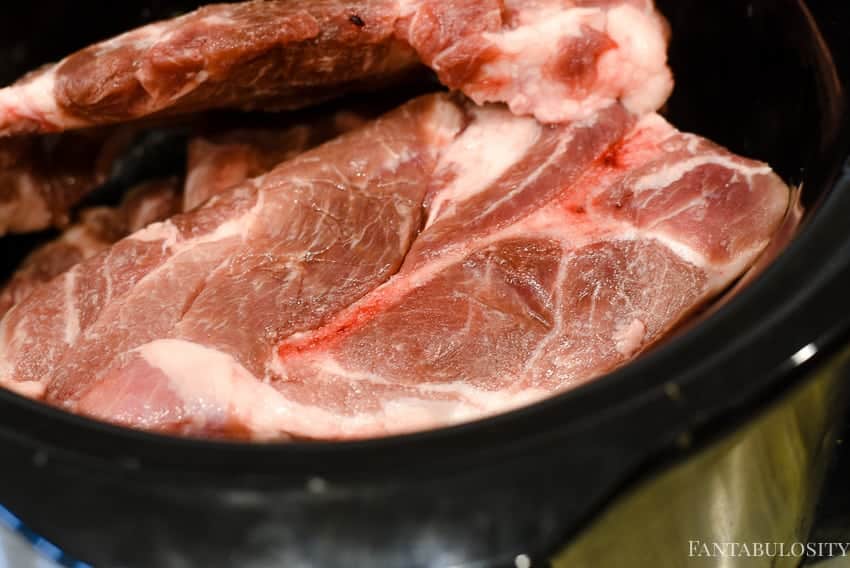 Believe it or not, the hardest part of this recipe is simply retrieving the pork steaks from the deep freezer.
💡 FAQs
For those who prefer visual information, we've included a helpful recipe card at the bottom of this post.
👩🏻‍🍳 How to Cook Pork Steaks
Begin by lightly seasoning the pork steaks with salt and pepper before placing them in the slow cooker. Our freezer is stocked with an abundance of pork thanks to our generous parents. Since we decided on a whim to make pork steaks for dinner, we threw those frozen cuts directly into the slow cooker.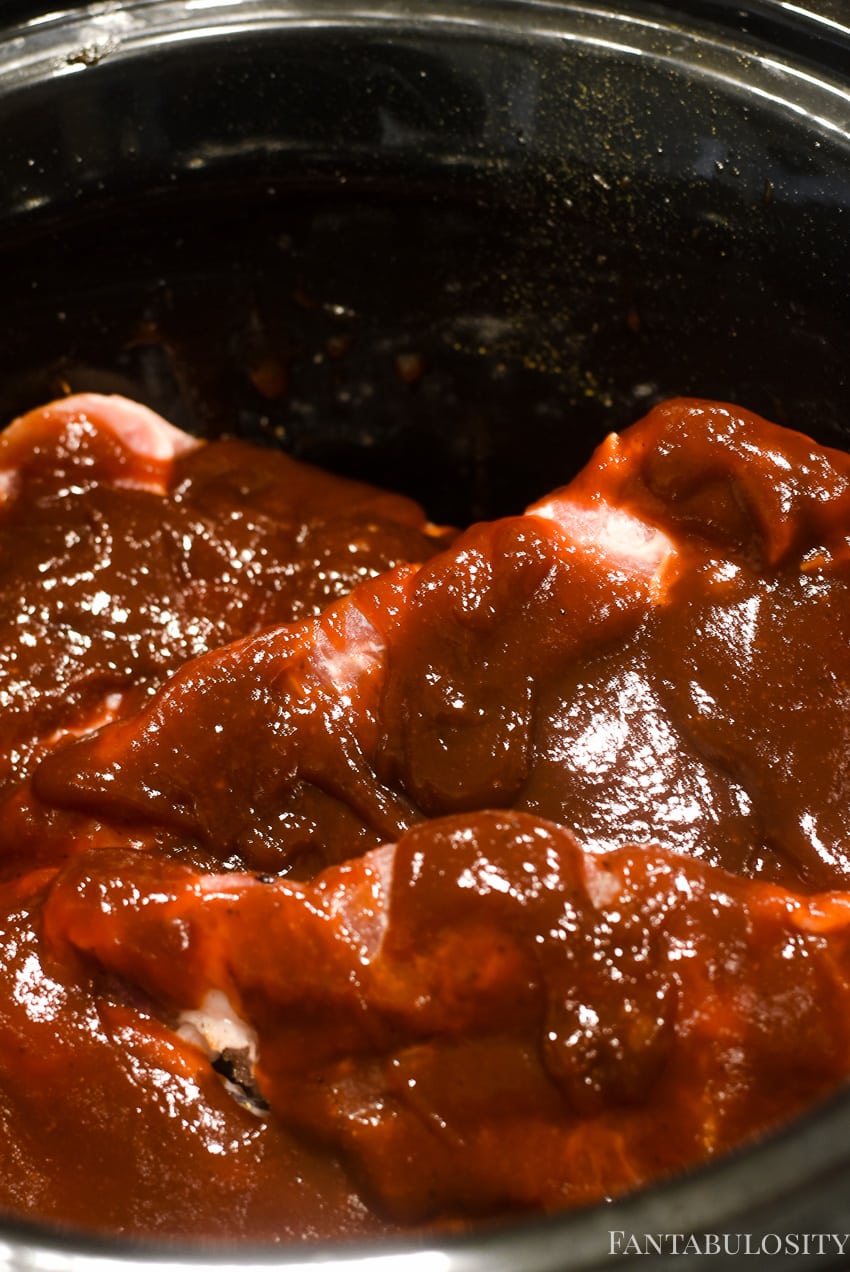 If your pork steaks aren't frozen, it's a good idea to make a few small slits in each steak to enhance the flavor and expedite the cooking process.
Here's a quick rundown of the cooking steps:
Start by adding a dab of barbecue sauce to the bottom of the slow cooker.
Place a steak in the slow cooker and baste it with a little more barbecue sauce.
Repeat the process, ensuring that each steak is thoroughly coated with sauce.
Cook on low for approximately 4-6 hours, or until the steaks are done. Make sure the internal temperature of the pork reaches 145 degrees Fahrenheit. Allow the steaks to rest for 3 minutes before serving, or continue cooking until the internal temperature reaches 160 degrees Fahrenheit (in accordance with the USDA's recommended temperatures).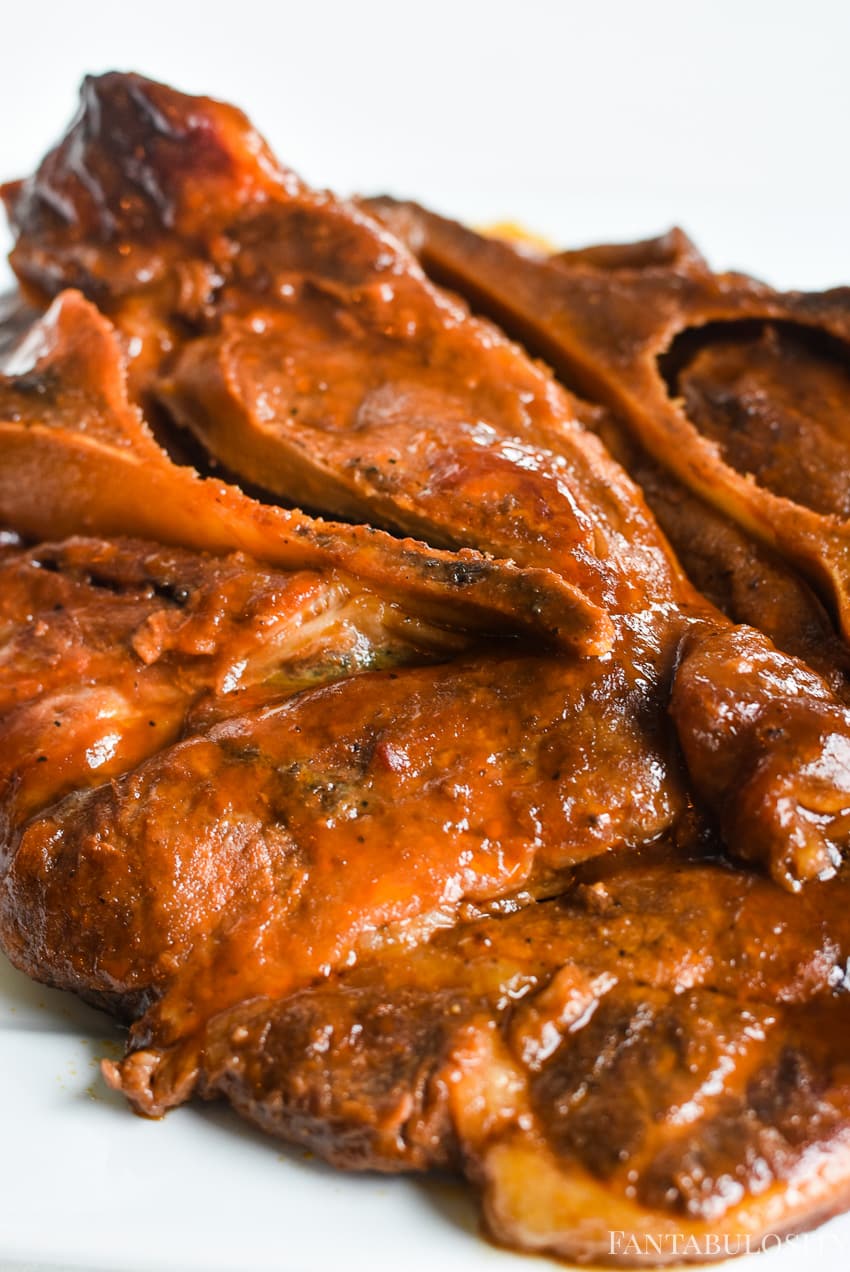 Slow Cooking Makes Tender Pork Steaks
We've always searched for ways to achieve tender pork steaks, and cooking them in the slow cooker has proven to be the ultimate method. It's worth noting that my husband paused mid-bite to exclaim, "Jessica… these are really, really tender."
Needless to say, we may never prepare pork steaks any other way again. The tenderness was remarkable, and we're even contemplating cooking them again just to prepare a delectable "pulled pork" style dish. This recipe has truly earned its place as one of the best pork steak recipes we've ever encountered.
One helpful tip: Our slow cooker tends to cook incredibly fast, even on the low setting. So, if we leave the pork steaks in the crockpot for a few extra hours (at least four), they become almost difficult to remove without the meat falling off the bone.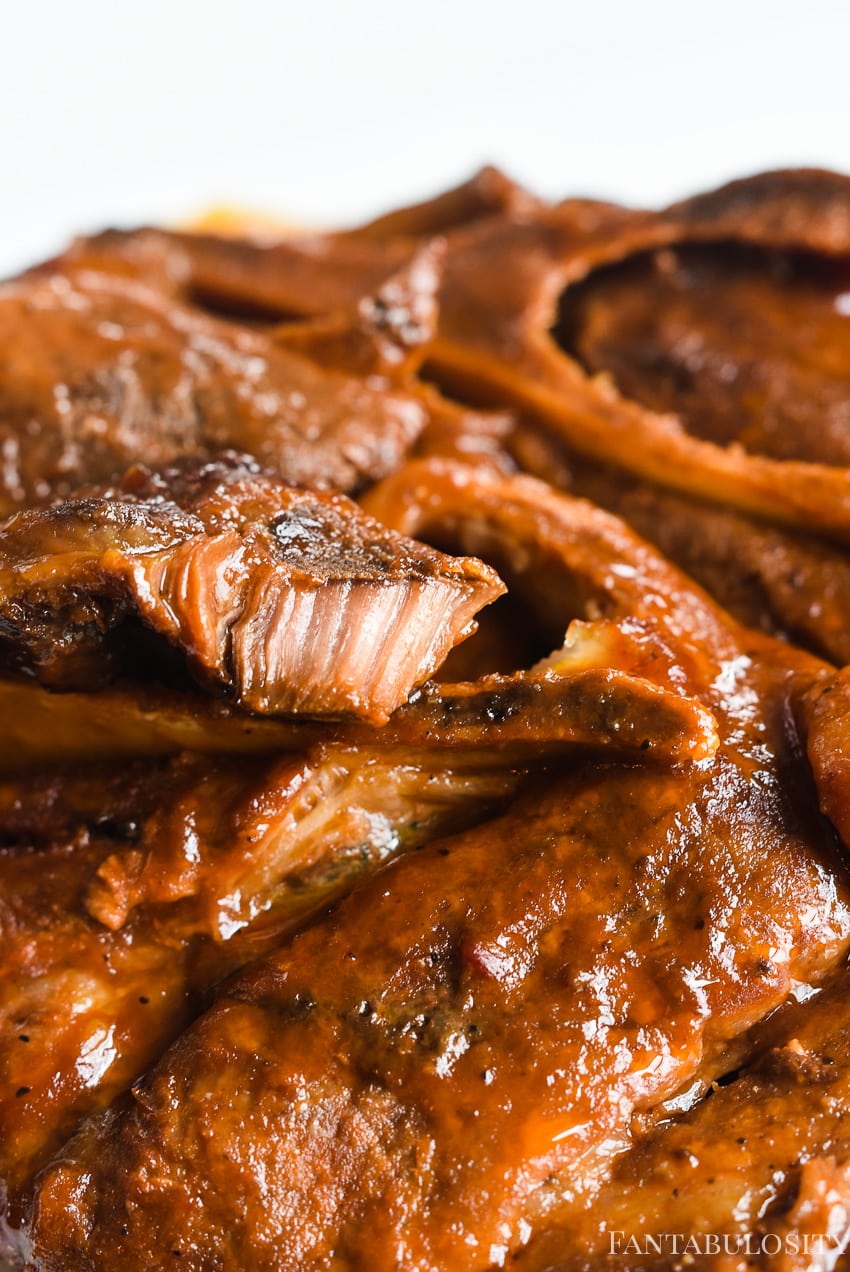 🥗 What to Serve With Pork Steaks
To complement the deliciousness of our BBQ pork steaks, we highly recommend pairing them with red skin potato salad (or cauliflower potato salad for those following a low-carb diet). For something a little different, try our BBQ ranch cornbread salad. And for a quick and easy option, you can't go wrong with a can of green beans prepared using one of our favorite methods for enhancing their flavor.
❄️ How to Store Leftover Pork Steaks
If you find yourself with any leftover pork steaks, simply allow them to cool off before transferring them to an airtight container. Pop the container in the refrigerator, and your leftovers will stay fresh for 3-5 days.
🥩 More Steak Recipes
Are you a steak lover? If so, we've got you covered. Be sure to check out our popular oven-baked steak recipe, steak bites, and venison steak recipe. These mouthwatering dishes are sure to satisfy your steak cravings.
📖 Recipe
Do you often find yourself struggling to come up with quick and easy dinner ideas for your family? We've listened to your pleas and created a cookbook exclusively tailored for you. Make the most of this opportunity and simplify your dinnertime routine like never before.
Remember, the secret to incredible BBQ Pork Steaks lies within the slow cooker. Prepare for tender, juicy, and downright delicious results that will have everyone coming back for more.