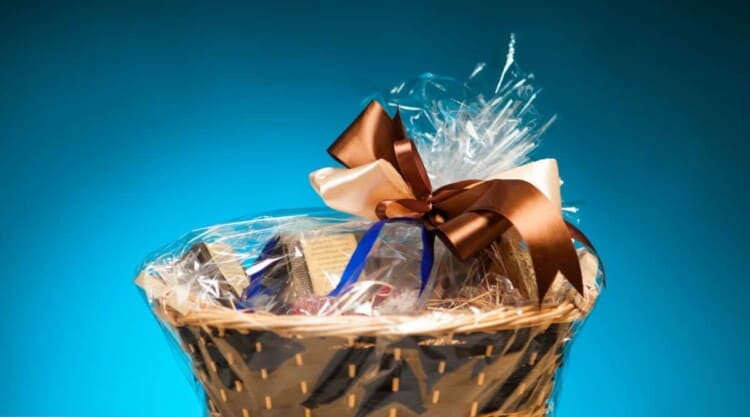 In this article, we present a tantalizing assortment of BBQ gift basket ideas that will wow even the most discerning grill lovers. Whether you're looking for a gift for someone special or dropping hints for your own wish list, we've got you covered.
The Perfect Gift for Every BBQ Enthusiast
For Beginners: Essential BBQ Tools and Utensils
If you know someone who is just starting their grilling journey or is in dire need of an equipment upgrade, this gift basket idea is a splendid choice. You can include must-have items like a high-quality spatula, stainless steel barbecue knife, a set of tongs, a barbecue fork, and a selection of basting brushes in different sizes. To top it off, add a stylish apron.
For sports enthusiasts, you might even find branded gear featuring their favorite team. Just remember, quality should never be sacrificed for novelty. Gather these essentials and present them in a practical carrying case or toolbox, along with some delicious sauces or rubs, for a customized gift that any grill master would adore.
For Intermediate Grillers: Gadgets and Accessories to Elevate the Experience
For seasoned grillers who already have the basics covered, it's time to explore the realm of grilling gadgets and accessories. These extras are not essential, but they can take the grilling and smoking experience to new heights. Consider items like digital thermometers, fish and veggie grilling baskets, beer can chicken holders, rib racks, corn holders, reusable kebab skewers, and cedar planks. And if you're feeling adventurous, why not surprise them with a Looftlighter or another cool yet unconventional tool?
Introducing new toys into any hobby adds a fresh dose of excitement. For a plethora of delightful ideas and reviews in this category, check out our comprehensive guide to the best BBQ, grill, and smoker accessories.
For the Pro Pitmasters: Gourmet Sauces, Rubs, Glazes, and More
We all know someone who is a seasoned pro and seemingly has everything they need for the perfect BBQ. Instead of resorting to gift cards, why not cater to their never-ending need for exquisite flavors? A gourmet gift basket brimming with unique sauces, rubs, glazes, and marinades is sure to ignite their culinary creativity. You can even choose a specific theme, like exploring the flavors of a particular international cuisine.
To make your gift basket even more enticing, include some favorite beers or wines along with shatterproof glasses. And to satisfy their hunger while waiting for the food to sizzle, consider adding some exotic munchies. Let your imagination run wild and create a memorable gift for the pitmaster who has it all.
The Finest BBQ Gift Baskets Available
We've scoured the internet to find the very best BBQ gift baskets that we ourselves would love to receive. These carefully curated selections are guaranteed to impress your loved ones.
Choose Wisely and Make a Griller's Day
With these sensational BBQ gift basket ideas, selecting the perfect gift becomes a delightful adventure. Consider the type of grill or smoker your recipient owns and their grilling preferences. By asking a few questions, you'll gain insight and be able to choose a gift that will truly make them smile.
Thank you for exploring our catalog of BBQ gift basket ideas. We hope your chosen gift brings joy and sizzling success to the lucky recipient!
Want to learn more about a mouthwatering BBQ experience? Check out Rowdy Hog Smokin BBQ for all your grilling needs.